Taylor Swift Becomes First Artist to Chart Entire Top 10 on Billboard Hot 100
All 10 tracks are from her latest album, 'Midnights.'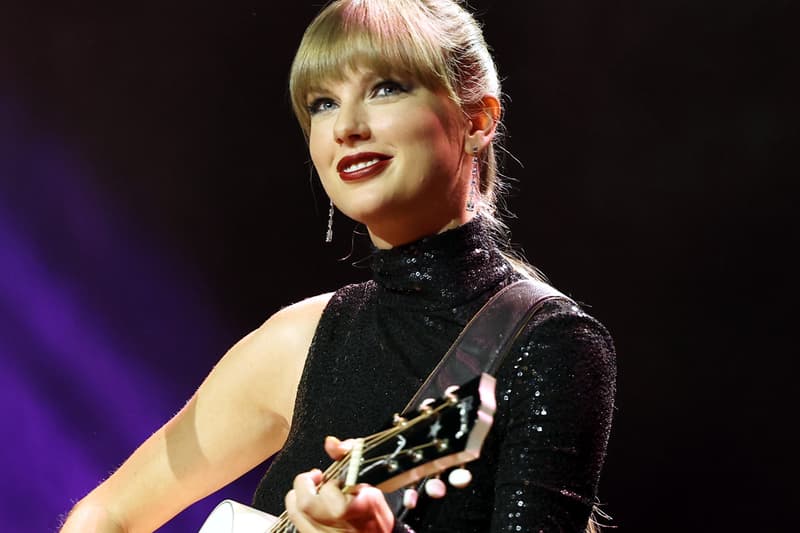 Taylor Swift has made history as the first artist to ever claim every slot in the top 10 on the Billboard Hot 100 songs chart.
Swift surpassed Drake, who previously held the record with nine entries in the top 10 in September of last year. Prior to Drizzy, The Beatles charted eight top-10 singles in 1964 and held the record for several decades.
All 10 tracks in the Hot 100's top spots are from Swift's latest record, Midnights, which was released on October 21. "Anti-Hero" resides in the No. 1 spot, marking the artist's ninth chart-topper, followed by a series of tracks including "Lavender Haze," "Maroon," "Snow On The Beach," "Bejeweled" and "Karma."
"10 out of 10 of the Hot 100??? On my 10th album??? I AM IN SHAMBLES," Swift tweeted.
Additionally, Swift set a new record for the most top-10-charting tracks on the Hot 100 in a single week with a full slate of 10, beating out Drake and The Beatles, who each charted five singles in the top 10 in a single week. The Midnights vocalist now also claims the most top-10 singles among female artists in the survey's history with 40 entries, passing Madonna's 38. She only falls behind Drake, who boasts 59 top 10s.
As she sweeps the charts, Swift has announced her 2023 Eras Tour, which is scheduled to begin in March and run through August of next year. Shows will feature opening acts from Paramore, Haim, Phoebe Bridgers, Beabadoobee, Girl in Red, Muna, Gayle, Gracie Abrams and Owenn.
Elsewhere in music, Meek Mill will hold a Dreams & Nightmares 10th-anniversary concert.