Navinder Nangla Is Dropping a Bootleg "it's Praduh" T-Shirt
"We gunna flood the streets with Praduh."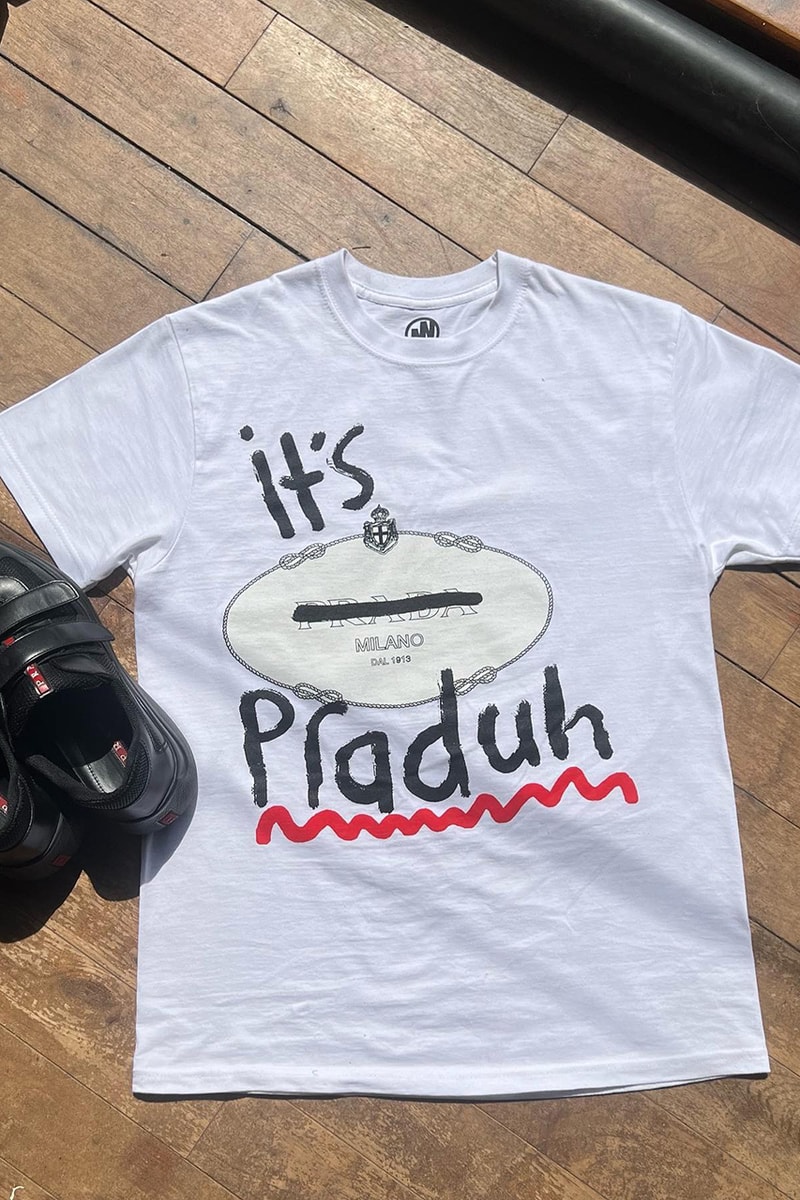 Navinder Nangla Is Dropping a Bootleg "it's Praduh" T-Shirt
"We gunna flood the streets with Praduh."
Navinder Nangla has taken over London with his taglines "Fassion Is My Pashion" and "Fashion Weak," and now the artist is set to drop his own merch T-shirt in his usual vein of tongue-in-cheek, ironic penmanship.
Following on from a video posted last week that saw Nangla visit Prada's Bond Street, London store, subsequently taking a T-shirt off the rack and tagging it with his signature art, he now delivers a bootleg "Praduh" T-shirt. This situation was spurred on by the official T-shirt featuring squiggly lines and a squiggled Prada triangle logo that — in some ways — could be seen in a similar manner to Nangla's own work.
However, for his actual tee drop, things take a more artistic approach. Here, a white tee is printed with the classic Prada Milano oval logo, but sees the name scored out. Nangla then adds "it's Praduh" alongside a red squiggly line, indicating a spelling error.
The tee drops on June 2 at 7 p.m. BST/2 p.m. ET. Stay tuned to Navinder Nangla's Instagram account for more information.
In other news, The White Lotus stars are the new faces of LOEWE.