Jaden Smith Documents His Trip to Seoul For Louis Vuitton's Pre-Fall 2023 Show
Jaden shares his favorite 'fits from the trip, the LV pieces that have been catching his eye recently and his thoughts on the brand.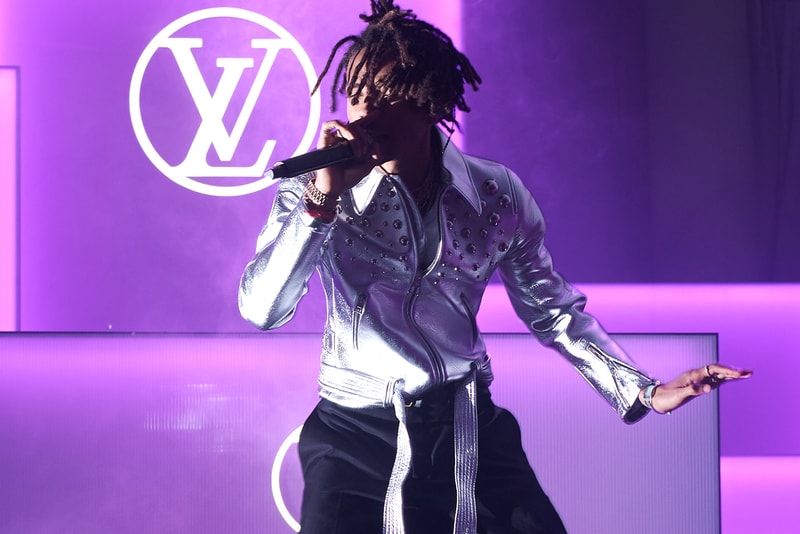 Louis Vuitton brought its Pre-Fall 2023 show to Seoul last week, shutting down the Jamsugyo Bridge for 24 hours to showcase Nicolas Ghesquière's latest creations. Creatively advised by Squid Game director Hwang Dong-hyuk, the show was a celebration of motion, travel, and, of course, quality materials and impeccable tailoring.
Jaden Smith was one of many Louis Vuitton ambassadors in attendance at the show, and, besides delivering a characteristically energetic performance at the afterparty alongside K-pop group Le Sserafim, Smith provided Hypebeast with exclusive behind-the-scenes photos of his trip to the South Korean capital.
Smith has worked with Louis Vuitton since 2016 — when he fronted its SS16 womenswear campaign — and speaks openly about his admiration for the storied French house's products. "I've been going to the LV store since I was 12, admiring the art, craftsmanship and heritage [of the brand]," he says (clearly, Will Smith and Jada Pinkett Smith, the latter of who was in attendance at the show as well are also longtime fans of LV). "Being a part of such a historic fashion house is nothing short of my childhood dream."
While on his trip in Seoul, Smith sported pieces from the brand's recent collection with Yayoi Kusama, carrying a Keepall bag adorned with the artist's familiar dots and being left speechless by a backpack from the two's "Faces" collection that he spotted at LV's Seoul flagship. "I [had] no words," he said, describing the moment he first saw the bag. He did, however, have time to paint an abstract scrawl on a bag from the store. "I like to paint."
Besides a shopping trip, Smith took the time to share a handful of fit pics and his jewelry setup. Keen-eyed sneaker fans may also notice that he sported his forthcoming collaboration with New Balance during a lion's share of his time in Korea. The trip culminated with his aforementioned afterparty performance, a triumphant affair in front of rich purple light that sent the show off in style.
For more from the world of fashion, be sure to check out Hypebeast's review of the 2023 Met Gala.