Apple and Google Are Joining Forces To Prevent AirTag Stalking
Rolling out unwanted tracking alerts for all Bluetooth devices.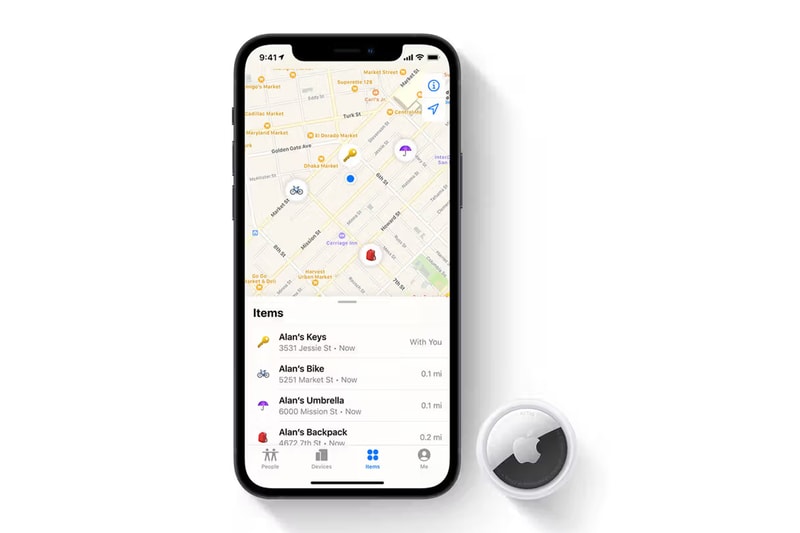 Since launching its AirTag in 2021, Apple has been continuously attempting to combat unwanted tracking. While designed to work as a key finder, the AirTag lives on Apple's Find My network and virtually anyone could use an AirTag to track someone without their knowledge.
Apple has already taken certain steps to prevent stalking, such as alerting iPhone owners if someone else's AirTag is near them and warning users that an AirTag has been out of range of an Apple device for more than 8 hours and will start to beep to let the user locate it.
The company has now tapped Google to build upon AirTag's anti-stalking protections. Together, Apple and Google have submitted a "proposed industry specification" that will recognize and then alert any device with a Bluetooth connection – not only iPhones – if an unwanted AirTag is nearby.
"Apple launched AirTag to give users the peace of mind knowing where to find their most important items," Apple's vice president of Sensing and Connectivity Ron Huang said. "We built AirTag and the Find My network with a set of proactive features to discourage unwanted tracking — a first in the industry — and we continue to make improvements to help ensure the technology is being used as intended."
The plan was submitted to the standards organization, the Internet Engineering Task Force. Apple and Google are aiming to implement the new system by the end of 2023 and will continue to support it across Bluetooth location-tracking devices.
In other tech news, Samsung issued a company-wide ban on ChatGPT and Google Bard.