Ringo Studio Takes Cues From Locker Rooms for NYC Sex Shop Interiors
"We've created a space for the athlete in all of us."
1 of 5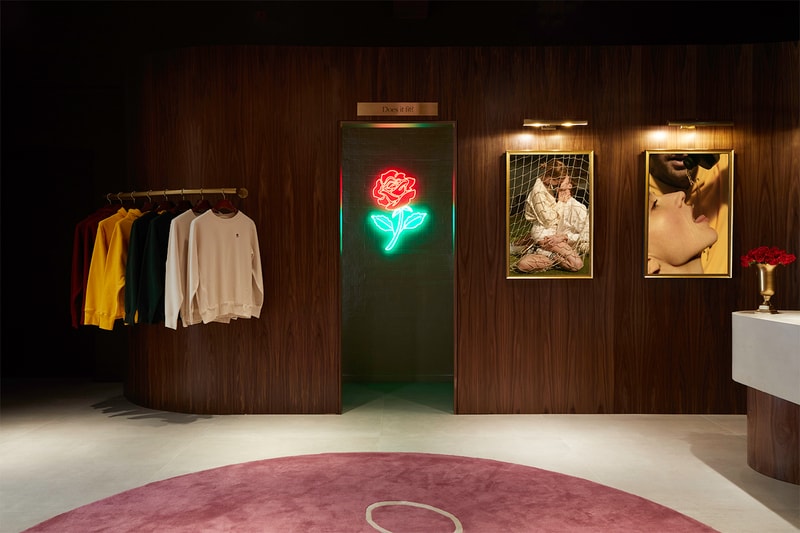 2 of 5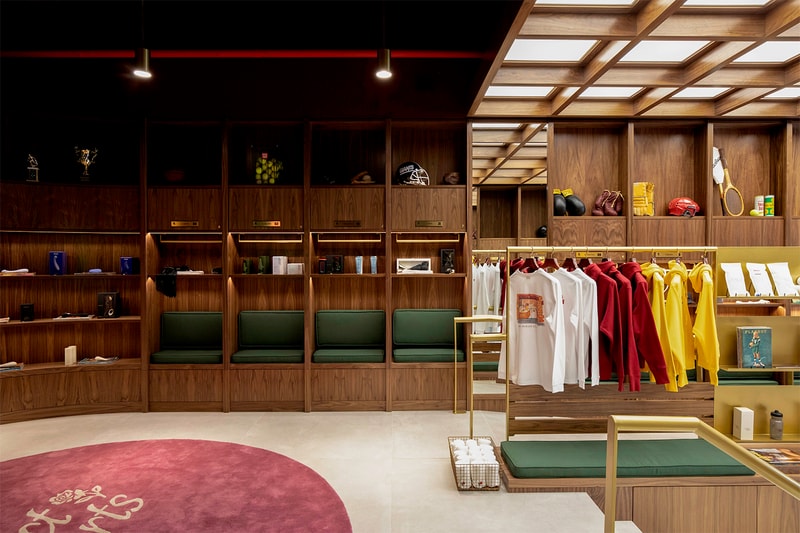 3 of 5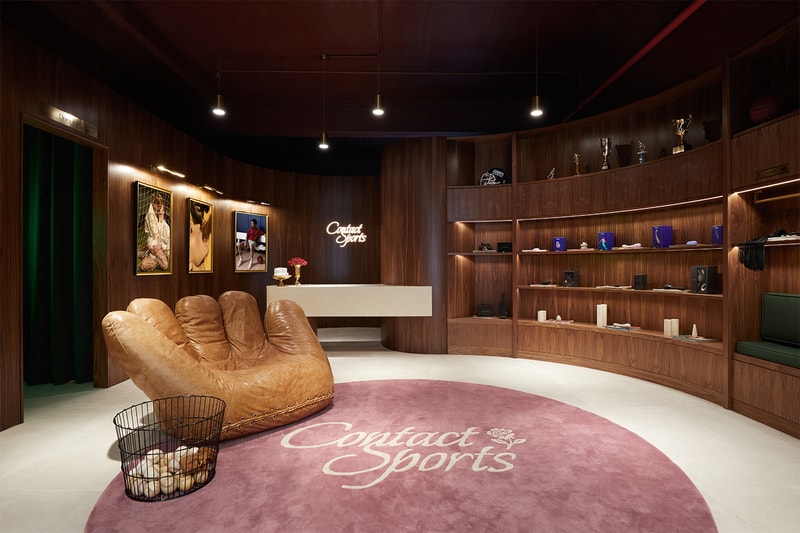 4 of 5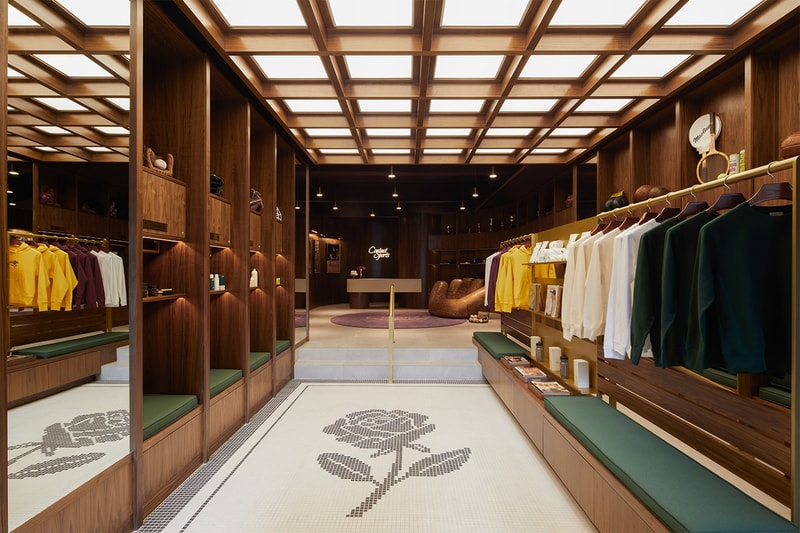 5 of 5
Ringo Studio has unveiled the interiors for a store that aims to sex gear shopping feel more welcoming and familiar. Located on Mercer Street in New York, the Contact Sports store stocks a curated offering of products, which are all displayed against a backdrop more commonly seen in traditional sports environments.
To create the design, Contact Sports founder Chelsea Kerzner brought in local practice Ringo Studio, which was founded in 2020 by Madelynn Ringo, who had previously created interiors for the likes of Modern Age, Our Place, Contact Sports, Funny Face Bakery, Bala, Glossier, and Studs.
The brief asked for a space that would be relaxed and approachable, and that somehow created the excitement and anticipation associated with sports. Inside, a palette of burgundy and dark walnut is used throughout. Brass accents are introduced in the form of nameplates, while the floor has been created in custom mosaic tiles depicting the brand's rose emblem. This logo is also seen in a neon store light, while the "Contact Sports" name is woven within a mauve-toned rug.
Upstairs, a retail lounge invites visitors to sit down on an iconic Jonathan de Pas baseball glove-shaped "Joe" chair, originally designed for the Italian brand Poltronova in 1970. The overall moody lighting creates a relaxing environment and allows premium products to be spotlighted across the store where necessary. On their way out, visitors pass by the 15-foot wall of fresh red roses, which are available for purchase as singles or bunches – a detail of which has been inspired by memorable sporting moments, from Michael Phelps' Beijing Olympic podium placements to the Pasadena Rose Bowl.
"We're changing the mindset around a traditionally guilt-ridden retail experience," says founder Chelsea Kerzner. "Whether you're looking for solo play or a couple that's curious to test out some new gear, we've created a space for the athlete in all of us."
Take a look around the Contact Sports store above, and for more design – check out Kenzo Takada's luxurious and tranquil Parisian home, which is currently up for sale.