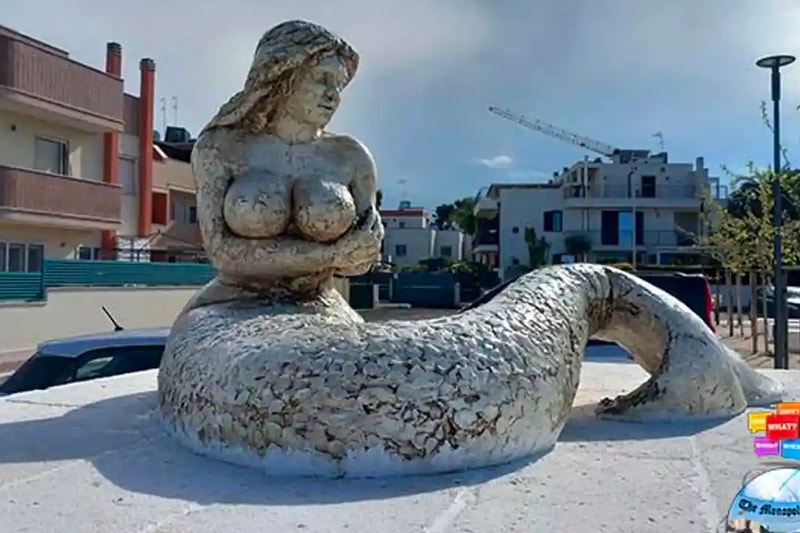 1 of 2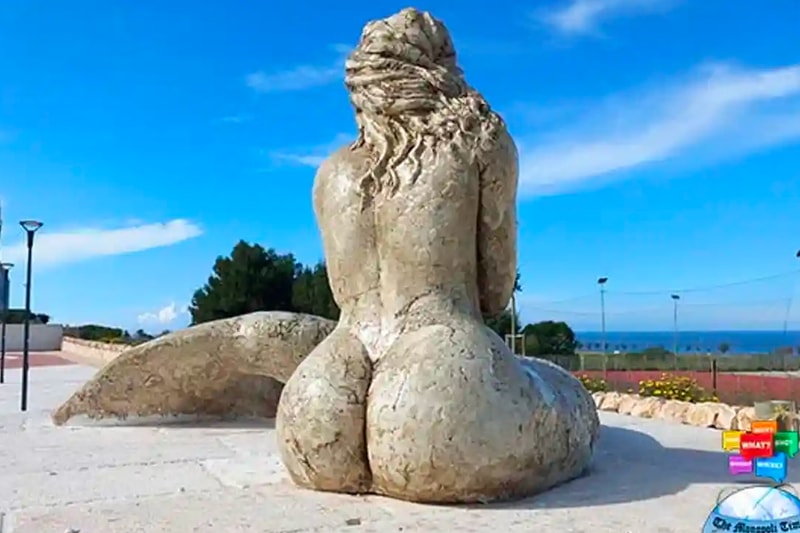 2 of 2
Voluptuous Mermaid Statue Causes Stir in Italy
"Did Sir Mix-A-Lot sculpt this?"
---
Puglia doesn't quite get the hype as other parts of Italy, such as Rome, the Amalfi Coast and of course, Venice. But the region is home to an array of historical monuments and 540 miles of some of the most beautiful beaches found anywhere across the country. Monopoli, a city just south of the Puglian capital of Bari, may be the hub of unexpected tourism due to a new statue of a voluptuous mermaid.
Created by students from the local Luigi Rosso art school, the mermaid has drawn criticism for having rather provocative features. "It looks like a mermaid with two silicone breasts and, above all, a huge arse never seen before on a mermaid. At least not any I know," said Bari-based actor, Tiziana Schiavarelli, via Facebook.
The mayor of Monopoli asked the students to create the sculpture as part of a new square dedicated to Italian scientist Rita Levi-Montalcini, who won the 1986 Nobel Prize in physiology. "You see adverts on television with models who are very thin, but the mermaid is like a tribute to the great majority of women who are curvy, especially in our country," said the head teacher at Luigi Rosso, Adolfo Marciano, in a past interview. "It would have been very bad if we had represented a woman who was extremely skinny," he added.
Others, such as Reddit user, spinereader81, commented: "Did Sir Mix-A-Lot sculpt this?" While another, reasonably asked: "Why would a mermaid have a butt if she has no legs?" Entitled Il Mare, the sculpture is part of a $384,000 USD project that will also include a children's playground. The artwork has yet to be officially unveiled.
Elsewhere, Steven Harrington is set to release his largest sculpture to date.