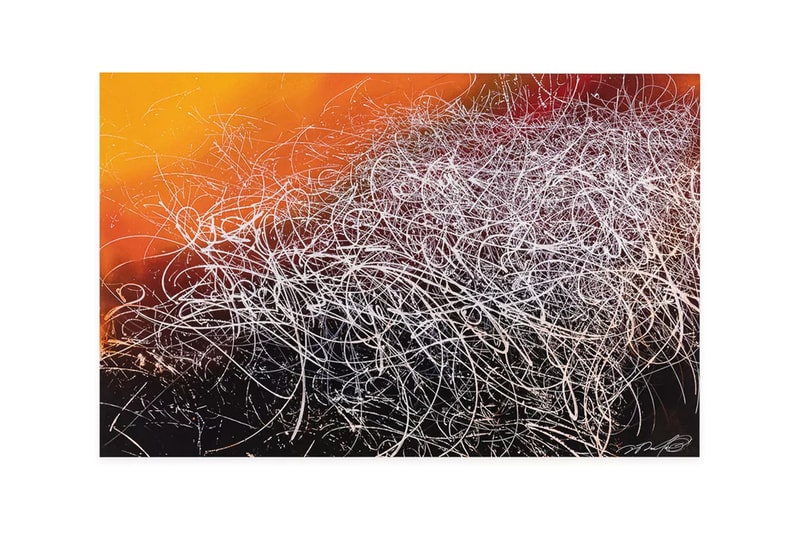 1 of 5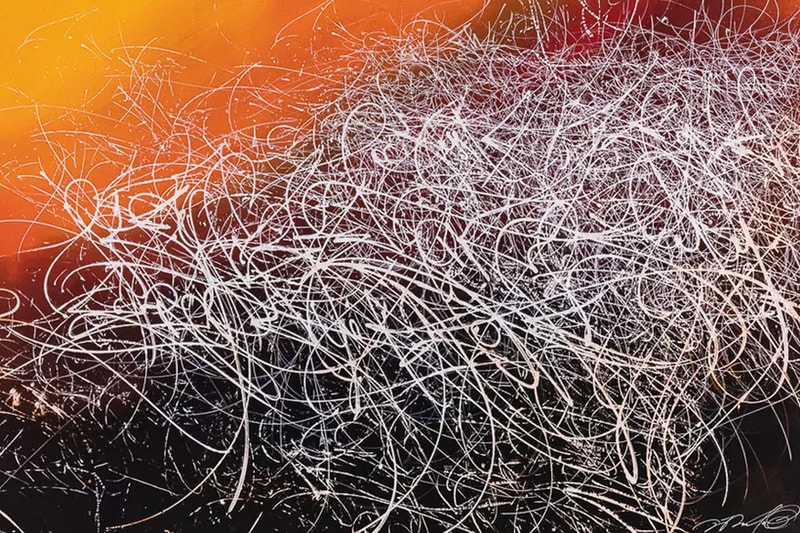 2 of 5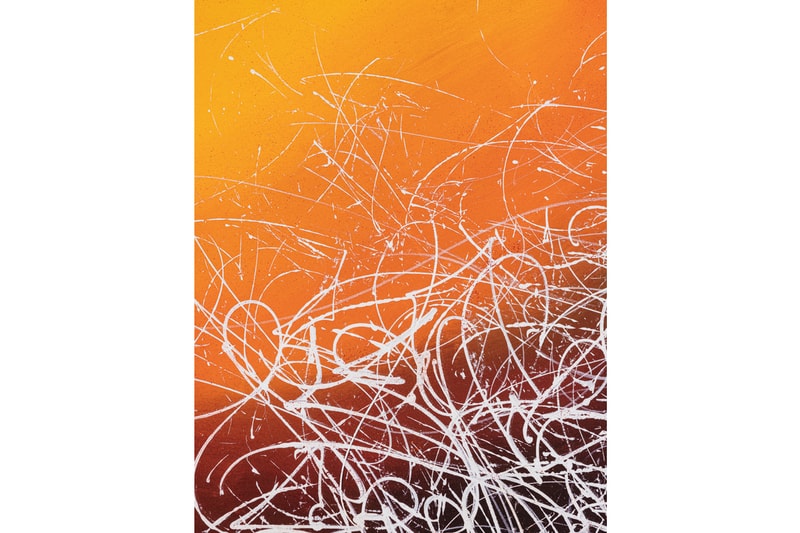 3 of 5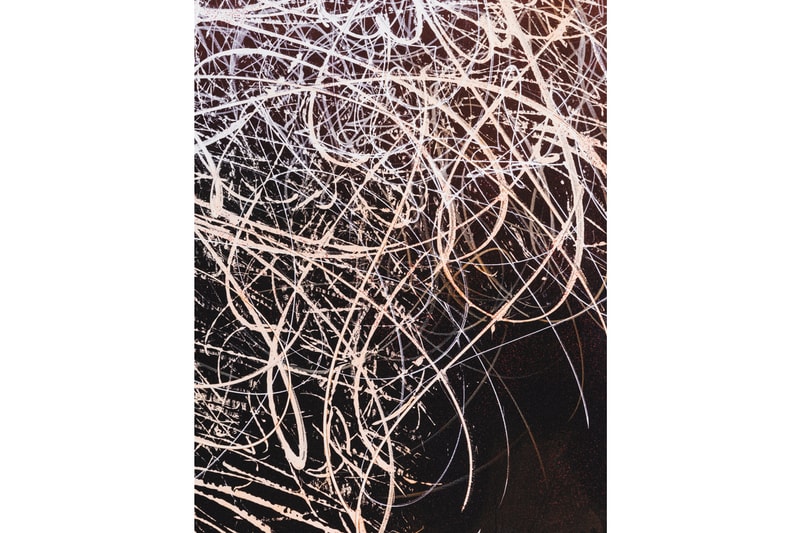 4 of 5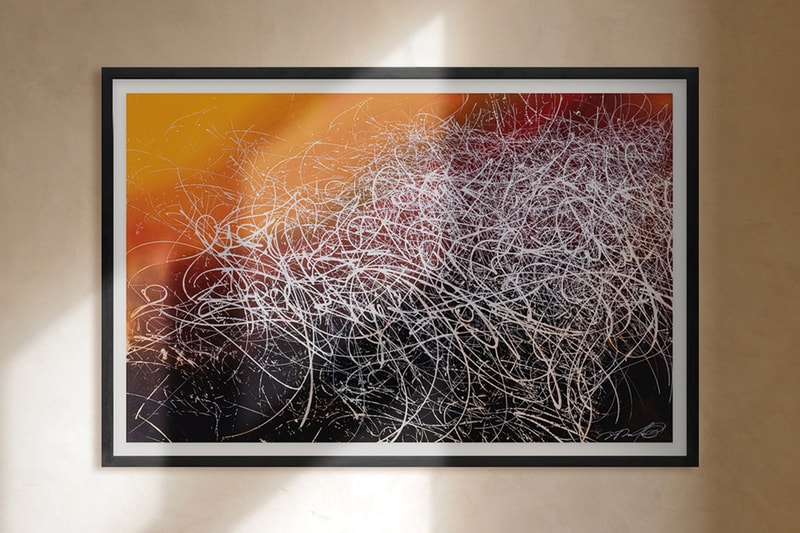 5 of 5
José Parlá and Avant Arte Invite You to See in Phosphene
The time-limited print will release on May 17 for only 24 hours.
---
José Parlá has reunited with Avant Arte to release a new time-limited print entitled Seeing in Phosphene. The title of the piece relates to the phenomenon of the same name, where one begins to see various shapes, colors and lines when their eyes are closed.
This concept runs parallel to Parlá's aesthetic, which can be described as frenetic paintings and installations that reflect both the city that surrounds him and the inner framework of his memories and emotions. As one of the many people who were gravely ill from COVID, Parlá's recent explorations stem from the dreams he had while in a coma. In one, the artist noted that he encountered many of his friends and family members, as if to say one final goodbye.
"I wasn't ready to go and when I woke up I thought I was in an airplane at JFK airport having returned from all these trips," Parlá previously said. Many of the names of these people are layered within his artwork since. But just like the idea of phosphene, Parlá invites the viewer to piece together their own interpretation of his artwork, where their memories and experiences dictate the direction of the eye.
Seeing in Phosphene is a UV pigment print with a matte varnish silkscreen seal on 410gsm Somerset Tub Sized Radiant White paper. The time-limited release will occur on Wednesday, May 17 at 9am ET for only 24 hours. For those looking to collect, the print will retail for $611 USD unframed and come with a certificate of authenticity.
For more on art, Bisa Butler reminds you The World Is Yours.