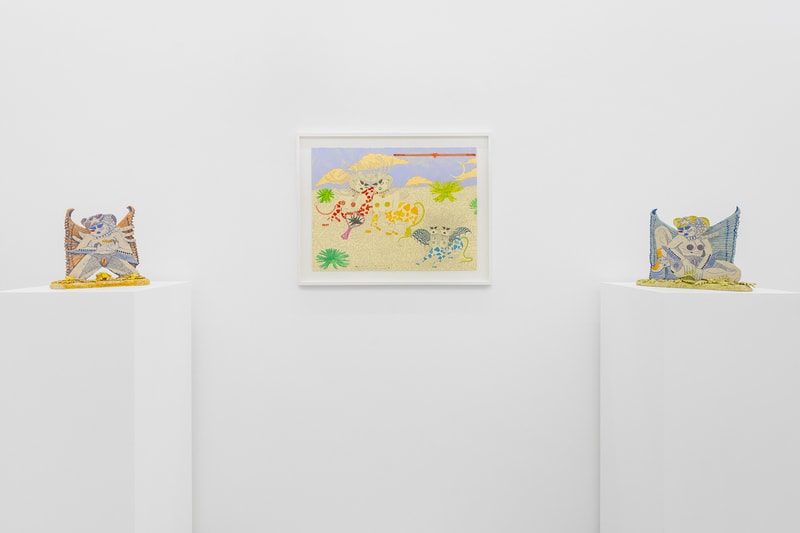 1 of 15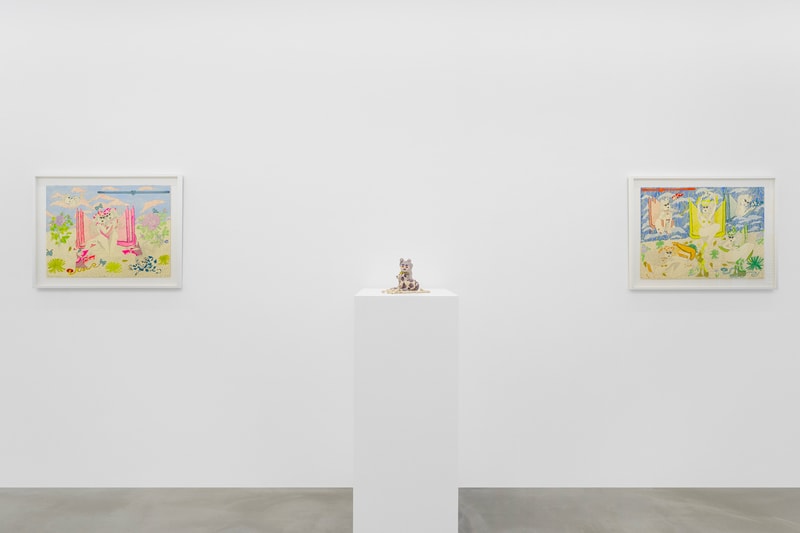 2 of 15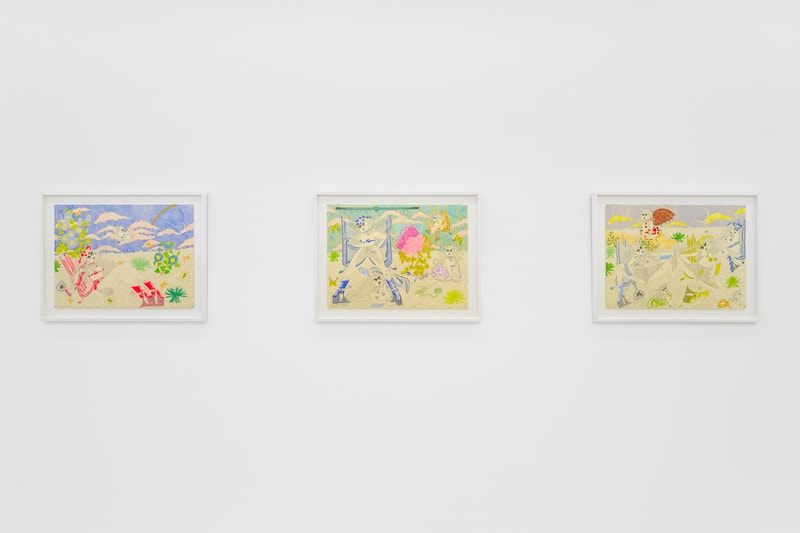 3 of 15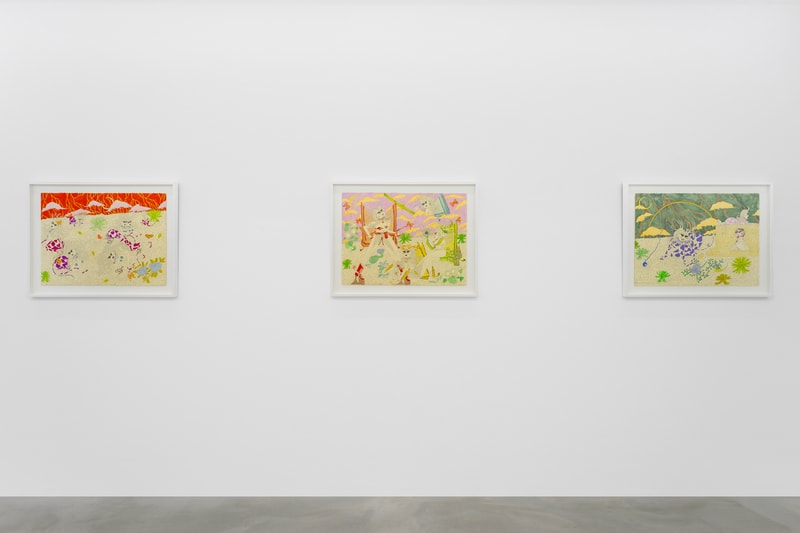 4 of 15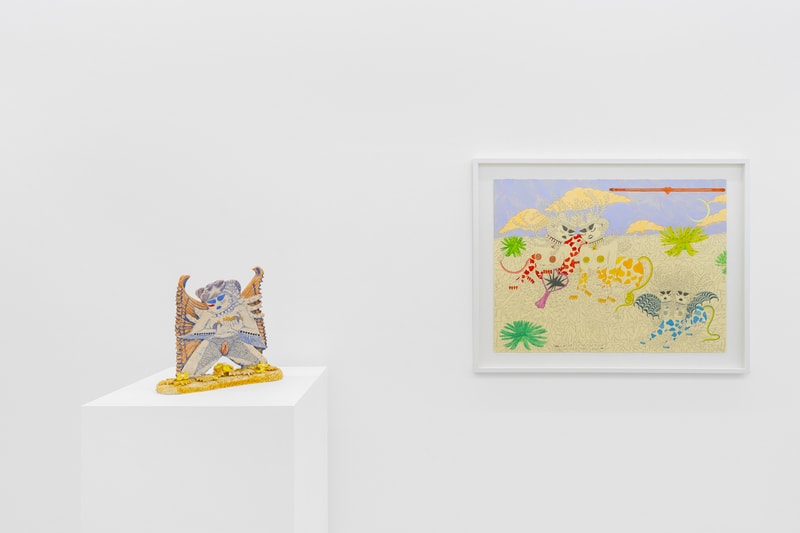 5 of 15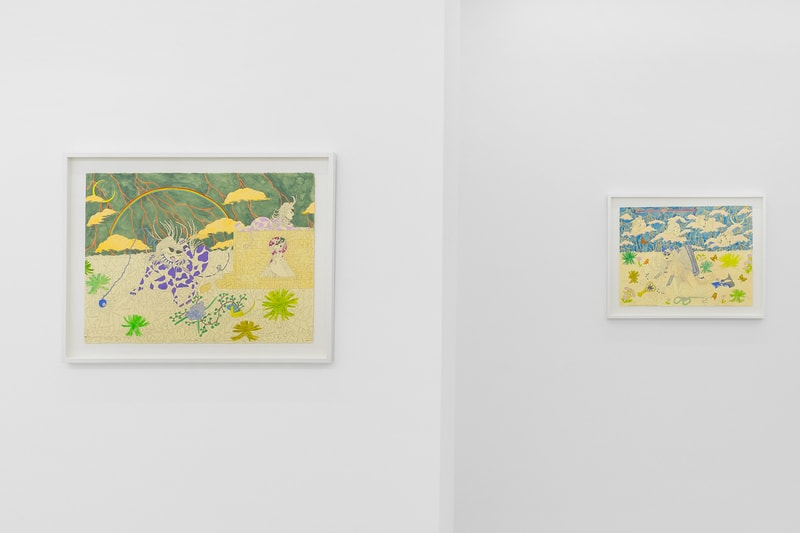 6 of 15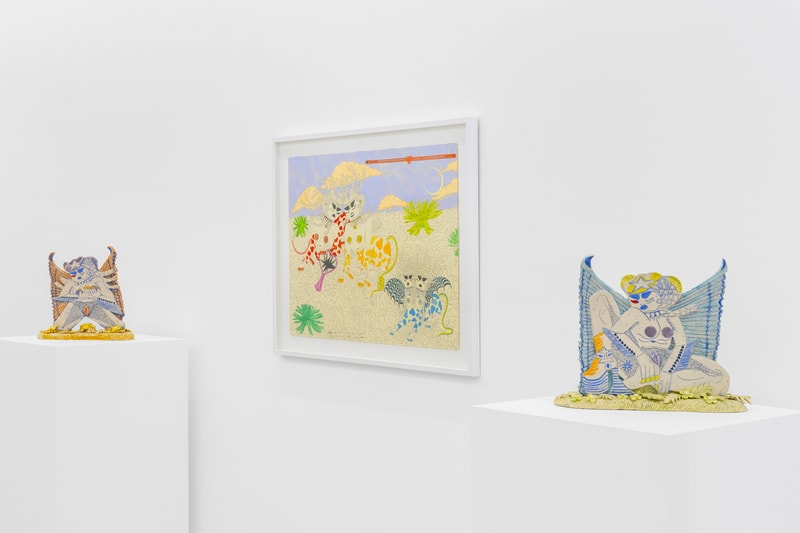 7 of 15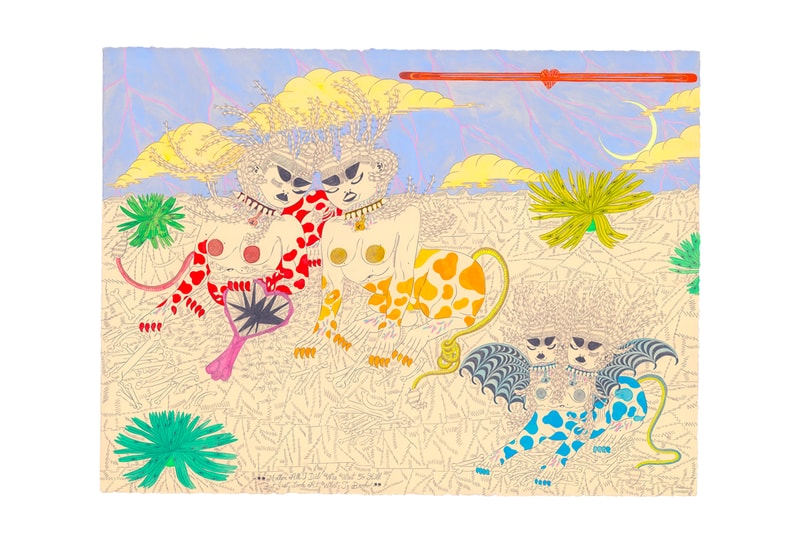 8 of 15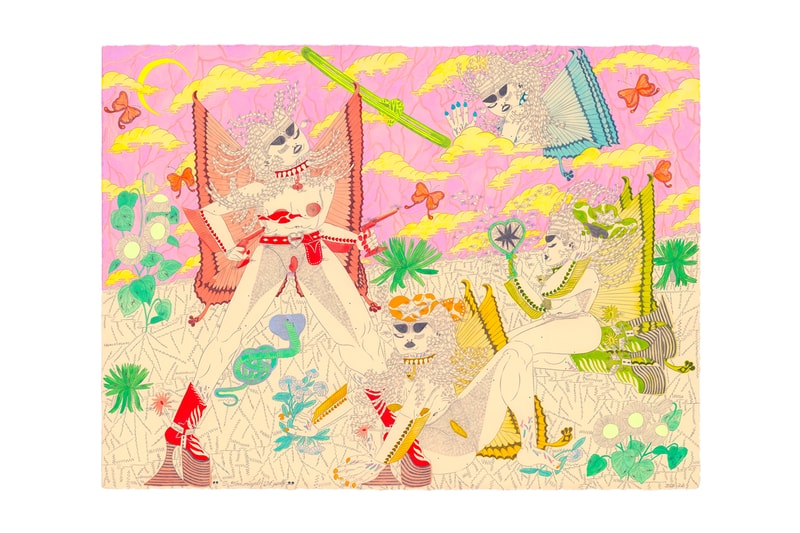 9 of 15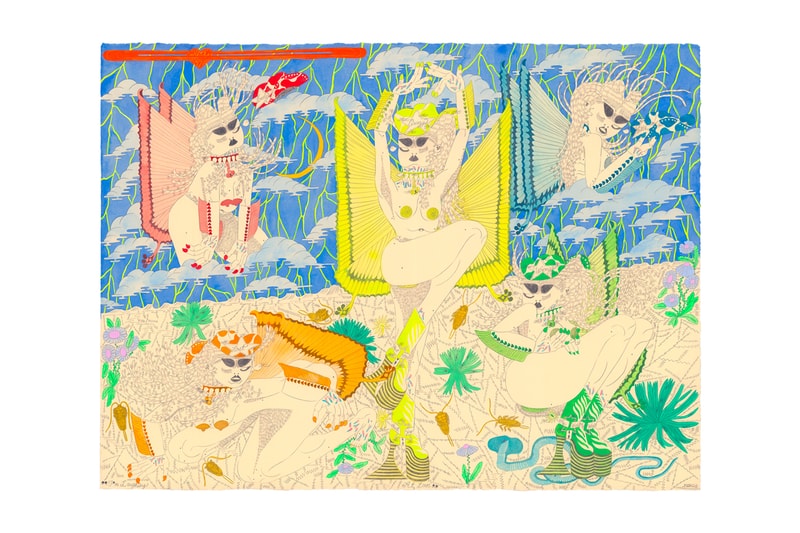 10 of 15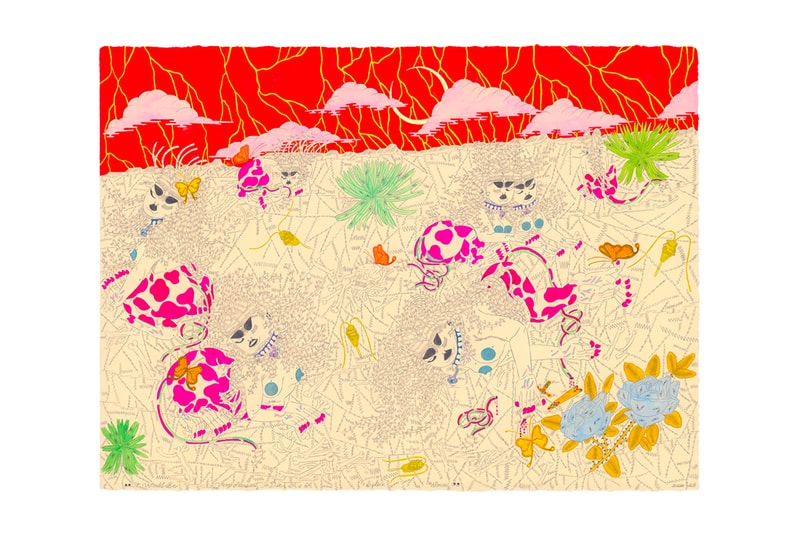 11 of 15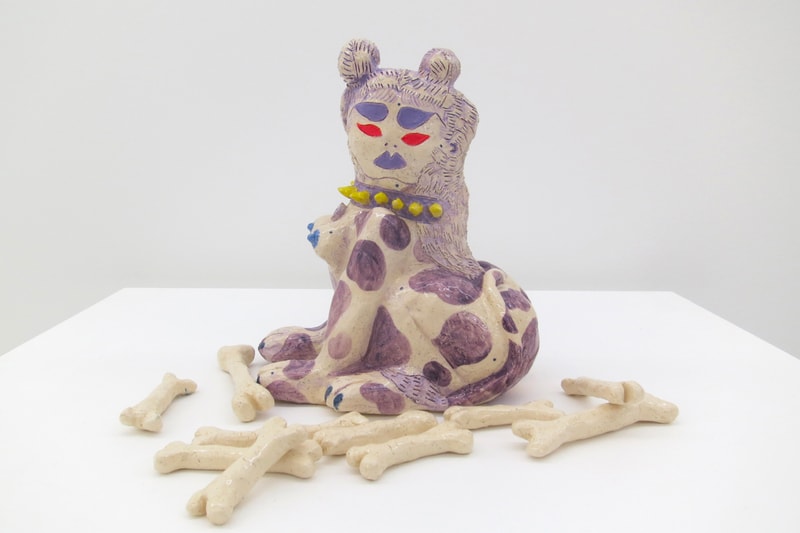 12 of 15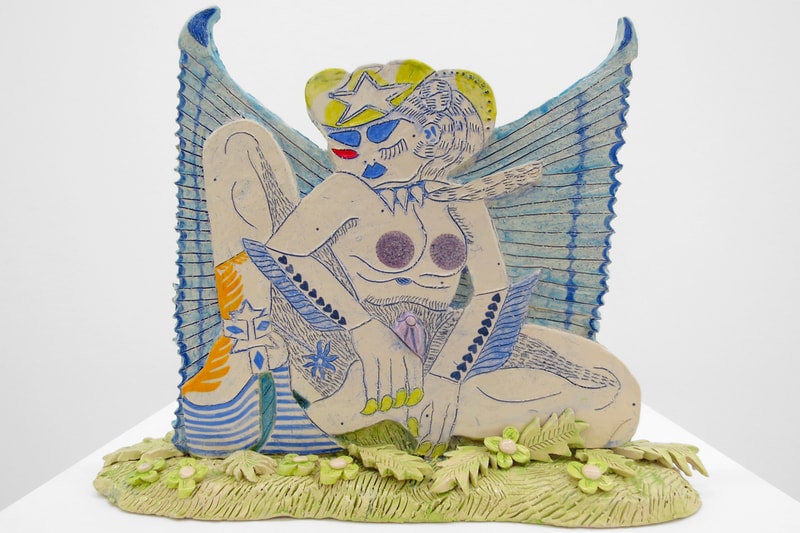 13 of 15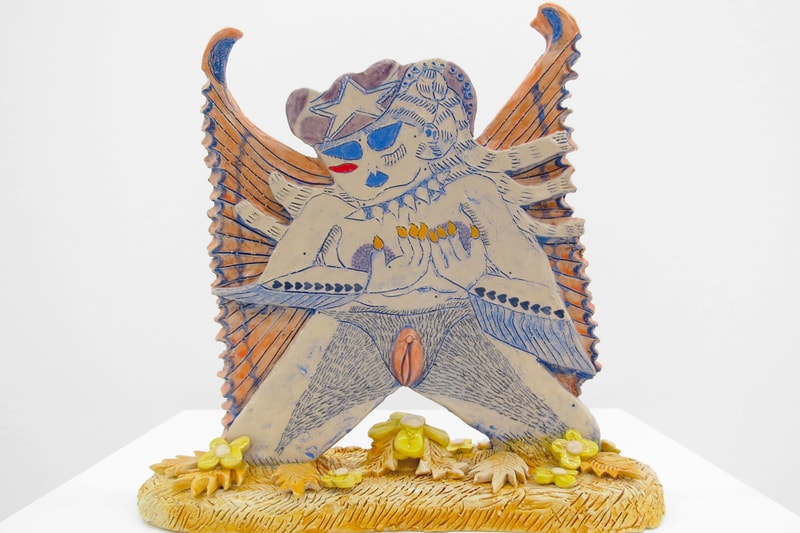 14 of 15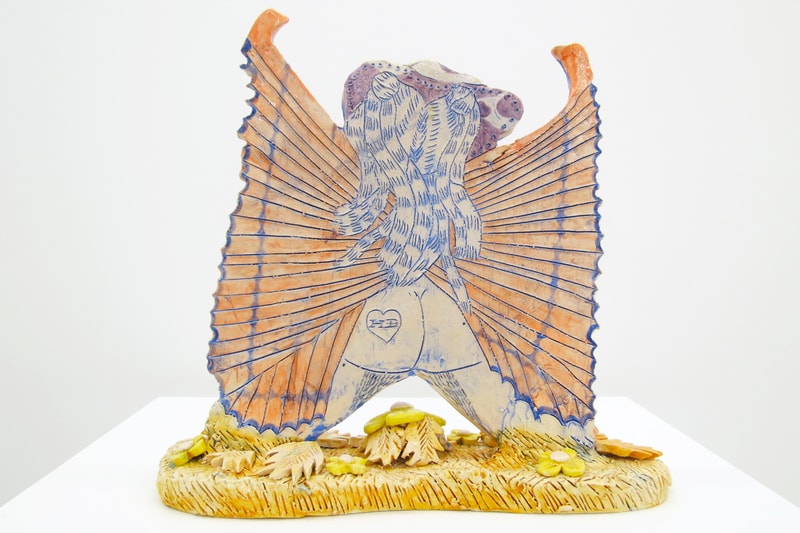 15 of 15
Heather Benjamin Unveils Her Latest Goddesses at Bim Bam Gallery
On view in Paris until May 20.
---
Following her inclusion in Hypeart's Noisy Reality exhibition in New York, Heather Benjamin has unveiled a new solo show across the pond at Bim Bam Gallery in Paris.
The works in Mother All I Did Was Want To Kill But Just Look At What I Broke were all made during Benjamin's residency at Le Biscuit atelier, just outside of the French capital. Comprised of paintings on paper, as well as three ceramic sculptures, Benjamin's work always contain a balancing act of sorts — from her choice of colors and the negative space she purposefully leaves in to the themes she grapples with, such as the tension between strength and fragility, assurance and doubt.
Born and raised in Queens, much of Benjamin's art is self-referential. Her forms are often exaggerated and draw on both her lived experiences, as well as early influences, such as Sailor Moon to the work of Henry Darger. "I want my work to hold all of these intense, conflicting emotions at the same time, because that's how I feel," Benjamin previously told Hypeart. "Creating a painting of a woman covered in scratches to me is about the pain of self harm inflicted because she's so upset with her physical form, but in that same image she's horny and surrounded by beautiful flowers, it isn't all bad and she knows that even in the darkest moments."
The exhibition is currently on view in Paris and will run through May 20.
Elsewhere, the Artist Plate Project returns for its third edition.
Bim Bam Gallery
23 Rue Béranger
75003 Paris, France