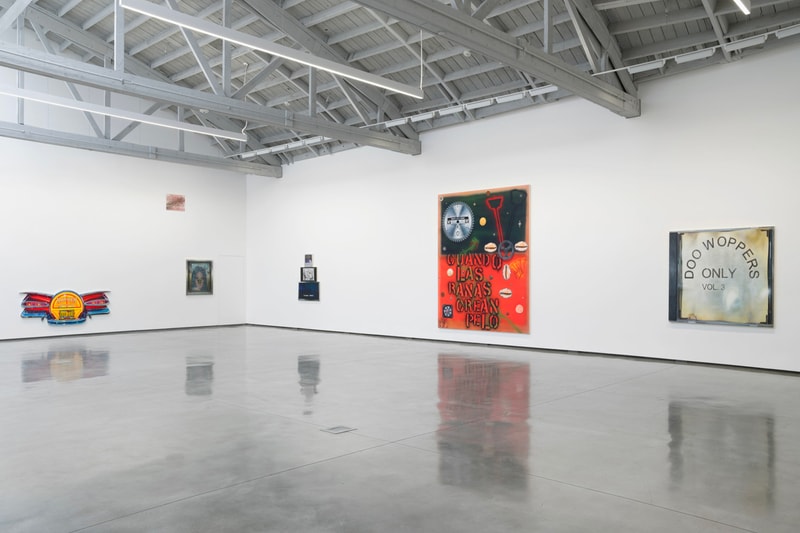 1 of 15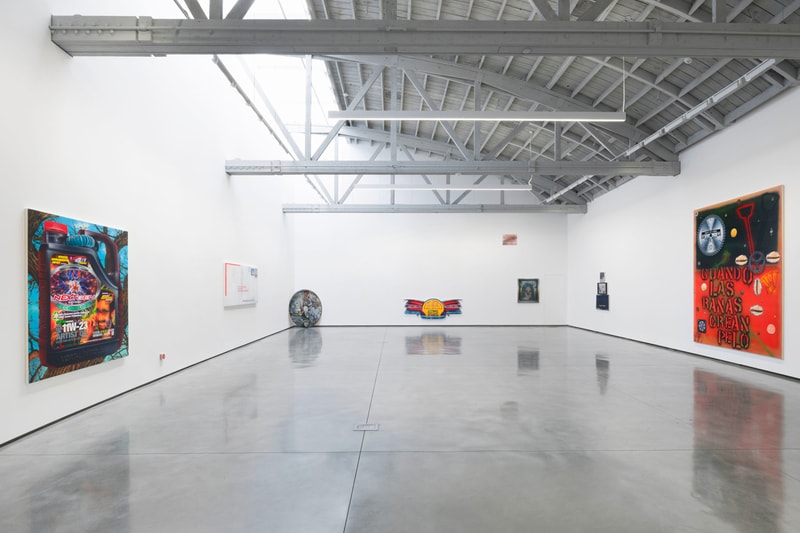 2 of 15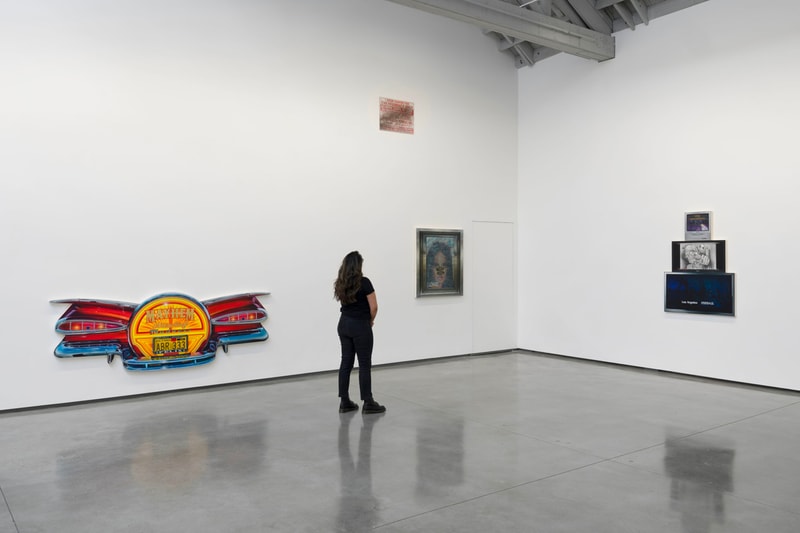 3 of 15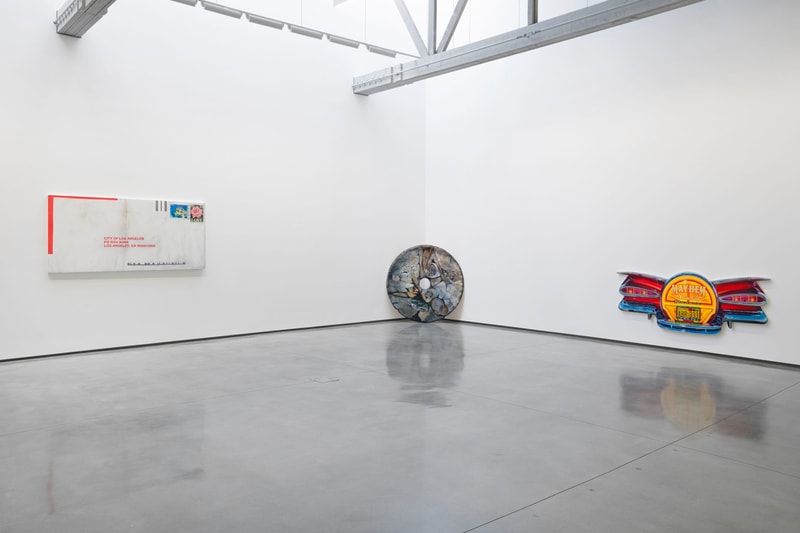 4 of 15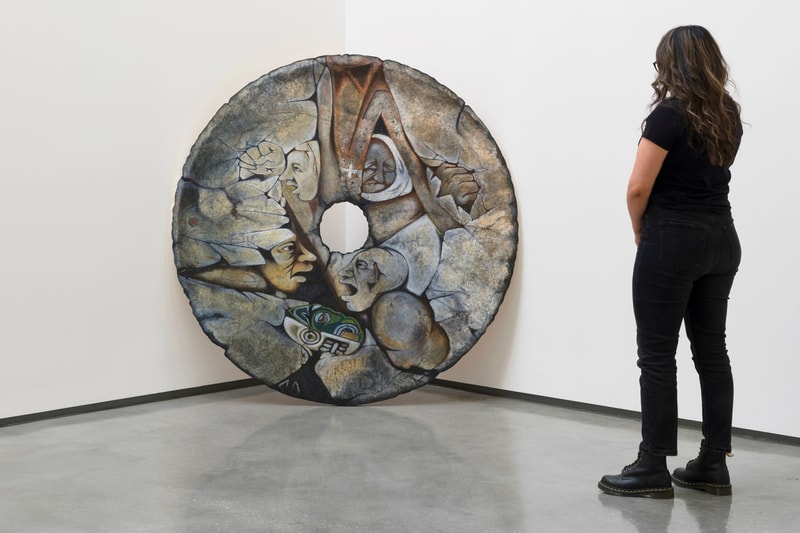 5 of 15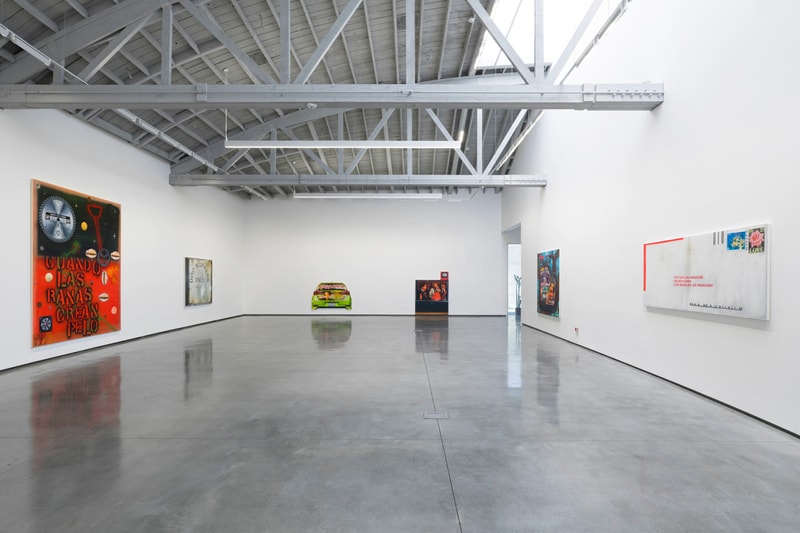 6 of 15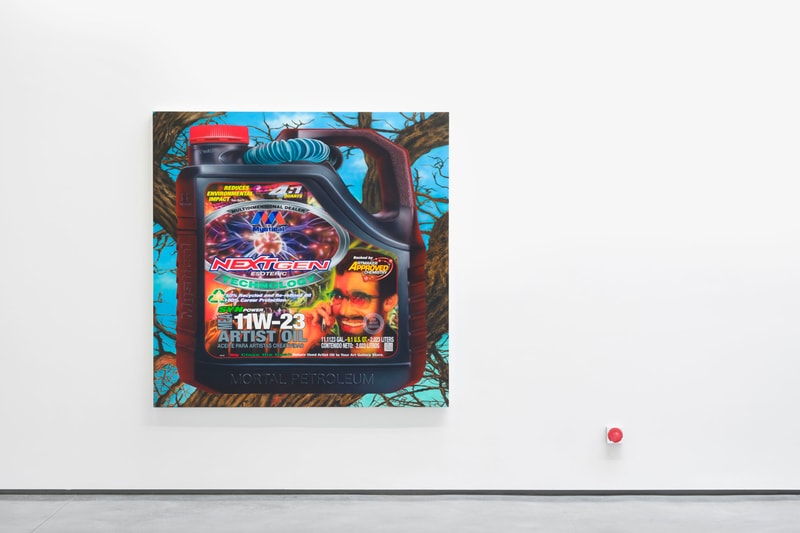 7 of 15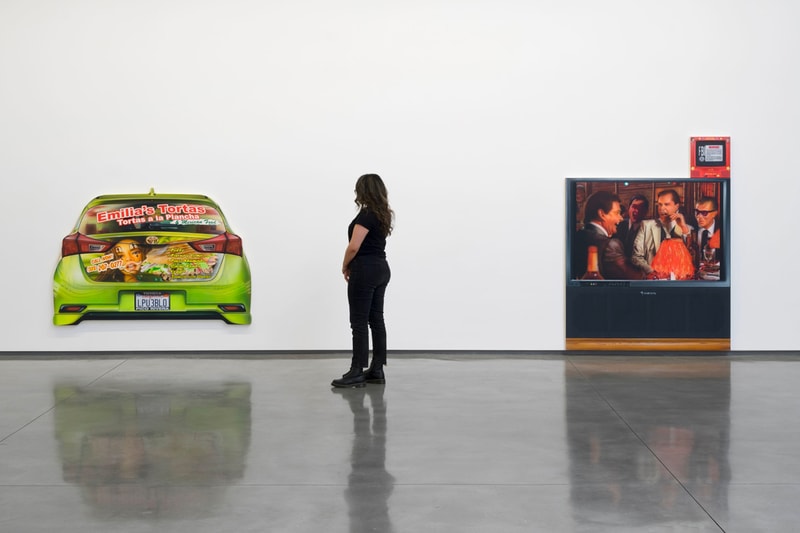 8 of 15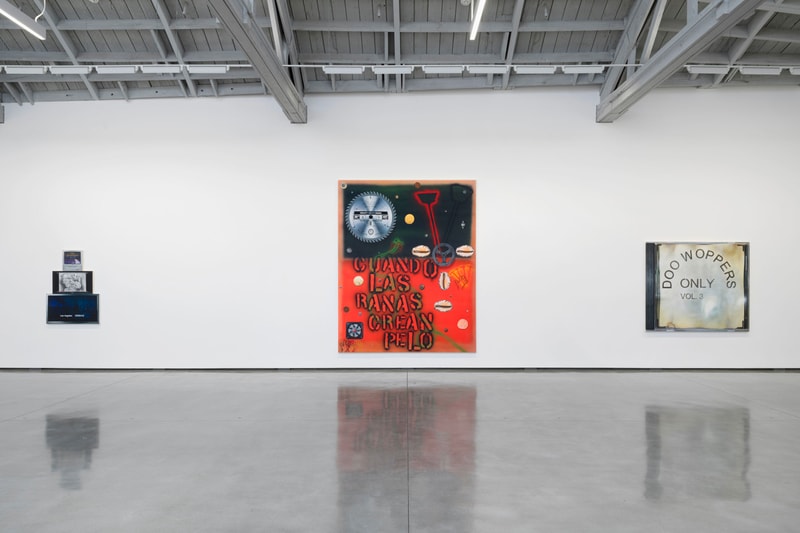 9 of 15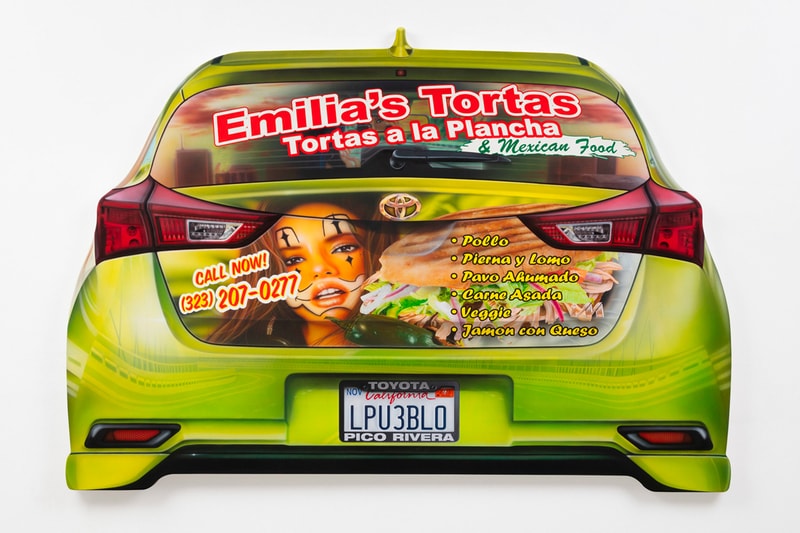 10 of 15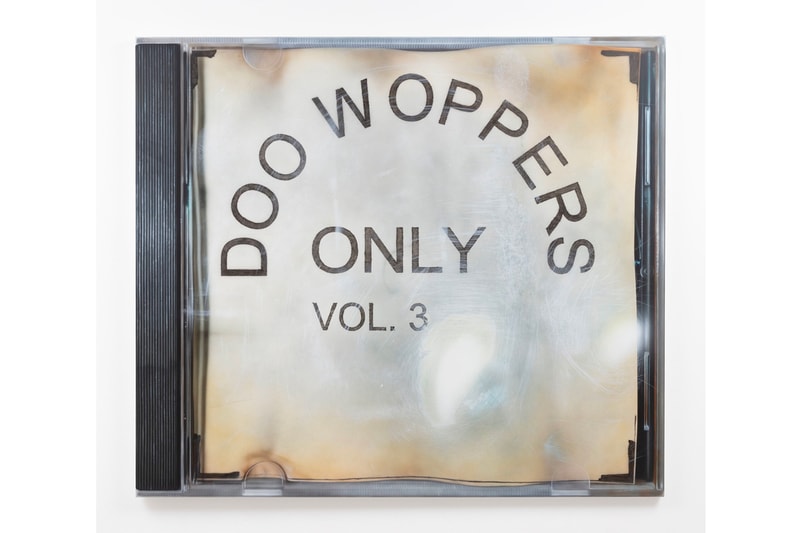 11 of 15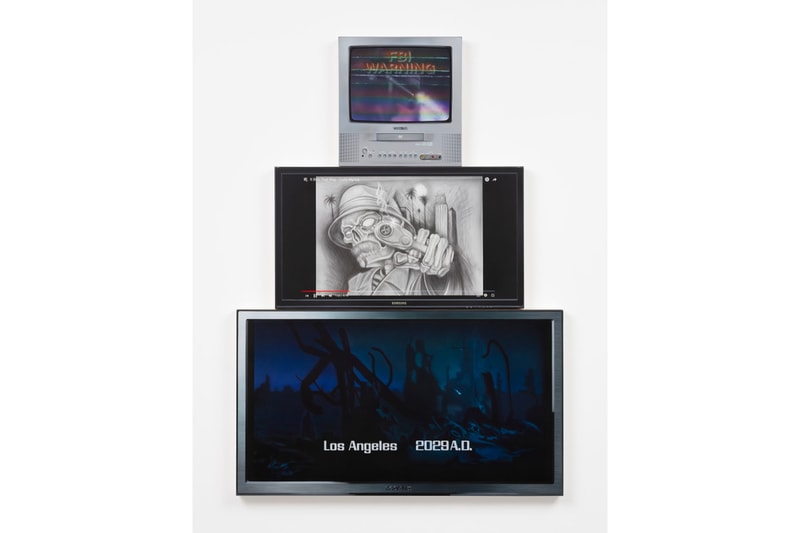 12 of 15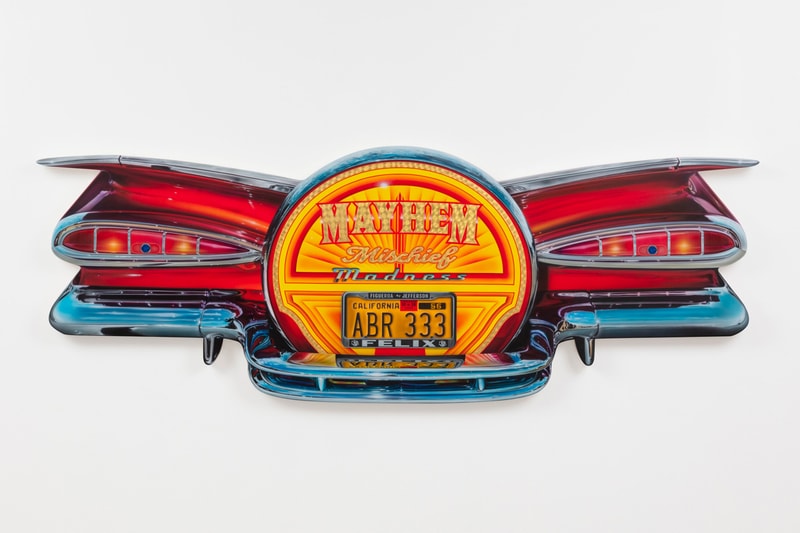 13 of 15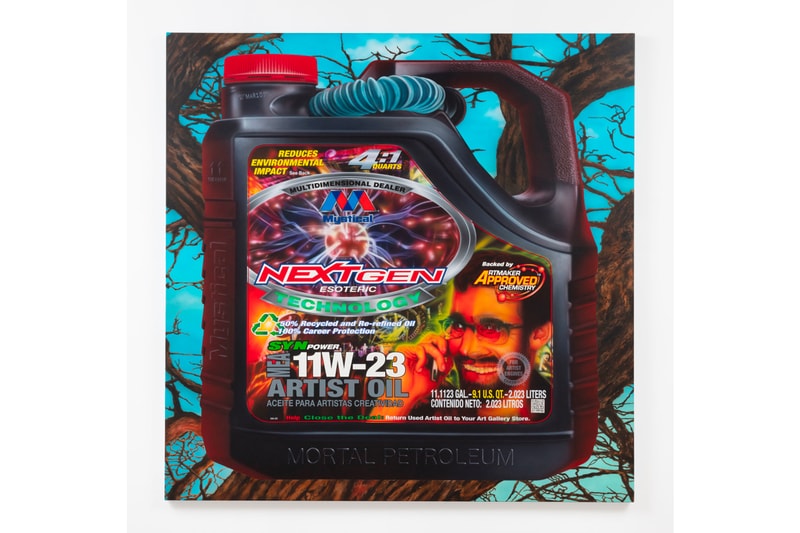 14 of 15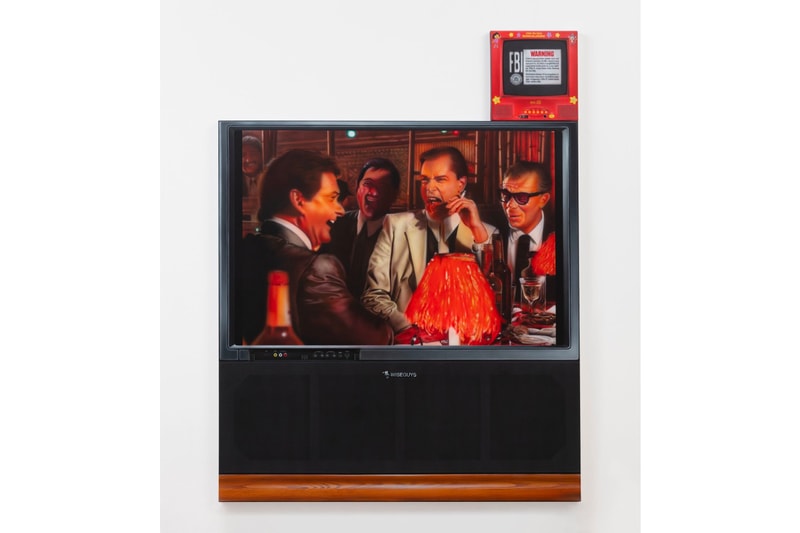 15 of 15
Mario Ayala Presents Doo-Wop-Inspired Show 'Rubber Bisquit' at David Kordansky Gallery
On view until December 16.
---
Mario Ayala has been busy in his home state. Back in summer, the Los Angeles-native, alongside Guadalupe Rosales and Rafa Esparza, created a love letter to lowrider culture up at SFMOMA. While earlier this month, he also presented several new paintings as part of a group show at CONTROL that pays tribute to LA's rich lineage of airbrushing.
Running concurrent to the latter, Ayala has unveiled a new solo exhibition that harks to LA's history of craftsmanship, as well as using humor and satire to address social struggles in imaginative ways. Housed at David Kordansky Gallery, Rubber Biscuit comprises of a series of new acrylic paintings stretched on a variety of oddly-shaped canvases that are intimately autobiographical, while interrogating the absurdities and questions associated with ritual and design, trade and tradition.
The title of the show refers to the The Chips' 1956 song of the same name that carries a breezy doo wop rhythm. Despite its often nonsensical lyrics, the track alludes to hunger and scarcity — several motifs that Ayala extrapolates on through his semi-autobiographical artworks on display. Emblematic of past works, Ayala continues his approach to spotlighting overlooked observations — the back of a car and restrictive parking signs — such as in Emilia's Tortas (2023) and Road Opener (2023).
Examining WARNING, It Be's That Way, Los Angeles (2023), Ayala ironically displays the warning as both a ban on copying, but also uses bootlegging as a means of subversive circulation — an "act of preservation and tribute," noted the gallery. For those looking to attend the show, Rubber Biscuit opened this past weekend and will be on view until December 16.
Also in LA, Erin D. Garcia invites you into the GATES OF HEAVEN at HVW8 Gallery.
David Kordansky Gallery
5130 W Edgewood Pl,
Los Angeles, CA 90019