Blond's "Peel Chair" is Constructed From a Single Piece of Plywood
Take a behind-the-scenes look at the process.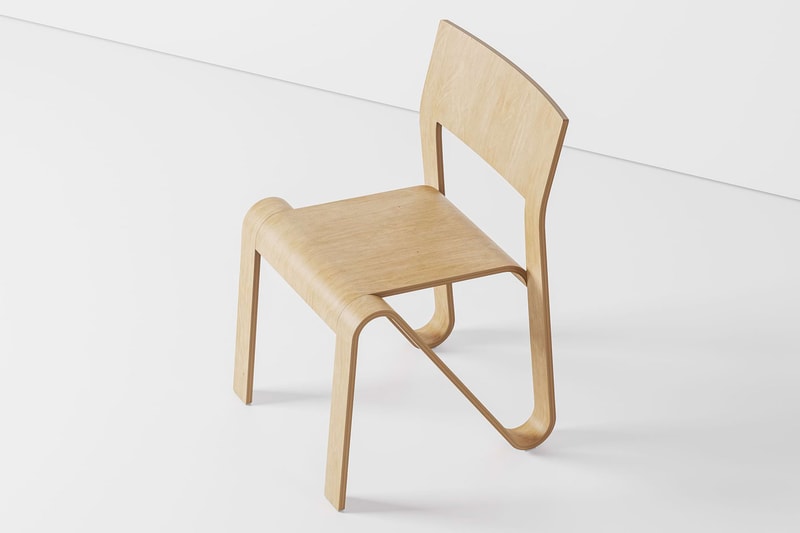 1 of 3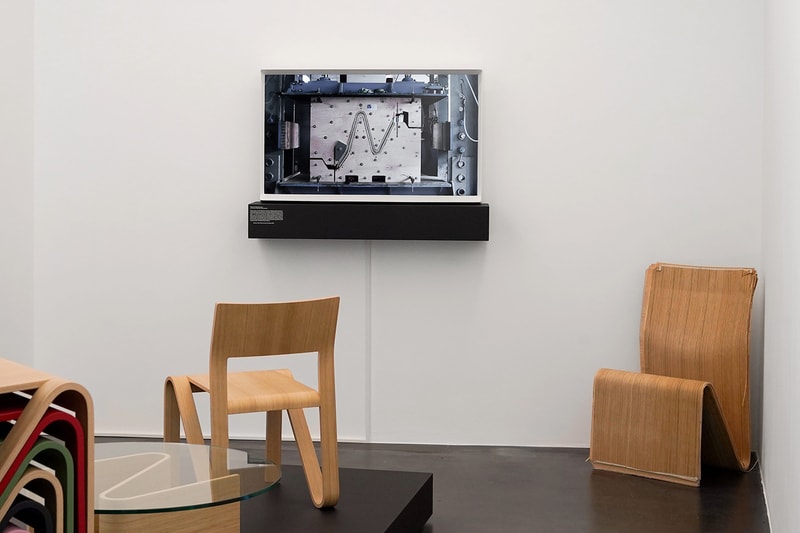 2 of 3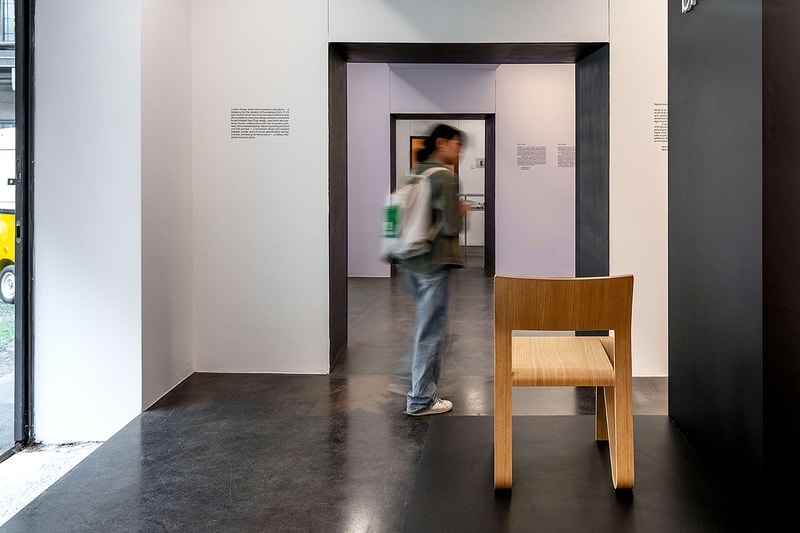 3 of 3
East London design studio Blond has offered a window into the process behind its "Peel Chair", which sees a single piece of plywood transformed into a Marcel Breuer-inspired seat.
The studio, led by James Melia, brought the Peel Chair along for its Milan Design Week showcase, which took place in the city's Brera District, and was aptly titled "Casa Blond". Here, in a series of exhibitions, visitors were able to get a feel for the studio and the work it produces, including the ways in which it conceptualises projects, and how its designs come to fruition.
One room displayed the Peel Chair alongside pieces of furniture that had been crafted from its off-cuts. A specially commissioned film was mounted on the wall, and detailed its process from material to finished product.
Working alongside a team of craftspeople in Hungary, Blond designers developed the shape of the Peel chair having been inspired by the shapes created when bark comes away from a tree trunk. Combining this with a nod to the plywood furniture of modernist Marcel Breuer, and using a single sheet of plywood – their own piece was born.
Plywood was chosen thanks to its low-cost and low-waste credentials. To create the folded shape, a heat press (set at a temperature of 100 degrees) was used, and squashes together layers of the material, which has been spliced and glued prior to moulding. Once off the press, the chair is transferred to a CNC cutting machine, which makes the chairs final shape, before the elements – seat and frame – being glued together by hand. The section of material that is cut out to form the back of the chair, which may ordinarily go to waste, has been used to create the base of a coffee table.
"You get this mixture of hand craftsmanship, like splicing veneers together and then glueing them, that all feels quite manual," James Melia says. "It's a contrast to the other part of the process, which sees computer-operated precision applied later on."
The original concept for the Peel chair has been around for a couple of years, but with client briefs taking priority, Melia and his team had had little chance to show it off. The Milan showcase offered an opportunity to show it as part of the studio's offering – alongside projects that they'd created for other companies, such as a reusable candle for Tesoro, and a stovetop for US electrification start-up, Impulse.
"I've been to all these shows over the years, I mean, so many of them, and nothing's quite the same," Melia told Hypebeast in an interview ahead of the studio's exhibition. "Milan has this kind of atmosphere that is unmatchable. It feels like the entire city is behind the design community, and their support is intoxicating."
Take a closer look at the chair and process above, and for more design news - check out this collaboration between Vitra, Herman Miller, Eames Office and Saul Steinberg's estate.