First Clip of 'Indiana Jones and the Dial of Destiny' Shows Harrison Ford and Phoebe Waller-Bridge's Family Dynamic
The James Mangold-directed film makes it world premiere at the 2023 Cannes Film Festival.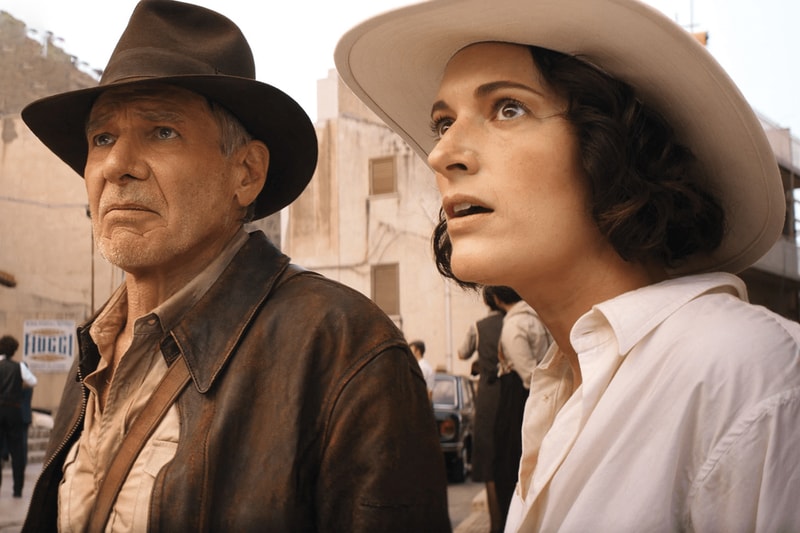 The first clip of James Mangold's Indiana Jones and the Dial of Destiny has been shared by the Cannes Film Festival, where the film is set to have its world premiere.
The one-minute preview features Harrison Ford return as Indiana Jones one last time, and sees him riding through busy streets in a car chase while being accompanied by Phoebe Waller-Bridge, who plays Indy's goddaughter Helena Shaw. Jones can be heard trying to give his goddaughter a sermon about what kind of person she turned out to be, but Helena deflects it with pride as she drives and gets them out of trouble.
Dial of Destiny is set in 1969 during the Space Race between the United States and the Soviet Union, with Indy unhappy about the fact that his government was working with former Nazis to get to space first. There's also the matter of dealing with Mads Mikkelsen's Jürgen Voller, the former Nazi and now NASA member, who has plans to "fix up" the world.
Joining Ford, Waller-Bridge and Mikkelsen in the cast are Antonio Banderas, John Rhys-Davies, Toby Jones, Boyd Holbrook and Ethann Isidore. Kathleen Kennedy, Frank Marshall and Simon Emanuel serve as producers while Steven Spielberg and George Lucas executive produce, and John Williams returns as the composer.
Check out the clip on the official Cannes website. Indiana Jones and the Dial of Destiny — which marks Ford's last stint as the titular hero — hits theaters June 30.
Elsewhere in entertainment, take a look at everything coming to Disney+ in June.