Scientists Capture Footage of a Fish at Record-Breaking Depths
More than 5 miles underwater.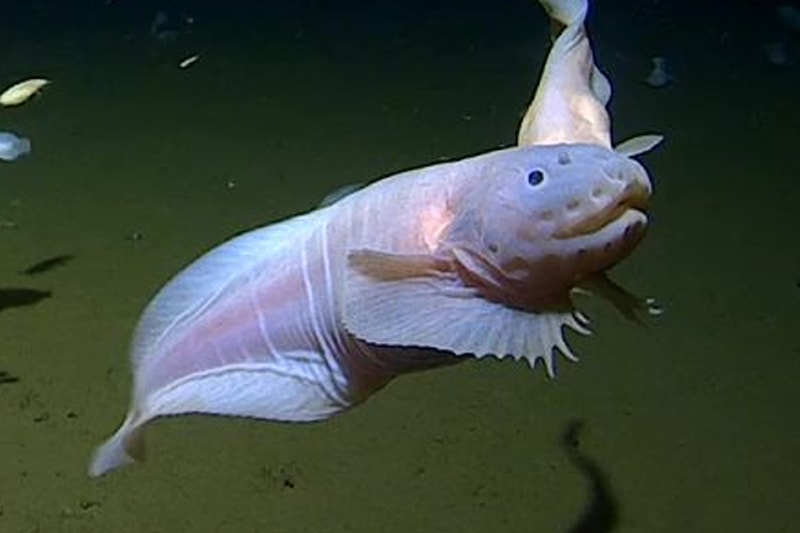 Scientists from the University of Western Australia have released footage for the deepest fish ever recorded at a depth of 8,336m (5.1 miles) underwater. Working with the Tokyo University of Marine Science and Technology, the team explored the Izu-Ogasawara Trench off the coast of Japan as part of a two-month expedition in the North Pacific Ocean.
Captured on camera via a baited camera trap is a small juvenile snailfish that belongs to the genus Pseudoliparis. Contrary to other deep-sea fish, snailfish juveniles tend to live deeper than full-grown snailfish.
"We have spent over 15 years researching these deep snailfish; there is so much more to them than simply the depth, but the maximum depth they can survive is truly astonishing," said UWA Professor and chief scientist of the expedition Alan Jamieson.
The team also set a new record by catching one of the snailfish (Pseudoliparis belyaevi) at a depth of 8,022 m, the first fish caught 8 km below the surface. Looking forward, they will look to discover more about the deepest fish populations in the world as part of a 10-year-long study.
More details can be found on the UWA website.
? Scientists from #UWA and Japan have set a new record for the deepest fish ever filmed and caught! ? They discovered a snailfish at a depth of 8,336m in the Izu-Ogasawara Trench and caught two more from 8,022m during a two-month expedition. @minderoo https://t.co/RjJ7CxD97d pic.twitter.com/kRdYJsI3yU

— UWA (@uwanews) April 3, 2023
In other news, Saudi Arabia's NEOM Airlines is set to launch in 2024.