WWE and UFC are Merging to Form $21 Billion USD Sports Entertainment Company
Vince McMahon will serve as the Executive Chairman of the Board, alongside UFC President Dana White.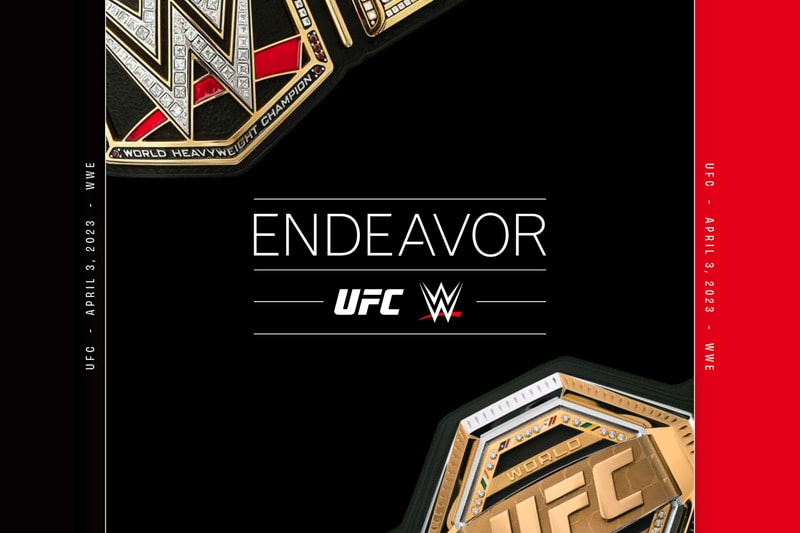 According to a press release, Endeavor Group Holdings Inc. has reached an agreement to merge the WWE and the UFC. The monumental merger between the iconic sports entertainment company and combat sports organization is valued at over $21 billion USD. The emerging company has yet to be named but is currently referred to as "NewCo."
The agreement will see UFC parent company, Endeavor Group Holdings Inc., take a 51 percent stake, while WWE shareholders own a 49 percent stake. Reportedly seeking a sale in recent months, the WWE is valued at $9.3 billion USD and the UFC stands at $12.1 billion USD.
"This is a rare opportunity to create a global live sports and entertainment pureplay built for where the industry is headed," said Ariel Emanuel, CEO of Endeavor. "For decades, Vince and his team have demonstrated an incredible track record of innovation and shareholder value creation, and we are confident that Endeavor can deliver significant additional value for shareholders by bringing UFC and WWE together."
"Given the incredible work that Ari and Endeavor have done to grow the UFC brand – nearly doubling its revenue over the past seven years – and the immense success we've already had in partnering with their team on a number of ventures, I believe that this is without a doubt the best outcome for our shareholders and other stakeholders," said Vincent McMahon, WWE Executive Chairman.
Adding, "Together, we will be a $21+ billion live sports and entertainment powerhouse with a collective fanbase of more than a billion people and an exciting growth opportunity. The new company will be well positioned to maximize the value of our combined media rights, enhance sponsorship monetization, develop new forms of content and pursue other strategic mergers and acquisitions to further bolster our strong stable of brands. I, along with the current WWE management team, look forward to working closely with Ari and the Endeavor and UFC teams to take the businesses to the next level."
"NewCo" will be led by Ariel Emanuel (Chief Executive Officer), who will also continue as CEO of Endeavor, with Vince McMahon serving as Executive Chairman of the Board and Mark Shapiro acting as President and Chief Operating Officer of both Endeavor and the new company. Dana White will continue his as President of UFC and Nick Khan will serve as President of WWE. The Board of Directors will be comprised of 11 members who will be appointed at a later date, six of whom will be appointed by Endeavor and five of whom by WWE.
Today, @Endeavor announced it has signed an agreement to form a $21+ billion global live sports and entertainment company made up of @UFC and @WWE. https://t.co/lPrkBmKJXm pic.twitter.com/ZBk95c5exU

— Endeavor (@Endeavor) April 3, 2023
In case you missed it, Logan Paul and KSI's PRIME becomes the Los Angeles Dodgers' official sports drink.