A Closer Look at the Peugeot Voyages Luggage Collection
The seven piece collection boasts durable materials, ergonomically sound designs and tech-forward features.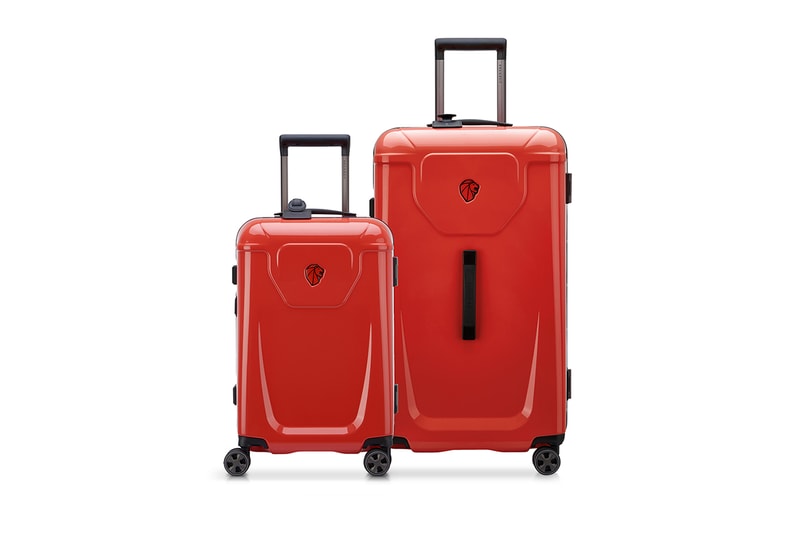 1 of 7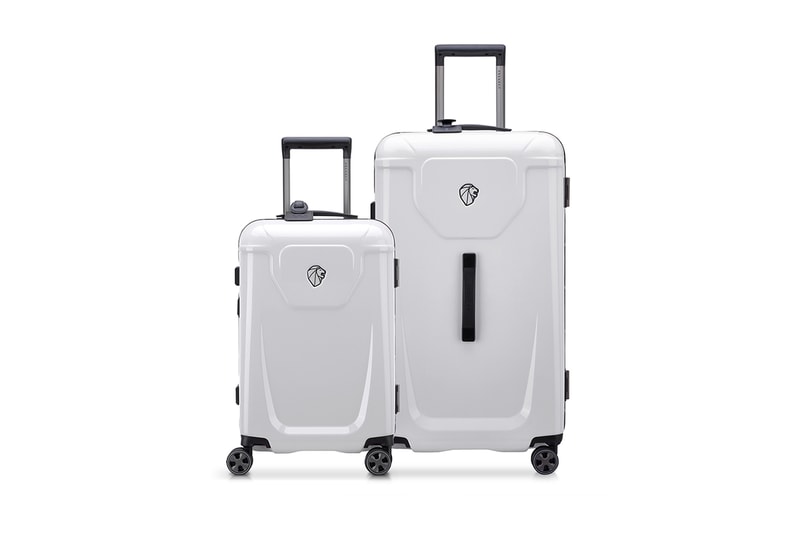 2 of 7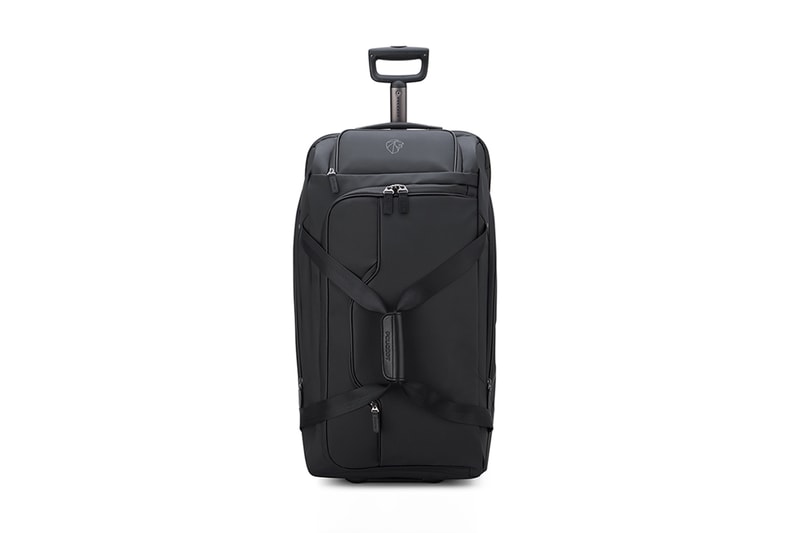 3 of 7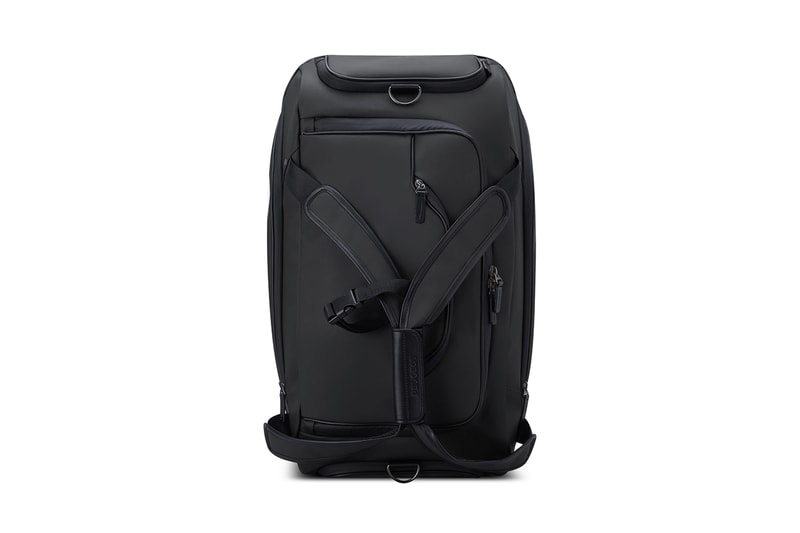 4 of 7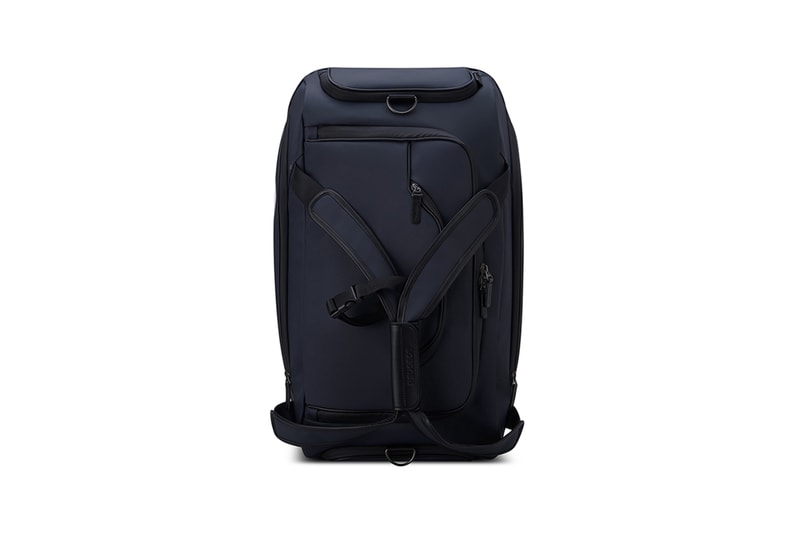 5 of 7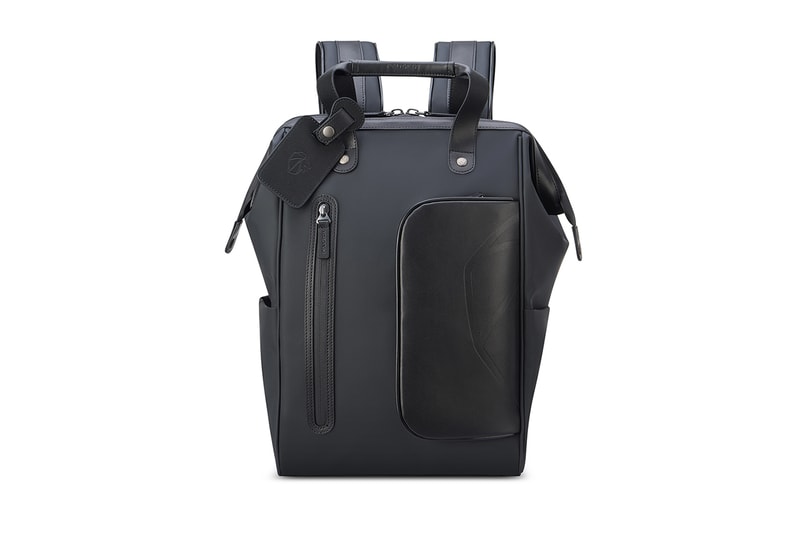 6 of 7
7 of 7
Peugeot's design language is steeped in ingenuity and tradition, showcasing modern French elegance through its automobiles, kitchenware, house tools, fashion and more. The innovative label, renowned mostly for its car designs, is also globally praised for its precision craftsmanship, creating products that are not only functional for everyday life, but have also been proven to stand the test of time.
Peugeot Voyages is the brand's first luggage collection crafted in collaboration with premier French luggage maker Delsey Paris. The range consists of wheeled trunks, duffle bags, and backpacks meticulously made for the modern jetsetter. Spacious storage, waterproof materials made from recycled products, USB ports and more are just some of the special features included in the designs. Not only is each piece from the Peugeot Voyages collection refined in looks, they're also built for durability and easy use for the most demanding travel plans, whether its a weekend business trip, heading to the coasts of Santorini, or spending a week on an African Safari.
The Trunk Suitcase and The Carry-on Suitcase
The Trunk Suitcase and The Carry-on Suitcase are the hero pieces in the collection which are crafted from sturdy polycarbonate and supported by a slim aluminum frame for added security. Sharp geometric lines define the luggages' aerodynamic profile which are reflective of the same lines found on Peugeot's dynamic car designs. In terms of organization, the suitcases boast two spacious compartments that also feature a zip closure side and a mesh pocket for smaller accessories. For keeping things neat and secure, users can utilize the adjustable buckle-fastening straps, inspired by Peugeot's car seatbelts. The two designs are built for worry-free traveling, highlighted by their TSA-approved combo and key lock mechanisms alongside the anti-bacterial linings and handles. The Carry-on version of the suitcases also offer easy-to-access USB ports for battery packs which make charging phones, tablets and other devices hassle-free.
The Wheeled Duffle and The Carry-on Duffle
The Peugeot Voyages collection also includes duffle bags – The Wheeled Duffle and The Carry-on Duffle – offered in navy and black. Elegant and tough, each one is crafted from durable, waterproof canvas and fitted with a hard shell bottom for added resilience. The wheeled version gives users an all-terrain carrying option, ideal for effortlessly transporting through airport floors or city streets. Additionally, each duffle bag is ergonomically designed to make traveling much more seamless – the large main compartment is cavernous enough for a variety of personal items, while outer pockets ensure phones, passports, pens and more are always within reach.
The Business Backpack and The Backpack Tote
Rounding out the entire collection are The Business Backpack and The Backpack Tote, perfect as carry-on bags or as weekender bags for short trips. The Business Backpack, accented with luxurious leather panels, offers a more professional, yet contemporary look. The bag is also crafted from recycled waterproof material and lined with anti-bacterial fabric to ensure a clean and odorless interior at all times. The Backpack Tote, which has a more utilitarian profile, features a sturdy structure and wide zippered entry, while detachable straps easily transform the bag to a tote. Both backpacks are ideal for all types of travelers, especially those looking for more modern features like bluetooth tracker pockets (AirTags not included), and smart bands that allow you to place them over luggage handles.
Editor's Note: With summer travel and festival season on the horizon, we are particularly drawn to the utility and versatility of the Backpack Tote. Its ability to convert from a backpack to a tote bag makes it an ideal accessory that will translate seamlessly from the airport to the concert grounds while the added features like bluetooth trackers provide a sense of ease while on the go.
The Peugeot Voyages luggage collection is the epitome of modern luxury travel, evidenced by the brand's use of premium materials that highlight refinement and dependability. Durable and extremely versatile, the suitcases, duffel bags, and backpacks are meant to be go-to options for casual travelers and experienced adventurers alike. With the weather heating up, solo vacations and festival season is upon us making the backpack tote, in particular, a summer essential.
The Peugeot Voyages luggage collection ranges from $245 to $495 USD. They're available for purchase on peugeot-voyages.com and participating high-end department stores including Bloomingdales and Macy's.