SpaceX Abandons Starship Test Flight Due to Frozen Valve
Scrapping plans just an hour before takeoff.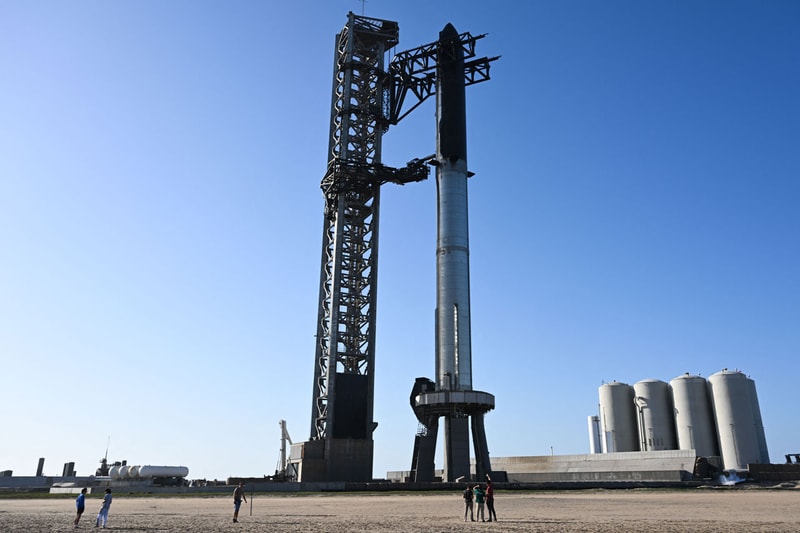 SpaceX abandoned plans for an orbital test launch just an hour before its Starship was set to take off. The company had readied for the debut of its new Starship cruise vessel and Super Heavy rocket-combination vehicle.
Together, the vessel and rocket stand 394 feet (120 m) tall. Takeoff was scheduled from the company's Starbase facility in Boca Chica, Texas sometime within a two-hour window that began at 8 a.m. EDT on Monday, April 17.
Elon Musk was keeping the public updated on the launch, tweeting around 7 a.m. that a "cryogenic propellant load of Starship is underway" and foreshadowing "liftoff in T minus 1 hour."
Shortly after, the SpaceX CEO returned with an update: a pressurization valve in the rocket booster was frozen, making the launch impossible.
"A pressurant valve appears to be frozen, so unless it starts operating soon, no launch today," Musk said.
Cryogenic propellant load of Starship is underway, liftoff in T minus 1 hour

— Elon Musk (@elonmusk) April 17, 2023
He later said that the company learned from the experience and would be offloading the propellant, with plans to attempt launch again in a few days.
In other tech news, Master & Dynamic and Automobili Lamborghini reunited for an audio collection.