EA's 'FIFA' Franchise Ends After 30 Years, Introducing the New 'EA Sports FC'
Launching with a new logo that'll be used in forthcoming soccer video games.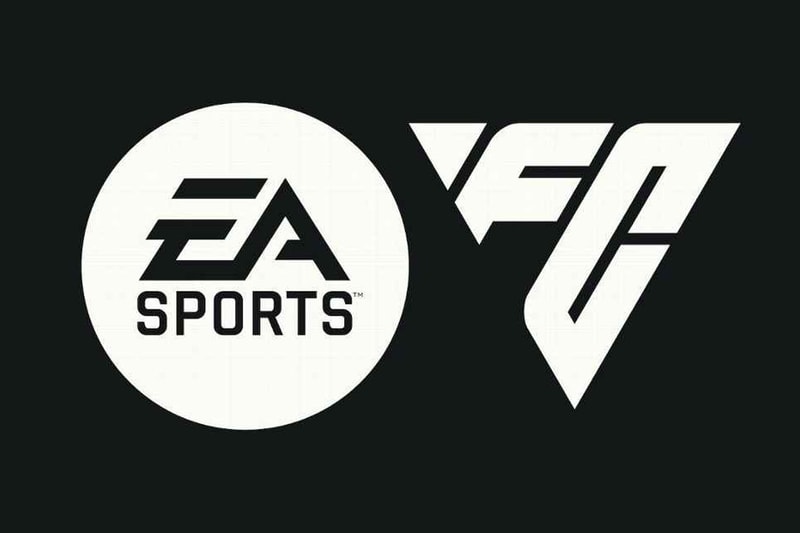 After 30 years of FIFA, EA Sports has unveiled the new name and logo for its flagship soccer gaming franchise. From now on, the game will be known as EA Sports FC, debuting along with a new logo.
EA Sports and the FIFA organization failed to come to terms on a new licensing agreement in May 2022, bringing to close the companies' 30-year partnership. As a result, EA was no longer allowed to use the FIFA name for its video game series. It had been using the FIFA name since the inaugural game that rolled out in 1993 for the Sega Mega Drive and Sega Genesis consoles.
Per EA's press release, the rebranded platform is billed as "a new Football Club for the future of football we want to build together."
The new black and white logo showcases a simple EA Sports bubble next to a spiky triangle, a symbol that appears throughout soccer, from formations on the field to the makeup of the game's pixels.
"From passing techniques to set plays, the [triangle] shape has also been woven into the DNA of EA Sports football experiences for decades," EA wrote. "From the isometric angles of our very first 8-bit experiences and the triangular polygons that make up every pixel of our most modern games, as well as the iconic player indicator symbol that appears above every athlete in every match."
The new EA Sports FC name will make its official debut this coming weekend. The branding will be advertised at matches from the biggest soccer leagues globally, including the Premier League, La Liga, German Bundesliga, Ligue 1, the Women's Super League and the National Women's Soccer League.
In other sports news, WWE and UFC are merging to form a $21 billion USD sports entertainment company.