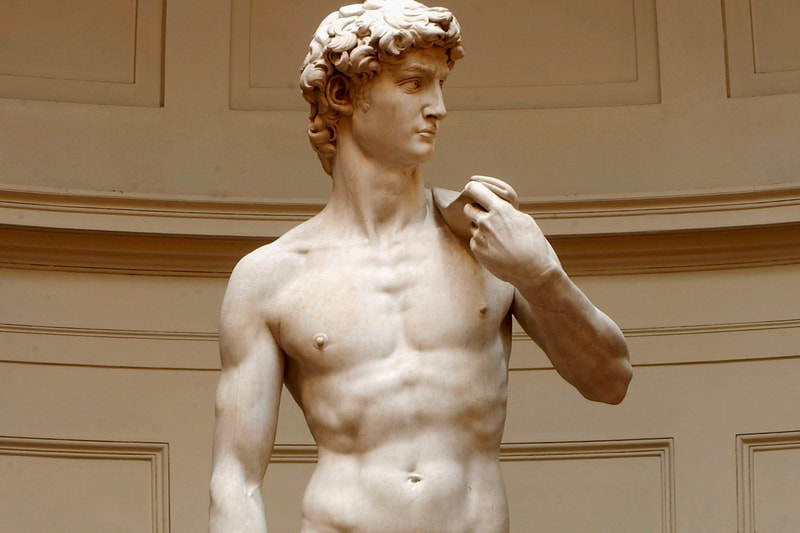 Florida Department of Education Says 'David' Has Artistic and Historical Value
Following three Florida parents complaining that the statue is "pornographic."
---
Update:
The Florida Department of Education (DOE) has declared that it will not prohibit the teaching of Michelangelo's David sculpture, following a grade school principal's forced resignation for not disclosing the lesson plan to parents ahead of time. News of the incident garnered worldwide attention, even prompting Florence mayor Dario Nardella extending a personal invitation to the ousted principal Hope Carrasquilla, along with the parents and children of the art class to come see the 16th Century masterpiece in person.
David has artistic and historical value," said Alex Lanfranconi, communications director at the DOE in an interview with Florida's Voice, adding that "Florida encourages instruction on the classics and classical art, and would not prohibit its use in instruction."
The controversy adds to a larger political debate regarding Florida Governor Ron DeSantis' position on limiting lessons pertaining sexuality and gender. Since that time, Hillsdale College, a private conservative school in Michigan, has ended its partnership with Tallahassee Classical School, where Carrasquilla previously worked. "The matter at Tallahassee Classical School is between the school and an employee, and is not the effect of state rule or law," the DOE added.
---
Original Story: A Florida principal was forced to resign after several parents complained that their children were taught Michelangelo's 16th Century masterpiece David without consent. The ousted principal, Hope Carrasquilla, along with the parents and children of the art class have all been publicly invited by the Florence mayor Dario Nardella and officials from the Galleria dell'Accademia to come to Italy and learn more about the work in person.
According to the Tallahassee Democrat, Carrasquilla was told by the school's head of board, Barney Bishop III, that she would be fired or have to resign after three parents deemed the work to be "pornographic." In an interview with the Associated Press, Cecilie Hollberg, director of the Galleria dell'Accademia, was taken aback, noting: "To think that David could be pornographic means truly not understanding the contents of the Bible, not understanding Western culture and not understanding Renaissance art."
The Simpsons predicted it ? apparently Michelangelo's David is porn ? way to go, Florida (again) pic.twitter.com/IFG9ND2TyG

— Legendary Something or Other (@Rumi_hey) March 25, 2023
It is hilarious to think how much The Simpsons seem like they predicted the future….

Marge: Hmm, but that's Michelangelo's David. It's a masterpiece.

Helen: (Gasps) It's filth! It graphically portrays parts of the human body which, practical as they may be, are evil. pic.twitter.com/2tlcv1spEH

— Collin Reid (@CREID2852) March 24, 2023
In true Simpsons fashion, many across the world of social media have pointed out that the popular cartoon predicted this very moment over 30 years ago in the ninth episode of season two, when a group of Springfield parents protested to bar David from making a US tour.
The controversy comes at a time when much of the national focus on Florida revolves around the Parental Rights in Education Act. Backed by Florida Governor Ron DeSantis, the legislation allows Florida schools to restrict how they address lessons pertaining sexuality and gender, as well as allowing parents "to receive effective communication from the school principal as to the manner in which instructional materials are used to implement the school's curricular objectives."
Bishop agrees with DeSantis' approach, stating that they are going to "make sure that parents specifically know what we are going to show their kids, what we are going to talk to their kids about and any keywords that might be a triggering event."