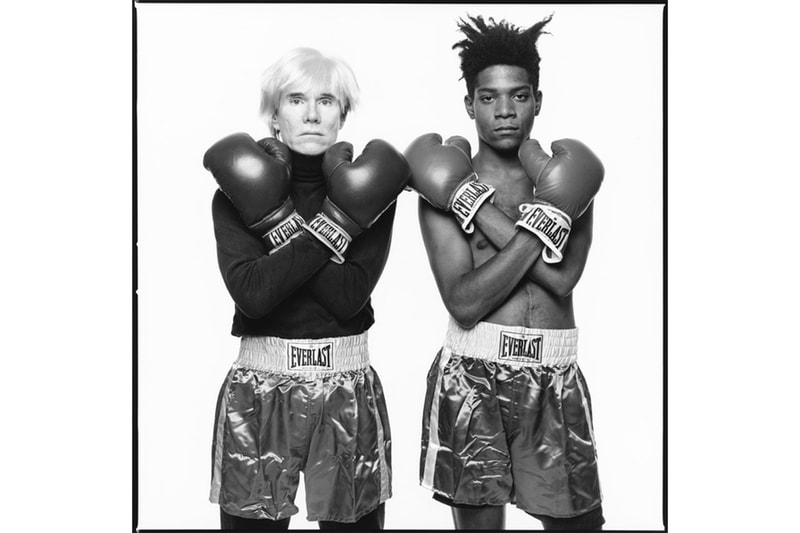 1 of 6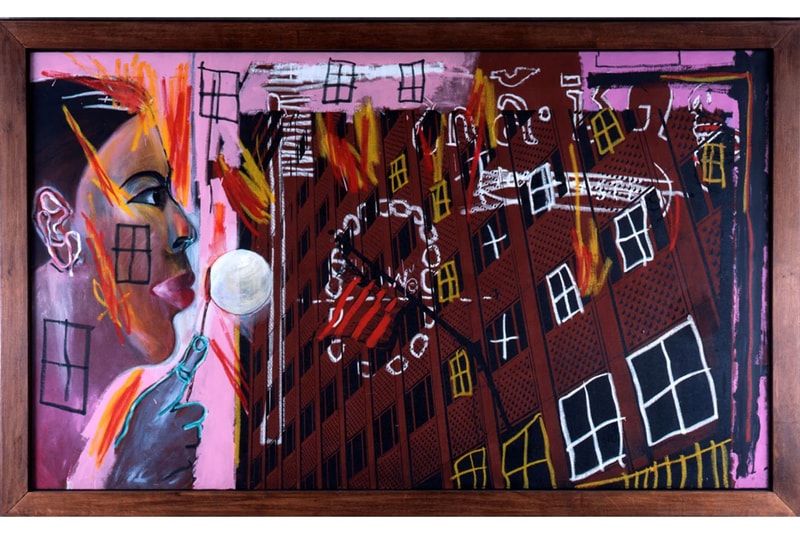 2 of 6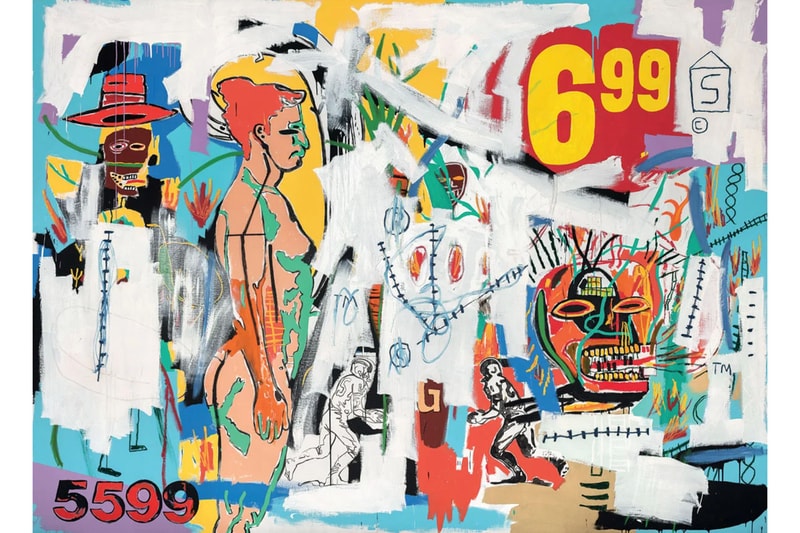 3 of 6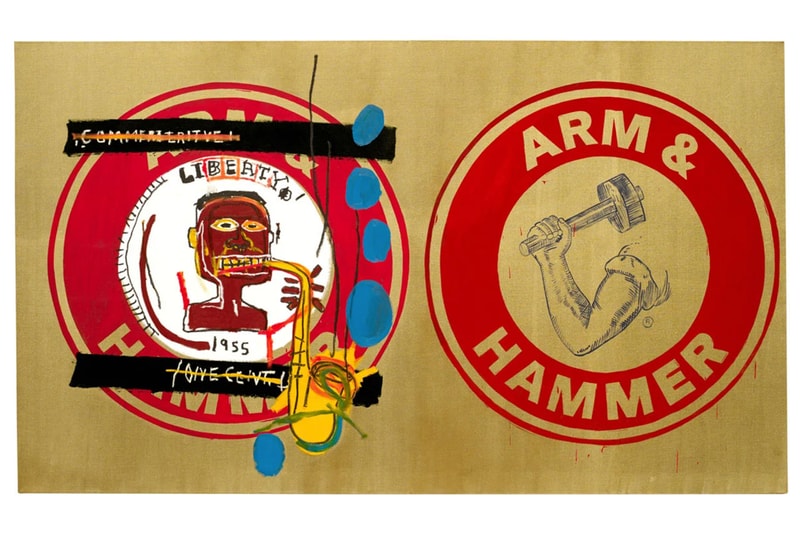 4 of 6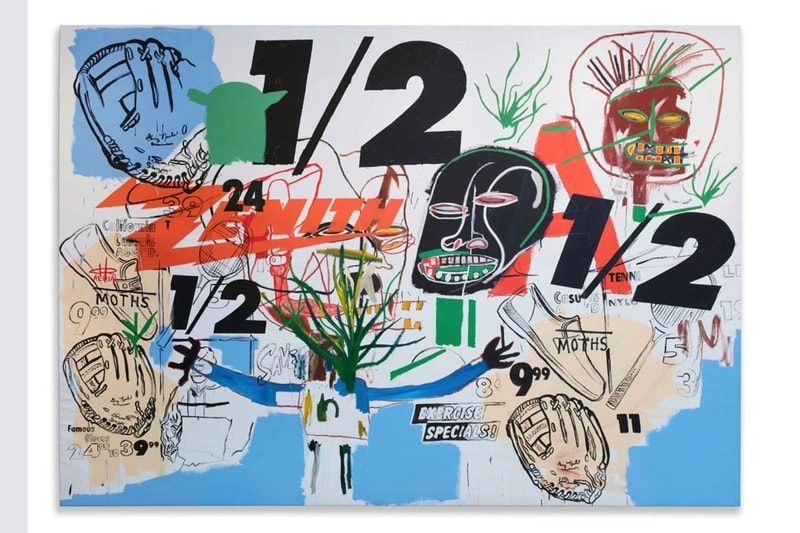 5 of 6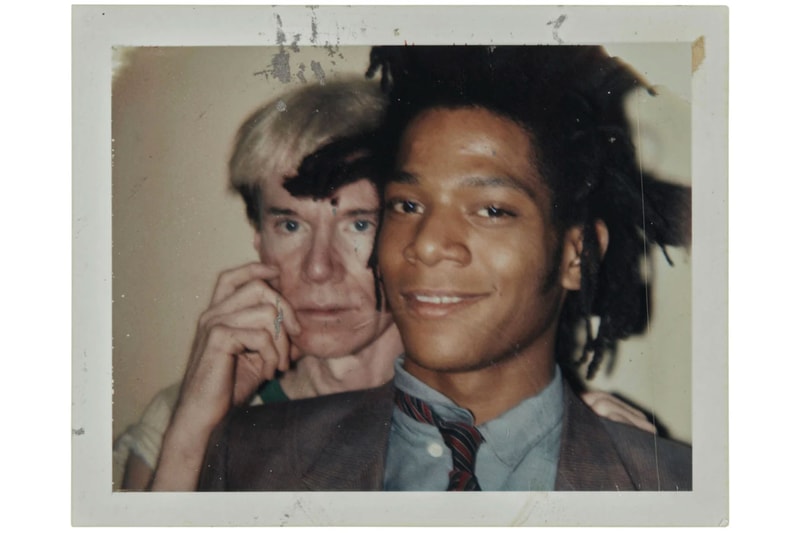 6 of 6
Fondation Louis Vuitton's 'Basquiat x Warhol' Exhibition Chronicles One of the Greatest Artist Collaborations in History
Housing more than 300 works and documents, including 80 canvases created by the legendary duo.
---
Following its Jean-Michel Basquiat exhibition in 2018, Fondation Louis Vuitton is continuing its exploration of the legendary artist's work in a new showcase focusing on his collaboration with Andy Warhol. Titled Basquiat x Warhol. Painting four hands, this latest exhibition presents more than 300 works and documents, including 80 canvases created by the two visionaries.
The exhibition, curated by Anna Karina Hofbauer and Dieter Bucchart, begins with a selection of portraits of Basquiat by Warhol and Warhol by Basquiat before delving into the duo's early collaborations. Thanks to Swiss dealer Bruno Bischofberger, Basquiat and Warhol initially worked together on fifteen paintings with Italian artist Francesco Clemente. Galvanized by their partnership, Basquiat and Warhol ultimately went on to produce roughly 160 paintings together, between the years of 1984 and 1985.
Inside Fondation, Basquiat's Dos Cabezas (Two Heads), a bold double portrait that he created after meeting with Warhol, sits opposite one of Warhol's Oxidation Paintings, which he made of Basquiat in response. Both were catalysts for what would become one of the art world's biggest collaborations.
Basquiat explained the nature of their collaborative process before his passing in 1988. He said, "Andy would start one (painting) and put something very recognizable on it, or a product logo, and I would sort of deface it. Then I would try to get him to work some more on it, I would try to get him to do at least two things."
"I drew it first and then I painted it like Jean-Michel," Warhol added at the time. "I think those paintings we're doing together are better when you can't tell who did which parts."
Within the exhibition, several rooms chronicle the various stages and facets of Basquiat and Warhol's collaborations. Among them, the second gallery spotlights the intensity of their work, the fourth features large-scale paintings, still lifes and the renowned African Masks, and the sixth remembers the tumultuous years that were the 1980s, during which the AIDS crisis rapidly developed. Elsewhere, the showcase features works from a multitude of famous 1980s New York artists, including Jenny Holzer, Francesco Clemente, Futura 2000, Kenny Scharf, and Keith Haring.
Basquiat x Warhol. Painting four hands is on view at Fondation Louis Vuitton through August 28. Take a look at a few of the works featured in the gallery above.
In more art news, Ann Veronica Janssens is the latest artist to transform Milan's Pirelli HangarBicocca.