The World's First 3D-Printed Hotel Is Coming to Marfa, Texas
Architect Bjarke Ingles is working with 3D printer Icon and hotel proprietor Liz Lambert to bring the project to life.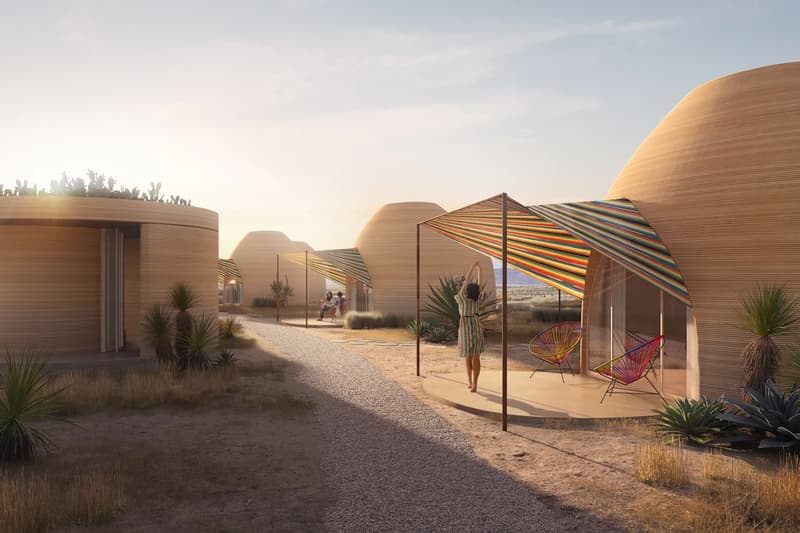 1 of 3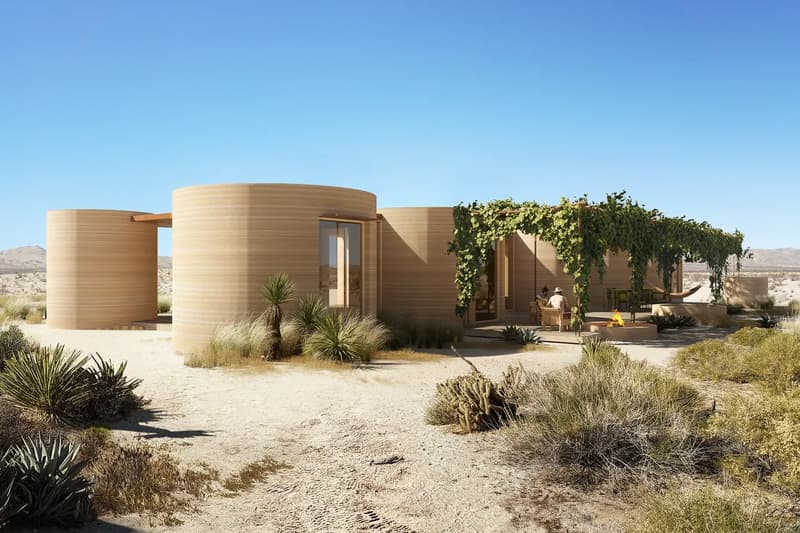 2 of 3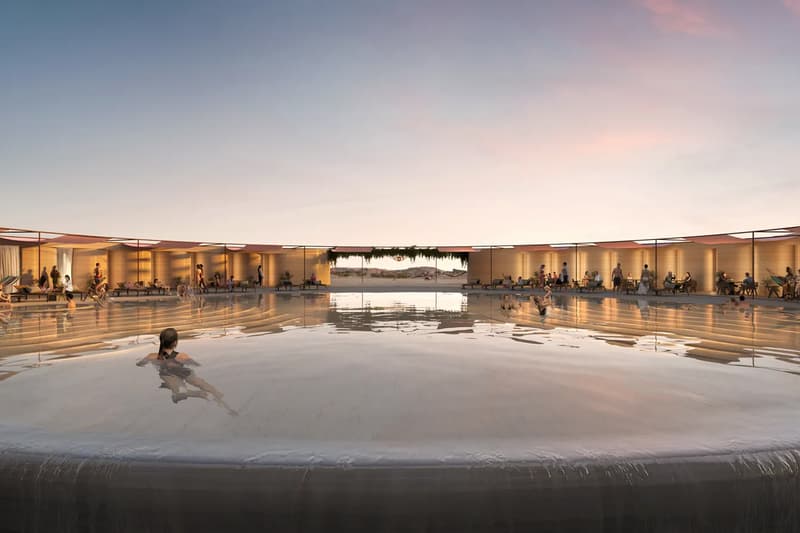 3 of 3
3D printing has been making its way into larger, more ambitious architectural projects over the past few years. In the last six months alone, we've seen scientists at the University of Maine create the "Biohome 3D" — a 3D-printed house that's fully recyclable and made of natural materials — and a 3D-printed public pavilion made from recycled plastic. Now, 3D printing is coming to the world of luxury hospitality as architect Bjarke Ingles is working with 3D printer Icon and hotel proprietor Liz Lambert to create a 3D-printed hotel in Marfa, Texas.
Revealed by Archetectural Digest, the hotel will sit on 62 acres of West Texas desert and take the place of Lambert's existing 21-acre El Cosmico hotel. Where El Cosmico offered a glorified campground vibe, the new project will feature domed suites, communal facilities, a round infinity pool and open-air bathhouses and kitchens. Besides the hotel aspect, the property will include two, three and four-bedroom vacation homes, available for purchase and likely to draw the super-rich who fancy the town as a vacation spot (and occasionally draw the ire of Marfa locals).
Each ribbed residence and room is designed to maximize the desert experience with a skylight and a view of the Davis Mountains, with desert soil added to Icon's proprietary Lavacrete mixture to further connect the structures to their location. "The promise of 3D printing is that the printer doesn't care how complex the design is, if it uses organic curvature, dome-like shapes, or hyperbolic paraboloids," Ingels who was an early investor in Icon and frequently collaborates on its projects, told AD. "All it cares about is how long it takes to print and how much material [it is] going to deploy, so you can make a square box or a beautiful domed house at the same cost."
Each building will be printed by Icon's enormous Vulcan machines, which promise structures that can be built in less time than a standard building, produce less manufacturing waste and are 350% stronger than homes and hotels constructed using traditional methods. "Our collaboration with El Cosmico and Icon has allowed us to pursue the formal and material possibilities of cutting-edge 3D-printed construction without the traditional limitations of a conventional site or client," Ingels told AD. Icon also claims that the structures are more energy-efficient than most standard buildings. However, it is worth noting that concrete production — like the creation of Lavacrete — is the world's second-largest source of carbon emissions, with Icon telling Bloomberg that they were looking for ways to cut down their carbon output earlier this year.
At the time of writing, an exact date of opening for the new hotel has yet to be announced.
For more from the world of design, check out eight Alexander Girard panels-turned-posters that were recently reintroduced by Herman Miller.