Hassell Studio Introduces a 3D-Printed Public Pavillion
The design, made from recycled plastic, is part of the practice's larger plan to spur conversations around material waste.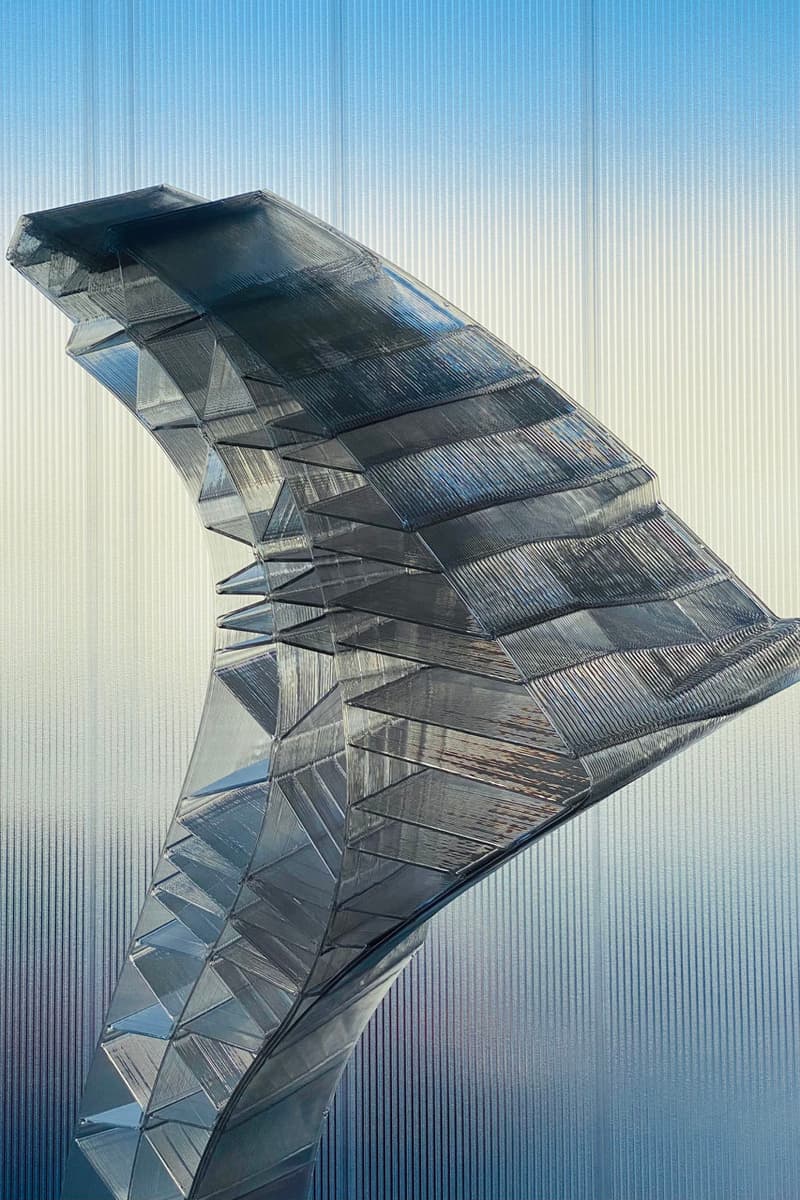 1 of 8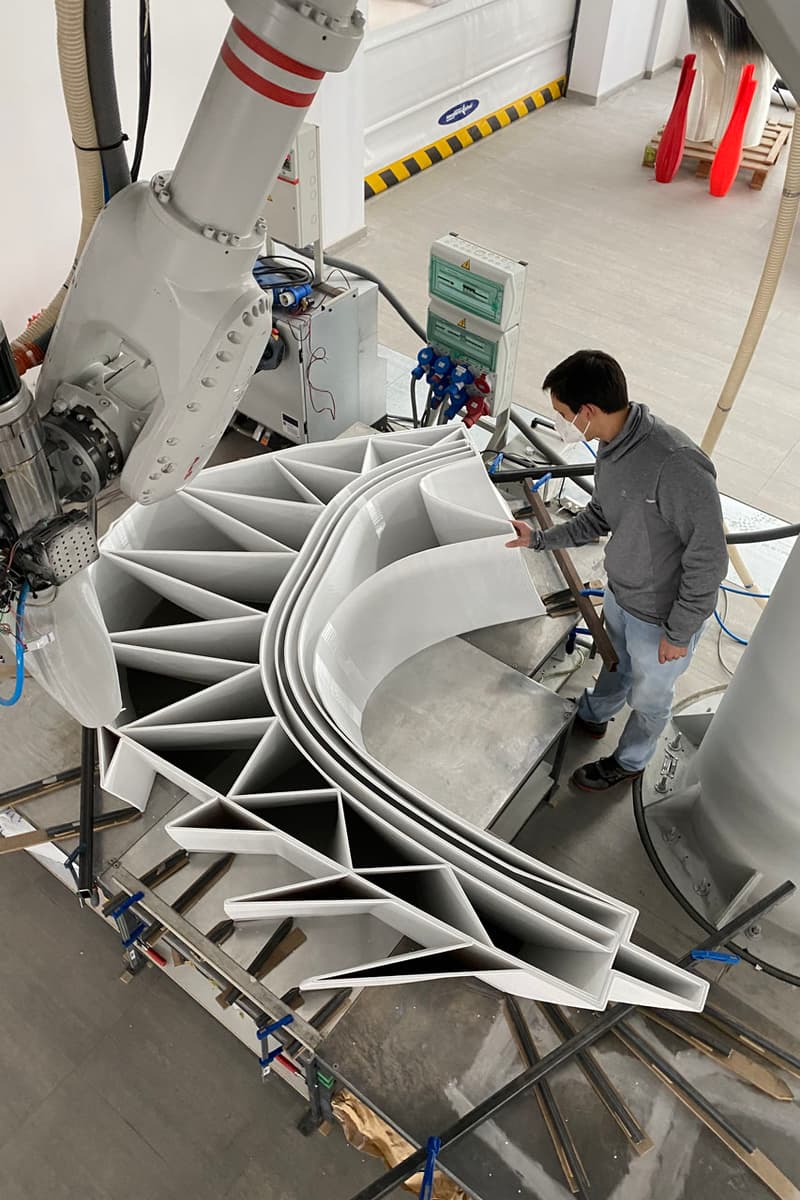 2 of 8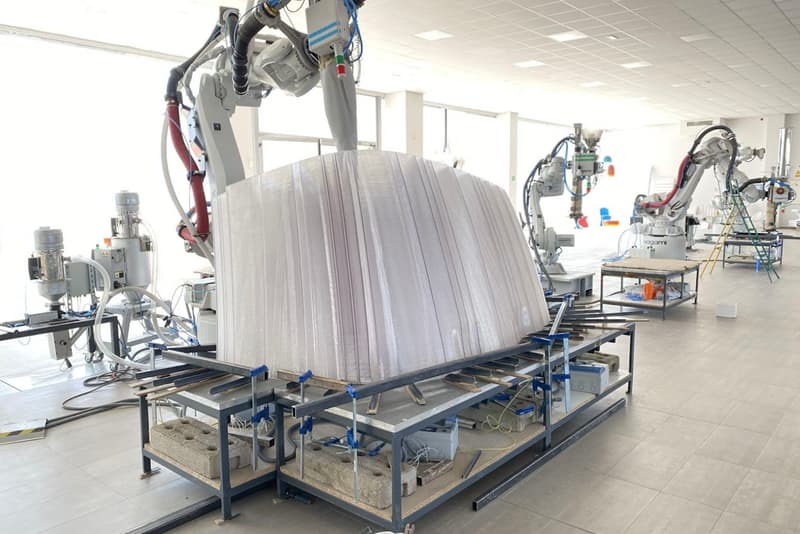 3 of 8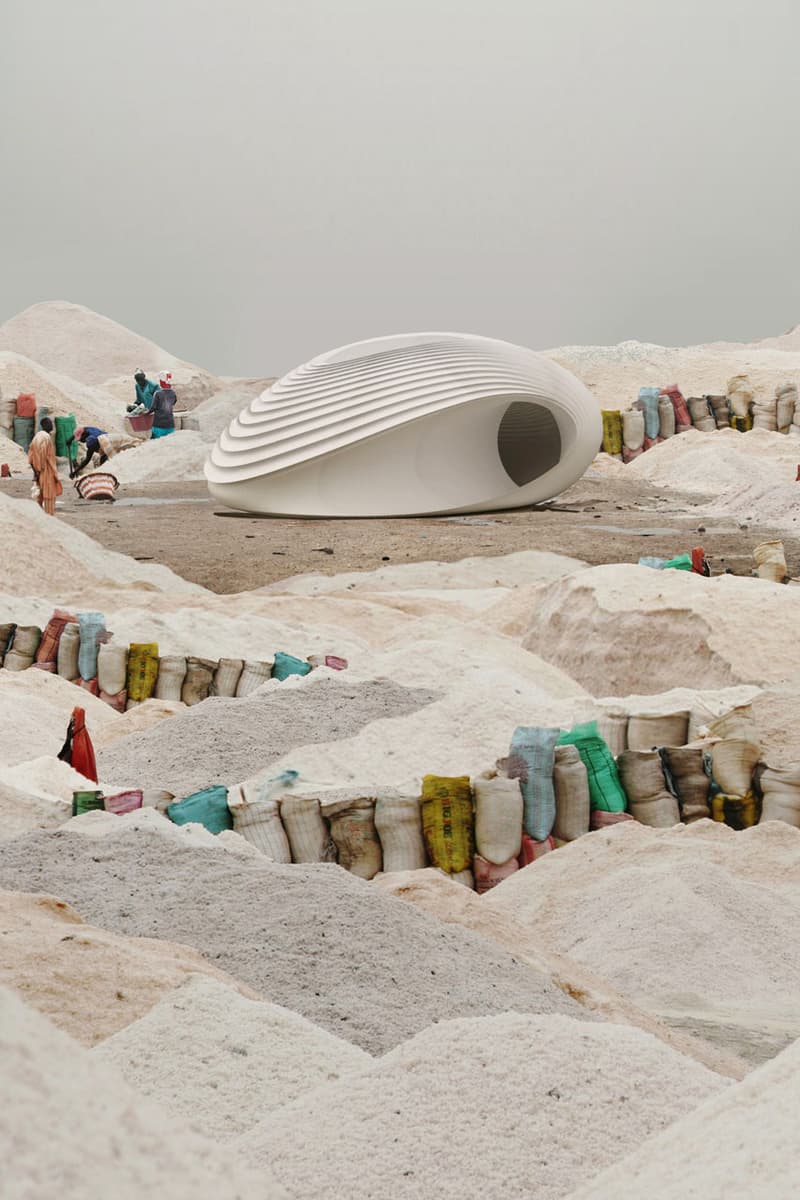 4 of 8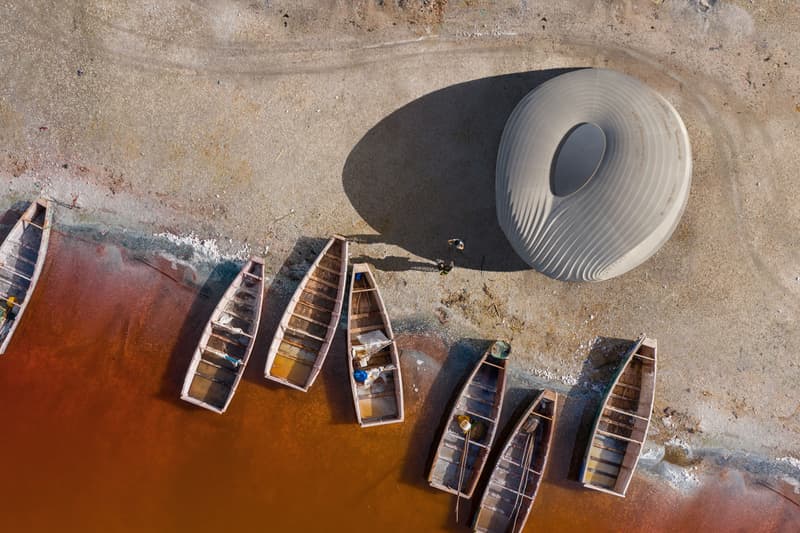 5 of 8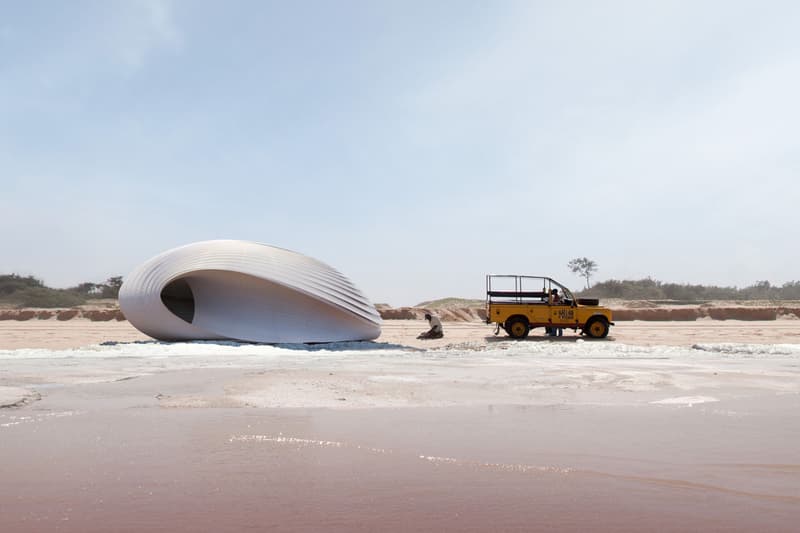 6 of 8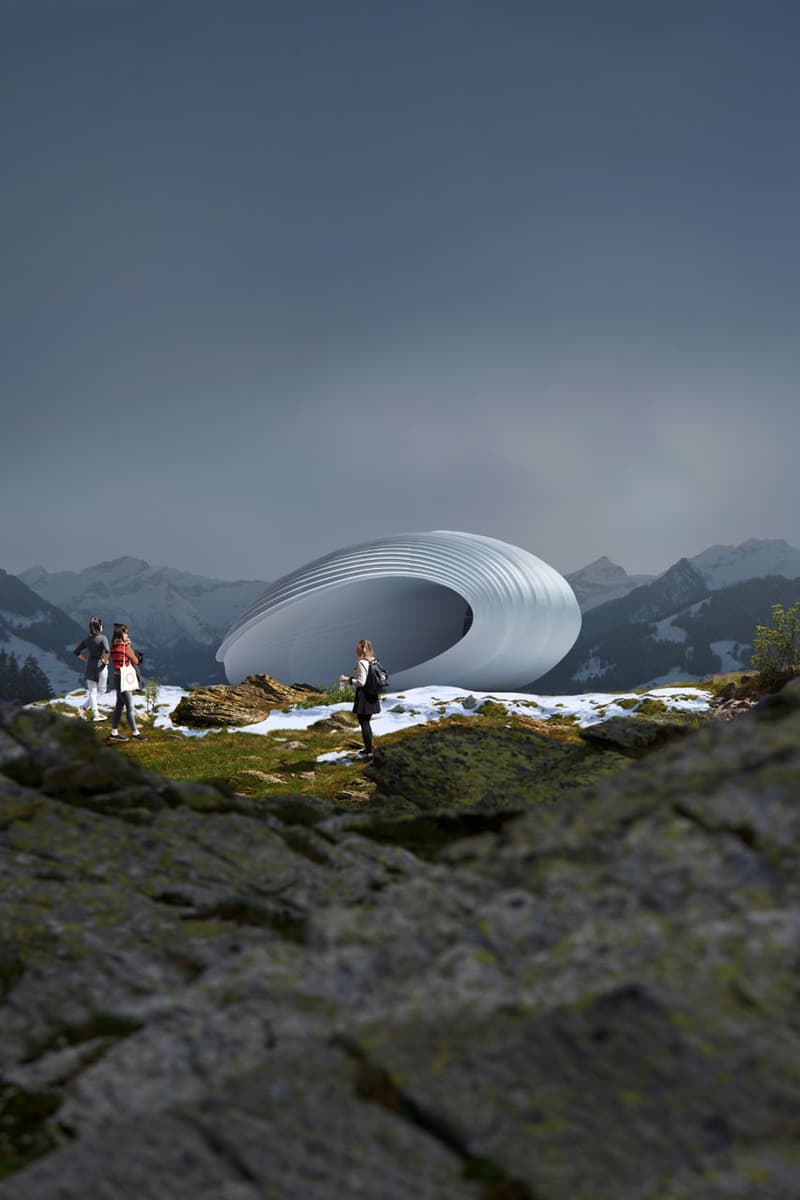 7 of 8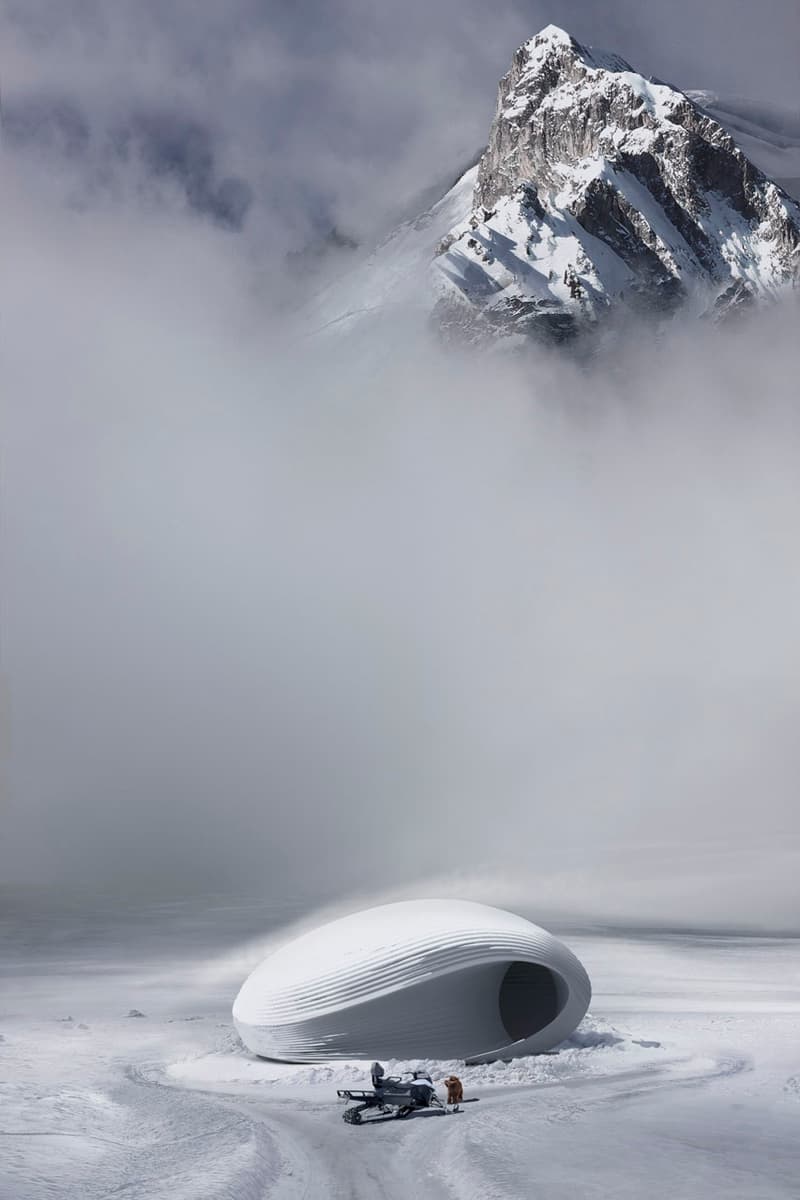 8 of 8
Leading international design practice Hassell Studio has partnered with to.org, an organization that believes in a creative approach to venture capital and philanthropy, to build a 3D-printed public pavilion. The design, made from recycled plastic, utilizes industry-leading 3D-printing design techniques from the forward-focused, technological studio Nagami.
Pictured above, the prototype is versatile, with accessible modifications for extreme climates and settings. The space, which is intended to serve as a gathering point for both reflection and education, is the first step in a larger plan to produce several pavilions that foster conversations about material waste and technology's intervention in the issue.
Since the pavilion is produced using computational techniques, it can be customized to meet local conditions at almost no additional cost. With inbuilt seating, the architectural structure maximizes capacity while still prioritizing adaptable features, in order to meet the needs of various environments and planetary settings.
"The implications of 3D printing at this scale are huge for architecture and we hope we can apply this aspect of adaptability across projects," said Xavier De Kestelier, head of design at Hassell, in a statement. "We wanted a pavilion that will be able to exist completely off the grid and adapt to local climatic challenges and conditions to create as low as possible embodied and operational carbon footprint."
Notably, in colder conditions, the pavilion will close and its outer layers will possess fins created to collect snow. In warmer environments, the design's fins will provide shade for "passive cooling" and "cross ventilation."
Nachson Mimran, the co-founder and creative executive officer of to.org, added, "The Pavilion is intended as a space to gather and will serve as a proof of concept, designed for replicability and scalability. The project is in development and to.org is looking for partners to invest in its production."
Take a look at Hassell Studio's prototype in the gallery above.
Elsewhere in design, Seoul announced plans to build the world's largest spokeless Ferris Wheel.