Lego 'Star Wars: The Mandalorian' Spider Tank Set Sees Din Djarin Wield the Darksaber
Finally expressing an accurate katana shape.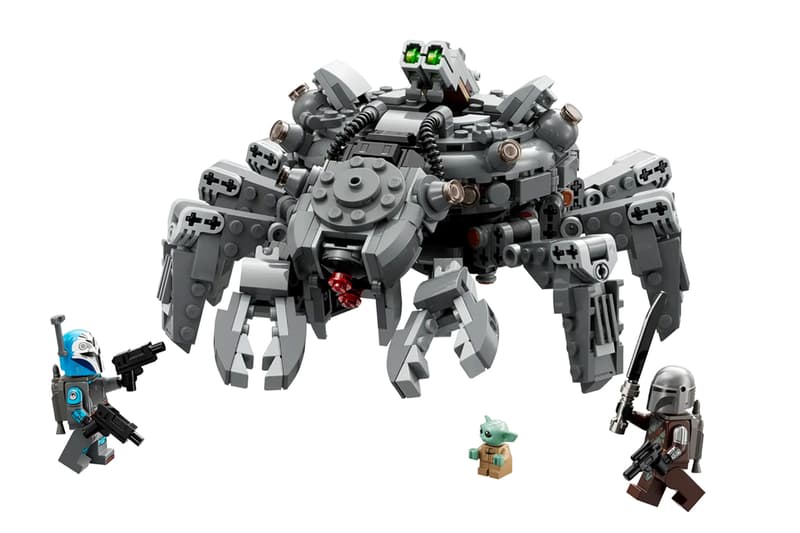 Marking the arrival of Star Wars: The Mandalorian Season 3, Lego has shared a look at the upcoming Spider Tank set. Unlike what was seen with the N1-Starfighter set released last year, the product features a minifigure of Din Djarin wielding a katana-like Darksaber rather than a generic Lightsaber. The Spider Tank was heavily featured during Episode 2 of Season 3 of The Mandalorian, where Din Djarin, Bo Katan, and Grogu are seen exploring the Mines of Mandalore.
Recommended for ages nine and above, the playset expresses the Spider Tank in brick form with flexible legs, grabbing claws, an opening cockpit, and elevating hatch with two stud shooters. The set also includes three minifigures – The Mandalorian with a darksaber, blaster pistol and jetpack element, Bo-Katan Kryze with two blasters and a jetpack element, plus a figure of Grogu (Baby Yoda).
Priced at $50 USD, the Star Wars: The Mandalorian Spider Tank set is available now for pre-order on Lego's website, with the official release set for August 1.
In case you missed it, Disney recently showed off its retractable Star Wars Lightsaber.