DELLI is the App Putting Emerging UK Food-Makers on the Map
DELLI is looking to reinvent the way passionate food lovers in the UK plate up their favourite meals.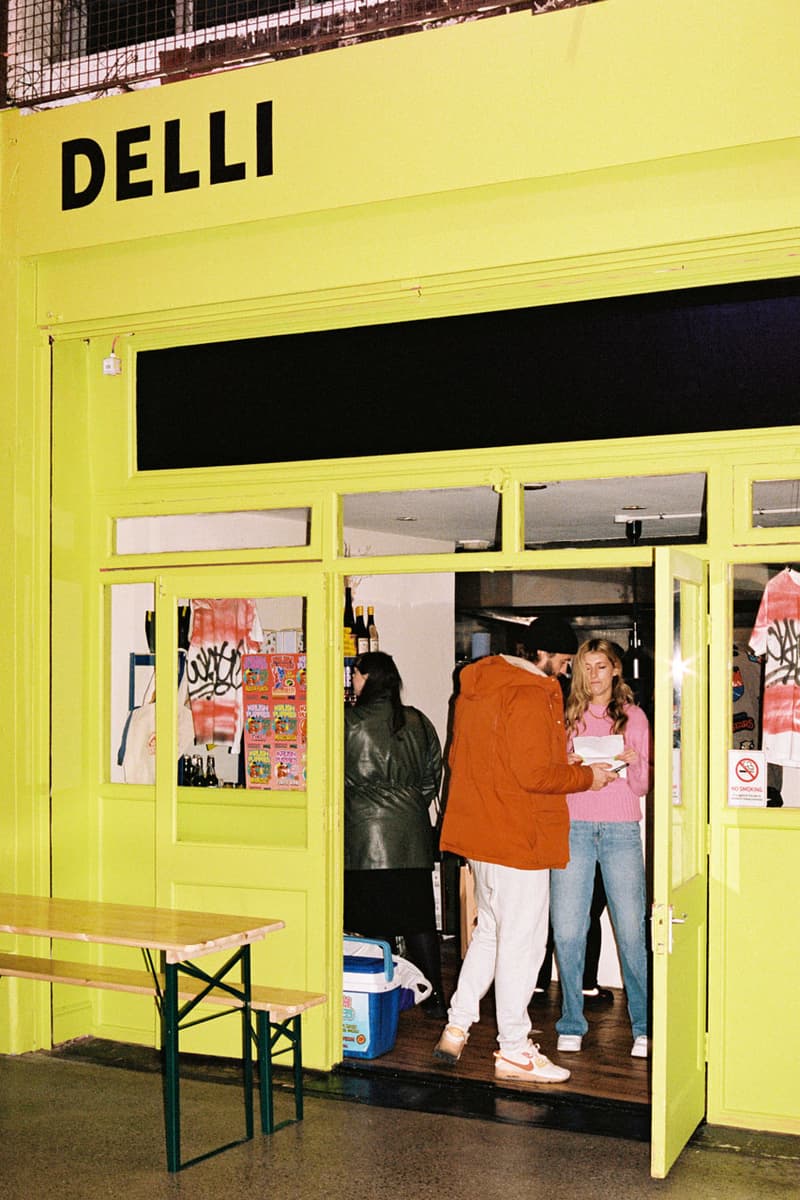 1 of 2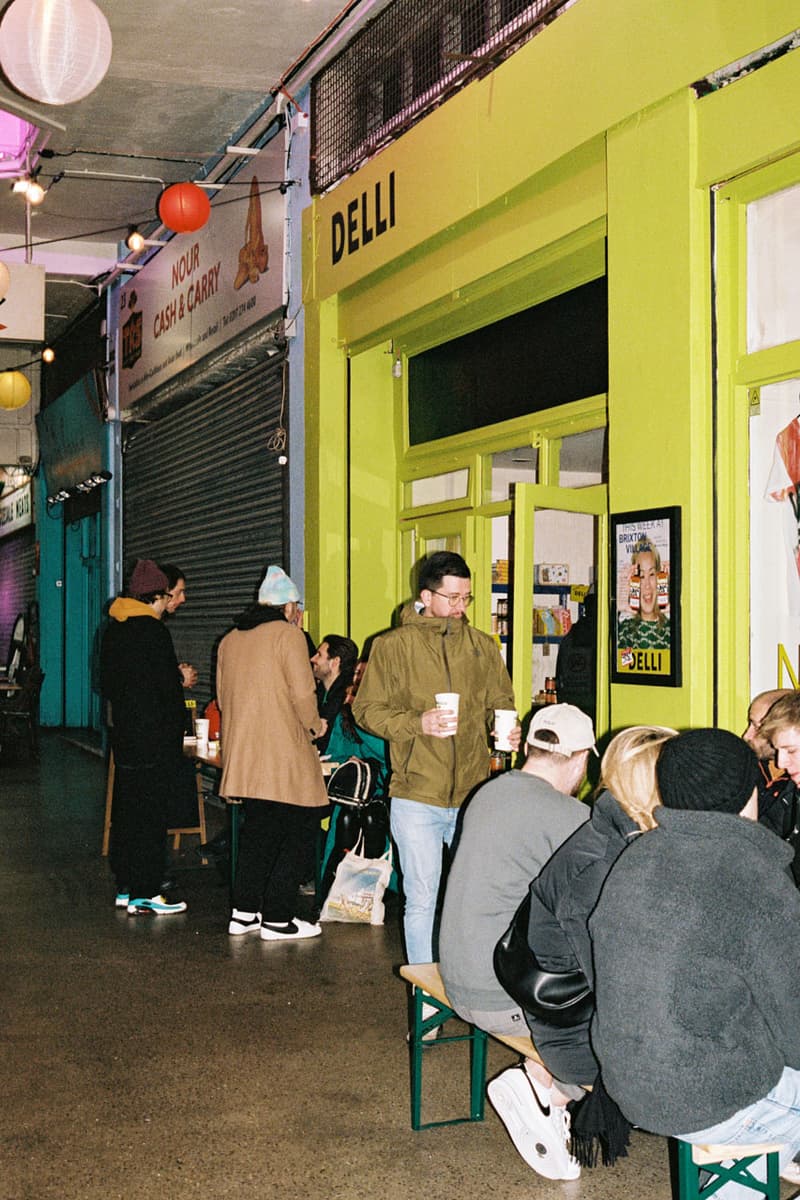 2 of 2
DELLI is the App Putting Emerging UK Food-Makers on the Map
DELLI is looking to reinvent the way passionate food lovers in the UK plate up their favourite meals.
Ever thought something you've cooked up at home would make a killing if it was sold to the masses? DELLI is the new platform that might well have served up the answer for budding chefs everywhere.
Launched in early 2022, DELLI is the dedicated mobile app for independent 'makers' who sell their culinary creations through Instagram, WhatsApp and other social media channels. Dubbed the 'Depop for foodies' – partly due to the app being founded by Depop founder Simon Beckerman – DELLI is being embraced by a community of UK creators who are serving up their own recipes and concoctions via the app.
In less than a year of business, the purpose-built platform has developed into a 200-strong marketplace that has set up "digital shopfronts" on the app, selling their independently-made products without the challenges and financial risks of conventional retail – with users able to follow other Makers and engage in their recipes and products.
Whether it's Emily Yeoh, manager to Mia Khalifa and photographer Olivia Jank, as well as co-founder of Two Hot Asians (also sold on DELLI), or a number of well-known chefs and purveyors on the app including Krush Puppies, Whyte Rushen and Dr Sting Hot Honey, the app has allowed users to connect over their love of independently produced food.
To find out more about what DELLI is bringing to the table, Hypebeast spoke with founder Simon Beckerman to find out what the app has got cooking for the future.
For those who don't know, can you explain what DELLI is?
DELLI is a digital food and drink marketplace that launched in early 2022, providing a mobile app for makers to sell their independently made products. It has grown a community of 200+ creators who can set up a digital shopfront on the app without having to worry about many of the challenges and financial risks that come with conventional retail. Essentially, it's a great place to start a foodie side hustle – or for those more established in space, an easy way to expand your offering. We've really built something special over the 12 months.
What was your motivation behind setting it up?
The motivation behind setting up DELLI was to create a platform that enables independent makers to focus on the development and quality of their product without the obstacles that small producers often face, such as managing food waste, cash, and ingredient flow. The DELLI team wanted to reinvent the way food-lovers shop by providing a space where users can discover and shop intriguing products while encouraging connection with the passionate people behind them.
Who are the people behind the DELLI brand?
We've got an amazing in-house team at DELLI, with many coming from fashion and creative backgrounds like me. We think there's a lot of crossovers with these industries and food – and that's reflected with our makers too. Nat, who is Head of Community at DELLI, ran my favourite restaurant Jidori in Dalston. When it closed, I knew she had to be part of my team. There are a few old Depop faces at DELLI too – they really understand how to build communities out of a digital concept.
What communities and people are DELLI working with?
DELLI is working with a diverse community of creatives who are united in their desire to connect through food and drink, and their drive to create something really cool. Through telling the stories of the people behind their products and our ongoing series of in-real-life events, DELLI has become a cultural hub and side-hustle opportunity for people with backgrounds in food, art, fashion, and beyond.
We've had some amazing chefs on the app like Whyte Rushen, Thomas Straker, and Claire Ptak from Violet Bakery, but also some very cool individuals that have a totally different day job. One of our makers, Emily from Two Hot Asians, works with a roster of female talent day-to-day – like Mia Khalifa. DELLI is truly what you make of it.
If you're an avid foodie in the UK, why should you follow DELLI?
If you're an avid foodie in the UK, you should follow DELLI because it offers a unique and exciting product offering that spans small-batch family recipes inspired by makers' cultural heritage to collaborations with the likes of GANNI and The Gourmand that merge the worlds of food, fashion, and art.
What's DELLI offering that's different to anything else out there at present?
We've established a really unique community of creative and avant-garde food makers. By bringing together this diverse group of creators, DELLI provides its customers with access to unique and high-quality products that cannot be found anywhere else. Our use of the drop model is not just about creating hype, but rather designed to support small producers who face challenges such as managing food waste, cash flow, and ingredient flow. By offering exclusive products for a limited time, DELLI can help small producers sell out their inventory and avoid the problem of food waste. This approach is a win-win situation our makers and food-lovers.
What's your vision for DELLI in the future?
The vision for DELLI in the future is to continue spearheading a new online community-marketplace concept that reinvents the way food-lovers shop. DELLI wants to continue to foster connection with the passionate people behind their products.
Following its debut at Brixton Village, this month, DELLI is hosting another in-person pop-up. The Truman Brewery will play host to a line-up of creators from the marketplace, providing a physical platform and residency space for guests to discover the latest in London food talent. Supper clubs and parties are due to take place on a number of individual dates, including a live recording of Danny Lomas's podcast Dansplaining, with special foodie guest, Gizzi Erskine. Purchase tickets HERE.