Glastonbury Festival Announces Finalists of the 2023 Emerging Talent Competition
With the winner receiving a £5000 GBP grant from the PRS Foundation.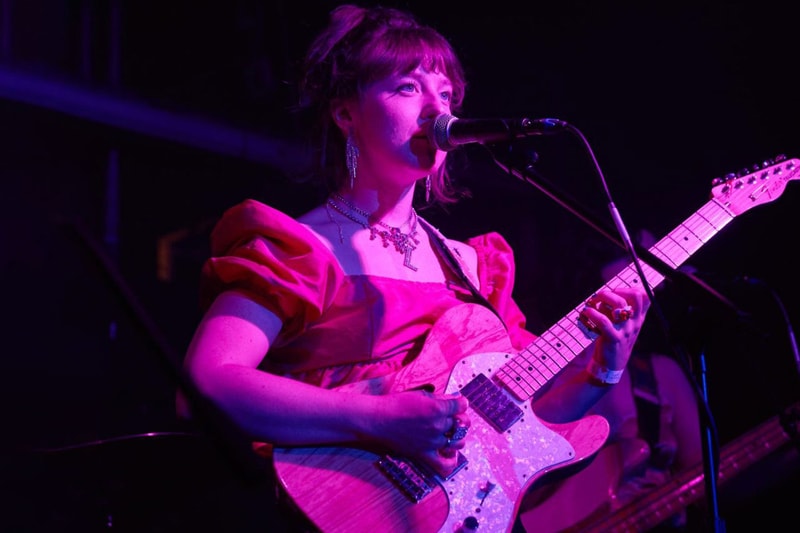 The organizers of Glastonbury Festival have announced the finalists of the event's Emerging Talent Competition for 2023.
Whoever wins the competition will perform on the festival's main stages throughout the event this summer, which runs from June 21 to June 25. Additionally, there are also talent development prizes up for grabs for the winner, as well as for the two runners-up, with the courses being provided by the PRS Foundation.
Cordelia Gartside, EVA, FFSYTHO?!, Naomi Kimpenu, N'famady Kouyaté, The Love Buzz, Prima Queen, and VLURE. are the contenders for this year's prize, while Ezra Williams — aka FKA Smoothboi Ezra — has also made it after missing last year's final due to illness. 
The nine acts were selected by Glastonbury-hired judges alongside 90 artists and the panel was brought together by 30 of the UK's leading online music writers. The winner of the award will receive a £5000 GBP development prize from the PRS Foundation and this will allow the winning musicians to enhance their songwriting and performing. The two runners-up will also be awarded a prize of £2500 GBP. 
Previous winners of the competition have come in the form of Declan McKenna, Flohio, and R.A.E and commenting on the competition, Glastonbury Festival organizer Eavis, said: "It's about capturing them at the very earliest stage of their careers, right at the start," as per NME Magazine.