Supreme Rumored to Open Store in Seoul's Gangnam District
Expected to arrive this summer.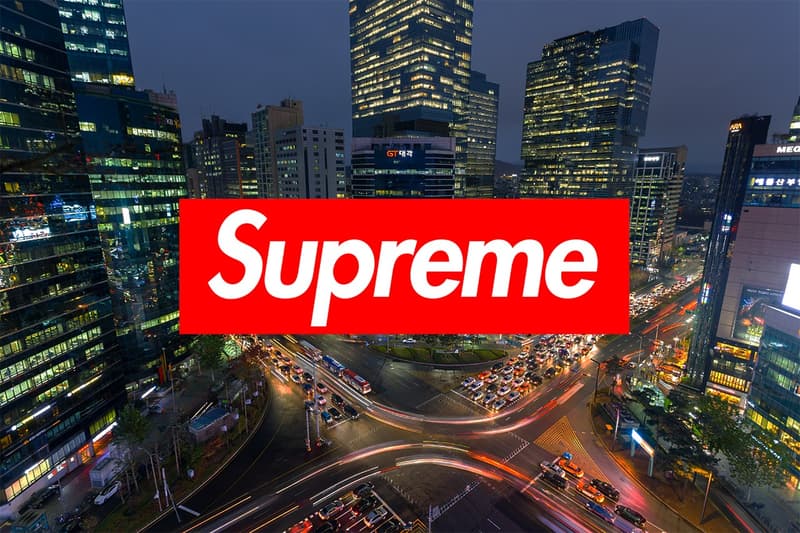 Following initial news back in September, new rumors are now noting that a location and opening date have been finalized for Supreme's expansion into South Korea. Late last year, Supreme's parent company, VF Corporation, sought to register trademark rights for the imprint in the country through the Korean Intellectual Property Office.
The application has been delayed with similar trademark holders in Korea filing an objection, but Supreme seems to be confident in finding a resolution. It is interesting to note, Supreme tried to register its trademark rights in 2013 and 2018 to enter the South Korean market, but both were revoked.
If Supreme receives its trademark rights in South Korea, the New York skateboard brand is expected to open a new location in Seoul's Gangnam district this summer.
The store would be handled by the Korean division of VF Corporation and would be Supreme's 15th flagship location. Believed to be part of an expansion into Asia, South Korea stands as Supreme's seventh global market after Italy, Germany, France, United Kingdom, Japan, and the United States.
In case you missed it, Evisen Skateboards shares its eclectic outlook for SS23.