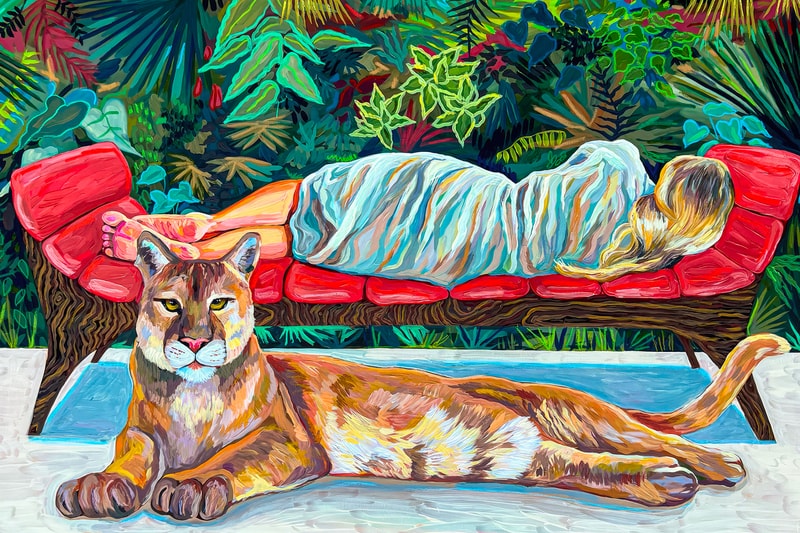 1 of 4
2 of 4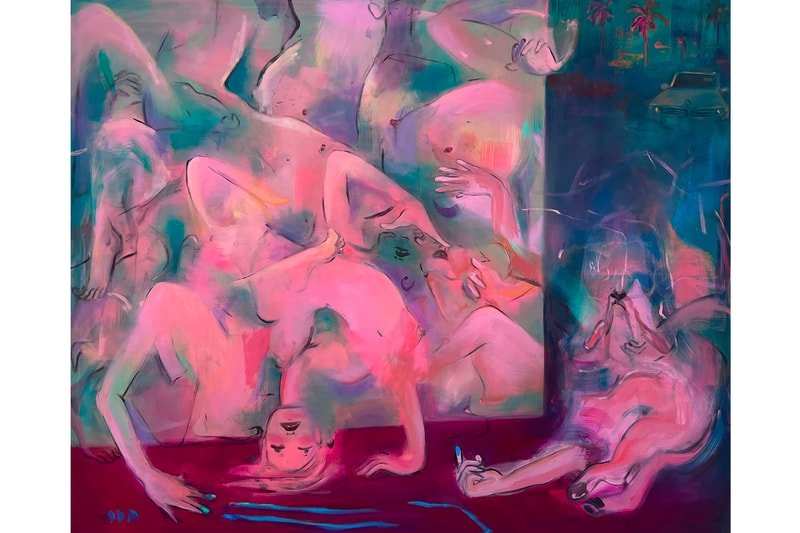 3 of 4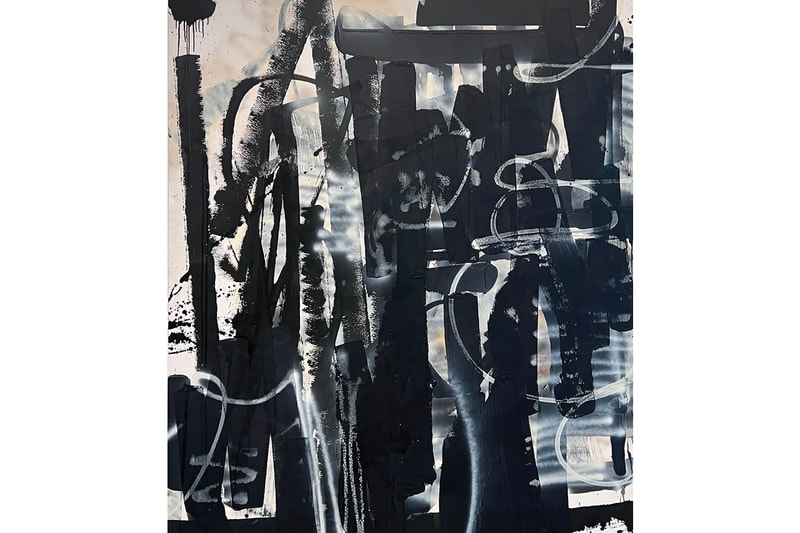 4 of 4
Over the Influence Explores Interruption as a Tool for Abstraction in New Group Show
On view in Los Angeles until March 12.
---
Los Angeles is gearing up for a busy week with Frieze, Felix and the many events orbiting the fairs. Amongst the exhibitions to check out, Over the Influence is showcasing a new group show from artists Lauren Wy, Zes, Brittany Fanning and Jean Nagai.
Nestled in the Arts District of DTLA, Excuse the Interruption explores how each artist uses different formal elements of interruption as a vehicle for abstraction. For Lauren Wy, this translates into the fusing of the femme, the animal and landscape as subject matter to cast viewers into a surreal necropolis, where their impulses are both aroused and denied. Somewhat similar in her approach to color and composition, Brittany Fanning juxtaposes symbols of calm with chaos – such as various depictions of alligators in a tranquil setting — which in part is a reflection of her childhood growing up in Florida.
Jean Nagai and Zes take a far more abstract approach. While the former creates vibrant color-fields that mimic the natural world, the latter artist reflects the raw intensity of the streets through his erratic mixed-media brushstrokes.
Excuse the Interruption will be on view at Over the Influence in LA until March 12.
For more on art, LACMA retraces when art and computers first began to intersect.
Over the Influence
833 E 3rd St
Los Angeles, CA 90013