NASA Awards Blue Origin Contract To Provide Rocket for Mars Mission
The New Glenn rocket is set to blast off in late 2024.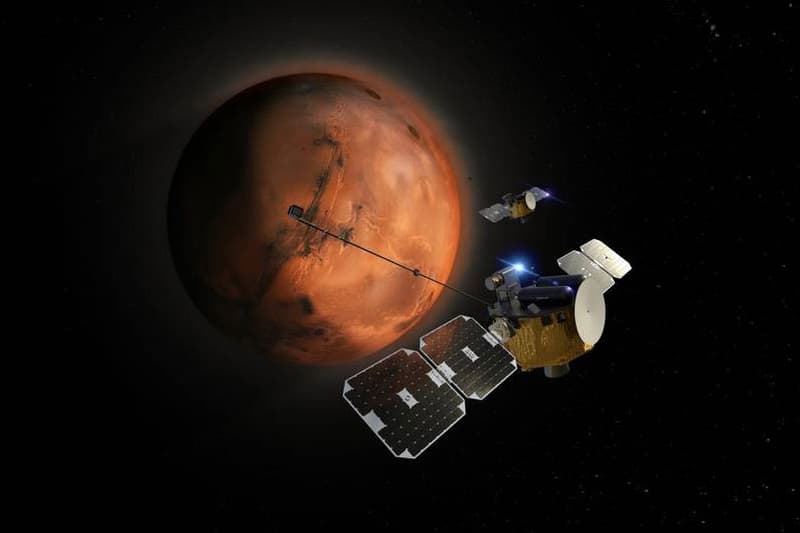 NASA has selected Blue Origin to provide the rocket for its upcoming mission to Mars. Set for late 2024, the mission will investigate the magnetic field around the red planet.
For Blue Origin's first-ever interplanetary contract with NASA, the company will bring to the table its New Glenn rocket. Named after astronaut John Glenn, the rocket is capable of carrying both people and cargo loads and is designed for up to 25 orbital missions.
The New Glenn will blast off in conjunction with NASA's own Escape and Plasma Acceleration and Dynamics Explorer (ESCAPADEs), a pair of twin spacecraft that each weigh less than 199 lb (90 kg).
After leaving Earth's orbit, it will take the ESCAPADEs about 11 months to reach Mars, after which they'll take a few more months to adjust their orbit to the best position to measure Mars' magnetosphere.
Each spacecraft will come equipped with a magnetometer to measure the magnetic field, an electrostatic analyzer to measure ions and electrons and a Langmuir probe to measure plasma density.
NASA says that by studying the magnetosphere, scientists will get a better understanding of space weather on Mars, granting them the necessary information to best protect future astronauts and satellites it sends into orbit.
In other tech news, Bang & Olufsen has released limited edition lime green EX earbuds.