A New European Super League Proposal Has Been Announced That Could Feature up to 80 Teams
Sports governing body, A22, has officially challenged UEFA and FIFA's right to block the formation of the competition.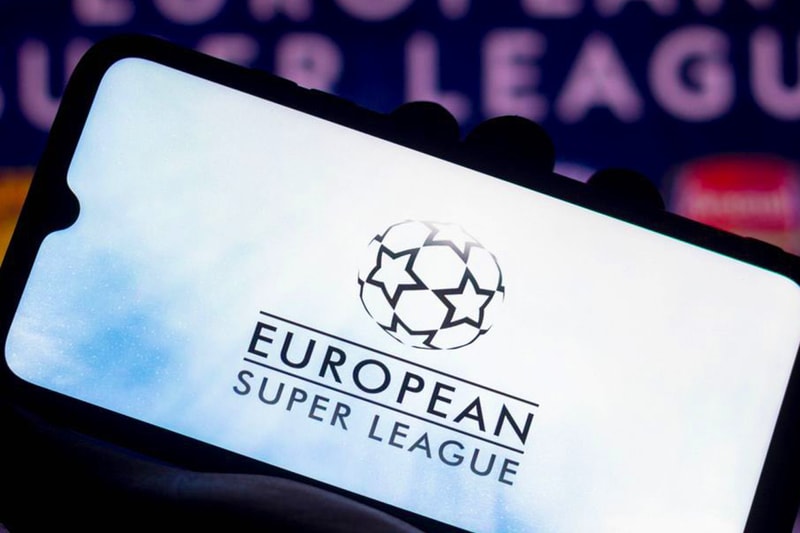 The organizers behind the European Super League have announced a revamped format for the controversial tournament — and it would see 60 to 80 teams going head-to-head in a new "multi-divisional competition."
A22, the governing body behind the competition, has stated that the new leagues would be based on sporting performance with no permanent members, while teams would also be guaranteed a minimum of 14 matches per season.
The new governing body was recently formed to sponsor and assist with the creation of the Super League and it has consulted nearly 50 European clubs since last October, developing 10 principles based on its said meetings. As per The Guardian, A22's chief executive, Bernd Reichart, said: "The foundations of European football are in danger of collapsing. It's time for a change. It is the clubs that bear the entrepreneurial risk in football.
"But when important decisions are at stake, they are too often forced to sit idly by on the sidelines as the sporting and financial foundations crumble around them. Our talks have also made it clear that clubs often find it impossible to speak out publicly against a system that uses the threat of sanctions to thwart the opposition."
With this in mind, A22 has officially challenged UEFA and FIFA's right to block the formation of the Super League and sanction the competing clubs in the courts. Additionally, it has also argued with the governing bodies, accusing them of abusing their dominant position under EU competition law.
Reichart has continued to say that the Super League would be an "open competition" with qualification granted to those through their performances at a national level and all its teams competing in their domestic leagues. These said domestic leagues would remain as the "foundation" of the game, according to Reichart, and he continued to argue that the new Super League would generate new revenues to support the entire pyramid.
Continuing to set out plans for cost control measures, Reichart has said that clubs should only spend a fixed percentage of their annual football-related revenue on player salaries and net transfers. "Club spending must be based solely on the funds generated and not on competitively distorting capital injections," he said.
This fresh news of a new European Super League came following the first initiative to get the competition going in April 2021, and it featured 12 founding members; Arsenal, Chelsea, Liverpool, Manchester City, Manchester United, Tottenham, AC Milan, Inter Milan, Juventus, Atletico Madrid, Barcelona, and Real Madrid – who would permanently take part in the competition.
The original plans quickly collapsed after the six Premier League clubs pulled out following fierce criticism from supporters, pundits, and the media. However, Juventus, Barcelona, and Real Madrid remain committed to the concept.
In other sports news, LeBron James has broken the all-time NBA scoring record.