J Hus Could Be Releasing His Very Own Movie
The East London musician told Instagram his new side-project will be coming next year.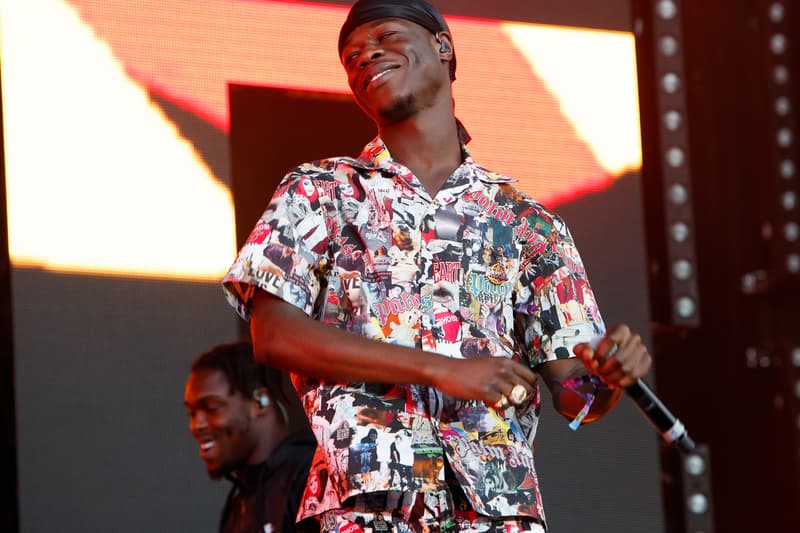 Following the release of his last critically-acclaimed album Big Conspiracy in 2022, along with a recent announcement that his third studio album is expected to drop this year, East London rapper J Hus has now teased that his very own movie could be coming in 2023.
Over recent years, fans have become used to turbulence and hiatuses throughout the career of J Hus. For example, his last album came as a random surprise with no press run or promotion — yet it still landed at number one in the UK charts.
However, like many creatives of Hus' caliber, he has his fingers in many different pies; he already runs his own clothing line, The Ugliest, and now it appears that the musician and designer could soon enter the world of script writing and movie directing.
Taking to Instagram last night, the 26-year-old said: "I wrote a mad movie script. I'm gonna spend another year putting it together. Watch the way I take over with this one."
There has been no news about what the movie is based on, or who it could feature, however, the UK is almost certainly ready and waiting for what's to come from the Hustla Baby.
In other news, Dr. Dre's solo album has been re-released on streaming platforms.