Drake Ties With Michael Jackson for Most Billboard Hot 100 No. 1s With "First Person Shooter" Featuring J. Cole
The cut also gives Cole his first No. 1.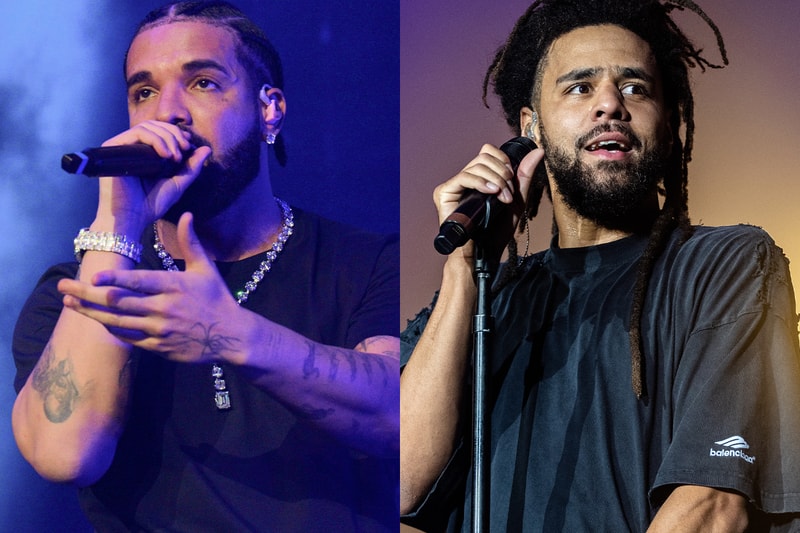 Drake has officially tied with Michael Jackson's record for the most Billboard Hot 100 No. 1s as his J. Cole-assisted cut "First Person Shooter" debuts on top of this week's chart.
The For All the Dogs track drew 42.2 million streams and 4.3 million radio airplay audience impressions and sold 4,000 downloads in its first week. "First Person Shooter" gives The Boy his 13th No. 1 effort, making him and the late Jackson the two artists with the fourth-most Hot 100 No. 1s in history. The two are succeeded by Rihanna with 14, Mariah Carey with 19 and The Beatles with 20.
Meanwhile, "First Person Shooter" becomes Cole's first Hot 100 No. 1. He previously hit No. 2 twice with Lil Durk's "All My Life" and 21 Savage and Morray's "my.life."
In addition to debuting at No. 1, the track opened at no. 1 on the Streaming Songs chart and No. 7 on Digital Song Sales, and pushes Drake past BTS for the most No. 1s in the '20s. Seven of this week's top 10 also belongs to For All the Dogs with "IDGAF" at No. 2, "Virginia Beach" at No. 3, "Calling for You" at No. 5, "Slime You Out" at No. 6, "Daylight" at No. 8 and "Fear of Heights" at No. 10.
In related news, Drake's For All the Dogs debuted at No. 1 on the Billboard 200.