The UK's Most Streamed Songs of 2022 Only Featured British Artists
For the first time in British chart history.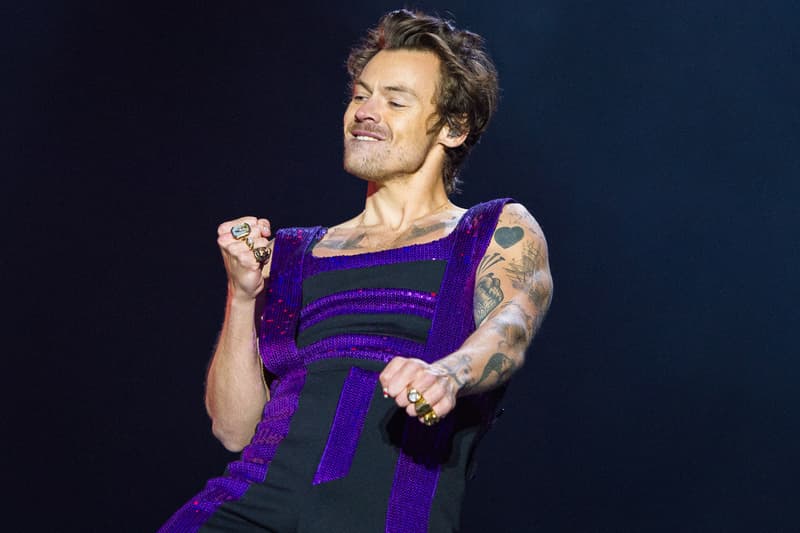 For the first time since year-end charts were introduced over 50 years ago, British artists made up the entirety of the year's most-listened-to songs in the UK.
Topping the biggest songs of 2022 in the UK was Harry Styles — who Hypebeast also labeled for releasing the best UK album of the year — with his hit single "As It Was." Unsurprisingly, Ed Sheeran has two songs on the list, while newcomers such as London-based Cat Burns and Scottish dance duo LF System were also included in the top 10.
Furthermore, British music also proved that old is gold, with Kate Bush's 1985-released single "Running Up That Hill" placing sixth following the single's feature in the latest series of popular Netflix drama, Stranger Things. The remainder of the top 10 was taken up by Fireboy DML and Ed Sheeran, Glass Animals, Lost Frequencies, Calum Scott, and Newcastle-born musician, Sam Fender.
With this being said, the only singles released in 2022 came in the form of Harry Styles' "As It Was" and LF System's "Afraid to Feel." The rest of the singles were released in 2021 and 2020, outlining the snowball effect of the current streaming industry, and arguably suggesting that the music industry isn't as saturated as once thought.
The 10 most streamed albums of 2022 were also dominated by old releases and greatest hits compilations. Once again, only Harry Styles' Harry's House – which stands at No. 1 — and Taylor Swift's Midnights were released in 2022. The rest of the list was dominated by Ed Sheeran's =, Olivia Rodrigo's Sour, and the Weeknd and Little Mix's respective greatest hit collections that were released in 2021. Older compilations from Eminem, Elton John, Fleetwood Mac, and ABBA, took up the rest of the list.
Most Streamed Singles 

1. Harry Styles – "As It Was"
2. Ed Sheeran – "Bad Habits"
3. Fireboy DML & Ed Sheeran – "Peru"
4. Cat Burns – "Go"
5. Ed Sheeran – "Shivers"
6. Kate Bush – "Running Up That Hill"
7. Glass Animals – "Heat Waves"
8. Lost Frequencies and Calum Scott – "Where Are You Now"
9. LF System – "Afraid to Feel"
10. Sam Fender – "Seventeen Going Under"

Most Streamed Albums

1. Harry Styles – Harry's House
2. Ed Sheeran – =
3. Taylor Swift – Midnights
4. The Weeknd – The Highlights
5. Olivia Rodrigo – Sour
6. Eminem – Curtain Call: The Hits
7. Elton John – Diamonds
8. Fleetwood Mac – 50 Years – Don't Stop
9. Little Mix – Between Us
10. Abba – Gold – Greatest Hits