Bruce Lee Joins the Action in 'PUBG MOBILE'
Kicking off the "Martial Showdown" event.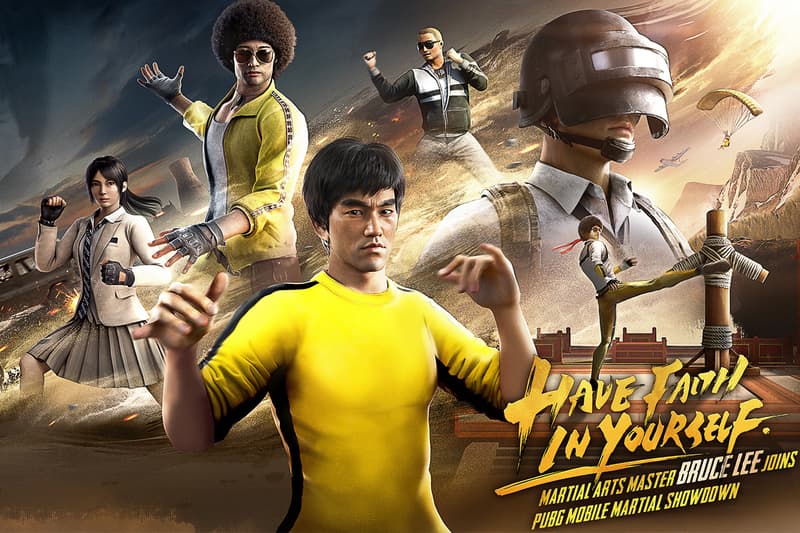 After welcoming the likes of Squid Game's Jung Ho Yeon and Lionel Messi, PUBG MOBILE now announces the arrival of martial arts legend Bruce Lee. The new Martial Showdown festival activation comes as part of the version 2.4 update and will feature a number of in-game elements and items across multiple maps.
"To this day Bruce Lee is still an inspiration to so many across the world," said Vincent Wang, Head of PUBG MOBILE Publishing, Tencent Games. "As one of the most influential and well-known stars of the 20th century, many of PUBG MOBILE players are huge fans of his. We're incredibly proud to be honoring his legacy, bringing many elements of his signature look and personality to the game. I hope that this partnership will provide an amazing experience for PUBG MOBILE players and Bruce Lee fans alike."
The collaboration promises a new collection of in-game outfits and limited-time items including skins replicating different iconic looks of the martial arts master. Other introductions include a number of vehicle skins, parachutes, Bruce Lee-themed emotes, and more. Finally, a Dreamrealm Apprentice event will run from January 10 until January 26 offering exclusive rewards for following Bruce Lee through a series of trials.
"We could not be more excited to announce our new partnership with PUBG MOBILE, one of the world's most popular mobile games," said Dennis Chang, Managing Partner of The Bruce Lee Family Company. "As global online gaming communities continue to grow at unprecedented levels we are fortunate to have found such a collaborative partner in PUBG MOBILE who has been at the forefront of the phenomenal growth trend of mobile gaming and who has created such an exciting and innovative game that truly resonates with Bruce Lee's fanbase."
PUBG MOBILE's Version 2.4 update is set to launch on January 6. Stay tuned for more details.
Warriors, have a sneak peek at our upcoming update! ?

Download PUBG MOBILE today and stay tuned for the new version:

? https://t.co/FQd5WyavA8#PUBGMOBILE #PUBGMOBILEC4S10 #PUBGMWARRIORTRIAL #Martialshowndown pic.twitter.com/1KDS3OjtLz

— PUBG MOBILE (@PUBGMOBILE) January 2, 2023
Elsewhere in gaming, Polymega's Ultra Module EM05 lets you play classic N64 titles.