Liberal Youth Ministry FW23 Spearheads a Youthful Rebellion
Featuring a collaboration with the Chivas Guadalajara Football Team.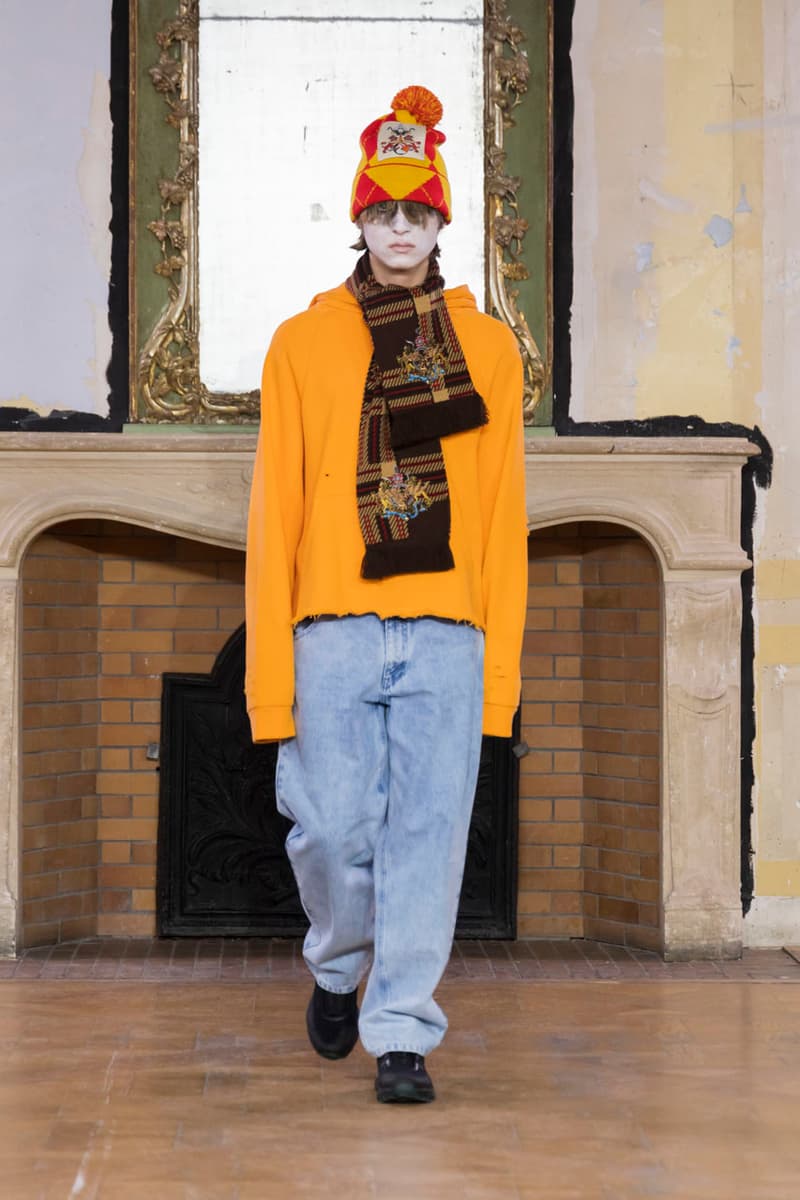 1 of 26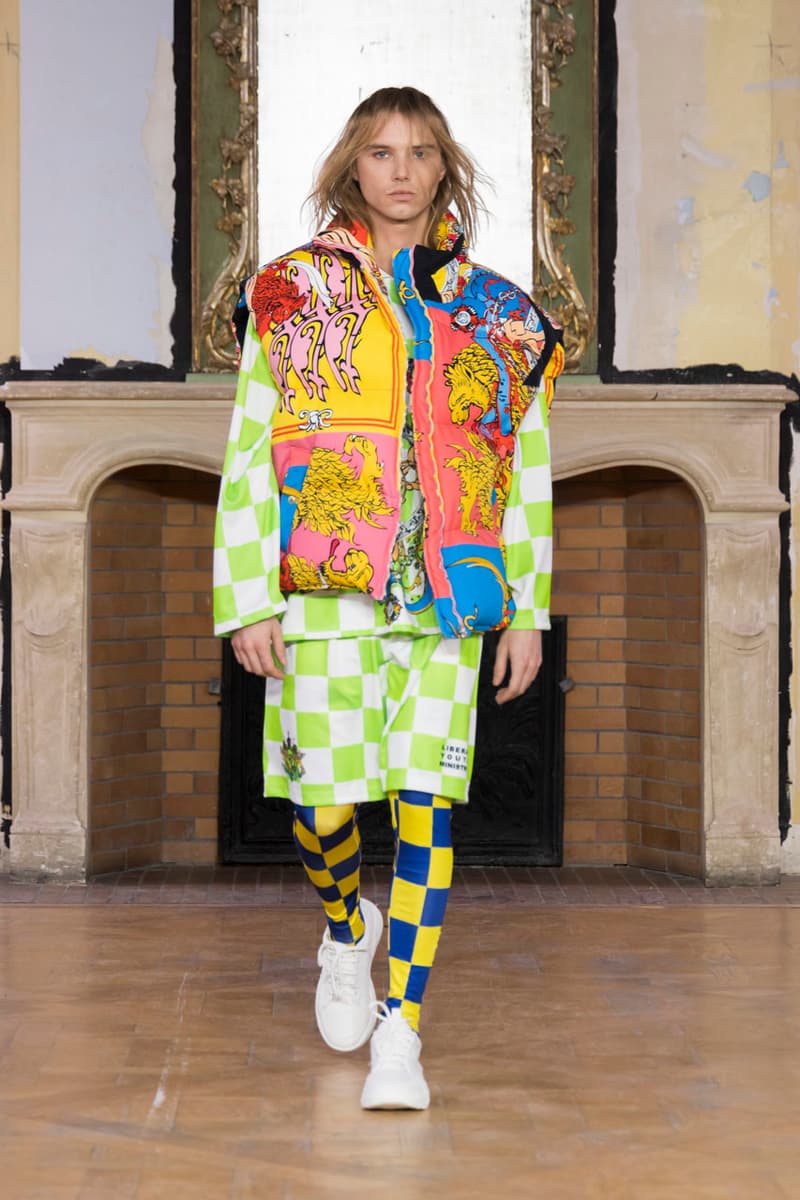 2 of 26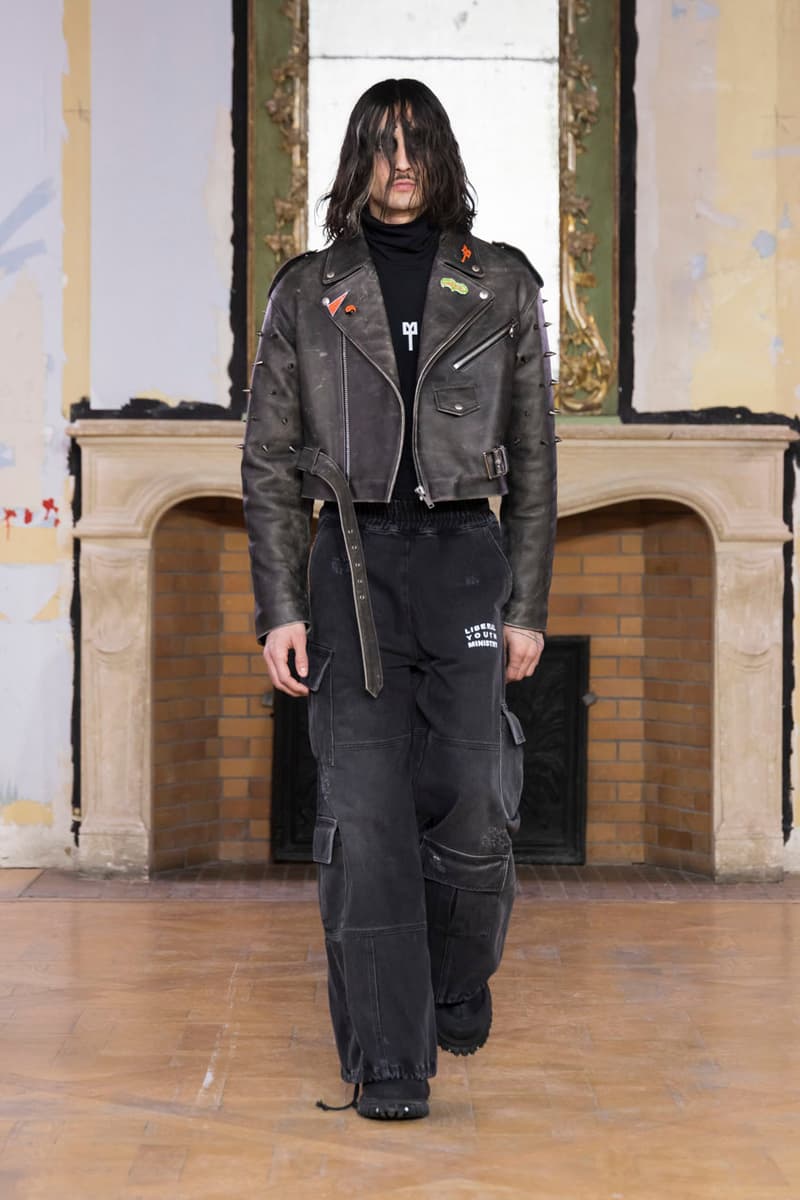 3 of 26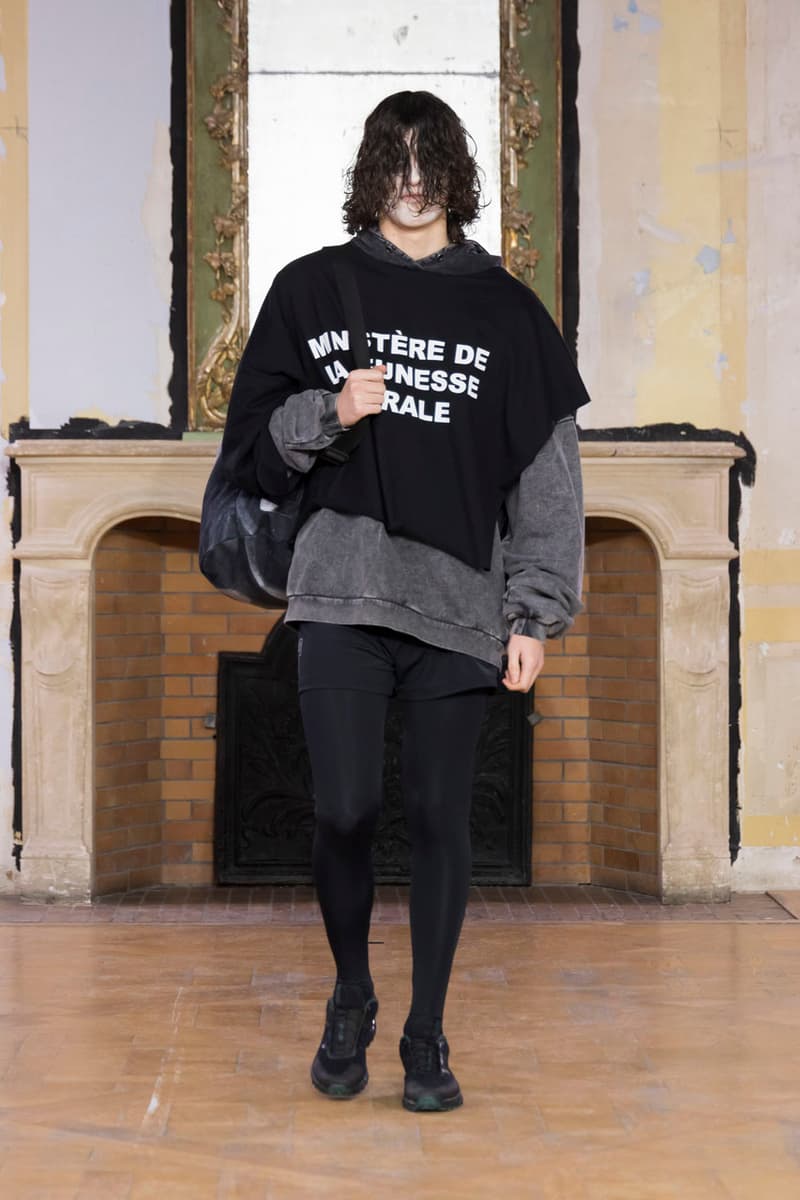 4 of 26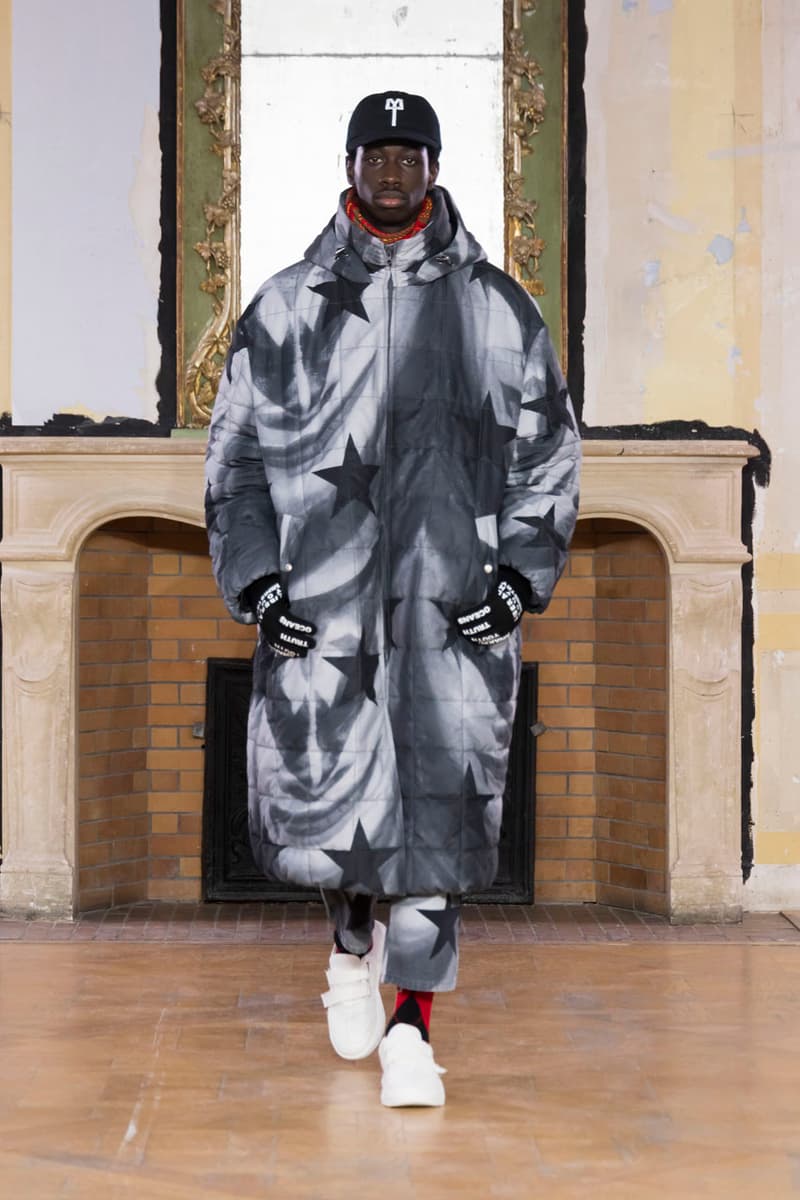 5 of 26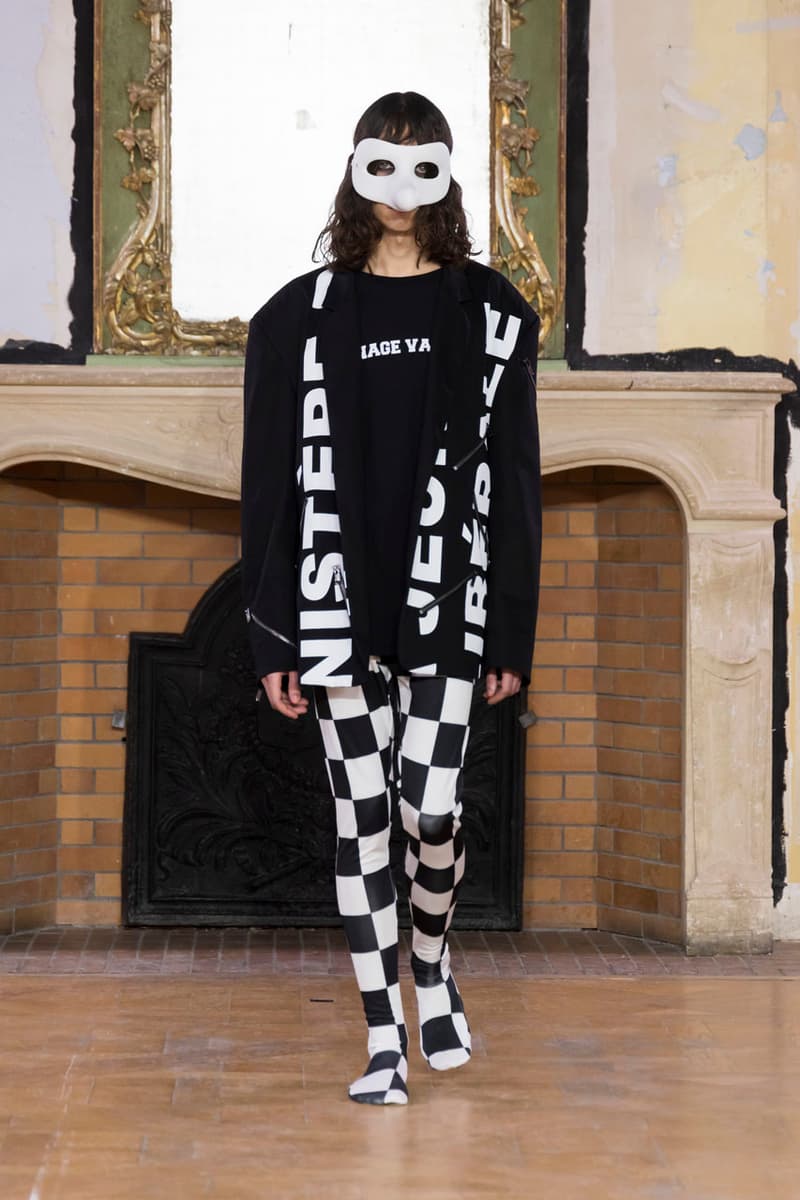 6 of 26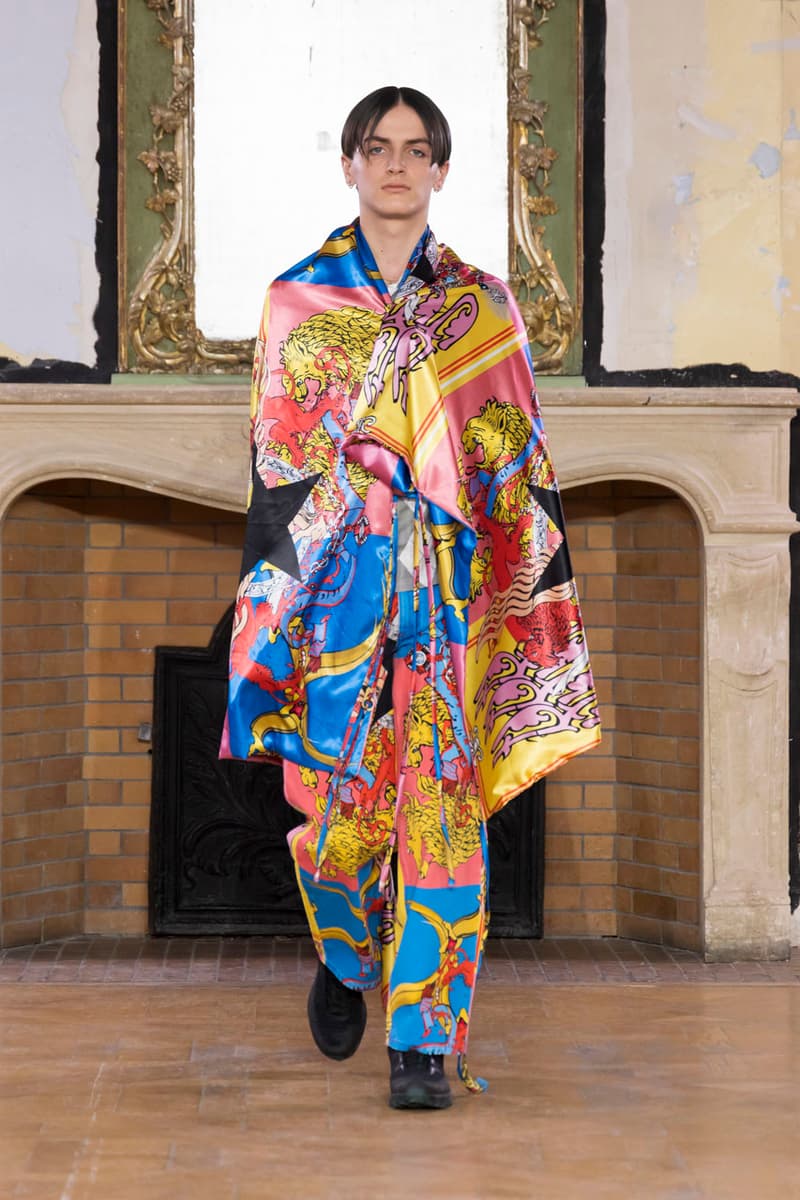 7 of 26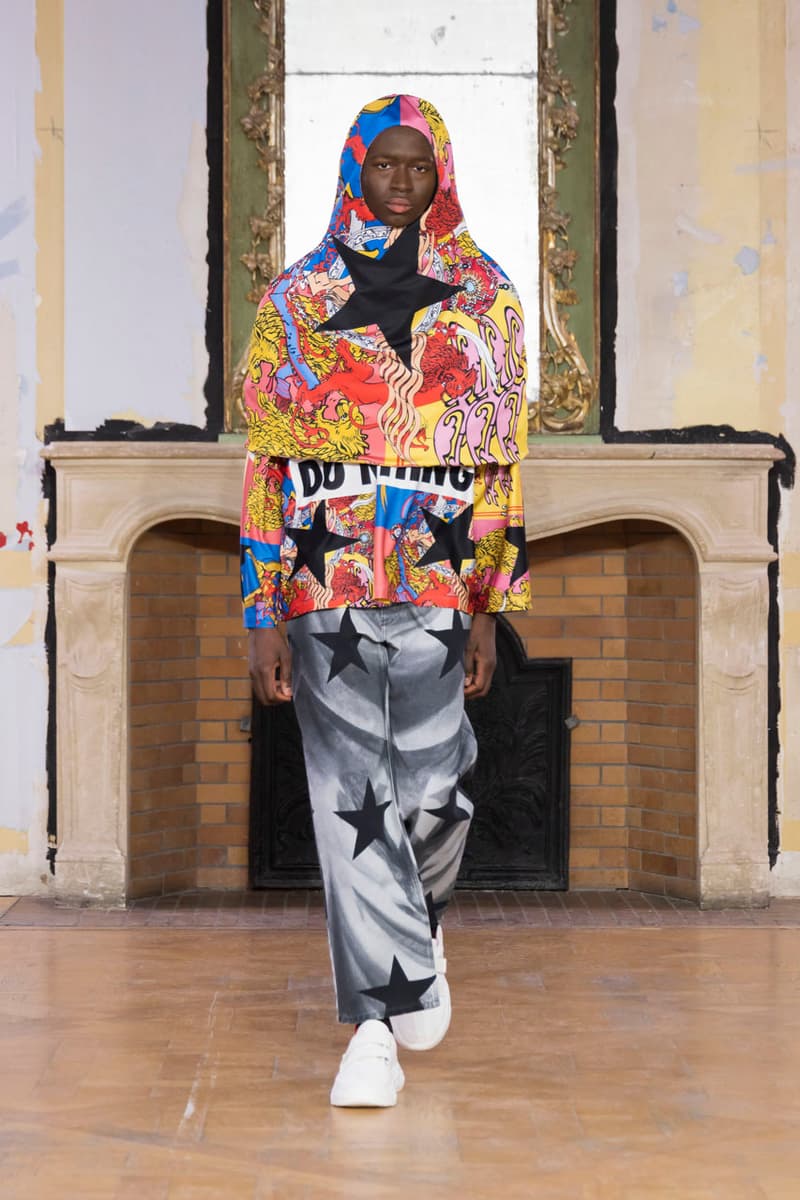 8 of 26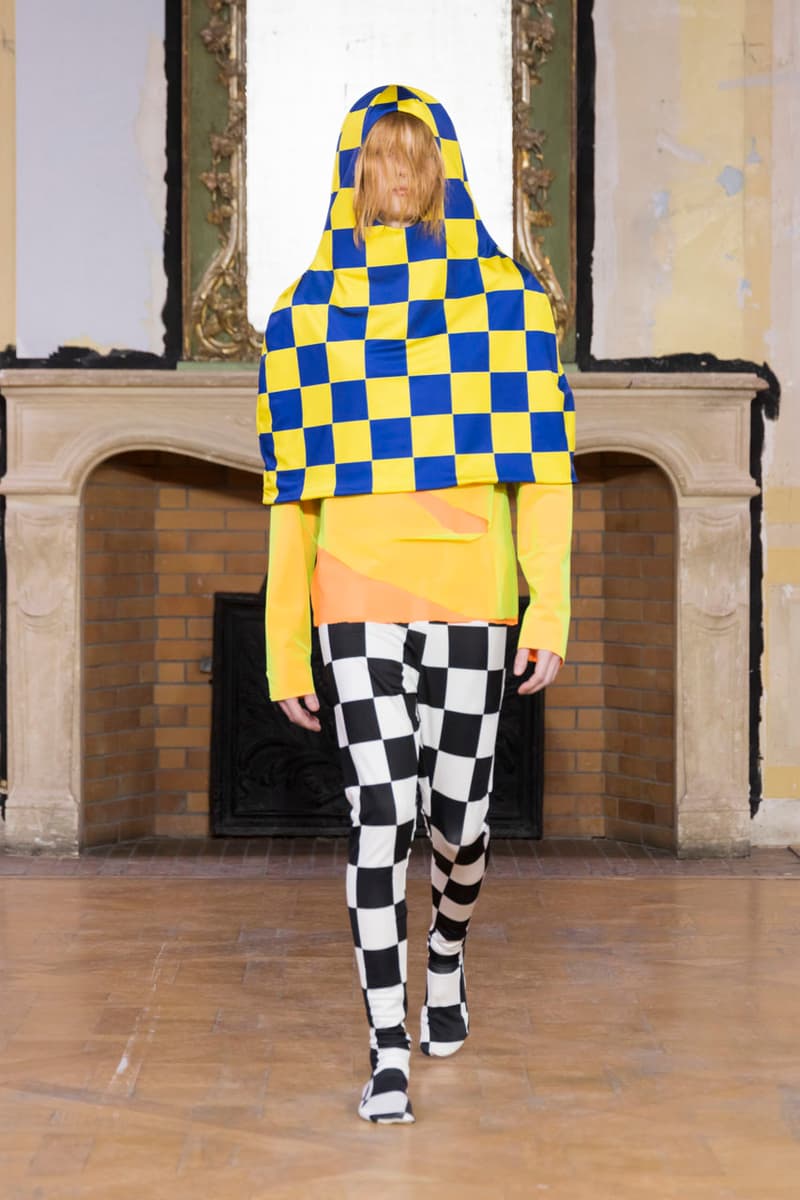 9 of 26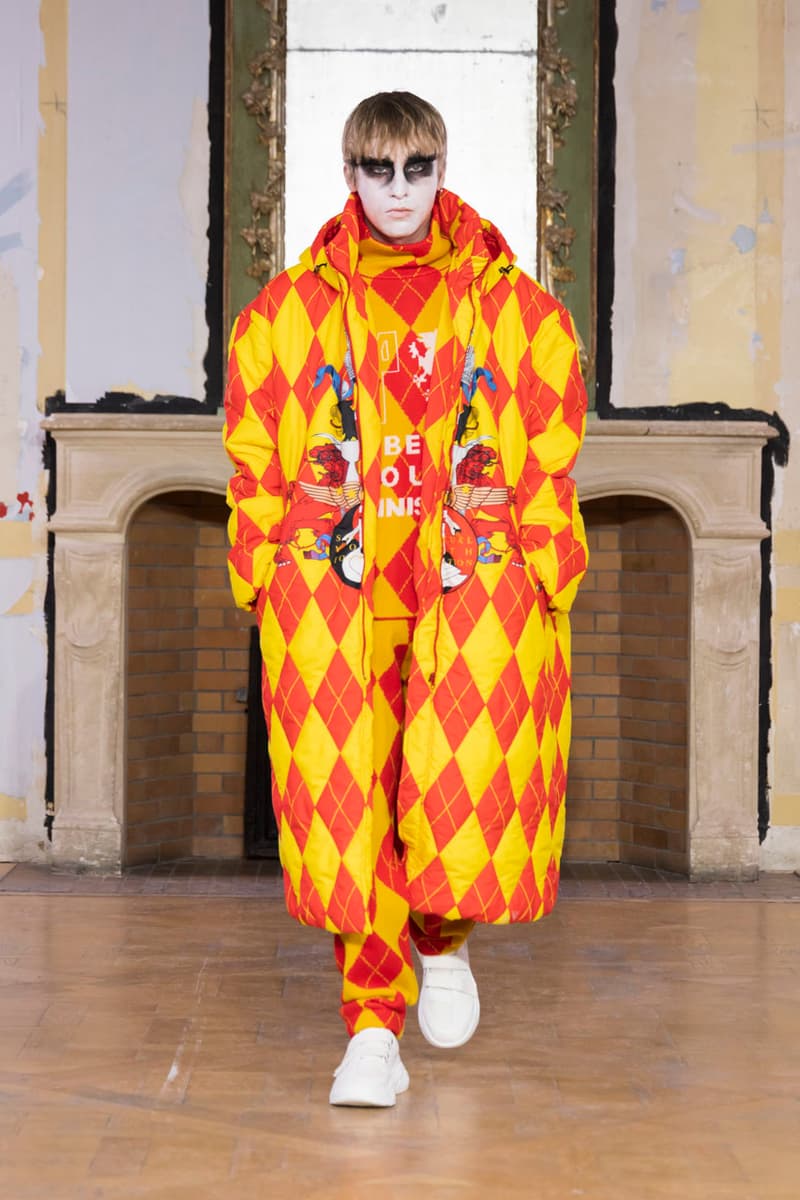 10 of 26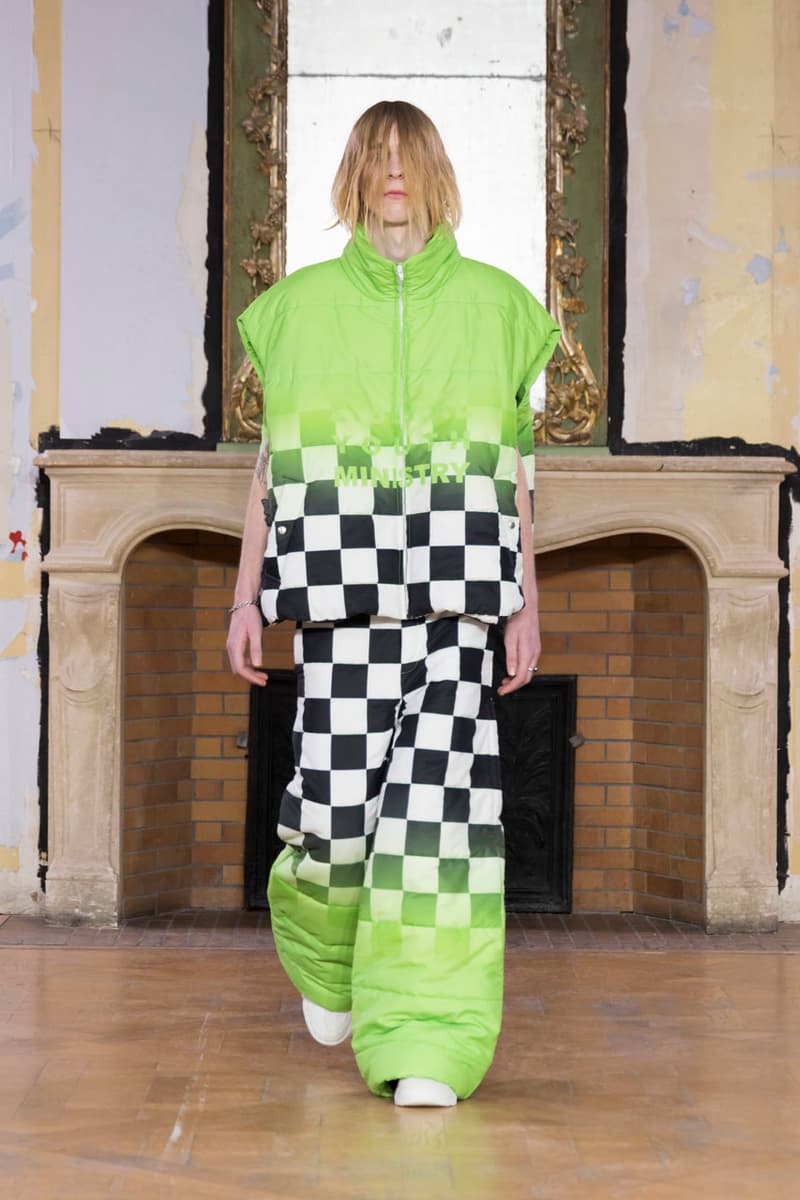 11 of 26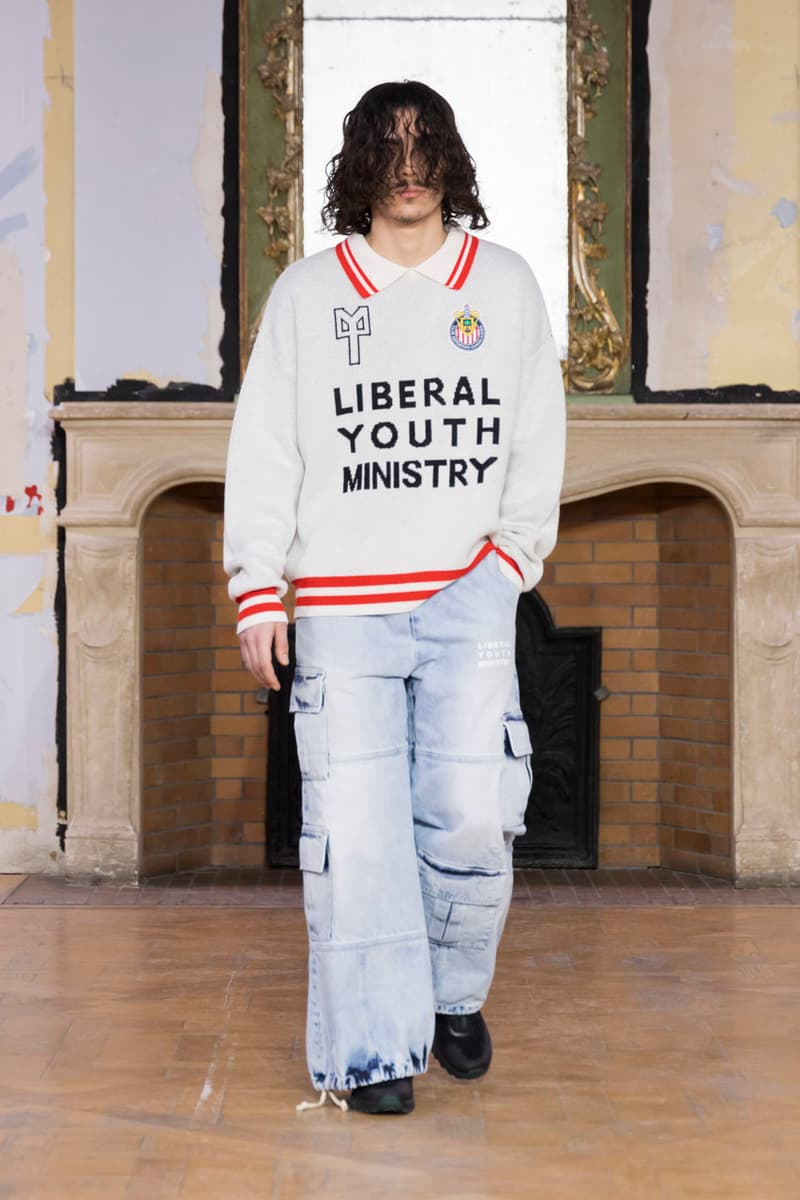 12 of 26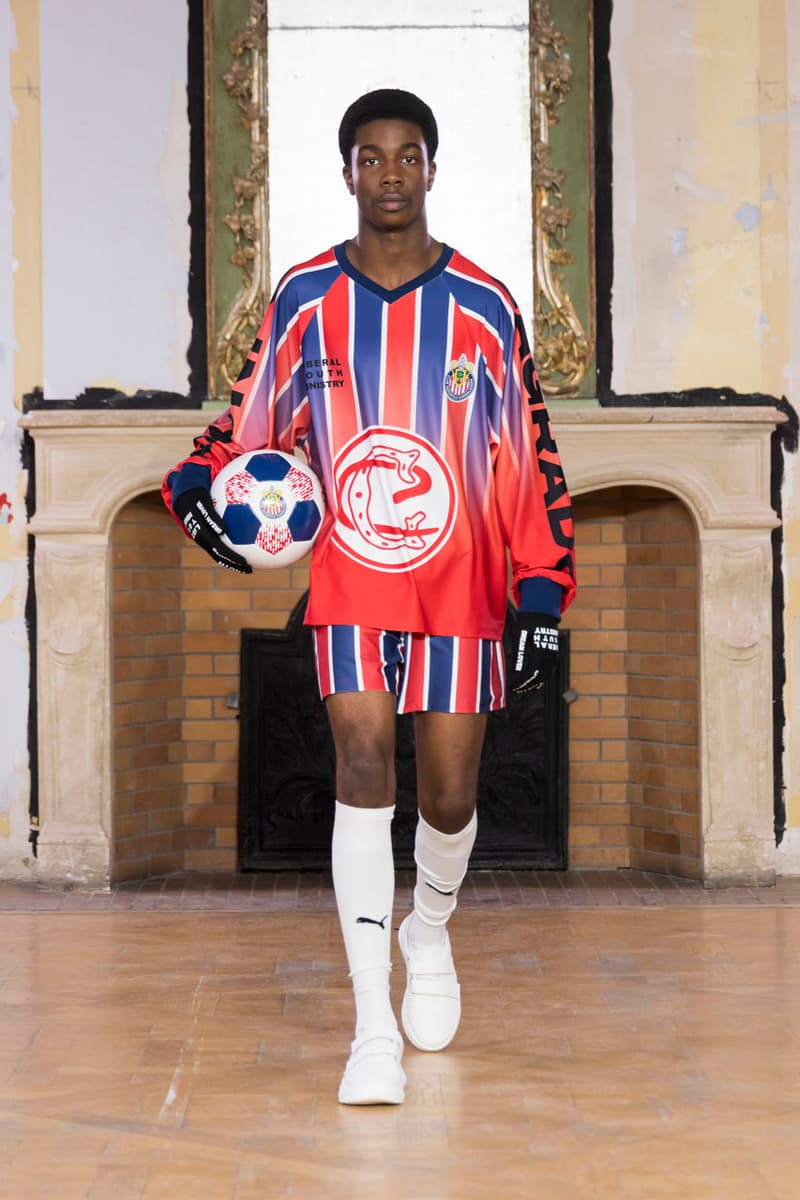 13 of 26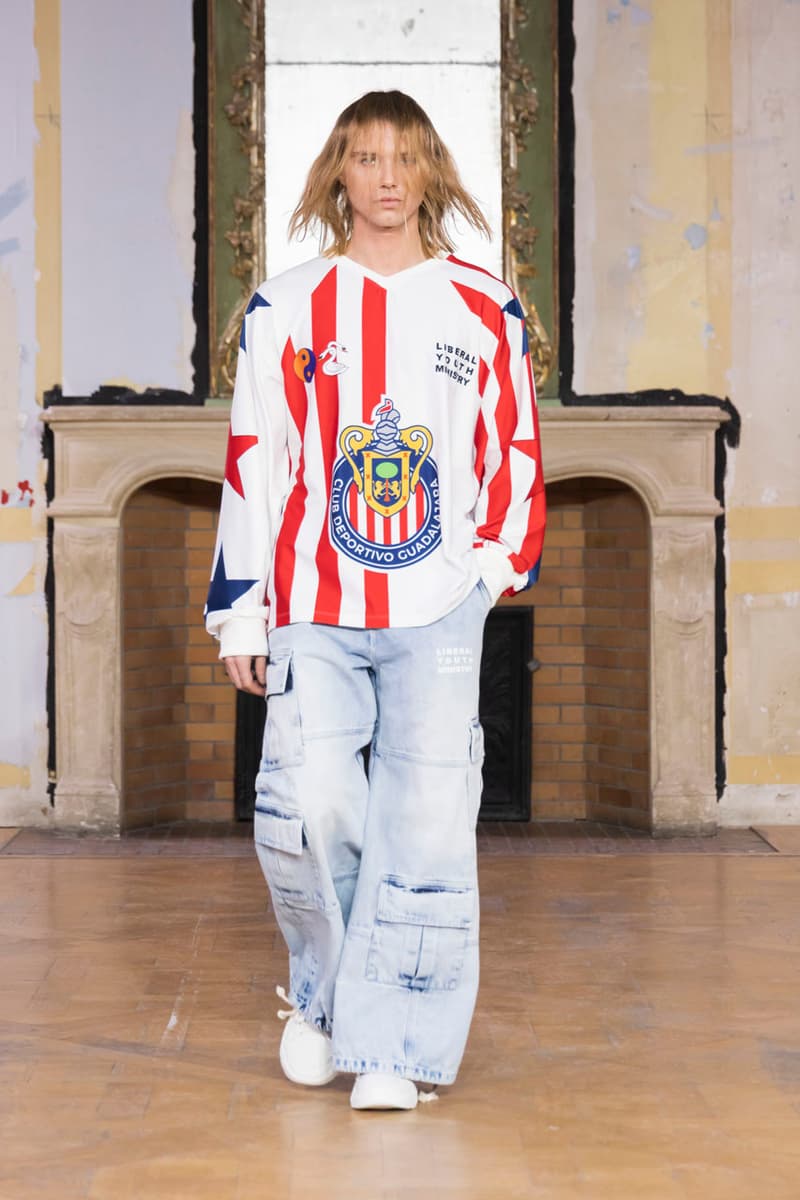 14 of 26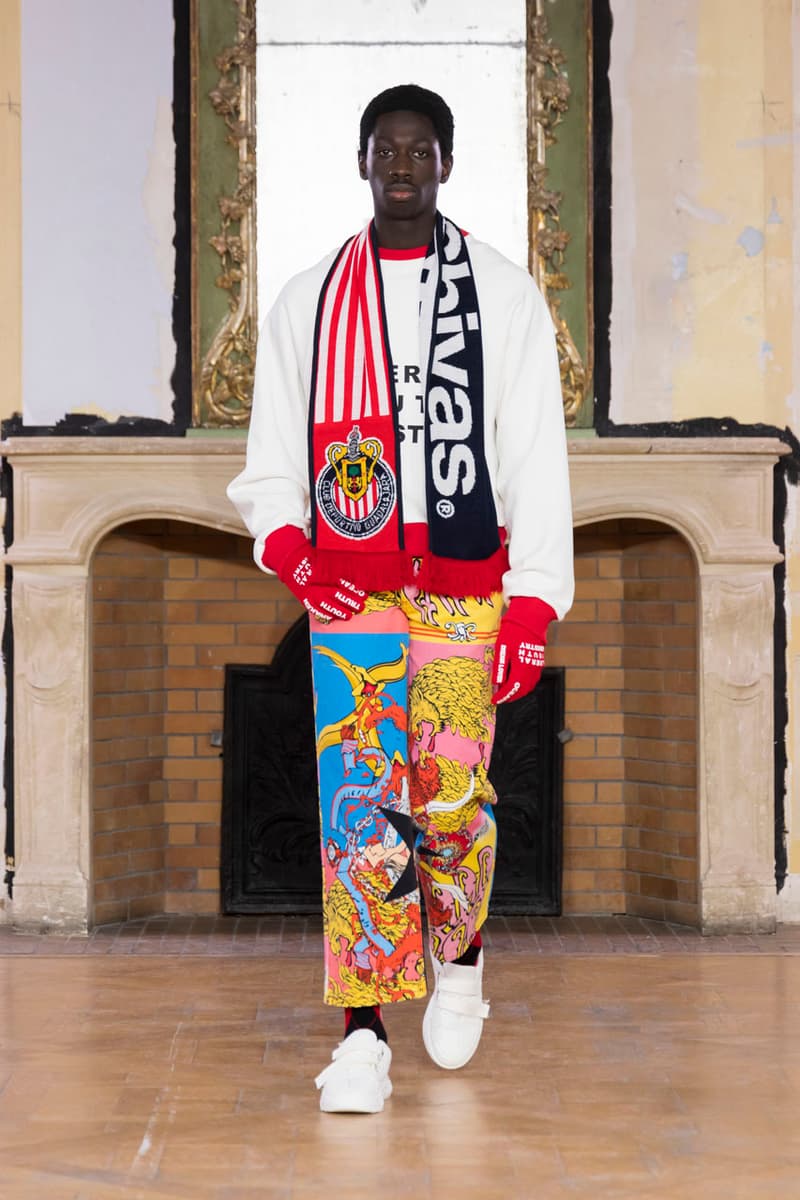 15 of 26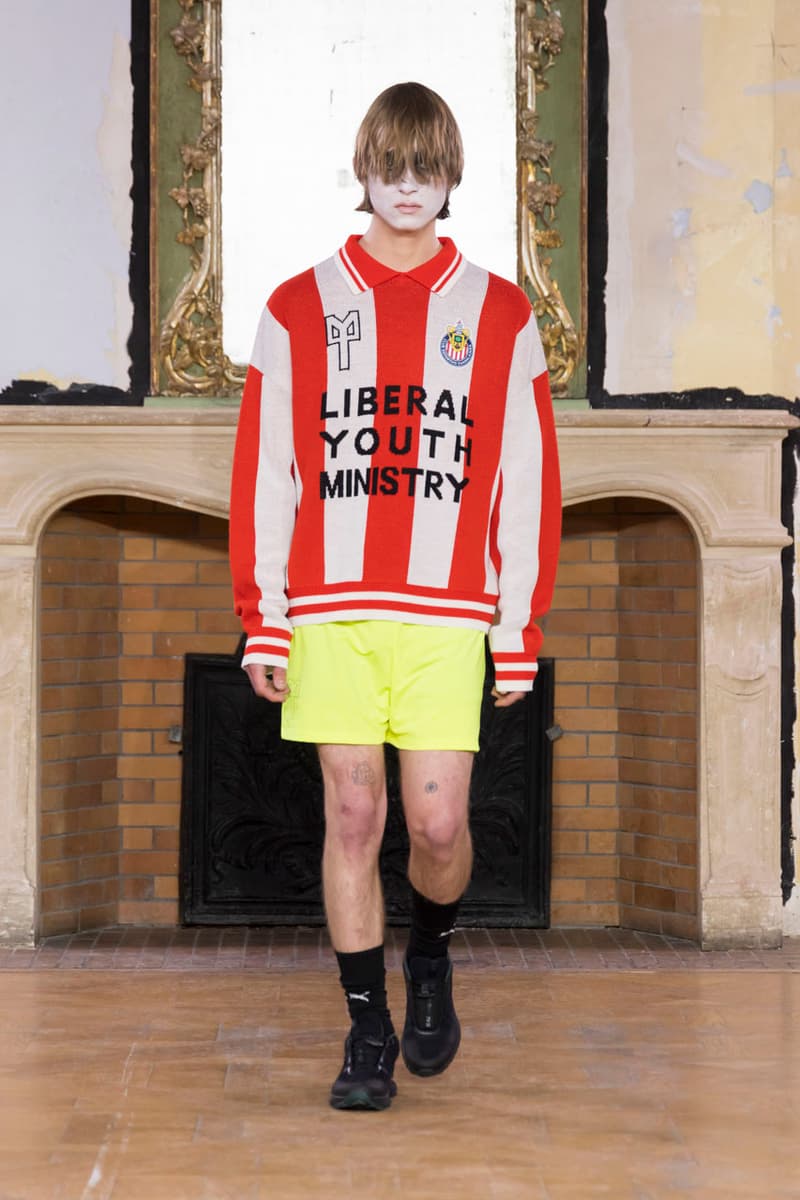 16 of 26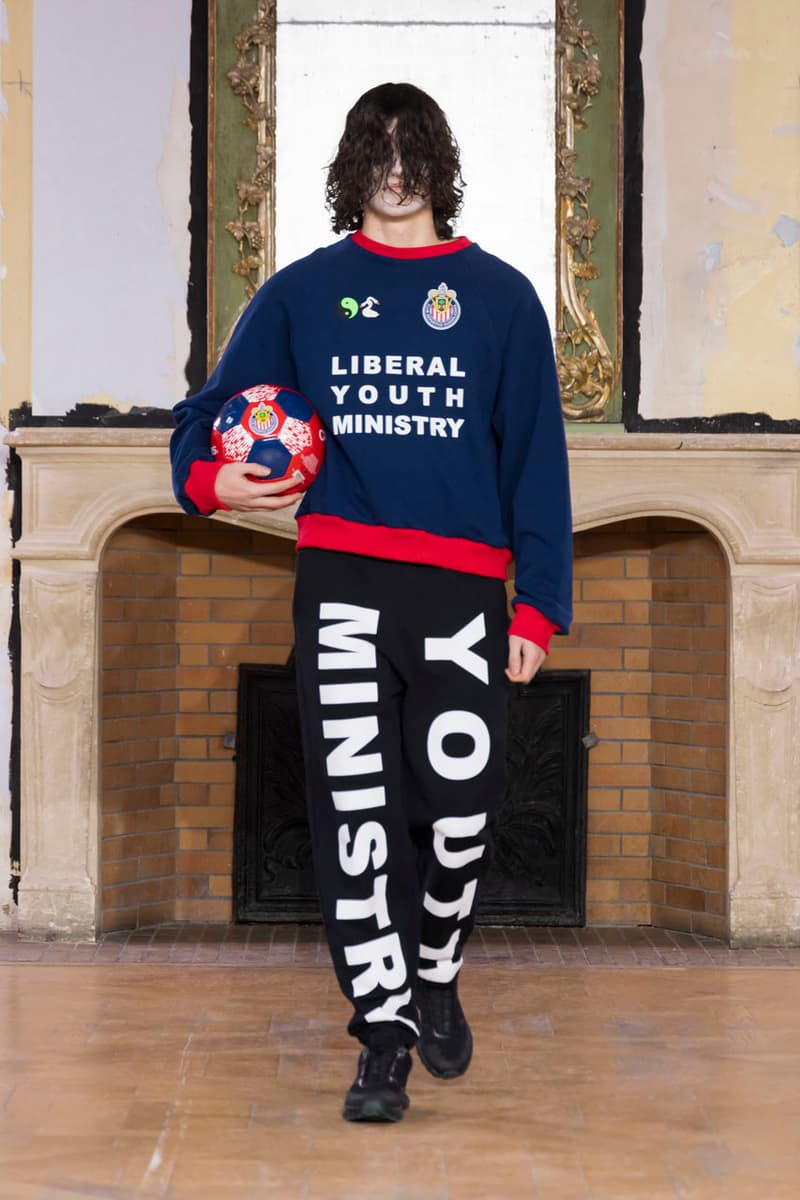 17 of 26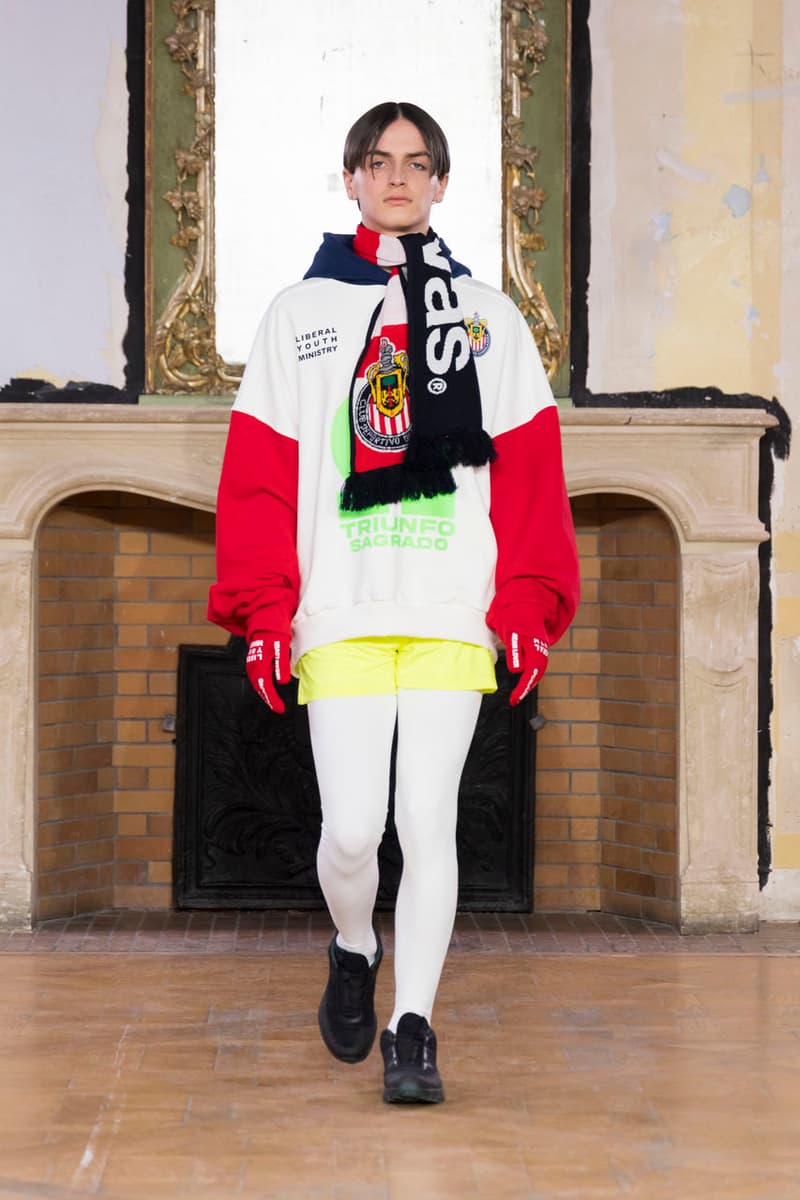 18 of 26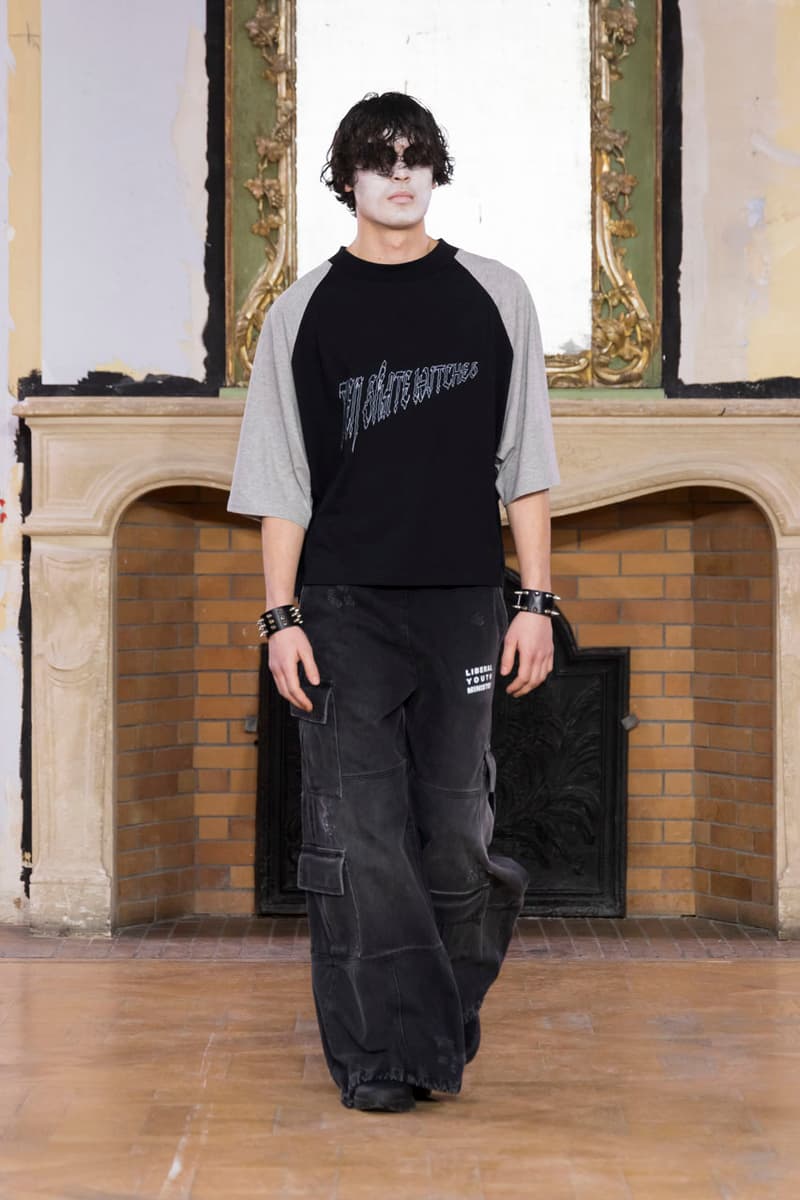 19 of 26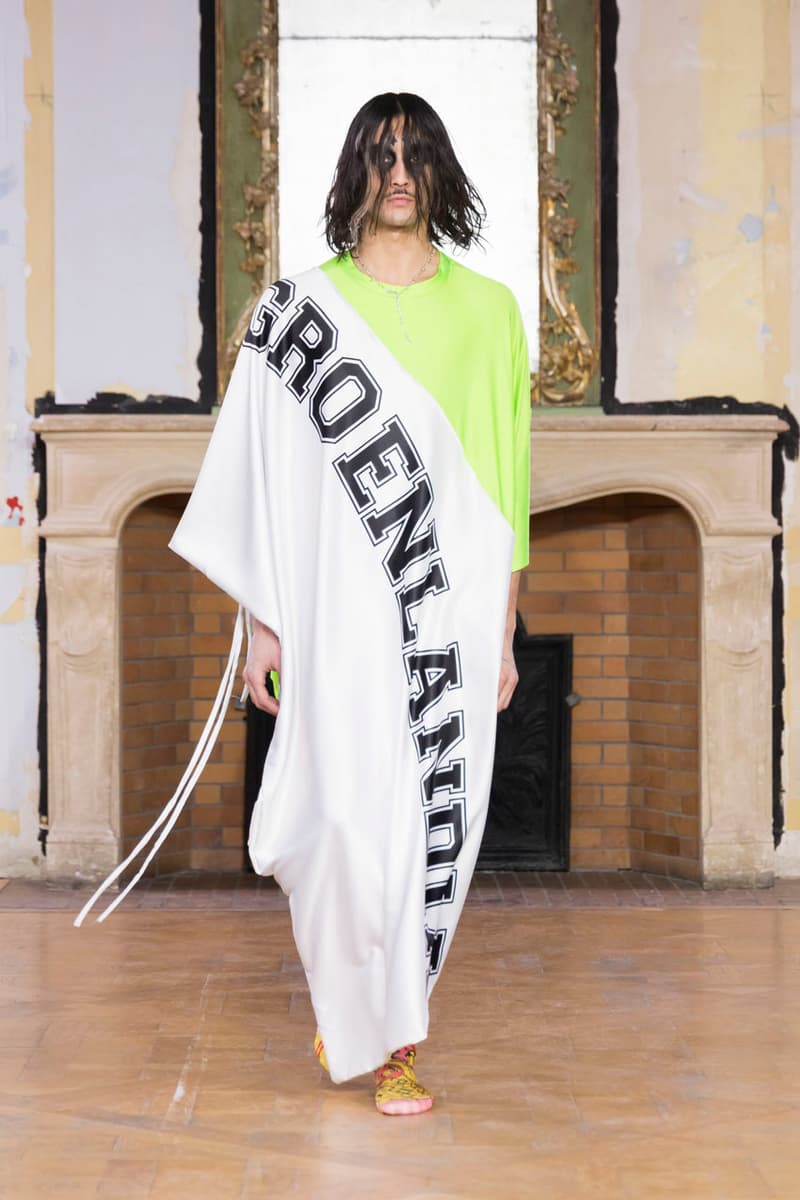 20 of 26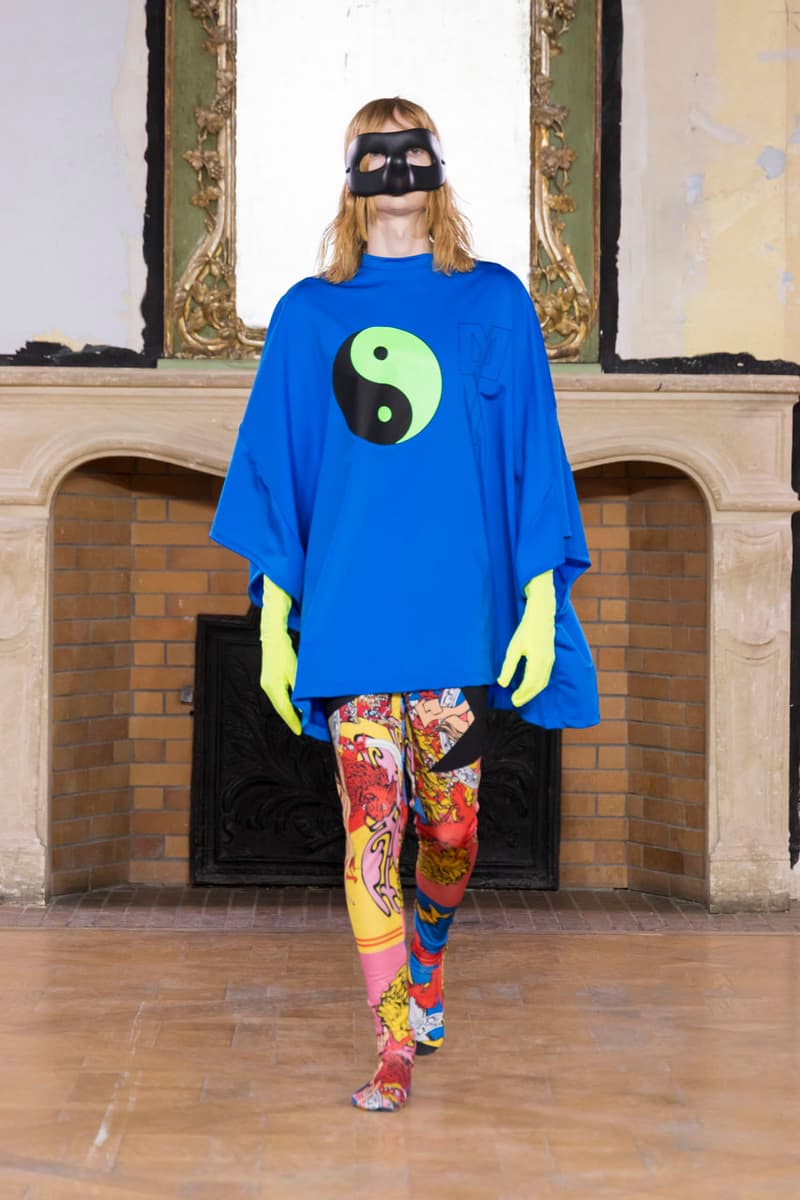 21 of 26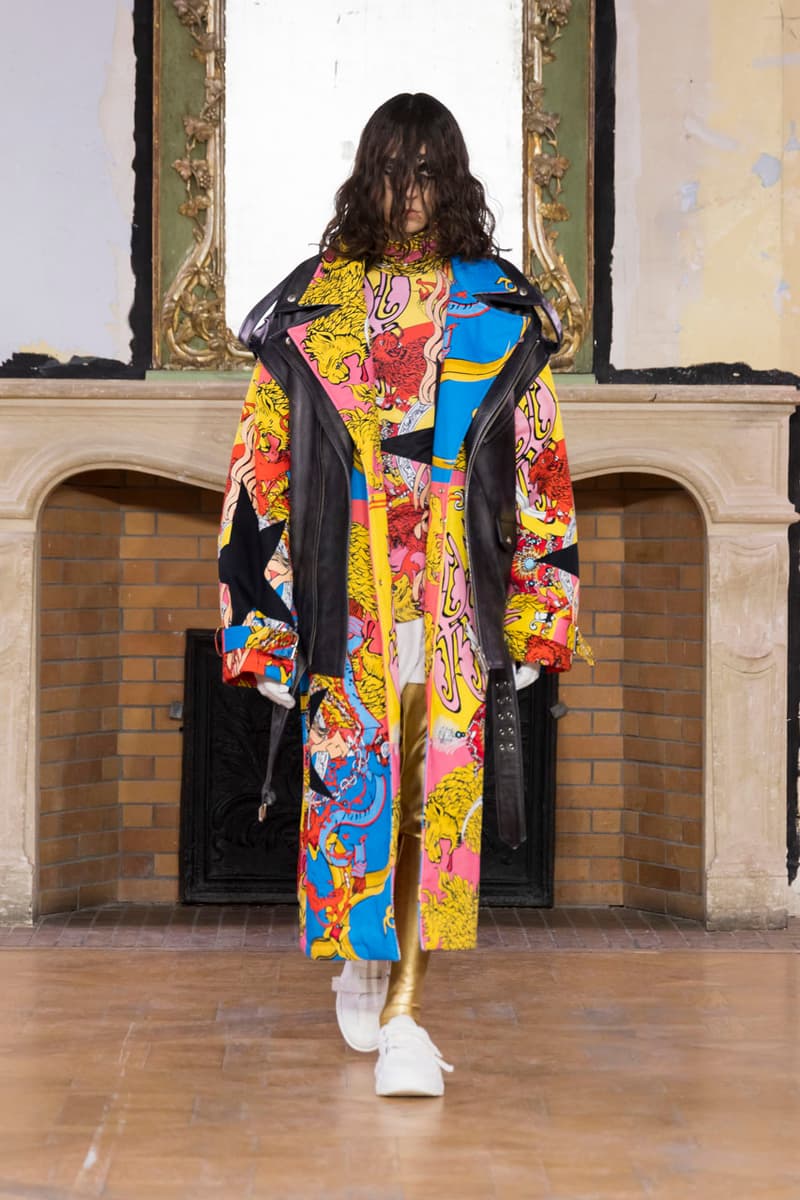 22 of 26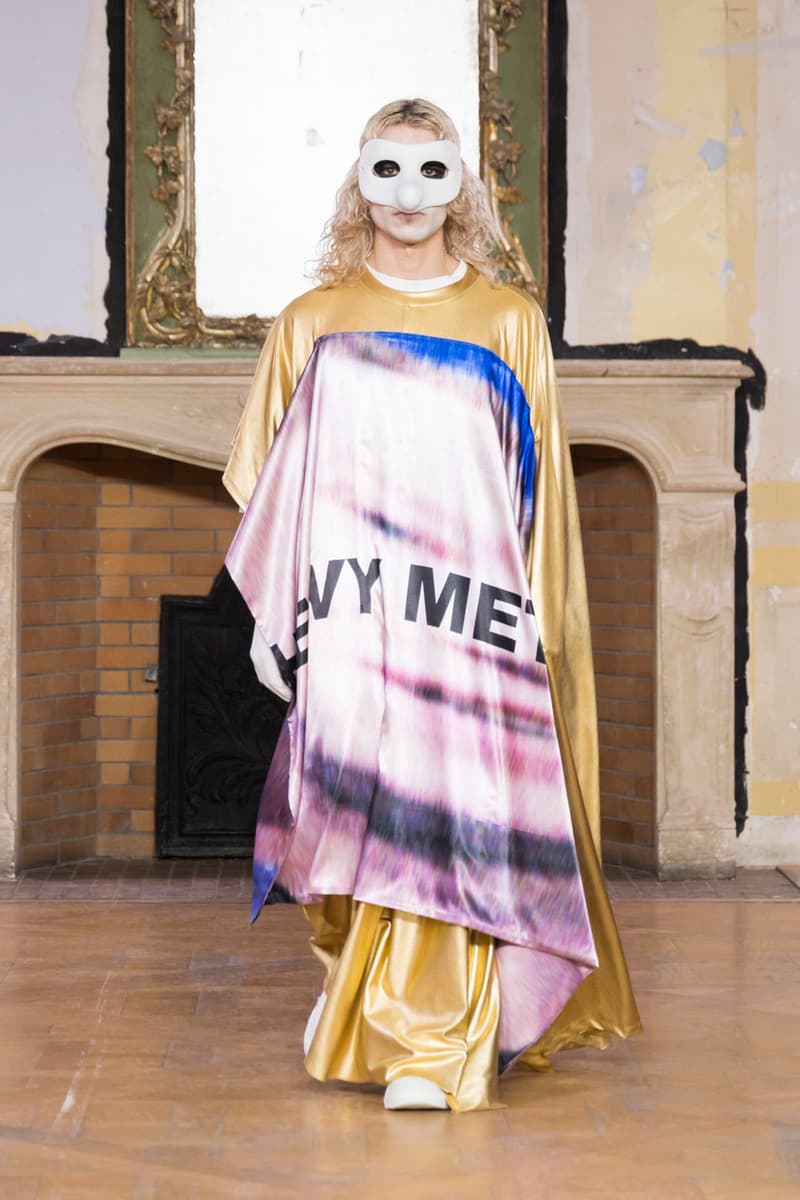 23 of 26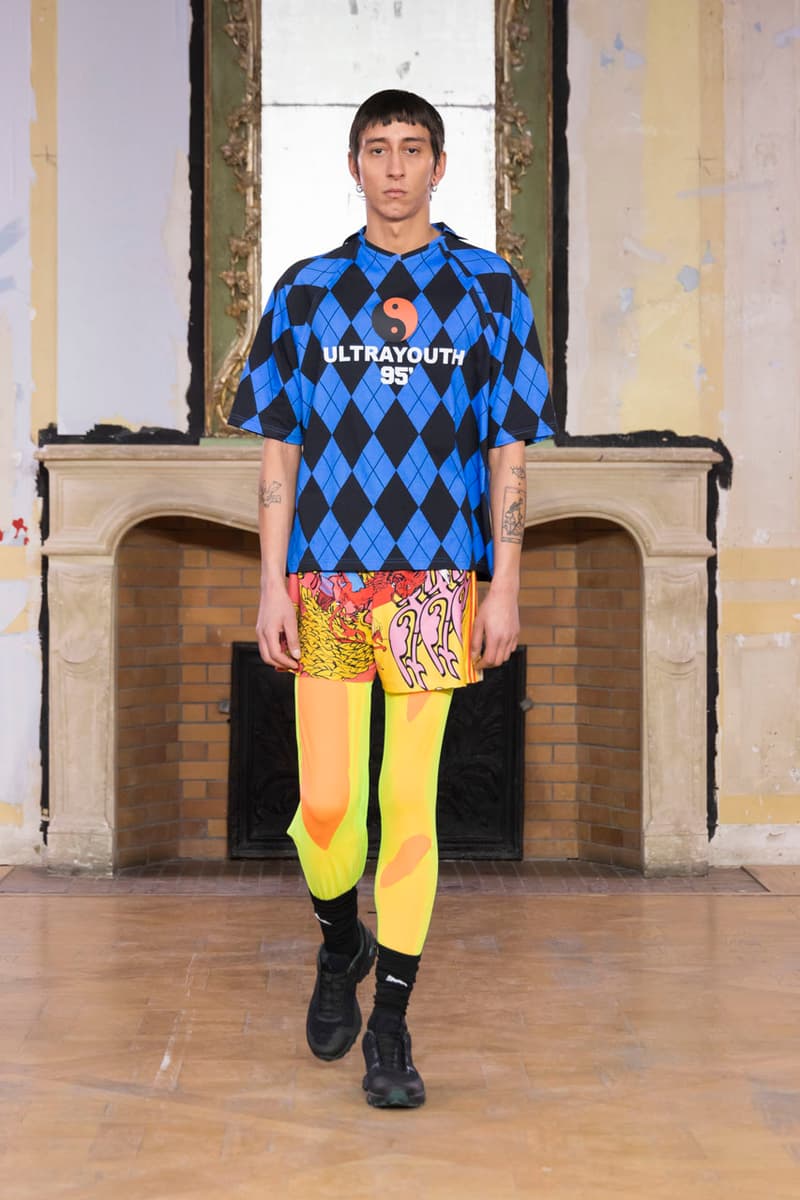 24 of 26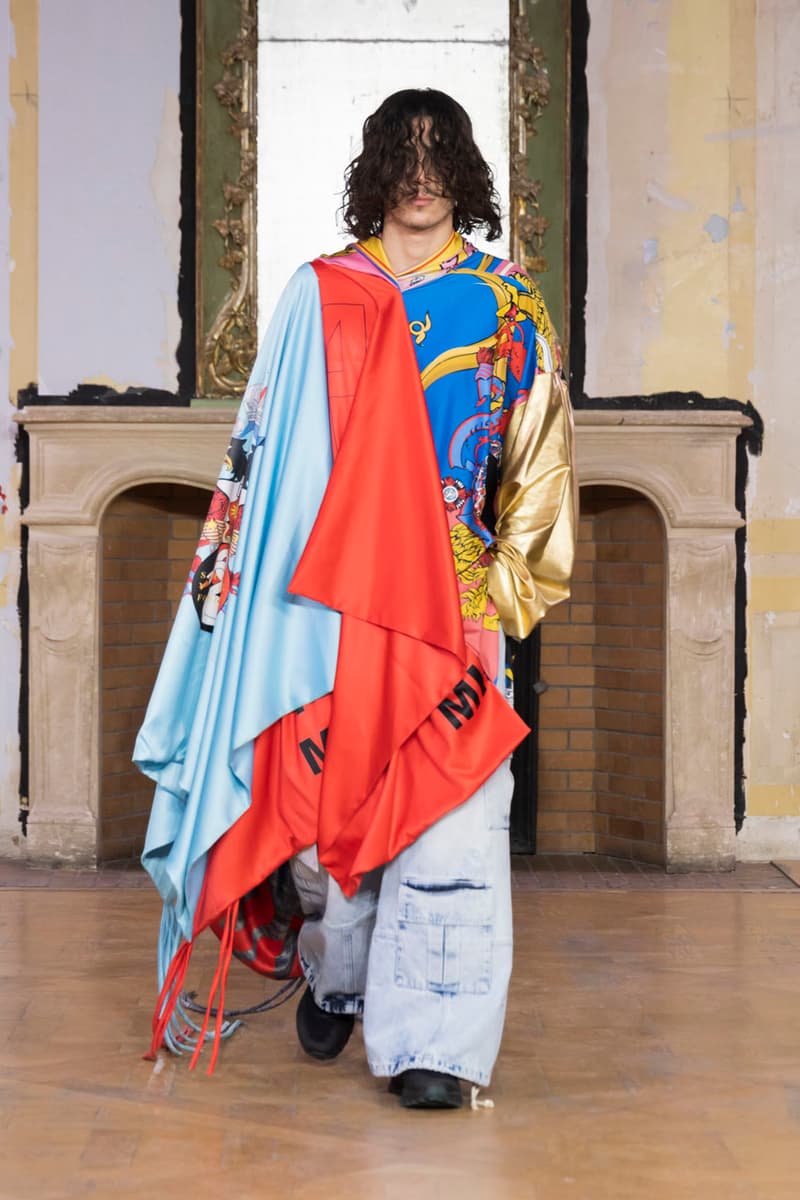 25 of 26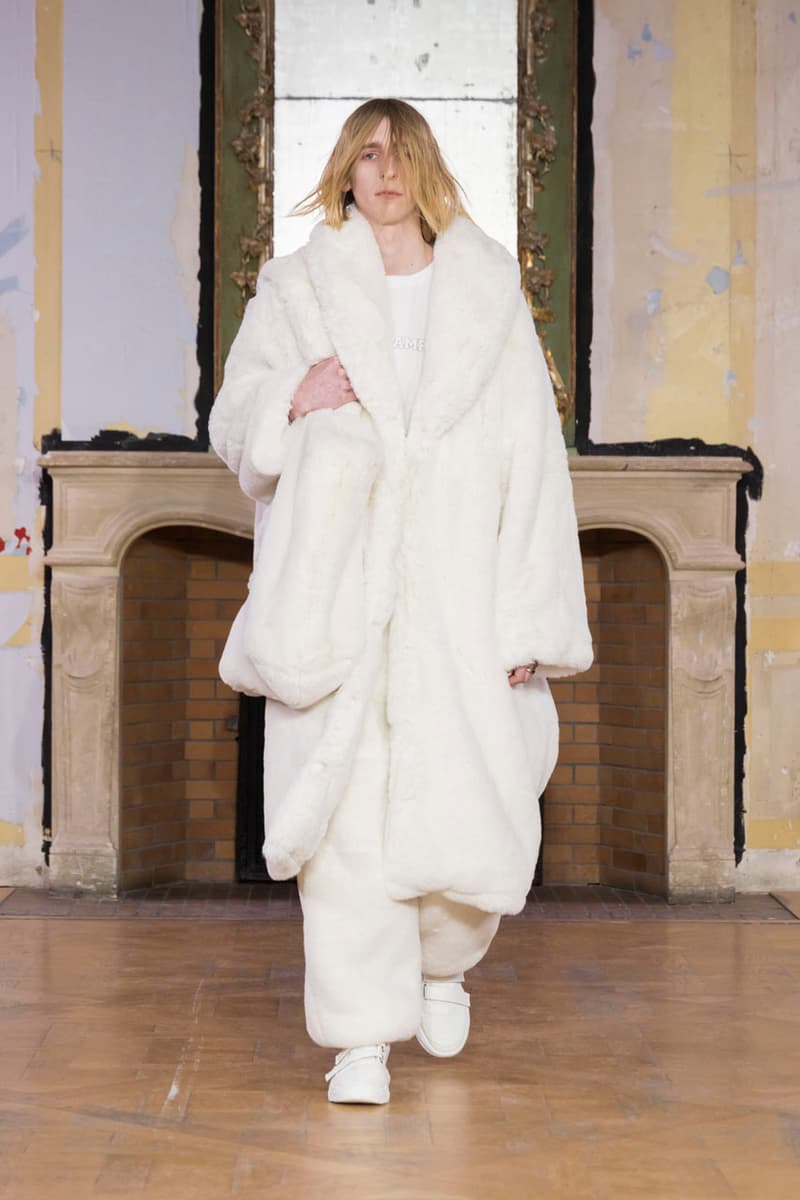 26 of 26
On Wednesday afternoon, Mexican designer Antonio Zaragoza made his Paris Fashion Week debut at the helm of his subversive fashion label, Liberal Youth Ministry.
Founded in 2016 by the Guadalajara native, the rebellious imprint initially emerged as one-to-watch for its punkish design codes, which oftentimes mix artful distressing with Aztec influences and unexpected references to decades past. Under brighter spotlights, Liberal Youth Ministry soon became a staple on Dover Street Market's racks, where the brand gained a legion of bold-minded fashion fans.
Today, Zaragoza revealed an FW23 collection that was anchored in the brand's signature theme: youth rebellion. Fronting elements of football culture, mixed dreams and nightmares, the line shows what LYM does best: synthesize multiple references into one united collection of forward-minded streetwear.
Inside the range, titled "Sinfonia Juvenil," the brand unveiled a collaboration with the Chivas Guadalajara Football Team, which manifests across jersey-inspired tops, team-colored shorts, knitted scarves and more. Donning dual iconography, LYM's football-inspired designs effectively blend its own disruptive design codes with traditional sports celebrations.
Elsewhere, the collection leans heavily into striking patterns: bold checkered fabric commands form-hugging and wide-legged pants alike, while orange-yellow argyle takes over an oversized coat and its underlayers. Silky textiles fronting avant-garde graphics drape over the body with less emphasis on form, and a selection of gothic, all-black silhouettes provides a somber contrast to the line's largely feel-good persona.
Peruse Liberal Youth Ministry's FW23 collection in the gallery above, and find more Paris Fashion Week FW23 content across Hypebeast.
In more fashion news, Colm Dillane will stage a star-studded comedy show for KidSuper FW23.