JW Anderson Says "We Shouldn't Be Scared of Subversion" for FW23
Debuting Wellipets clogs, a frog clutch, pillow T-shirts, straight jacket coats, bag boots and more at Milan Fashion Week.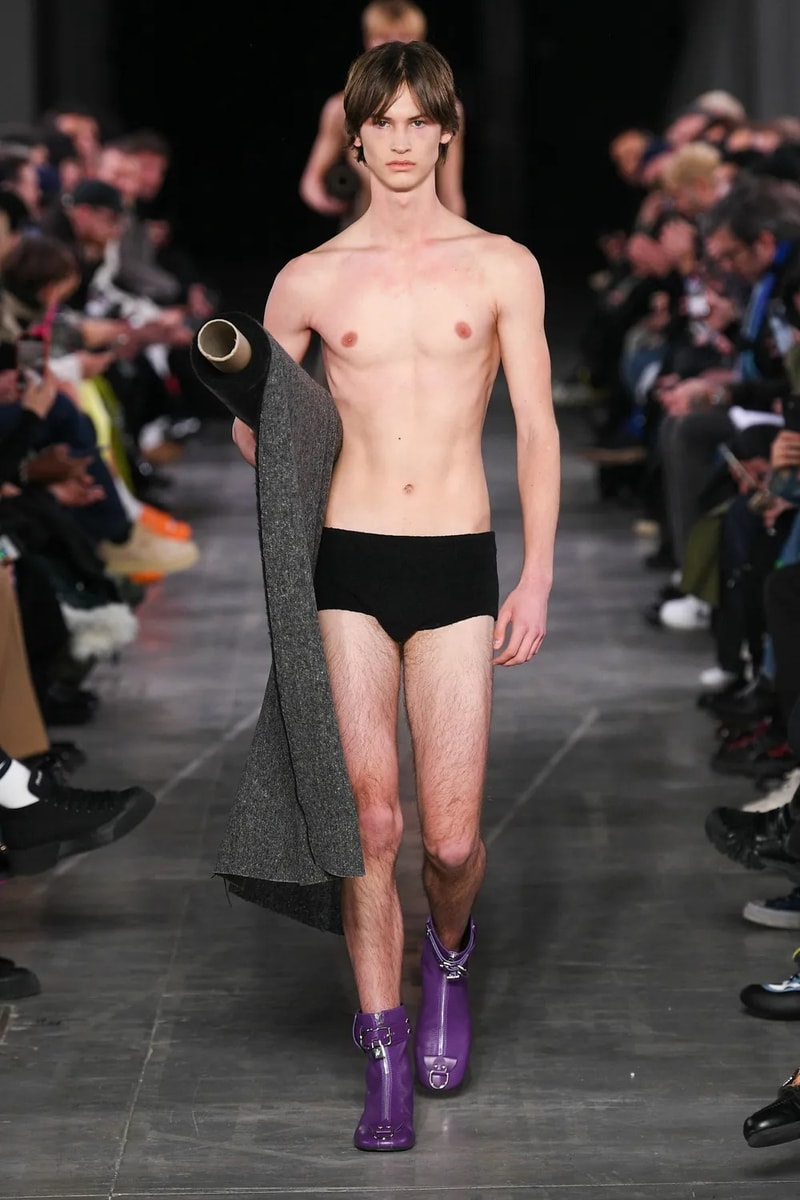 1 of 46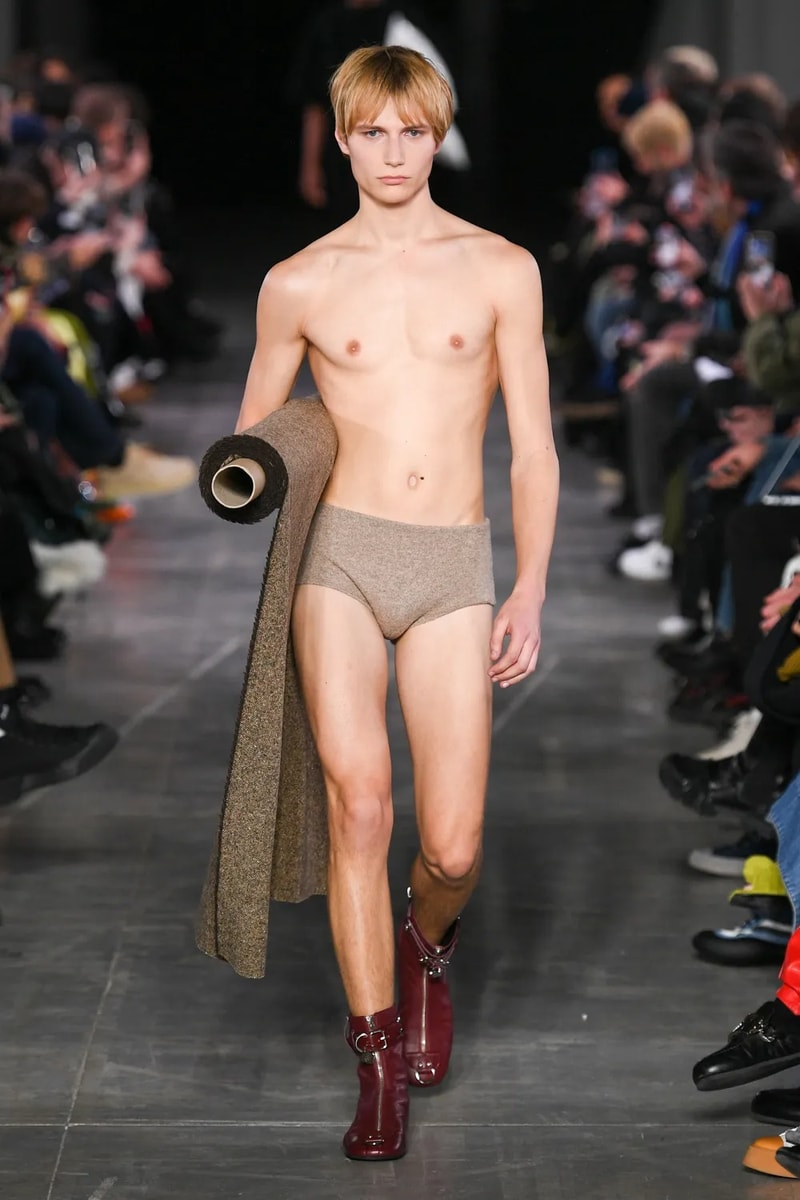 2 of 46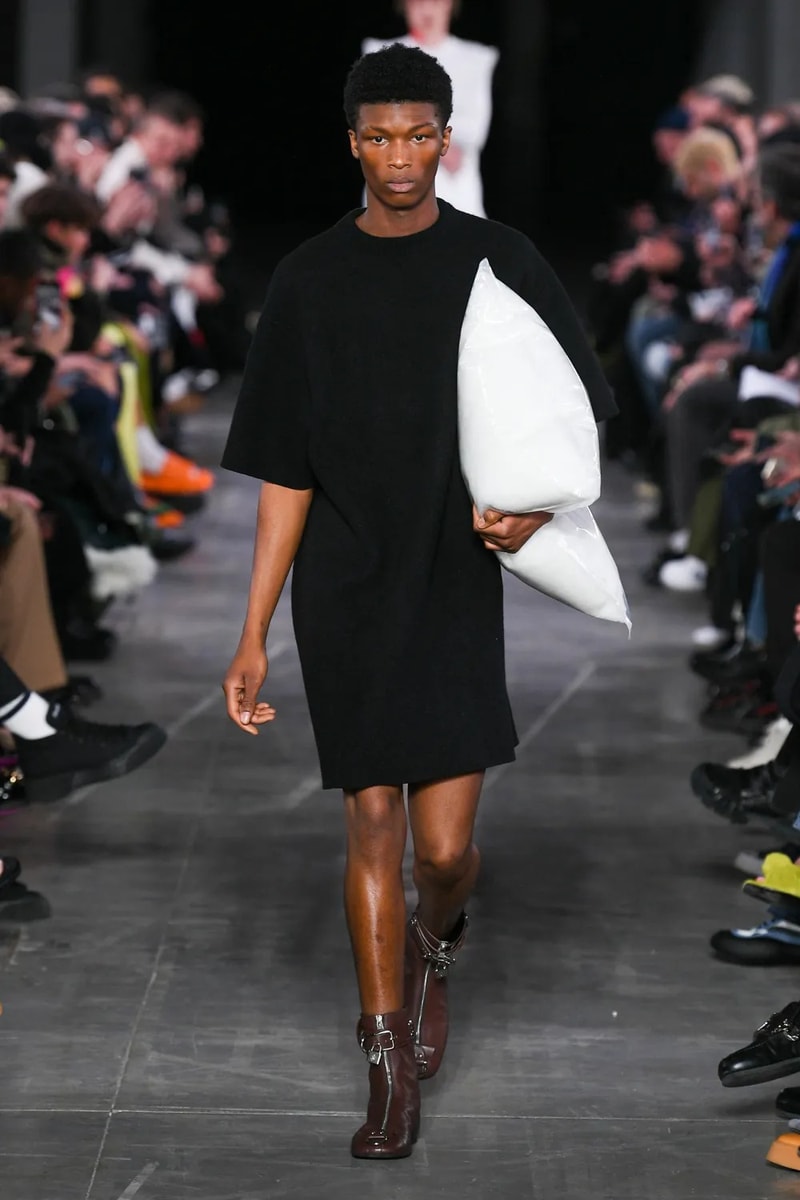 3 of 46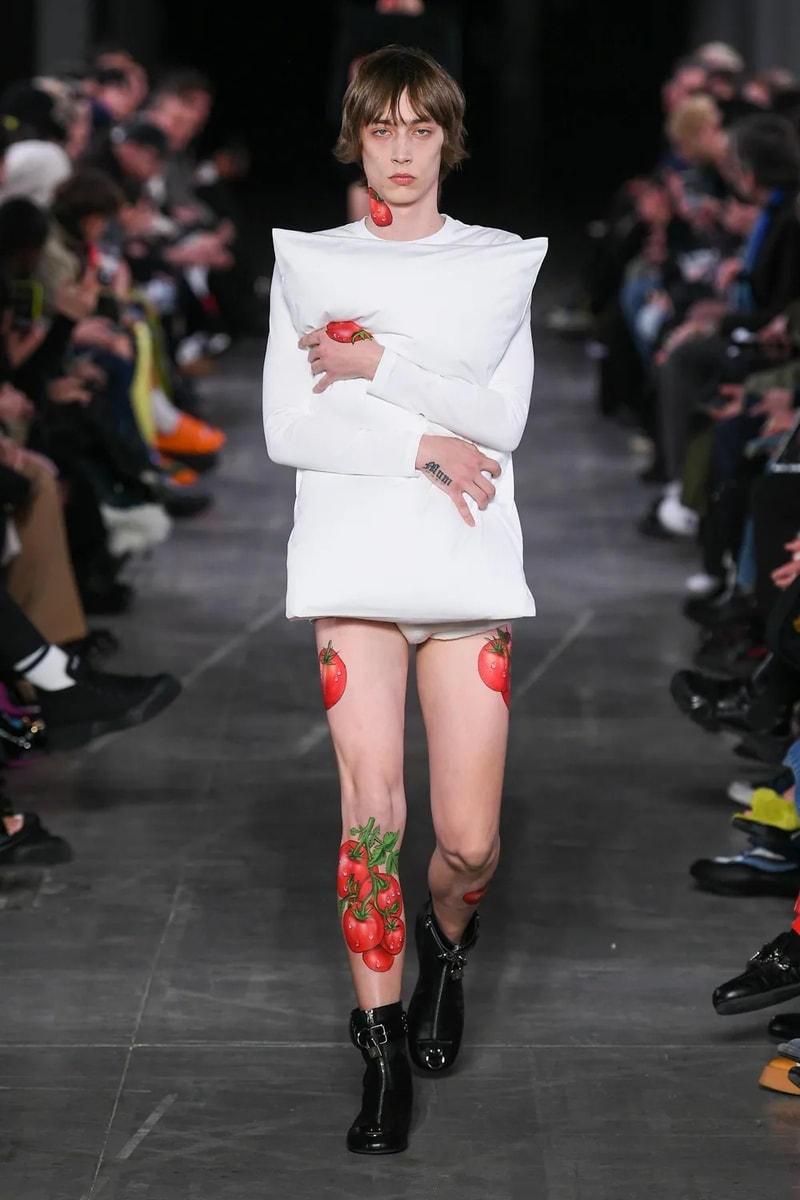 4 of 46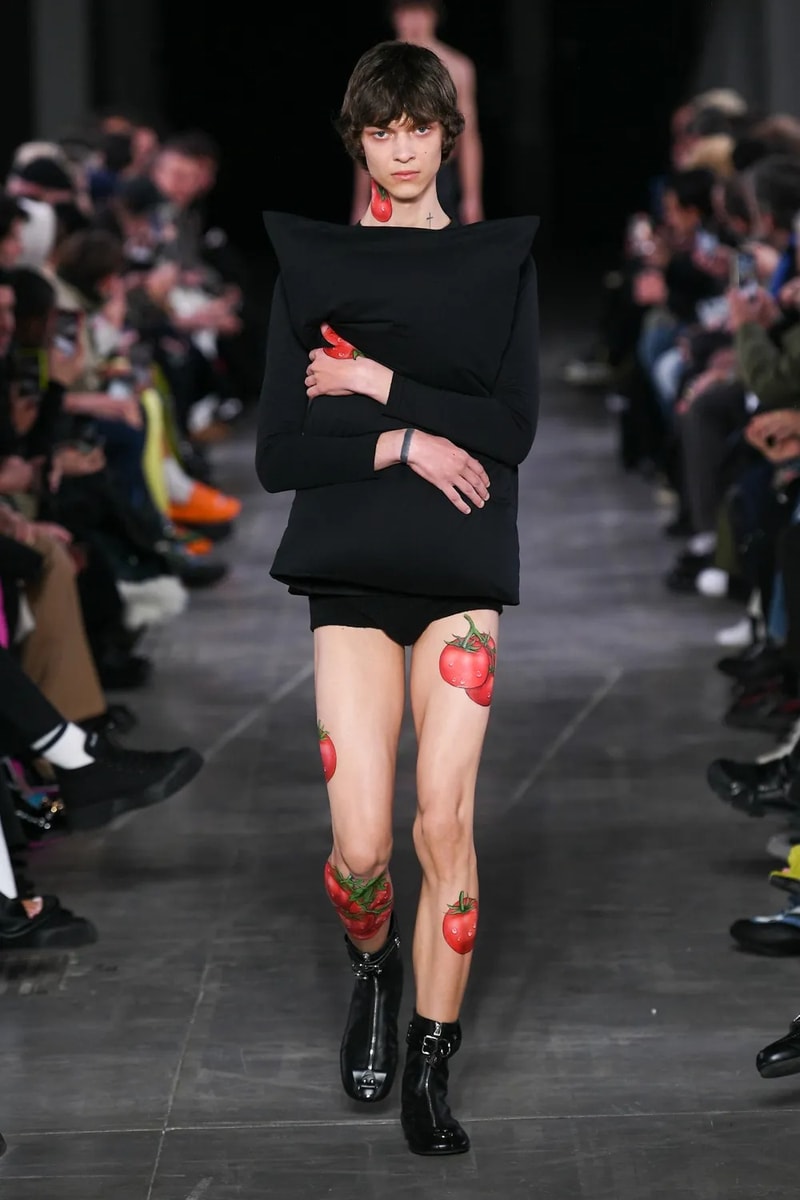 5 of 46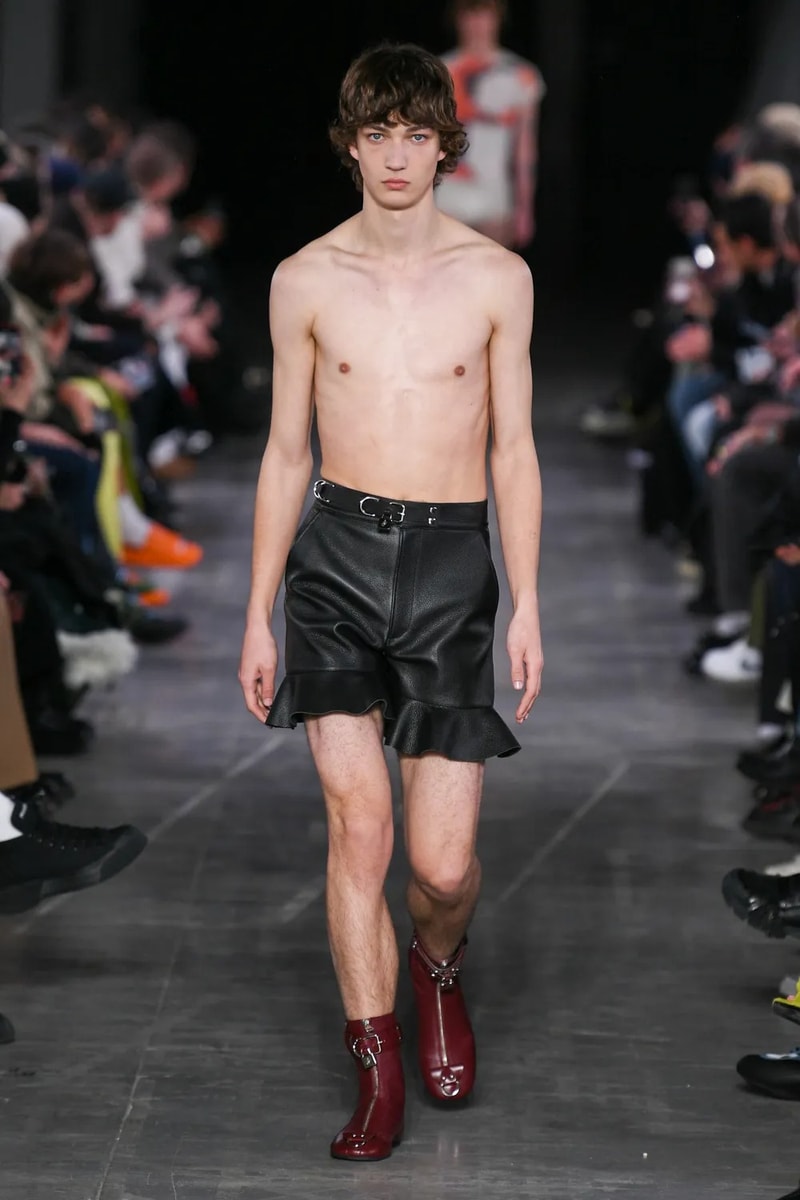 6 of 46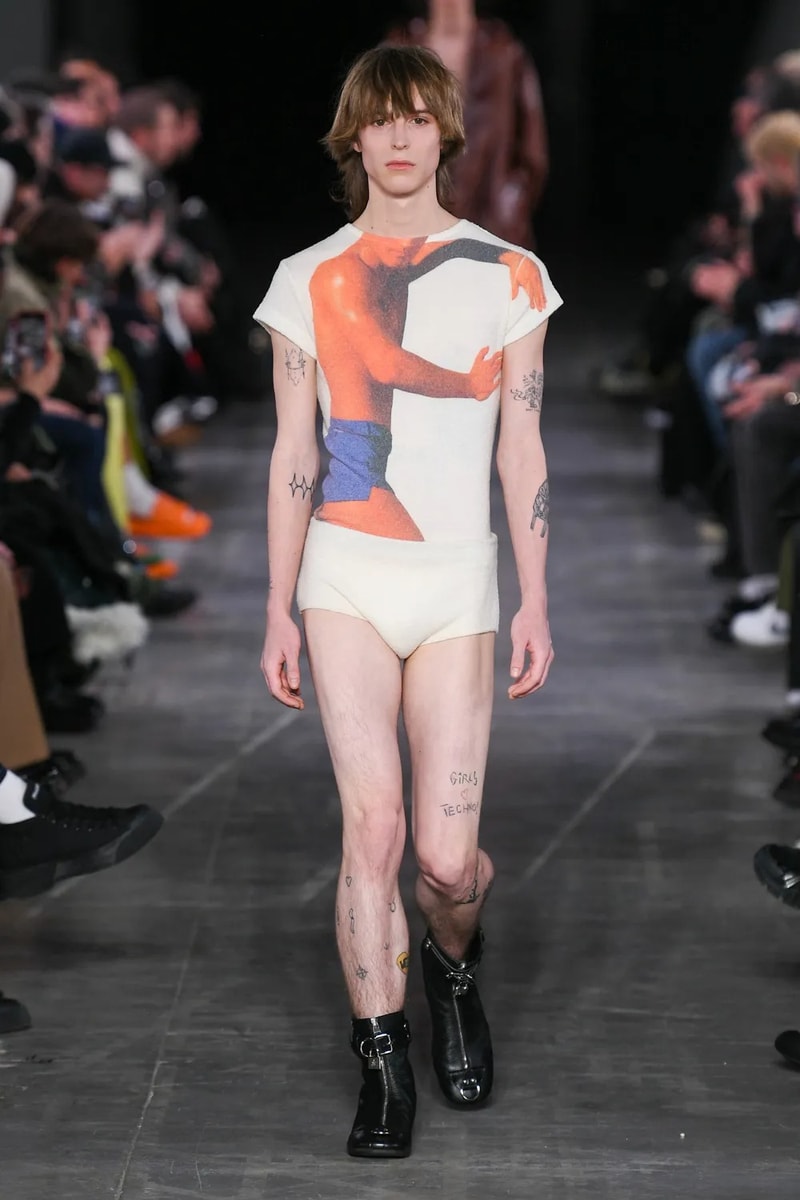 7 of 46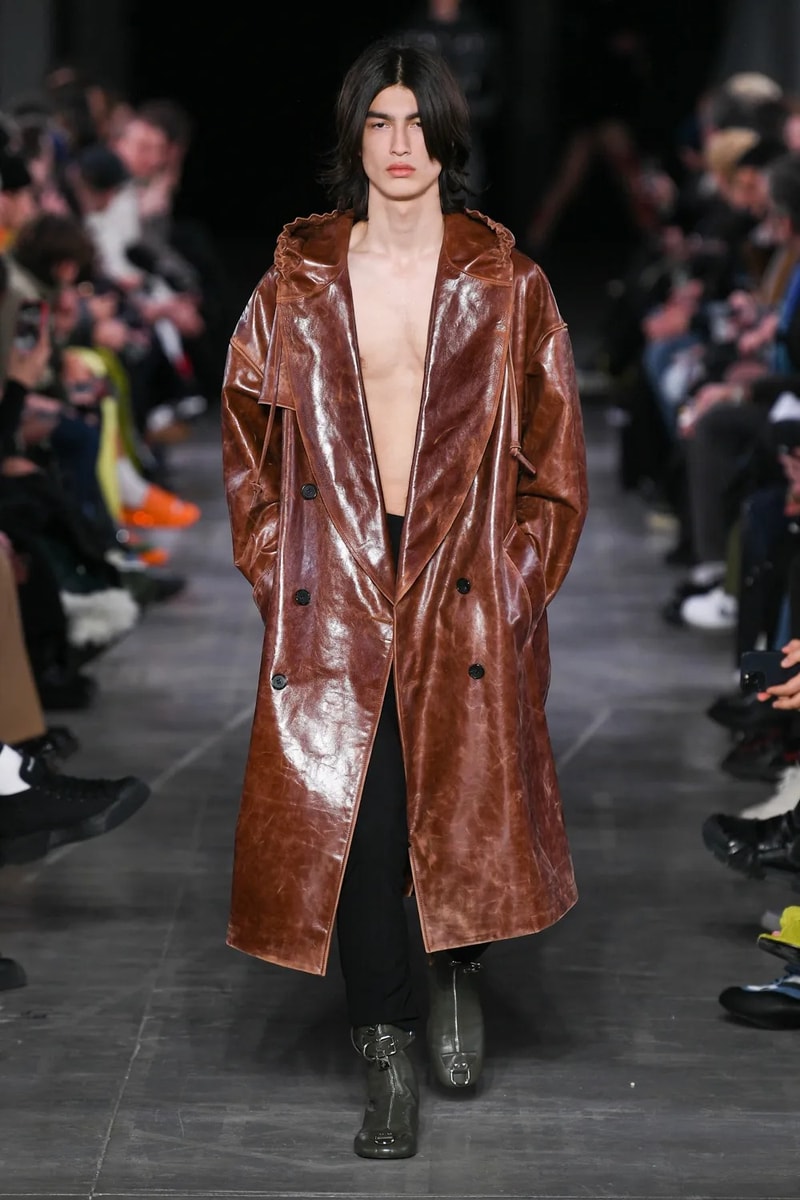 8 of 46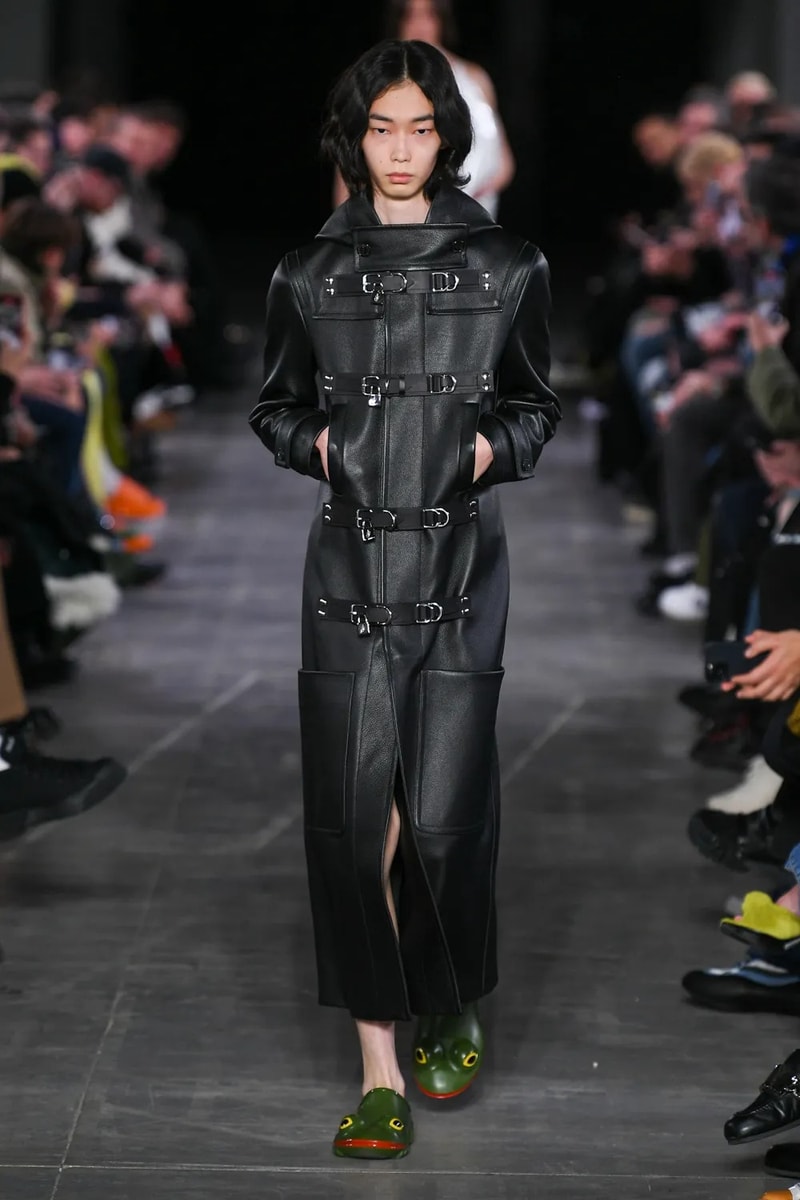 9 of 46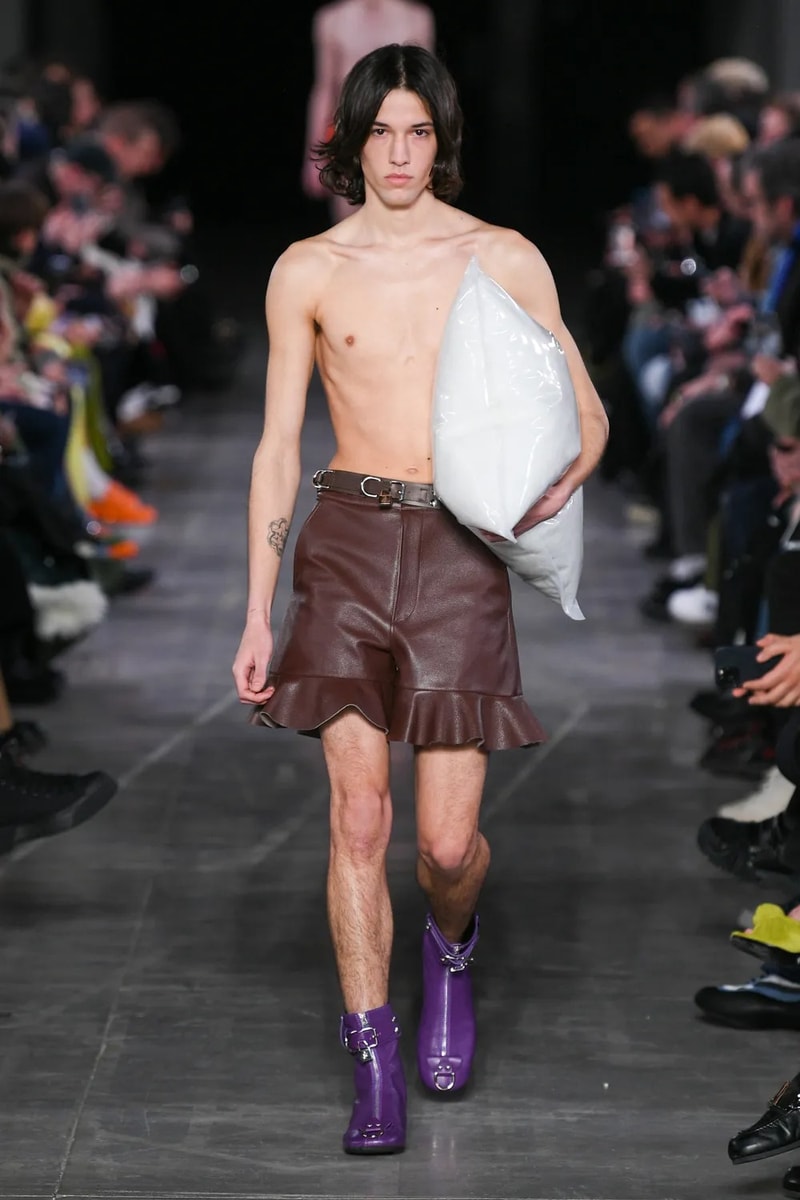 10 of 46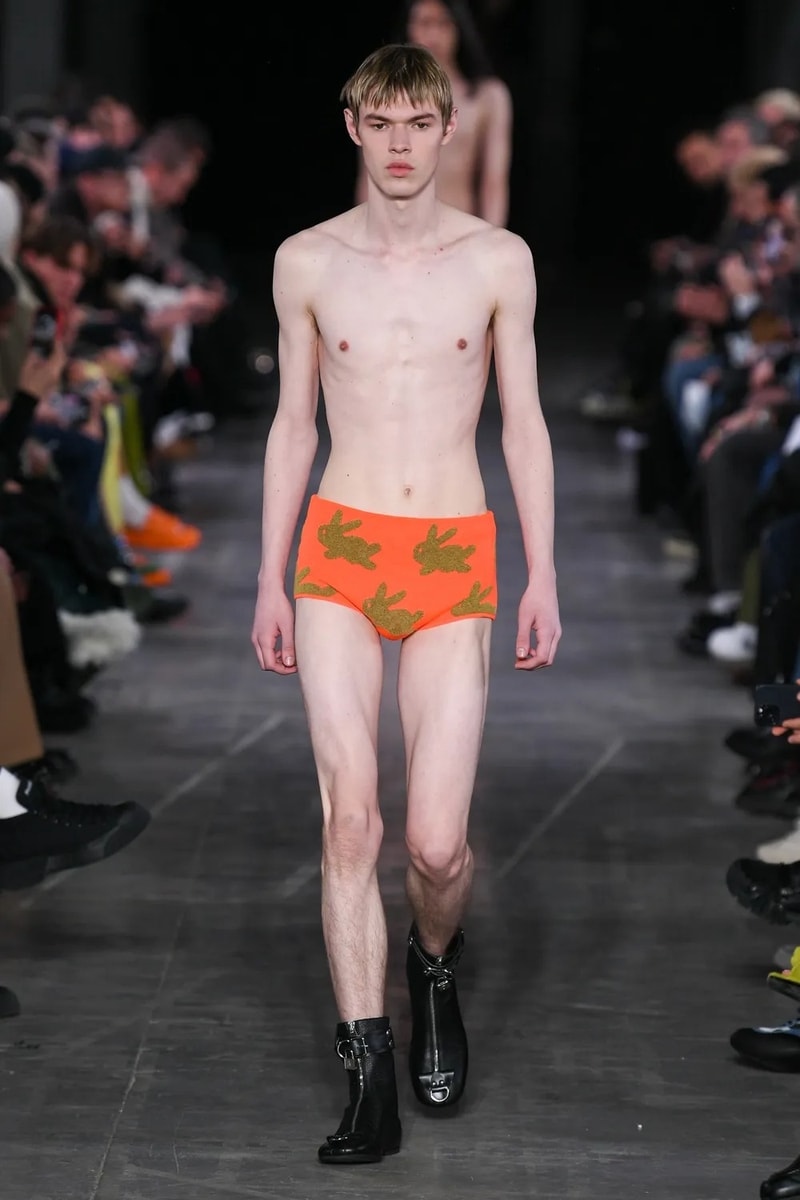 11 of 46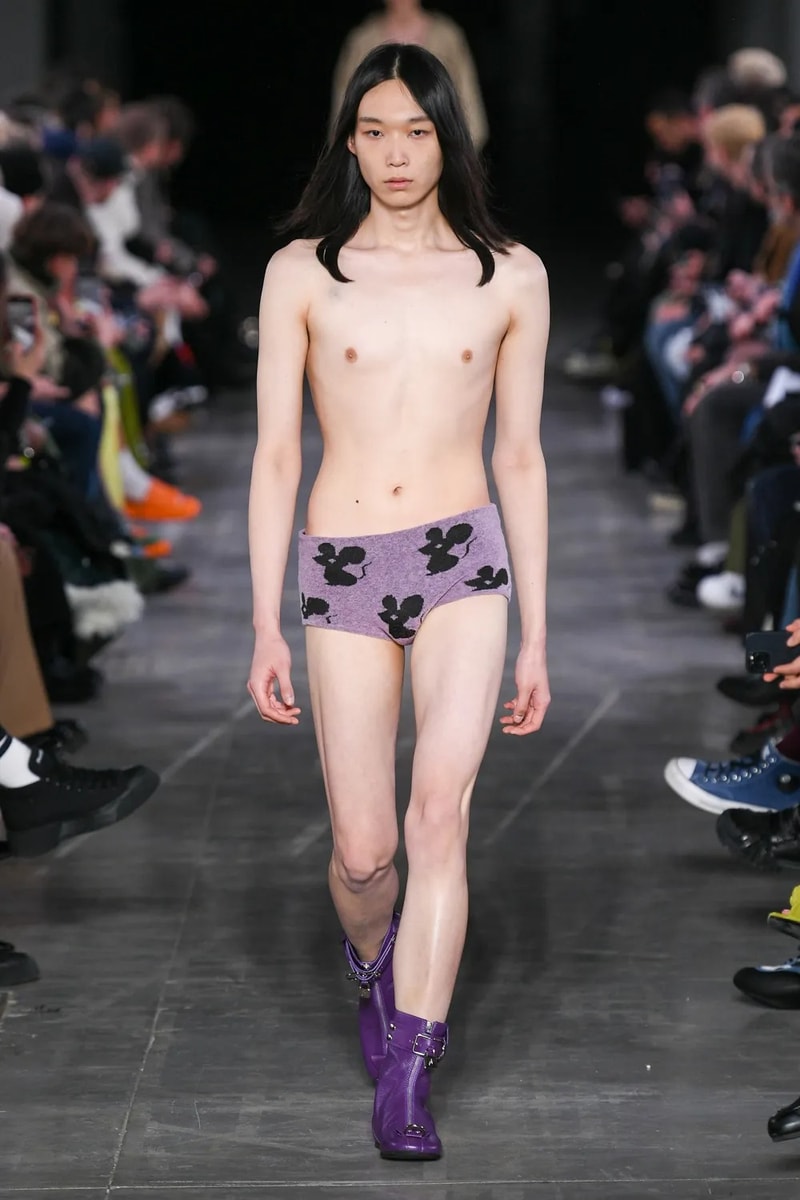 12 of 46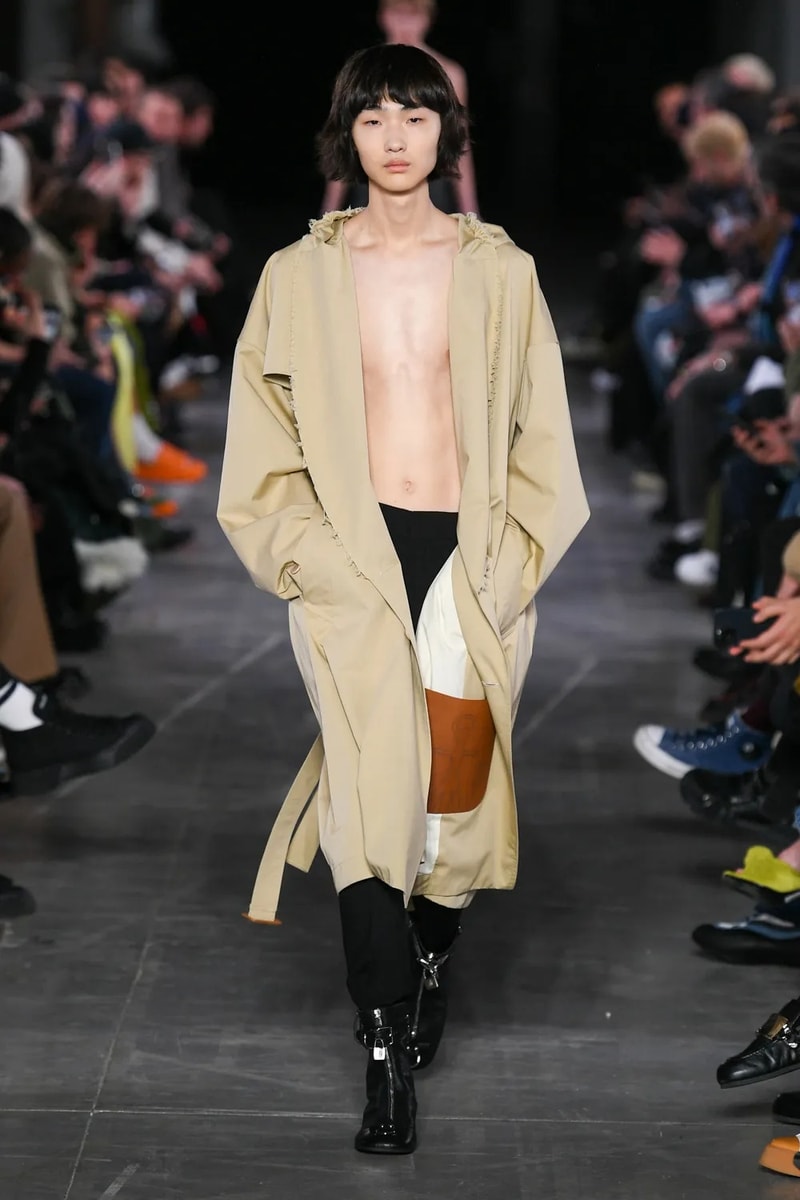 13 of 46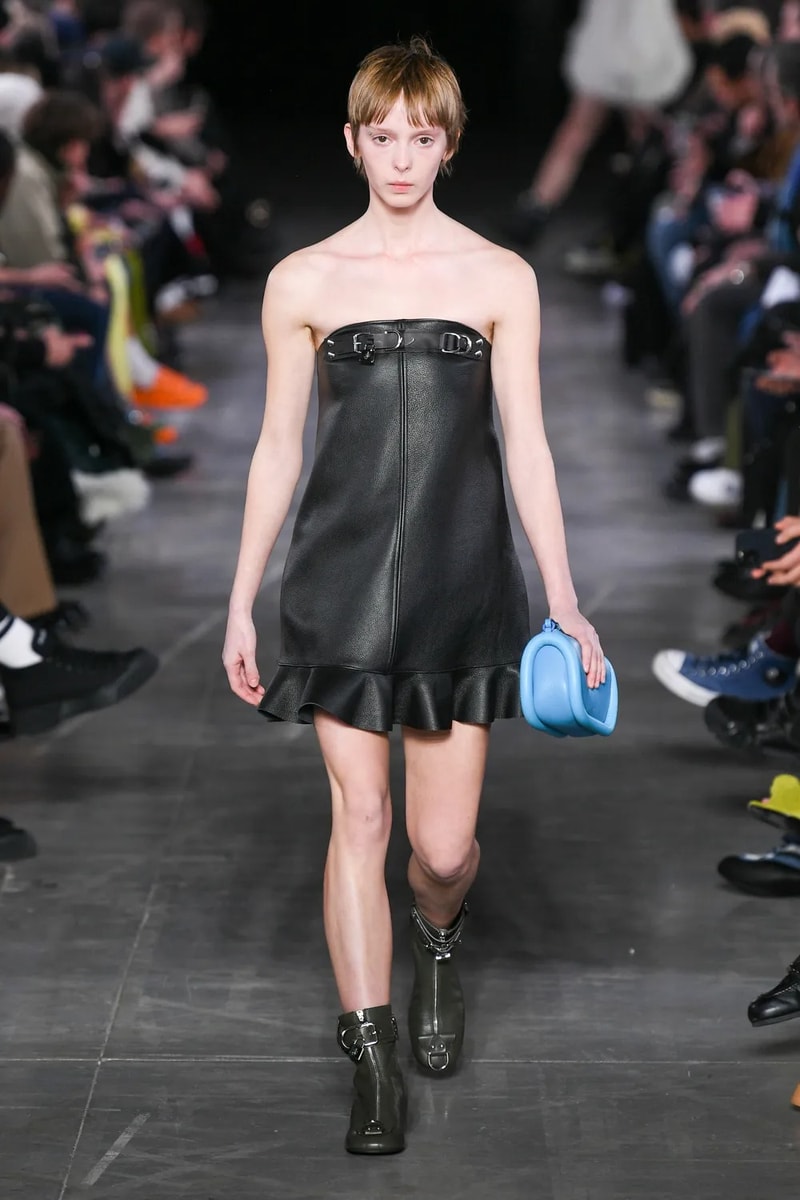 14 of 46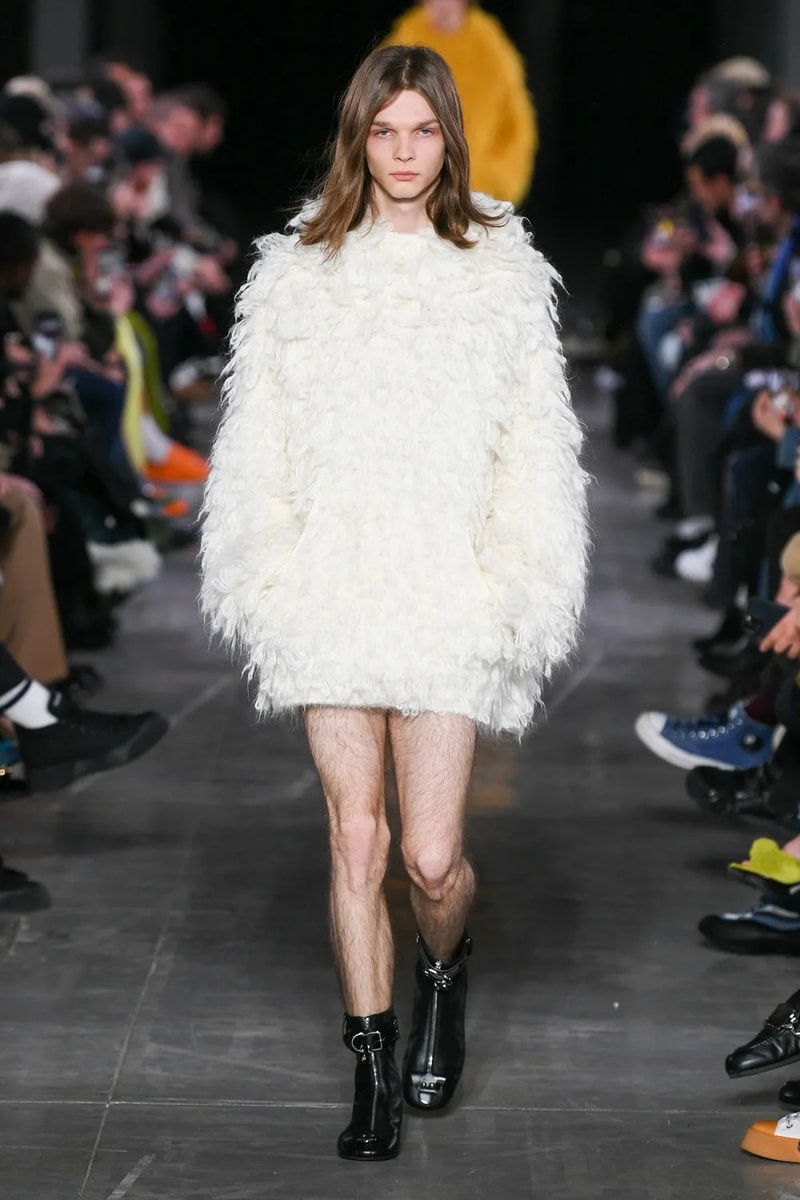 15 of 46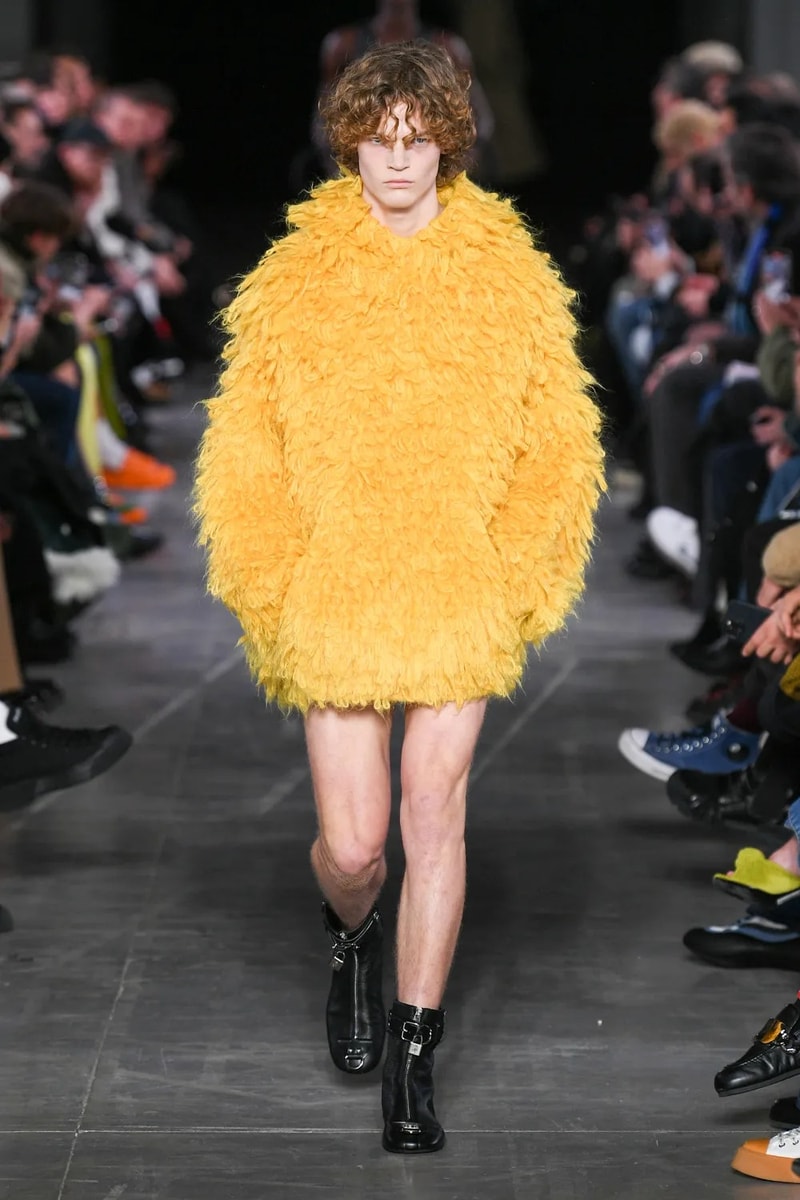 16 of 46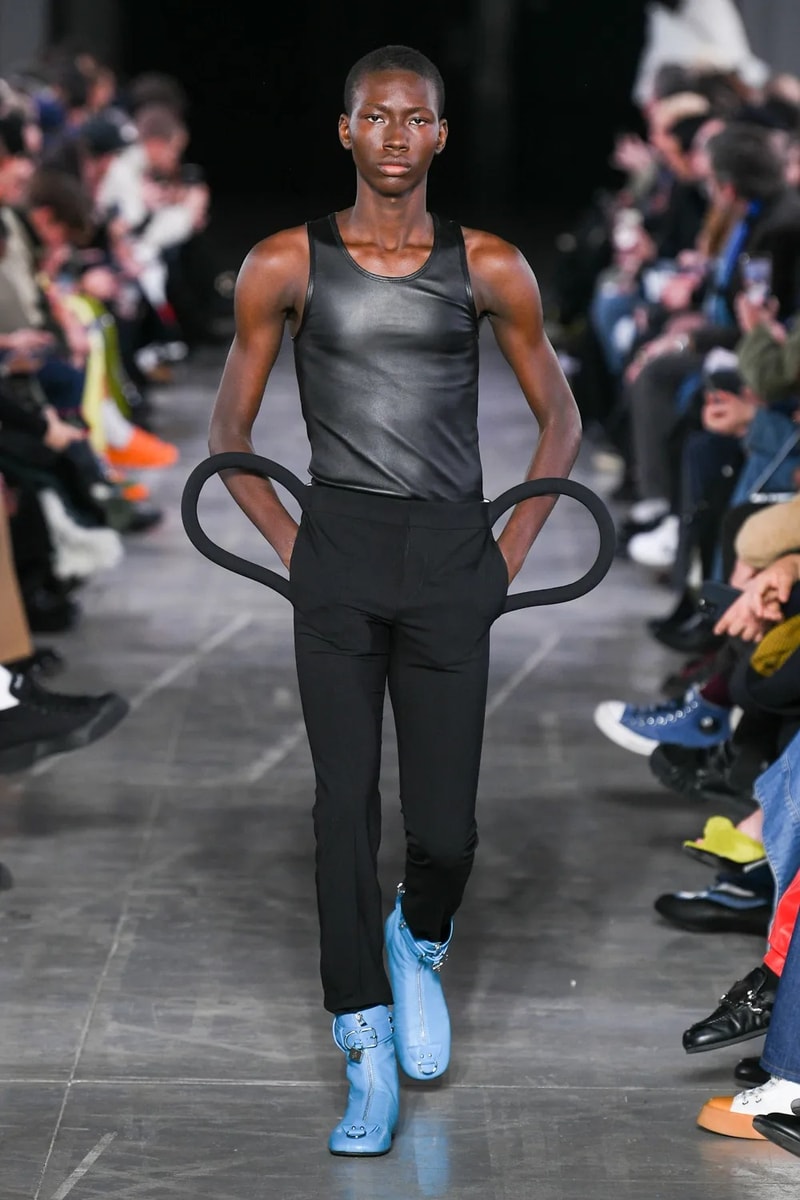 17 of 46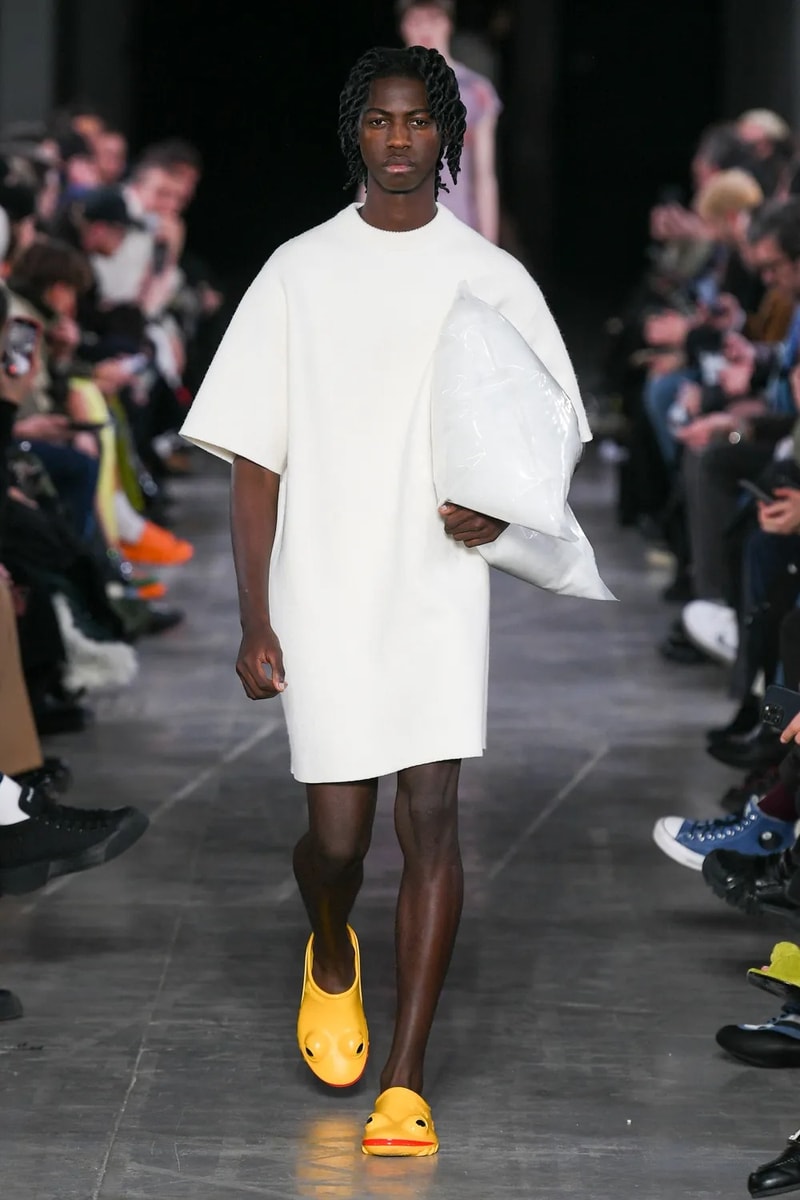 18 of 46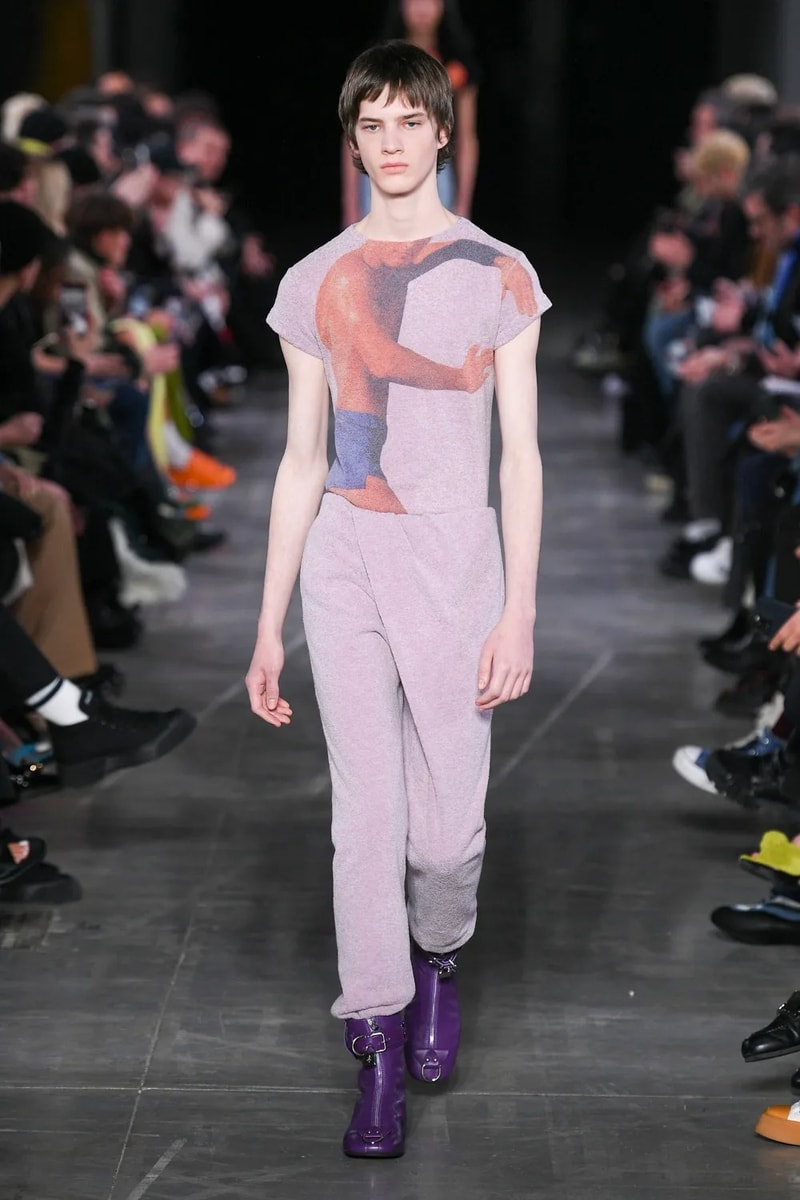 19 of 46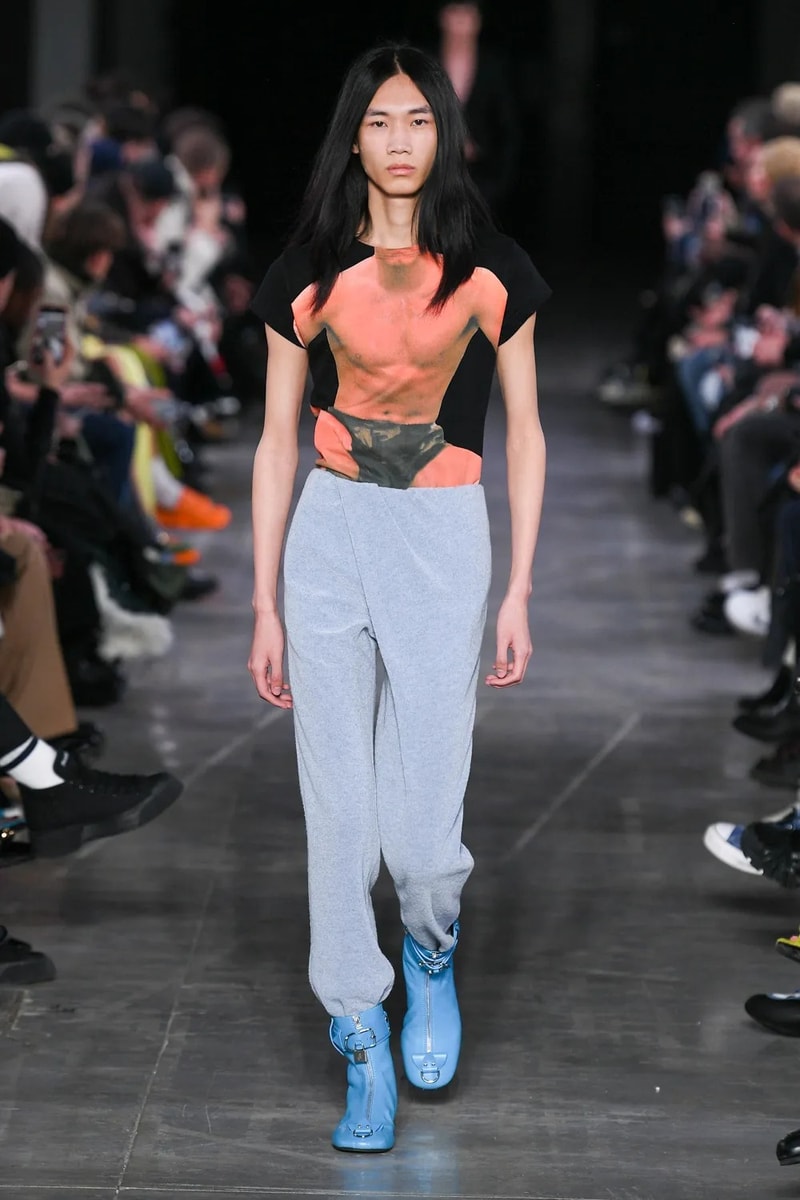 20 of 46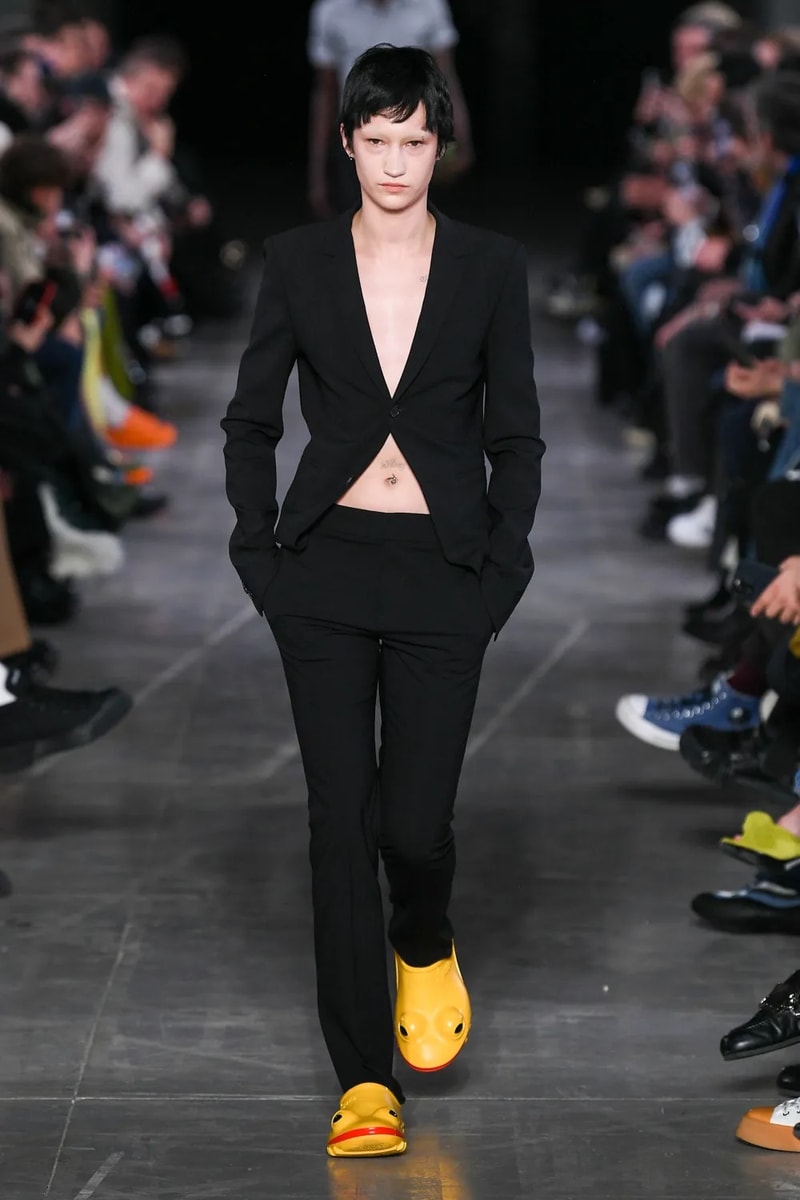 21 of 46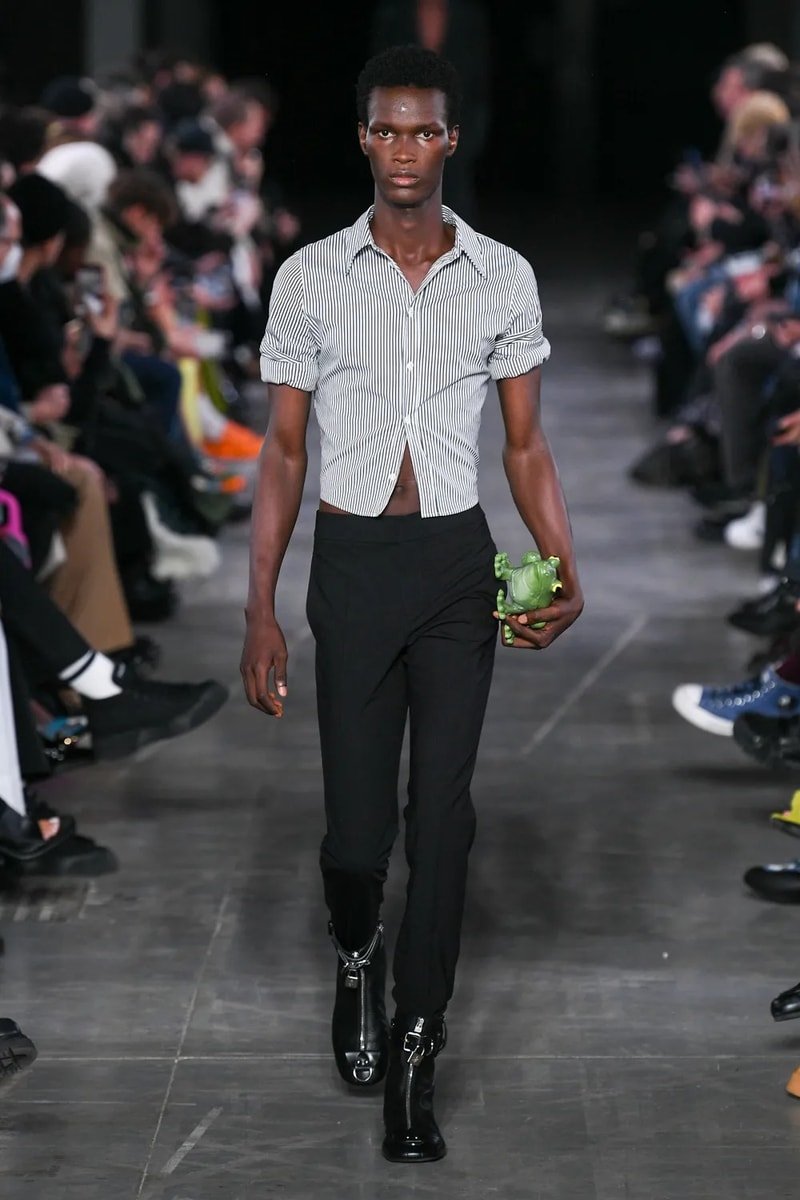 22 of 46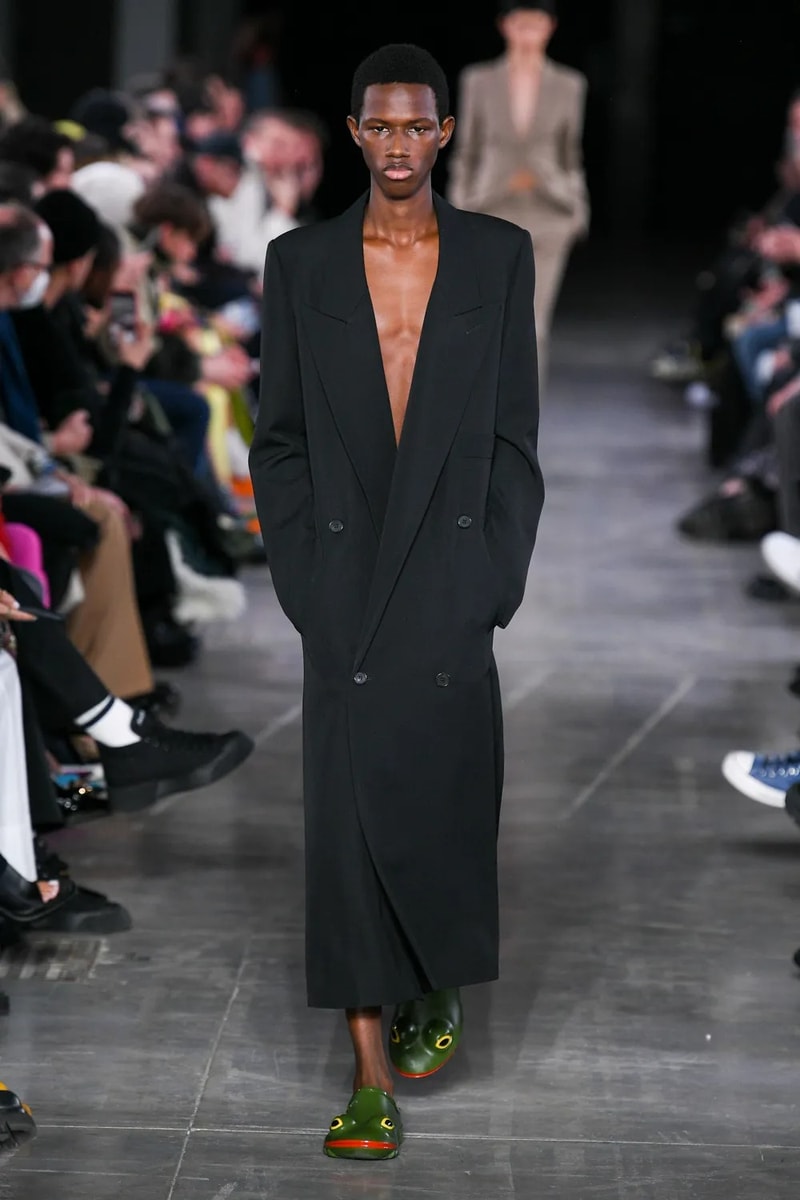 23 of 46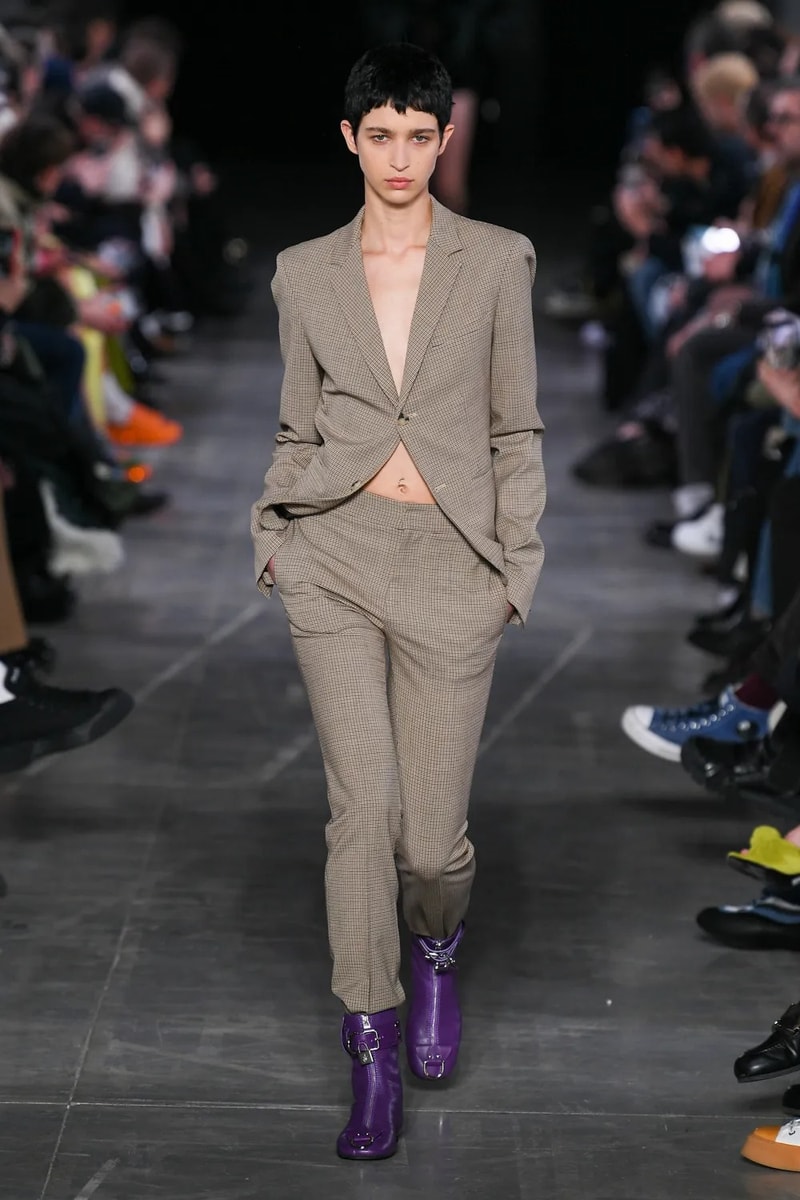 24 of 46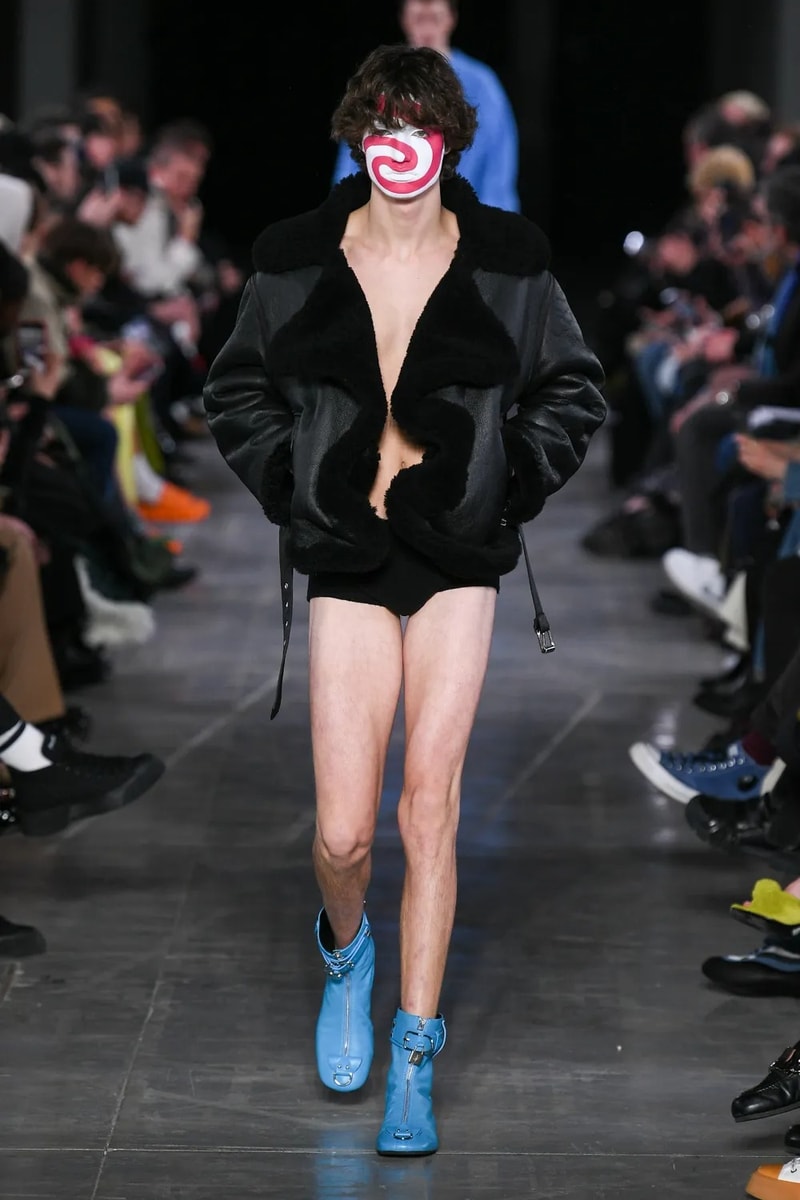 25 of 46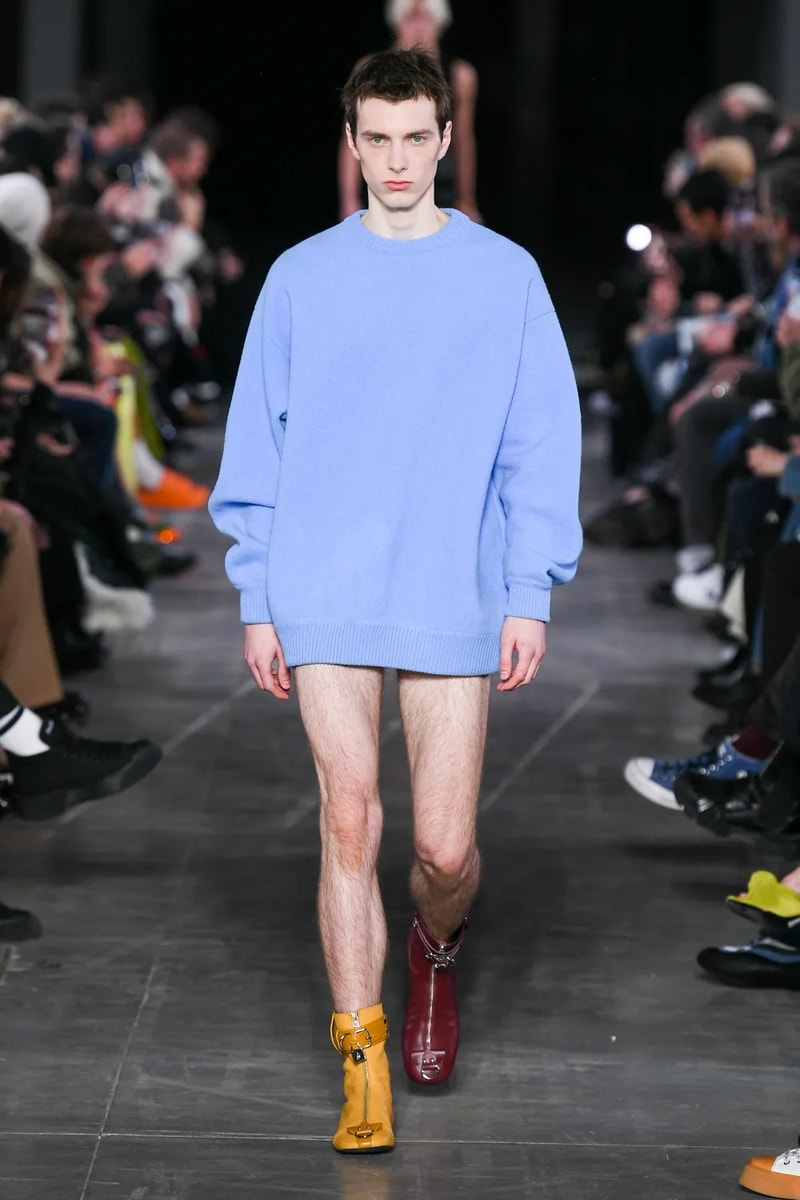 26 of 46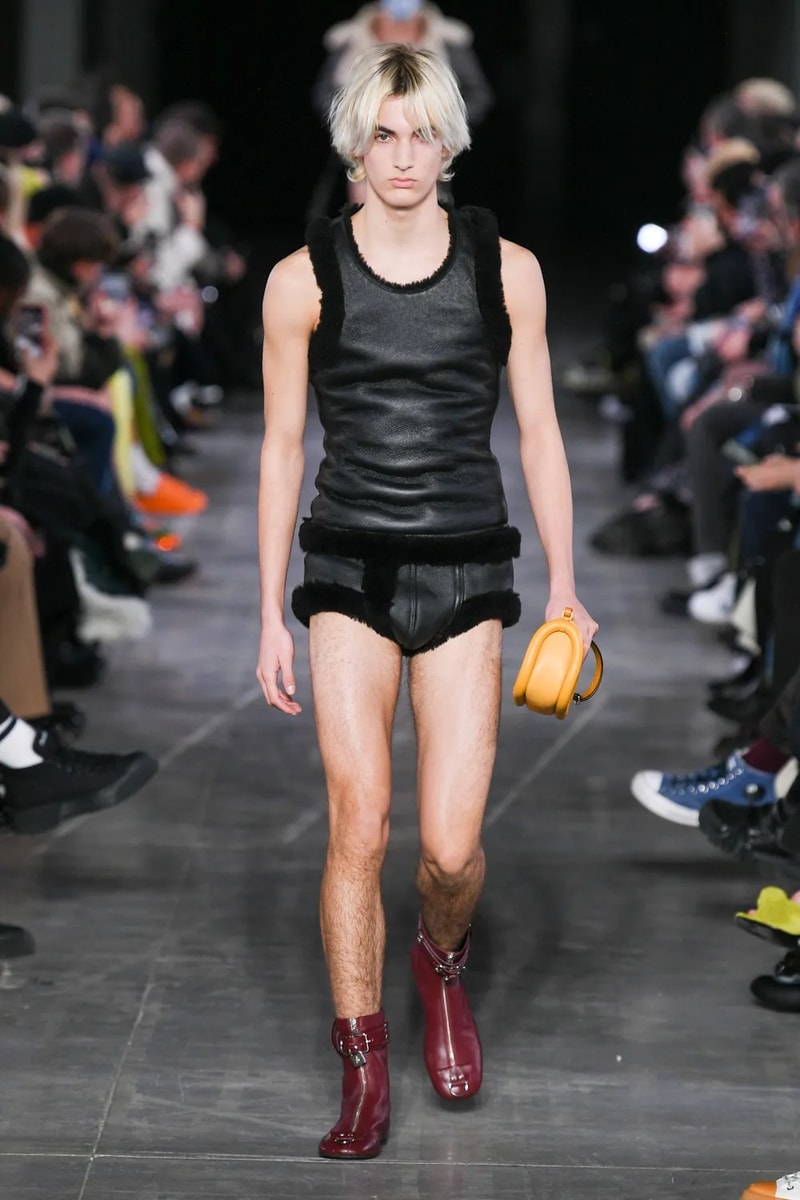 27 of 46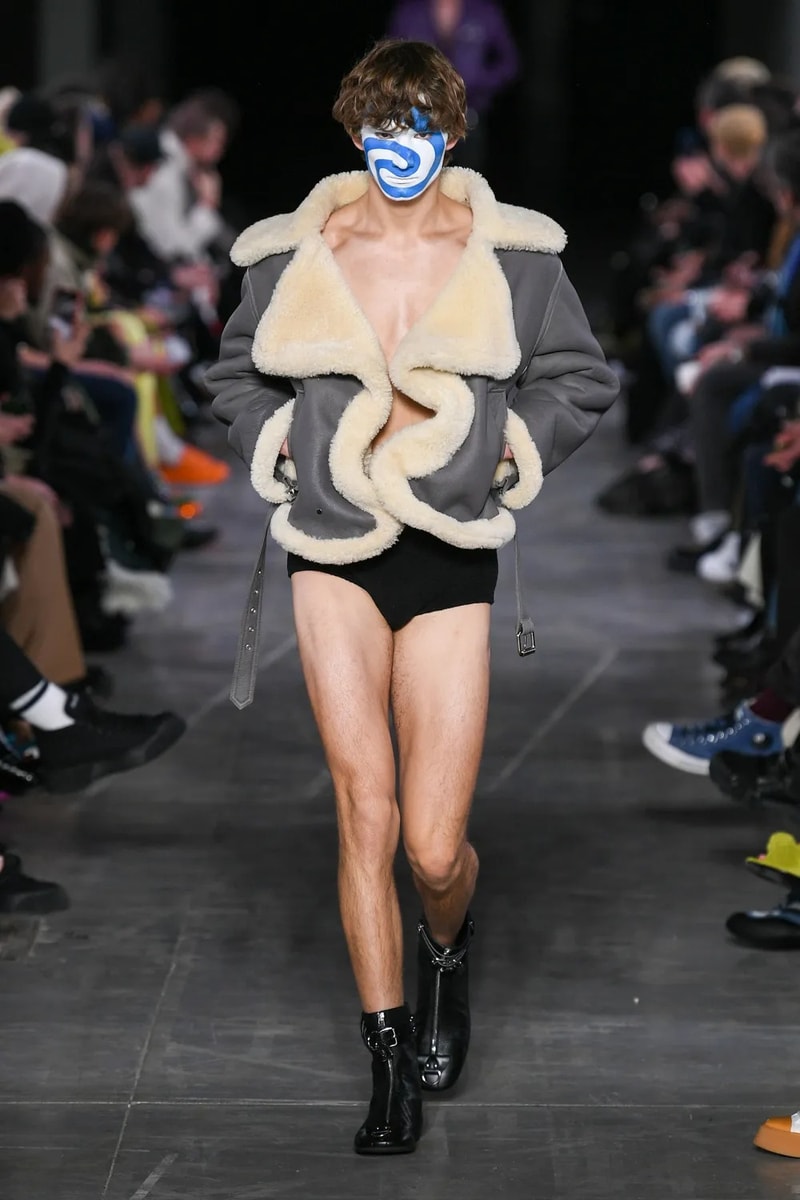 28 of 46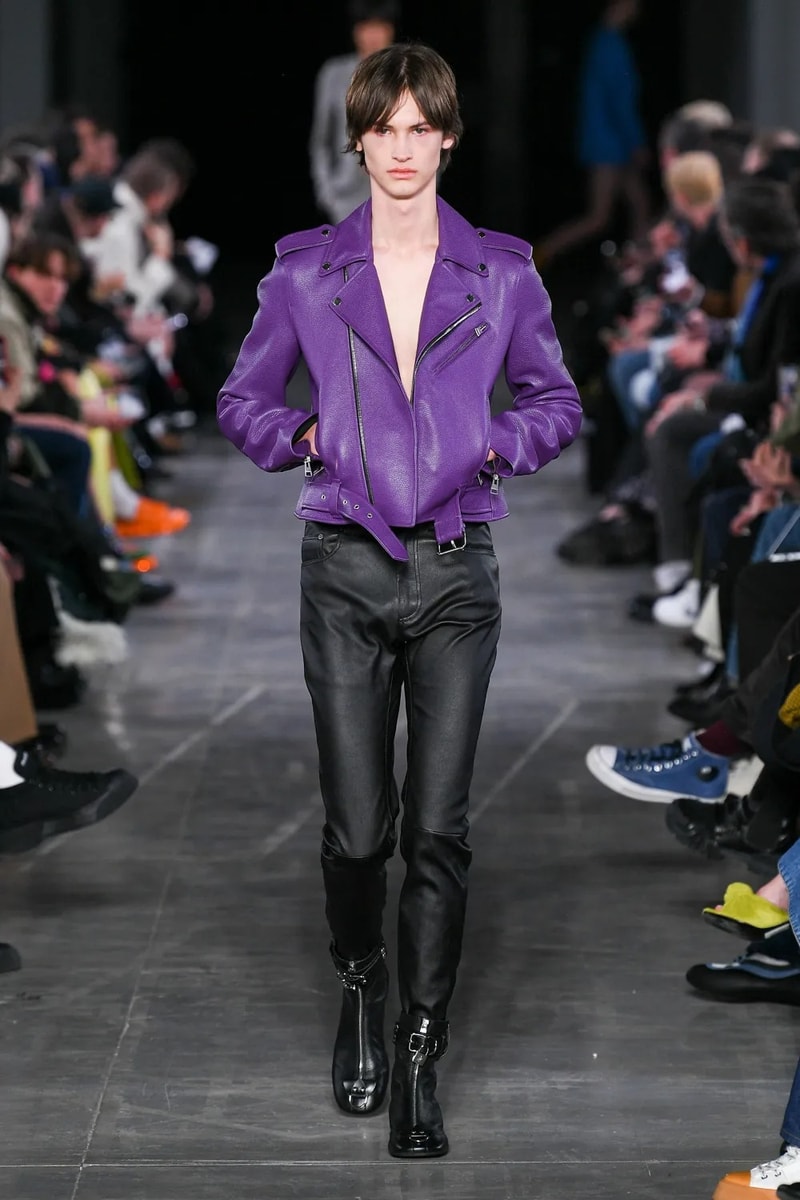 29 of 46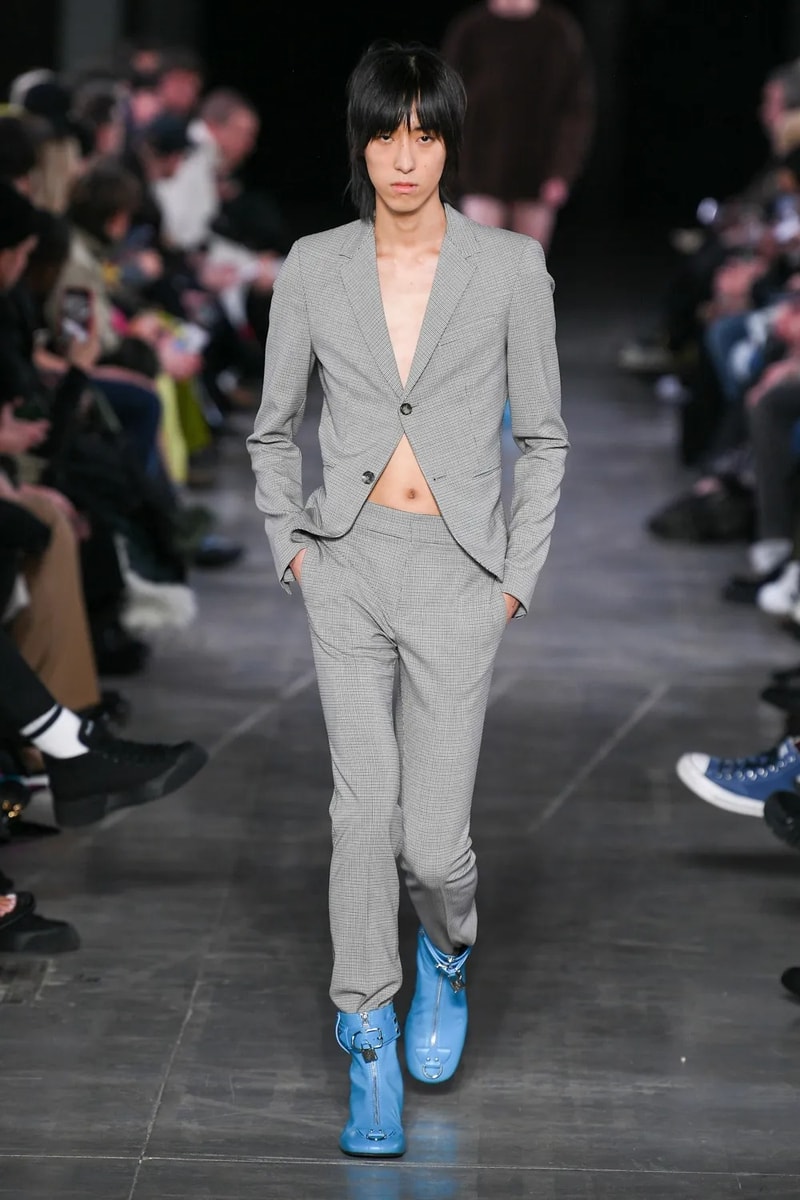 30 of 46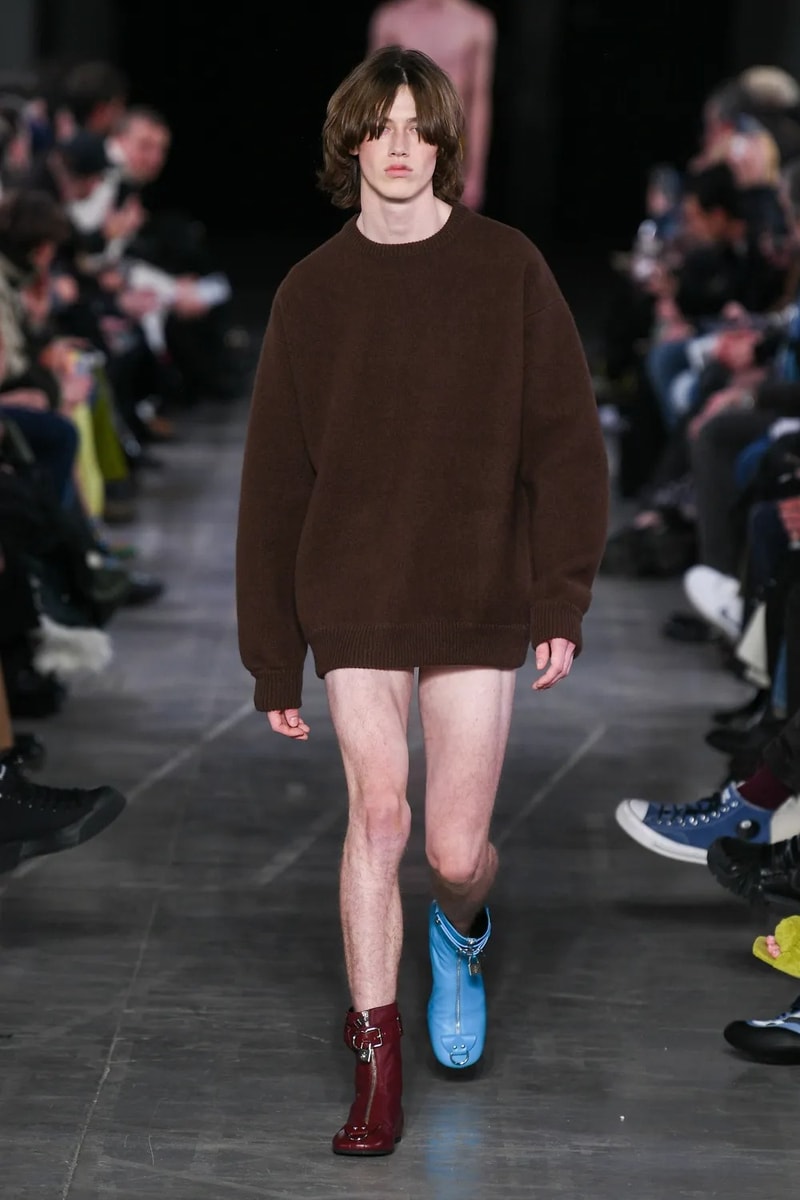 31 of 46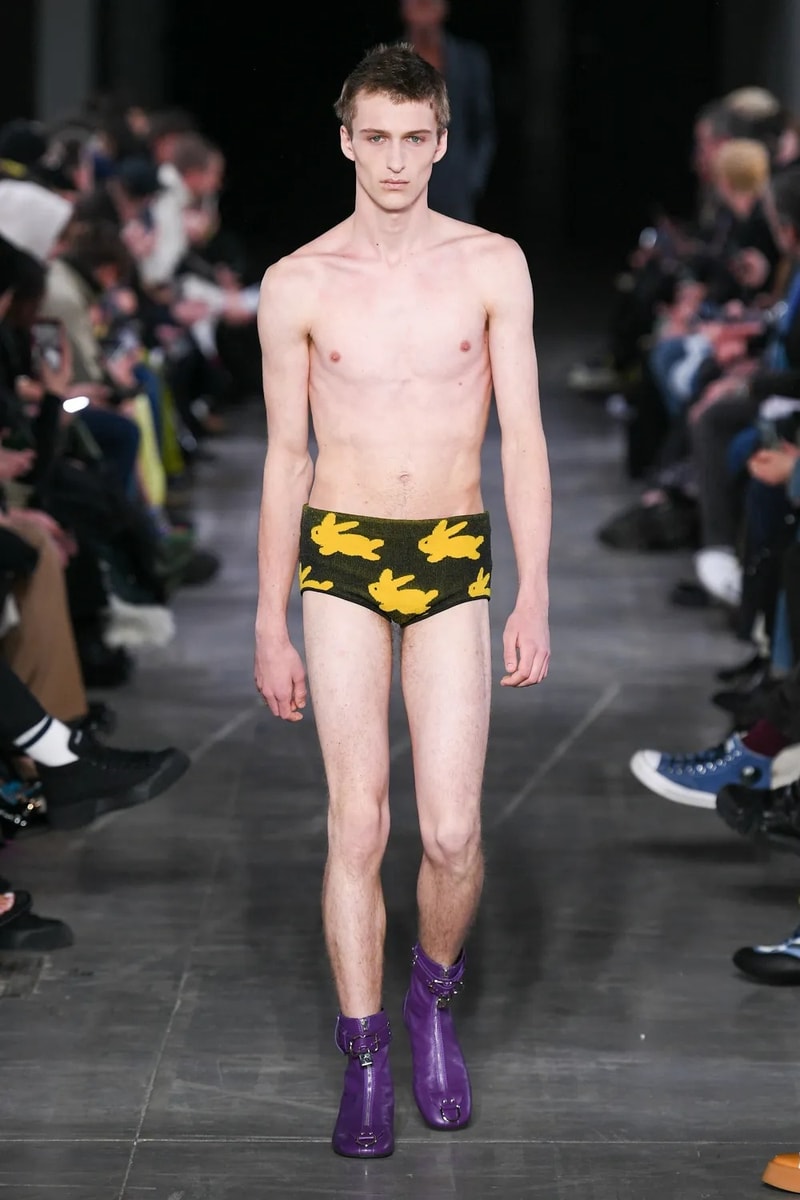 32 of 46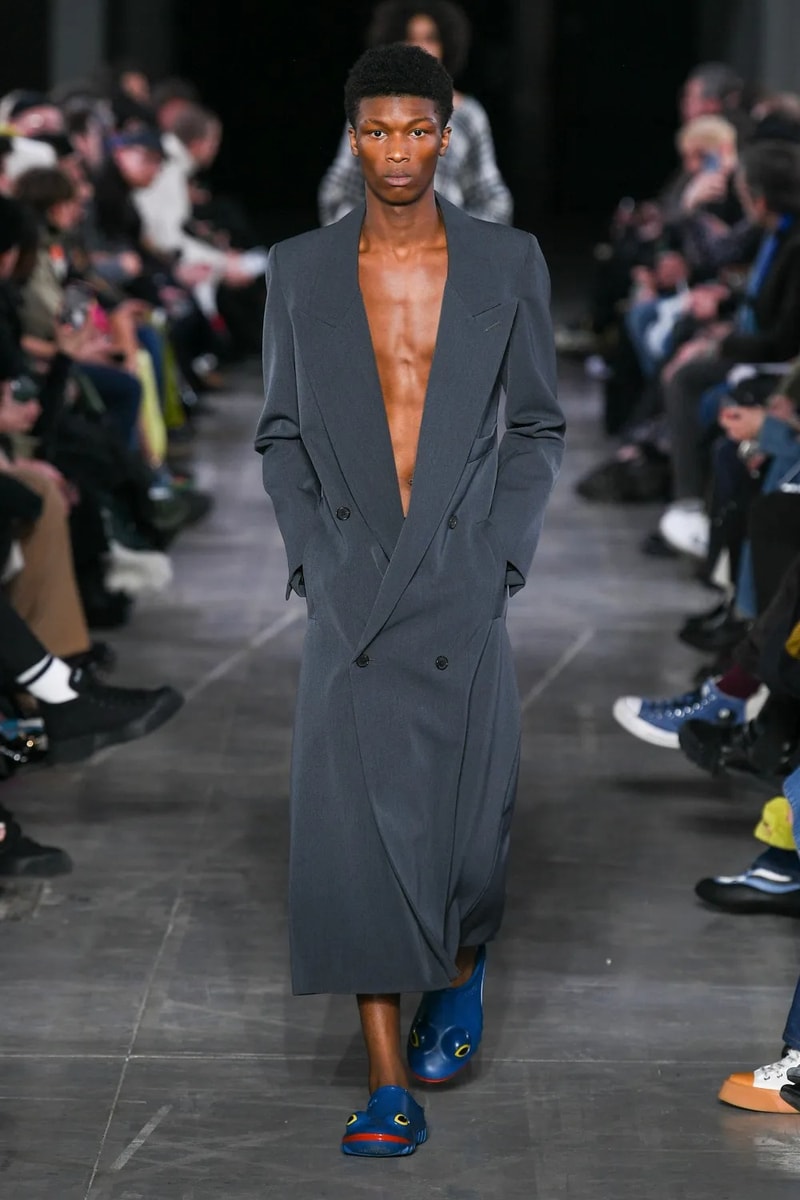 33 of 46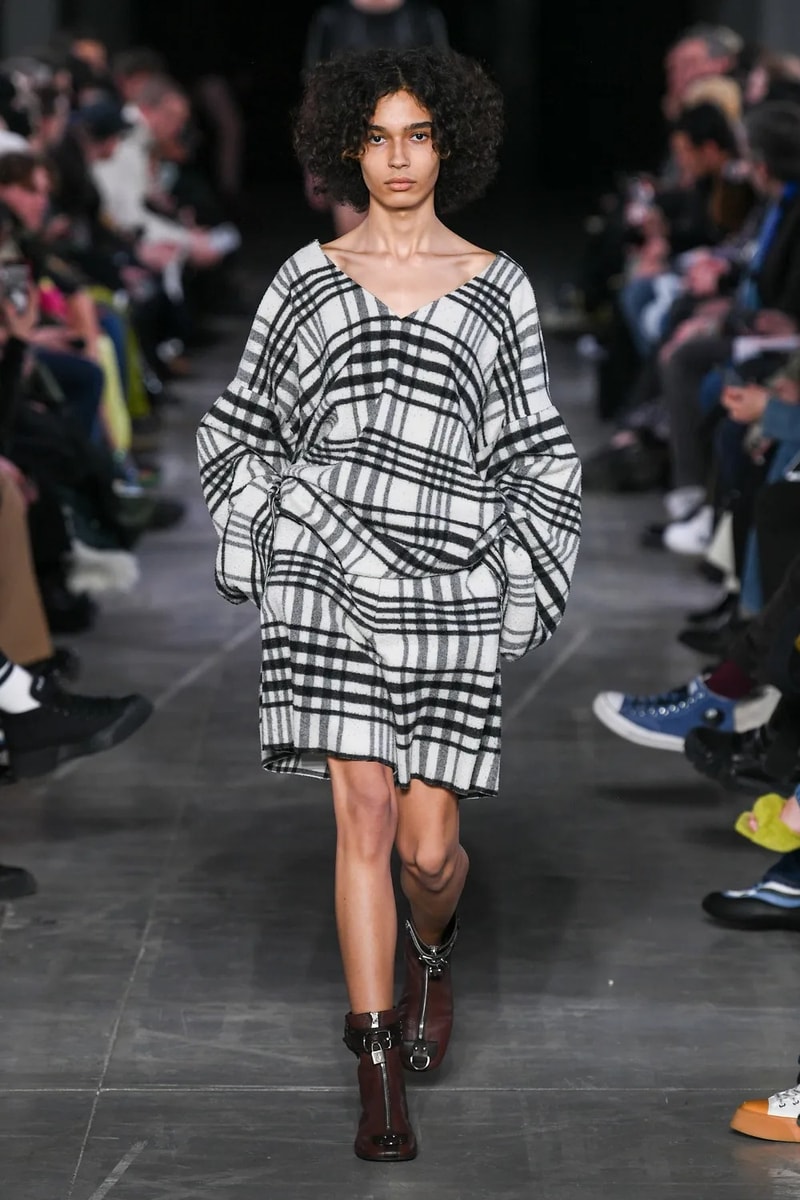 34 of 46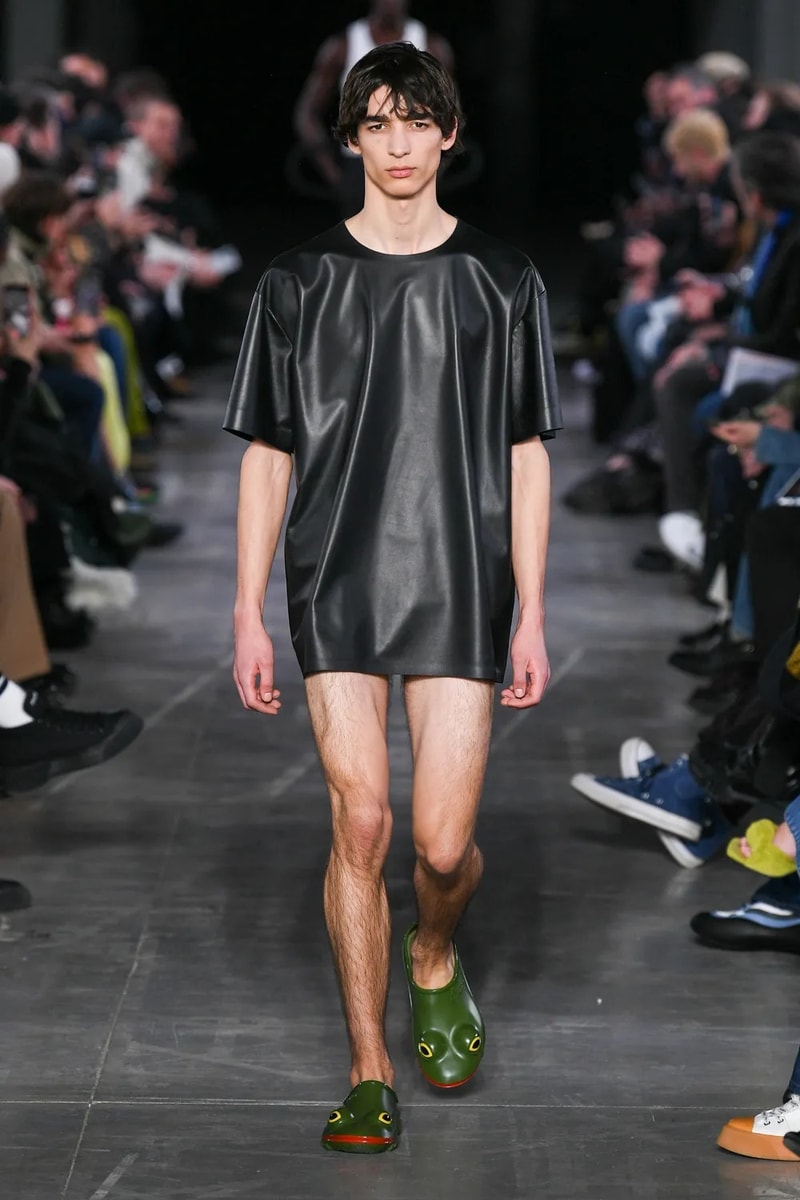 35 of 46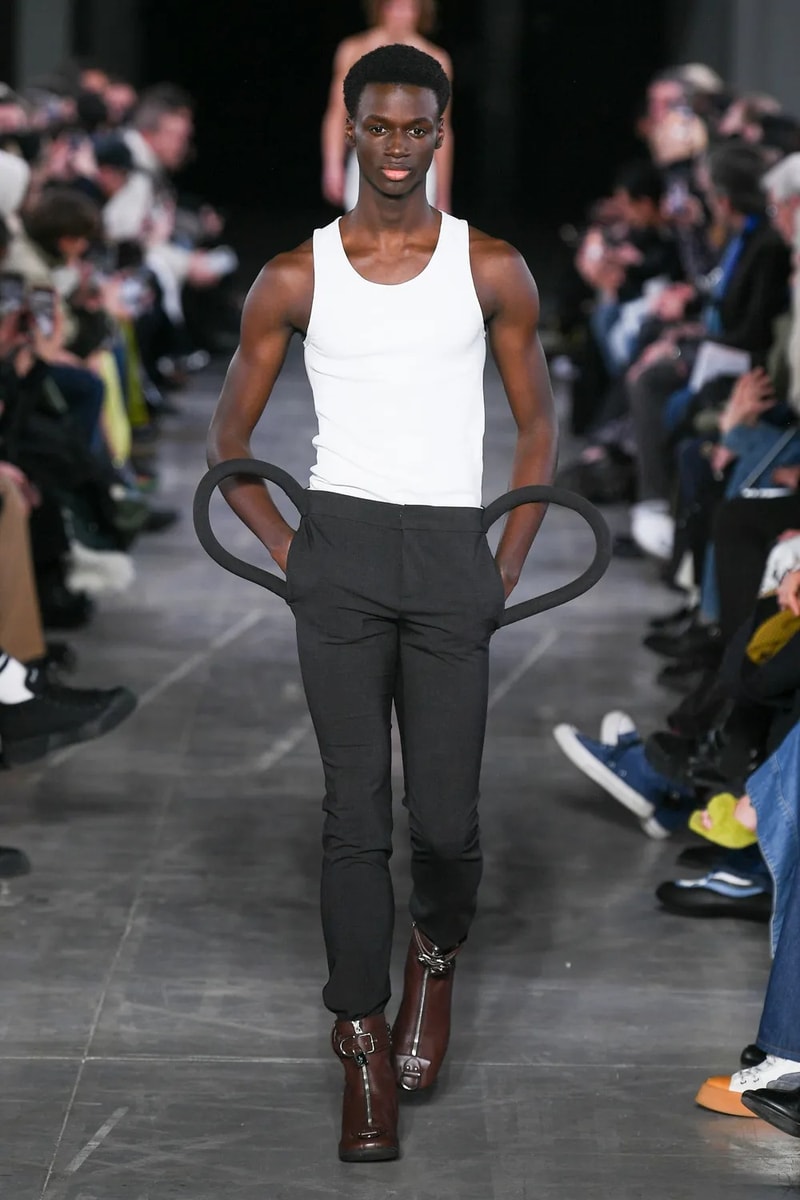 36 of 46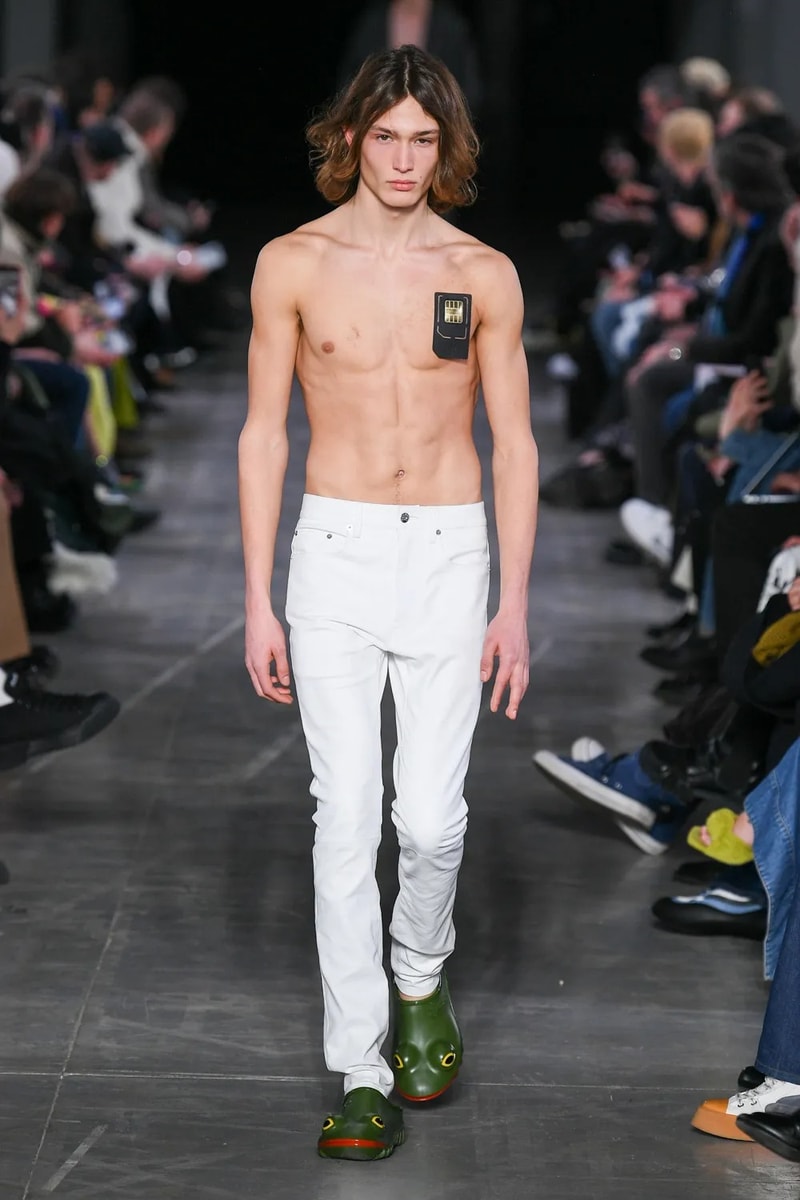 37 of 46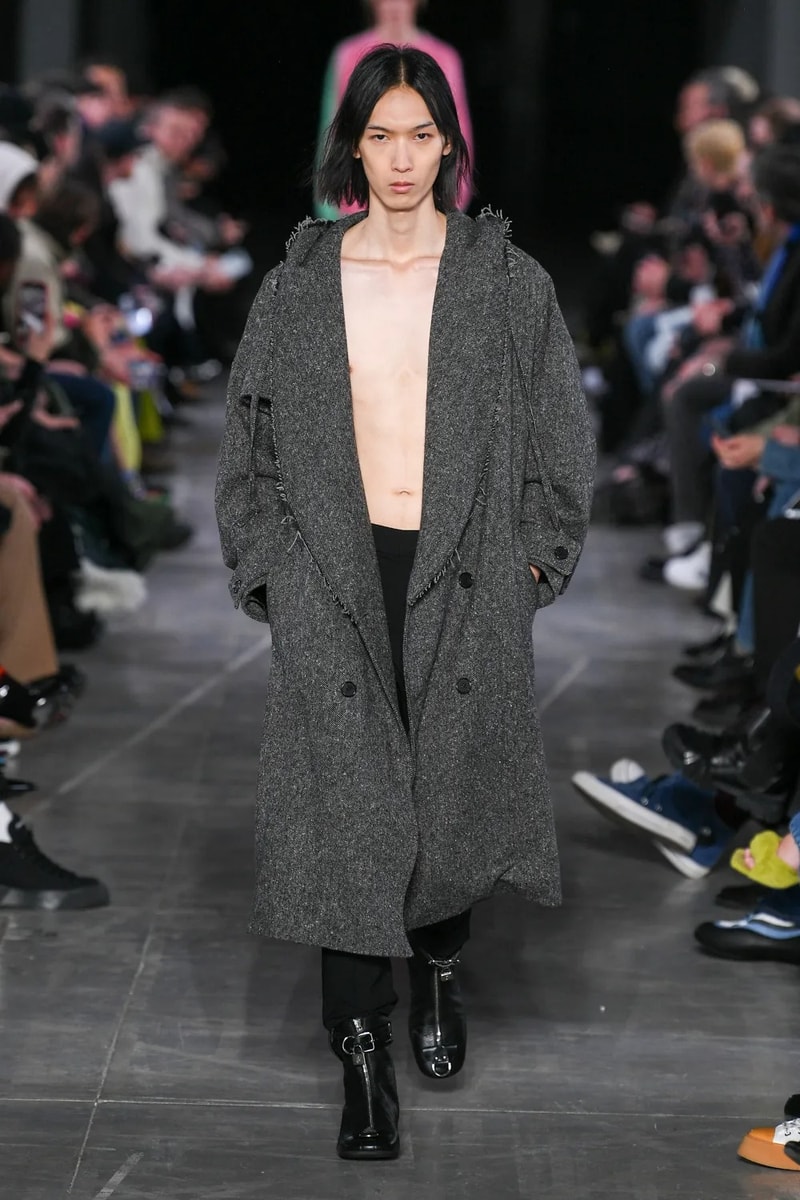 38 of 46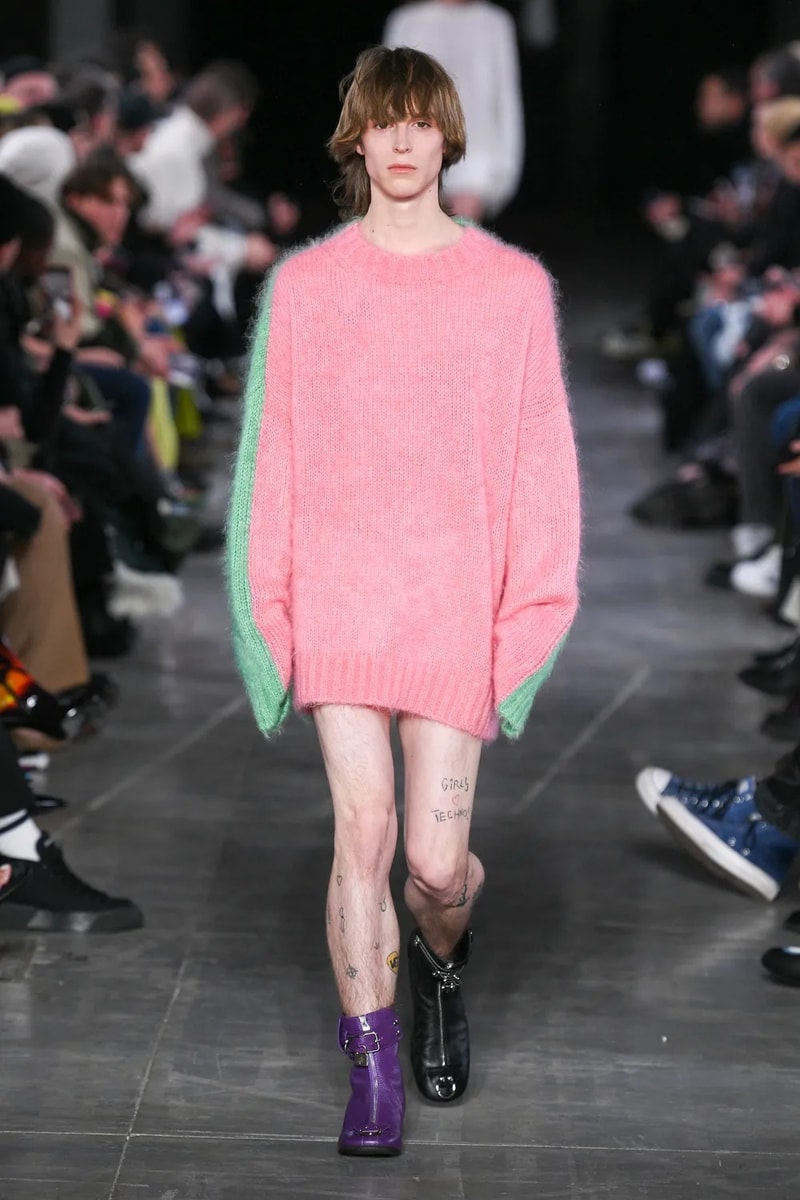 39 of 46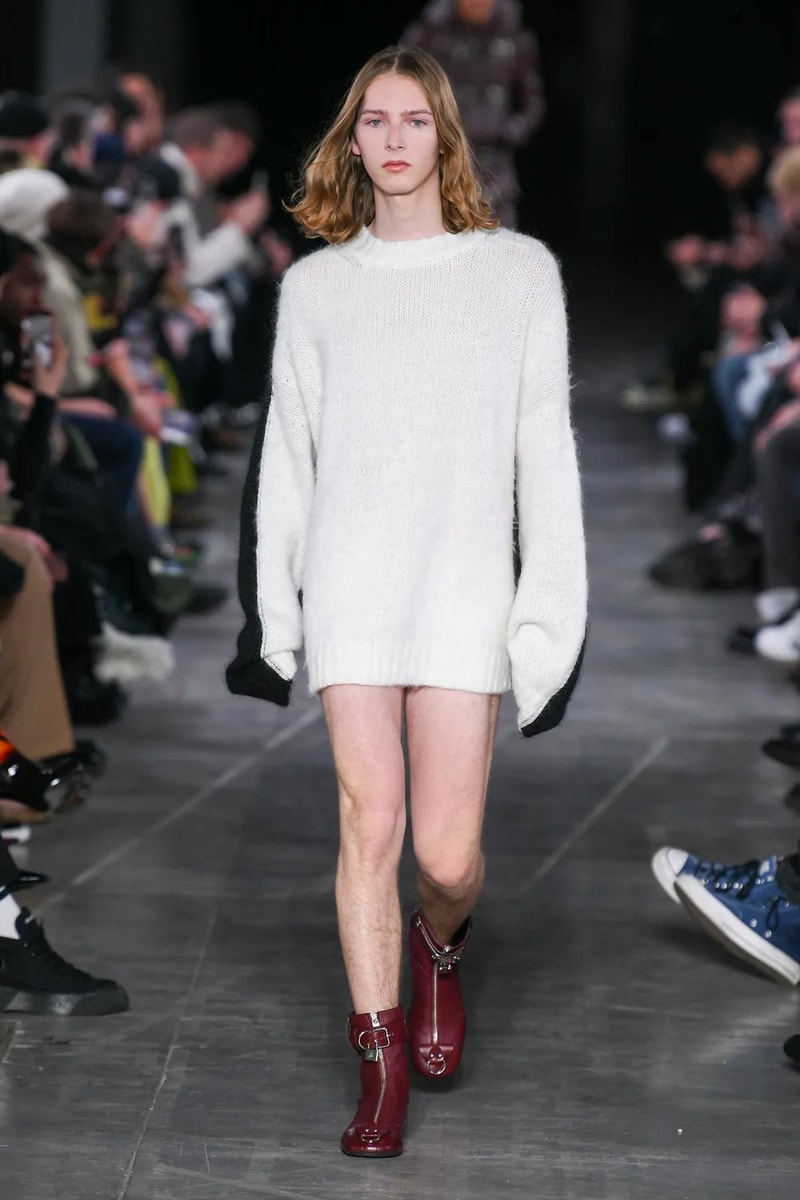 40 of 46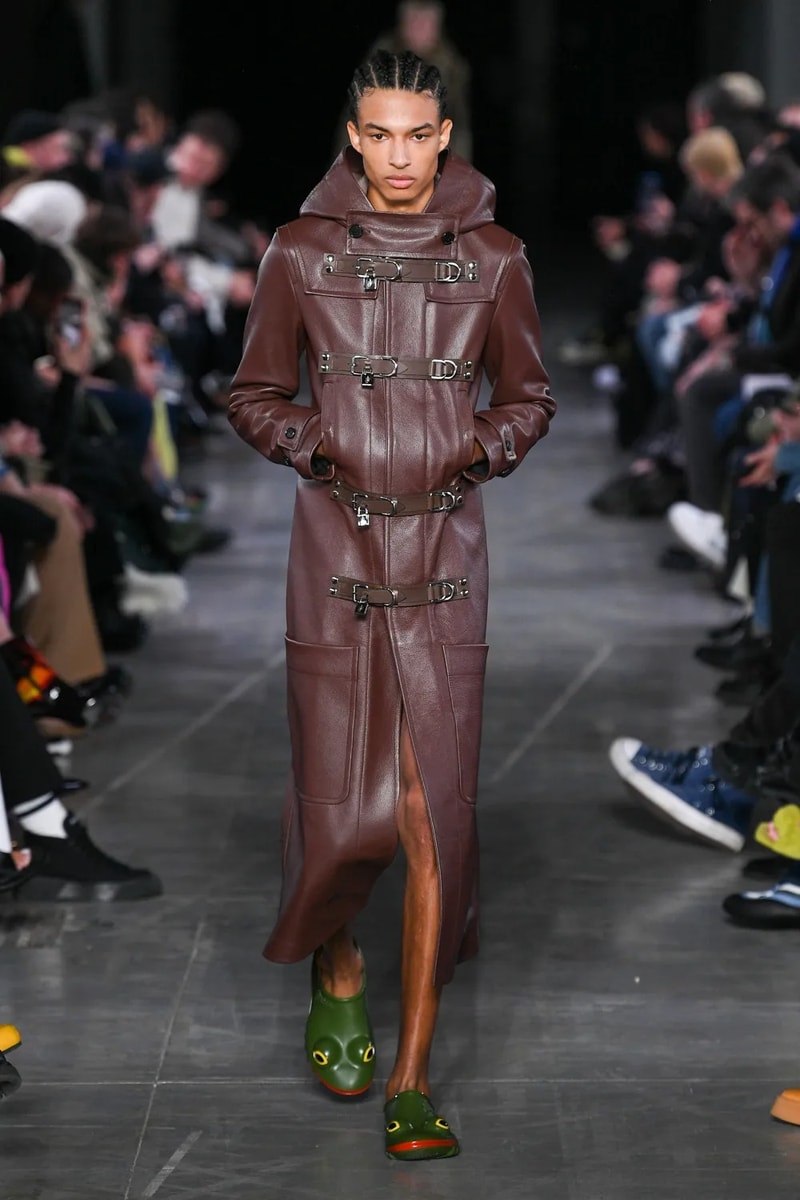 41 of 46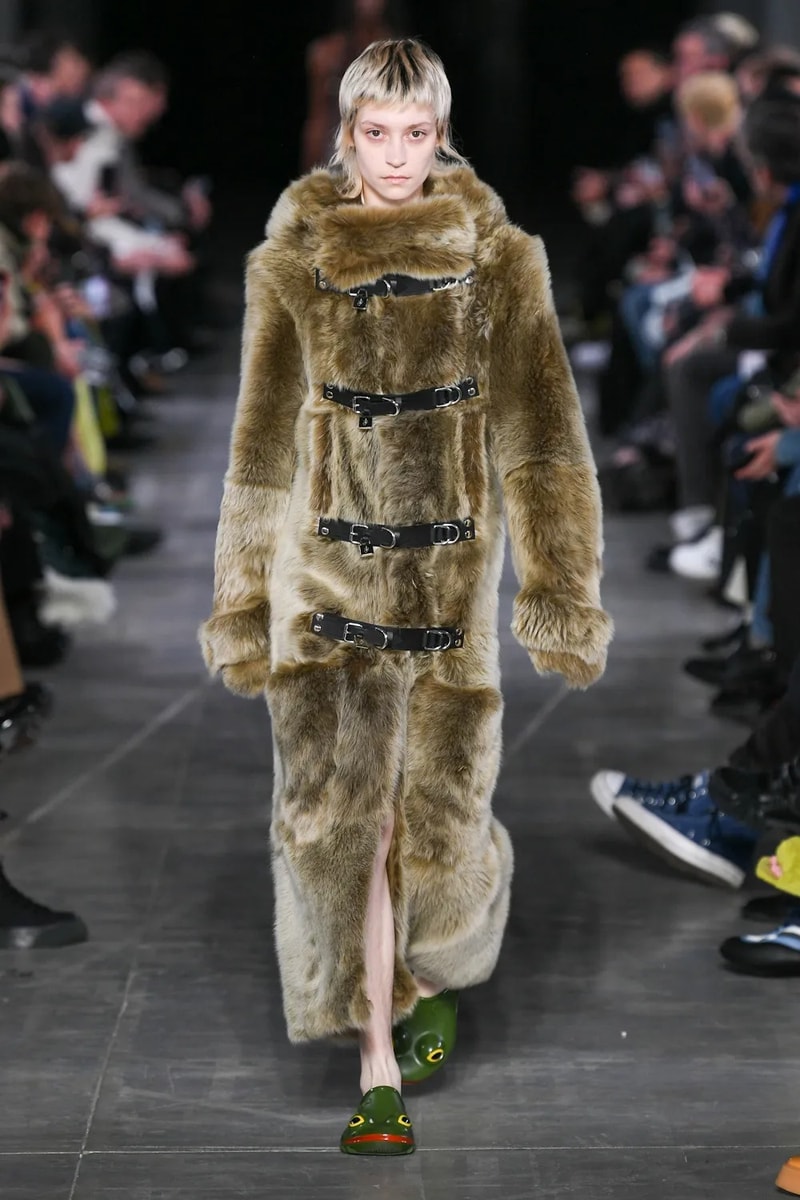 42 of 46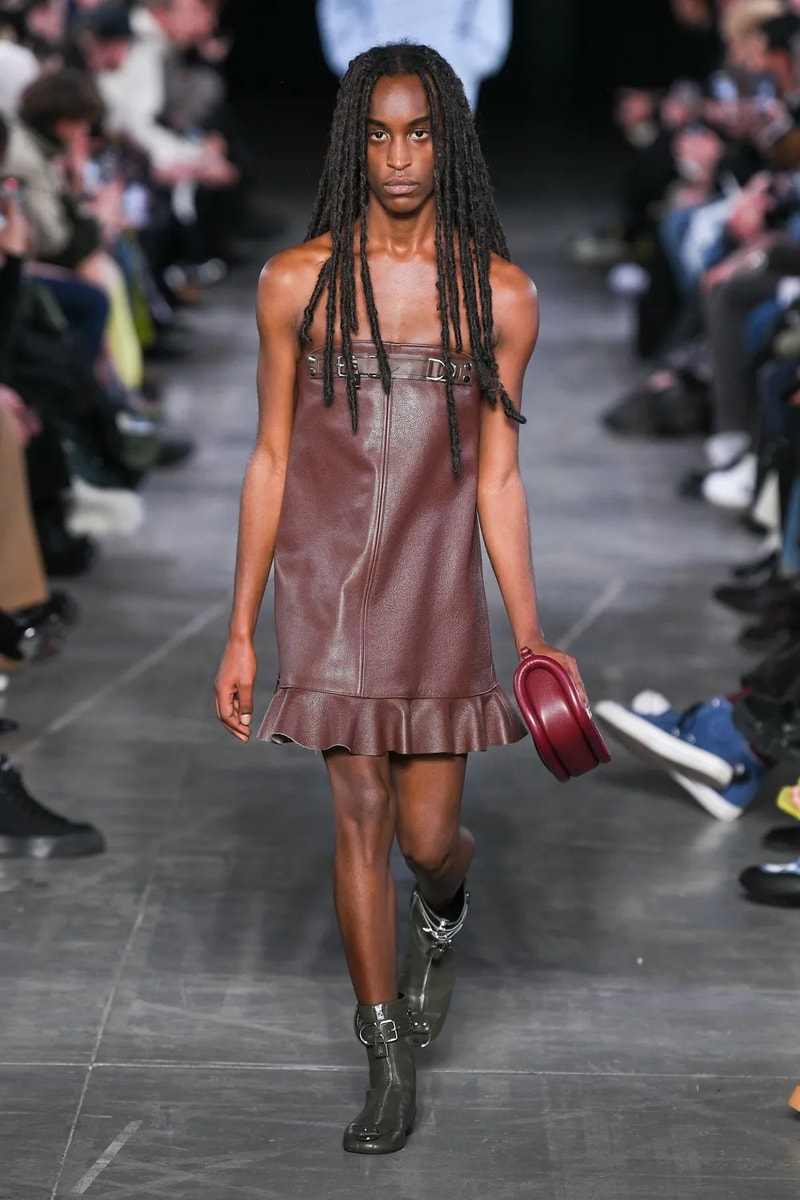 43 of 46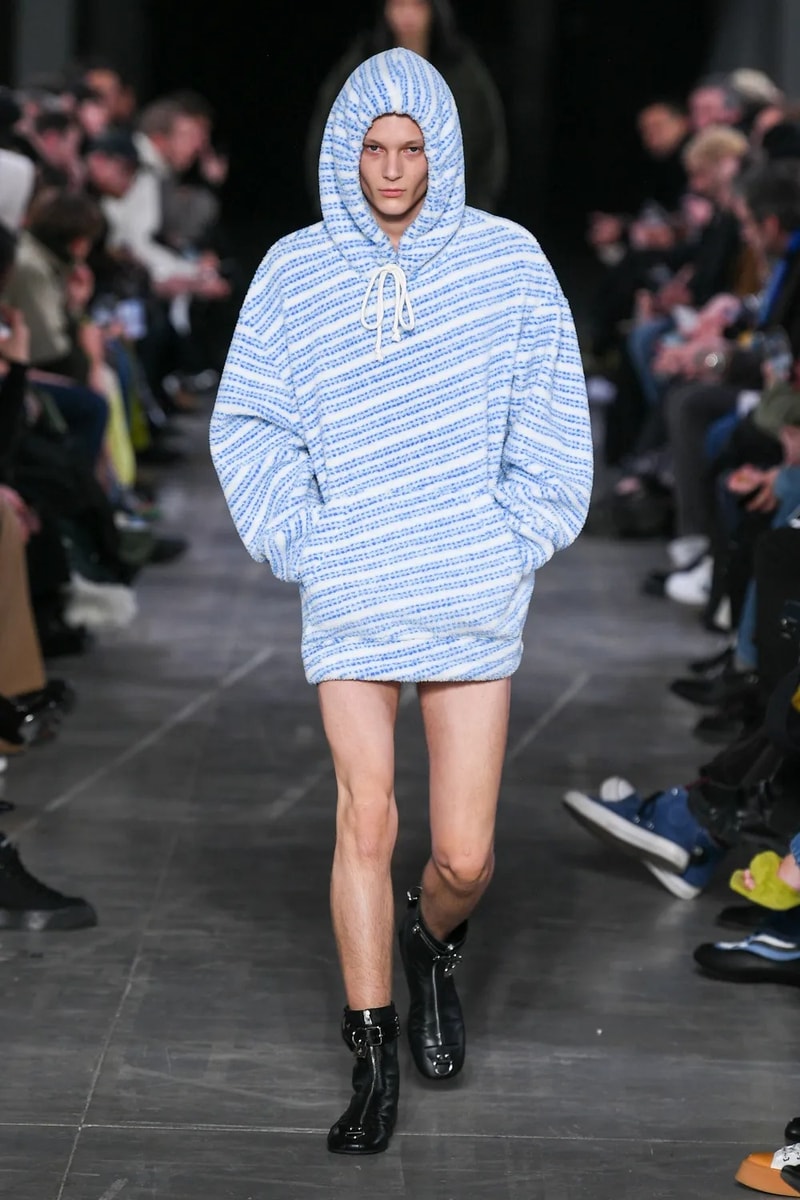 44 of 46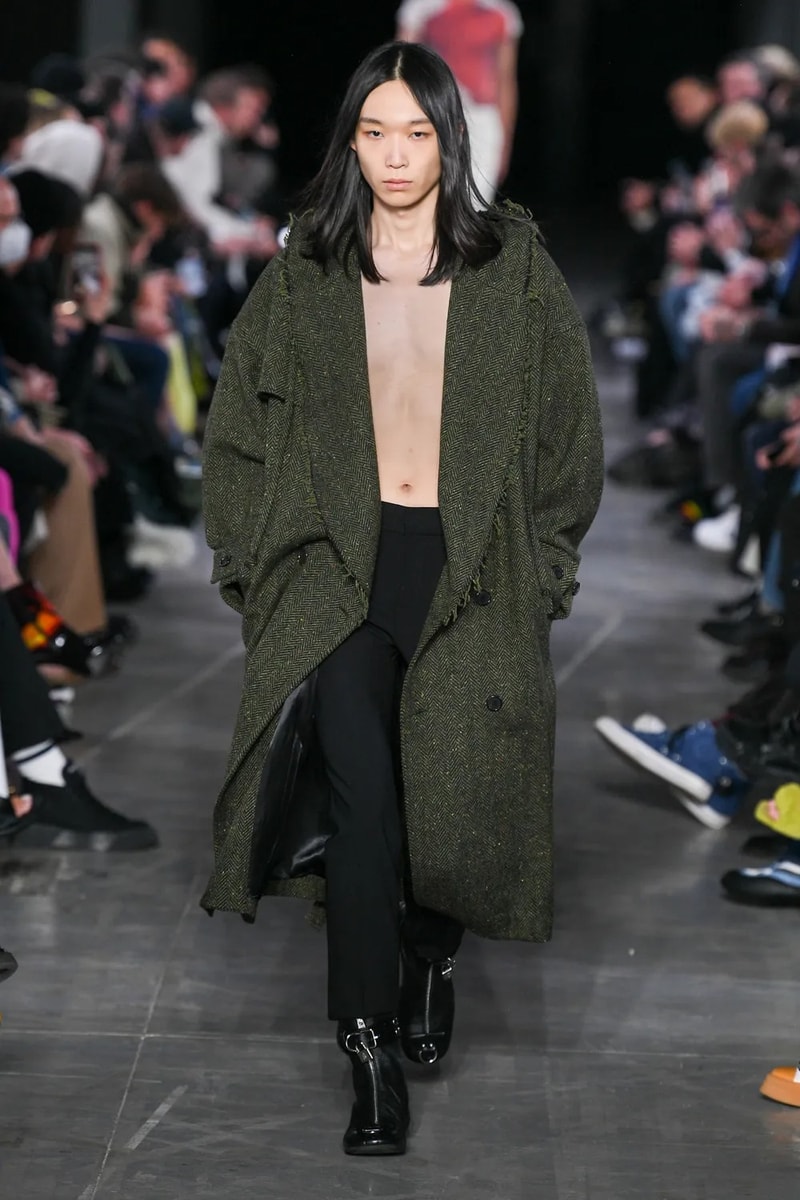 45 of 46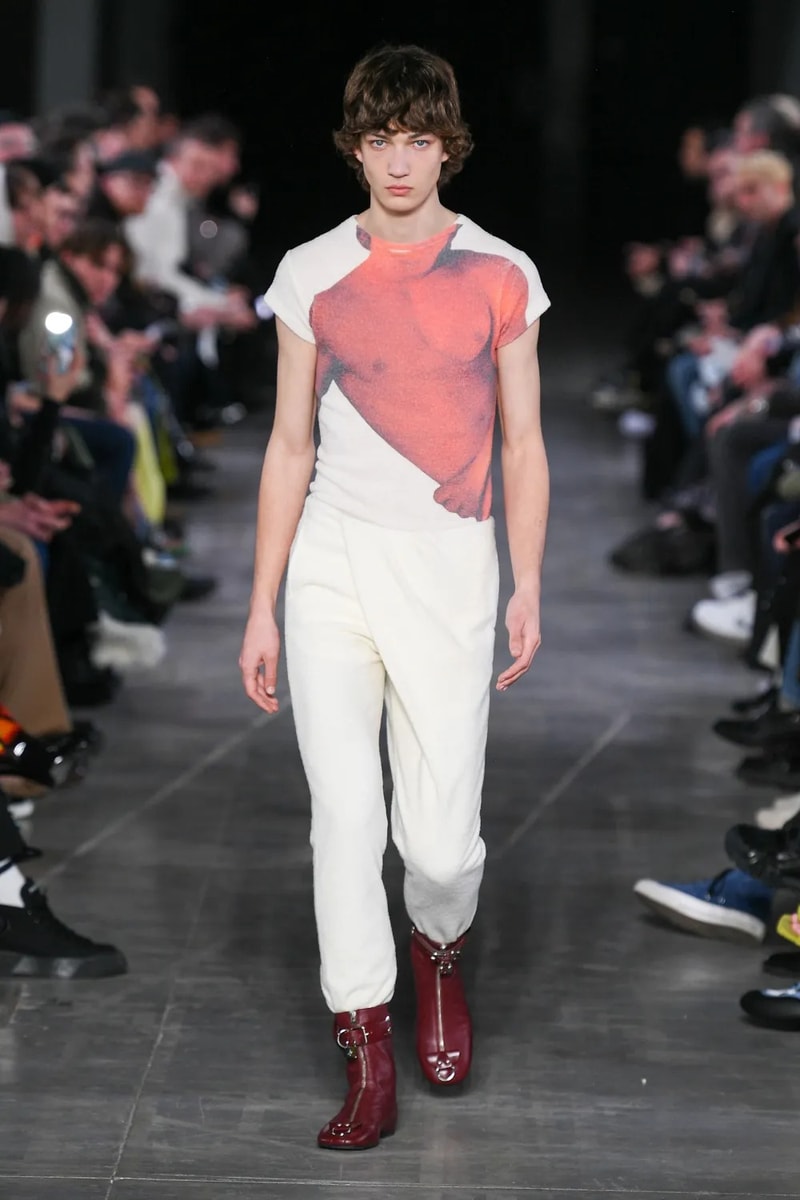 46 of 46
After taking over London Fashion Week with his Spring/Summer 2023 show that bridged casino arcades with surrealist fish dresses, homages to the late Queen Elizabeth II, and plenty of playful moments, Jonathan Anderson's eponymous label — JW Anderson — is back in Milan.
Following a complete Instagram account wipe, the Northern Irish fashion designer and LOEWE Creative Director started to re-shape his brand's online identity. Buffering graphics came first, shortly followed by a close-up of a man holding a jar of Vaseline, a selfie of Anderson holding a Howard Hodgkin artwork, and a pair of Wellipets frog clogs. All were signs of what was to come from the unruly creativity Anderson projects season after season.
For the House's Men's Fall/Winter 2023 and Women's Pre-Fall 2023 runway show, JW Anderson delivered references to his past, childhood, and what he alluded to as being straightforward. While many of the looks were conceptual — a T-shirt had a pillow attached to its front and was being worn by a model with tomatoes painted on them, for example — little was truly surreal.
In fact, Anderson said the only surreal moment was his collaboration with Wellipets — debuting mules and a frog take on his viral Pigeon Clutch Bag. Those shoes were contrasted by a new boot style that appeared in multiple colorways, drawing inspiration from bags. Clothing, on the other hand, was only slightly tweaked with Anderson's usual irreverence.
Nods to his FW13 collection came with leather re-dos of the frilled shorts, this time appearing with belts that had JWA-branded locks on them. It informed dresses and a straight jacket-like coat, however, the star coat of the show was the designer's simpler piece — a glossy brown leather coat cut with a deep V-shaped lapel opening.
Vintage men's erotica was applied like trompe-l'œil on fine, soft jerseys singlets, with the heads of the graphic men cut off to leave space for the wearer's own face. Big Bird yellow appeared on a fluffy hooded coat, while other men's offerings — such as the black double-breasted coat — were wide at the shoulders and narrow at the foot, elongated the entire way down the body. On the contrary, womenswear jackets were shrunken, almost looking like they were bursting at the seams even though they weren't tight at all.
Shearling and leather combined for briefs and tank tops, with another tank top being crafted entirely from white leather. It was a theme we'd seen with brands like Matthieu Blazy's Bottega Veneta, only here at JW Anderson, the look felt more structured, especially when paired with the sculptural formal trousers.
The show invite — an oversized sim card — turned into jacrons on the back of pants, a nipple cover, and appeared frequently on necklines, implying that the wearer of these clothes has subscribed to Anderson's visionary label. And with that in mind, many were hooked on his rather relaxed (for Anderson) show.
From black T-shirt dresses crafted from the fine jersey that permeated much of the collection to opening looks of buttock-teasing models holding scrolls of fabric, JW Anderson FW23 was a lesson in taking all of the unnecessary things away — much like Prada earlier today.
Backstage, Anderson celebrated with friends Charli XCX, Luca Guadagnino and The White Lotus' Sabrina Impacciatore before having an intimate press junket. Here's what he had to say:
"It's a very raw state of mind. That's what I wanted for this collection. The sweater is the sweater, the trouser is the trouser, the jacket is the jacket. There's no kind of over-explanation in the look. It's working with tensions; this idea that the bag becomes the shoe, the shoe becomes the bag. The idea that you're committed to something. There's an idea of three colors working together — the blue, the yellow, and the brown — there's something about color therapy somehow.

I liked the idea of looking at subversion. Especially in London, especially in the '70s and '80s, and looking at great masters like [Vivienne] Westwood… I think we shouldn't be scared of subversion. I think it's more about not shaming, it's ownership. Working in fashion we get so scared. I think it should be about a constructive dialogue — I love menswear and I can't do what I do without working with a menswear wardrobe because I feel like it helps me contradict myself.

[On the topic of Wellipets], I was googling and suddenly they came back up again. I was pestering them on the phone for weeks to see if we could [work together]. Something about them reminds me of my childhood, they were such a thing to have. They were the "trainer" as a child. It is the only surrealist moment in the collection which, ultimately, is like a cassette player. It's an icon of design, it's in the design museum and in every institution, and I think it symbolizes something. They were worn in better days with our Royal Family.

I think of fun. As we reduce — because I think we're heading into a season of reduction — and strip back, I also think that if we still don't have humor I think it's hard. It's about connecting to something. That's what JW Anderson is; our accessories are about a cultural reference."
JW Anderson FW23/PF23 can be seen in the gallery above. More on Milan Fashion Week FW23 can be found across Hypebeast.
In other news, Etro has officially arrived with its powerful '70s statement.