Brecht Wright Gander Looks to the Heavens for Handcrafted Collection
Featuring intricate inlays inspired by the ancient Celestial Alphabet.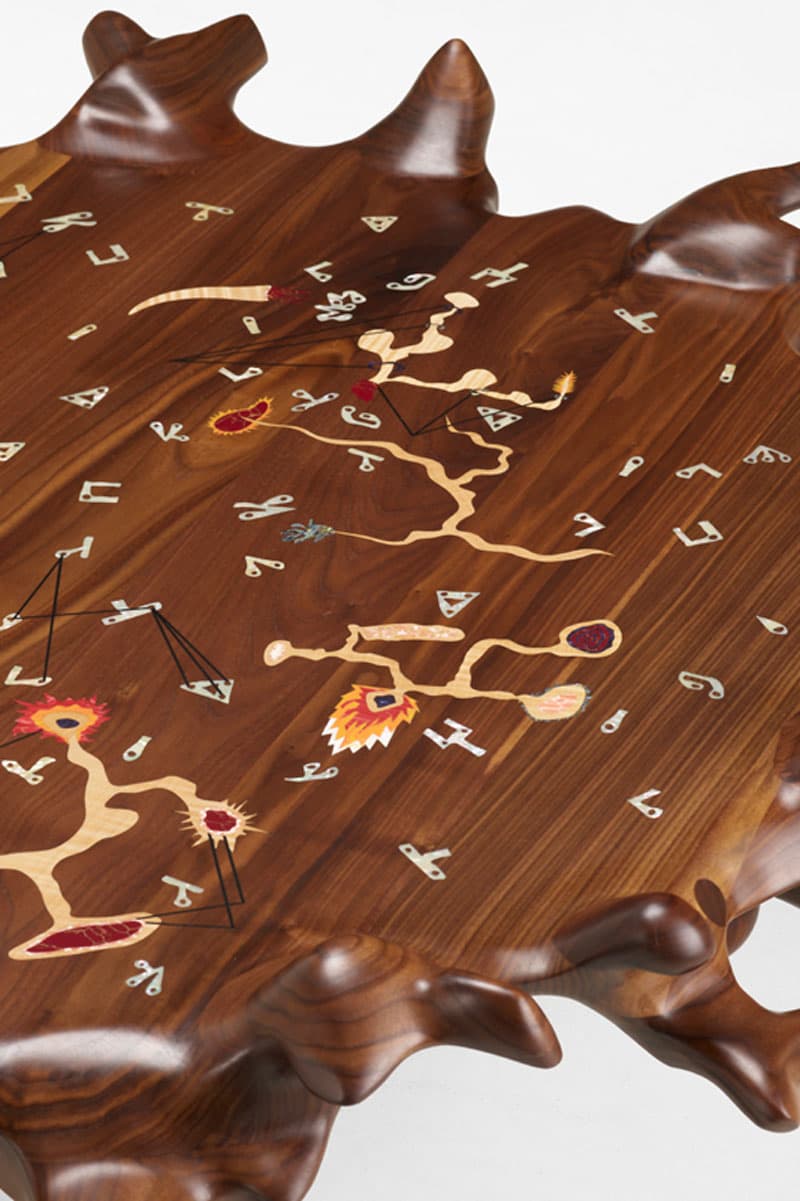 1 of 10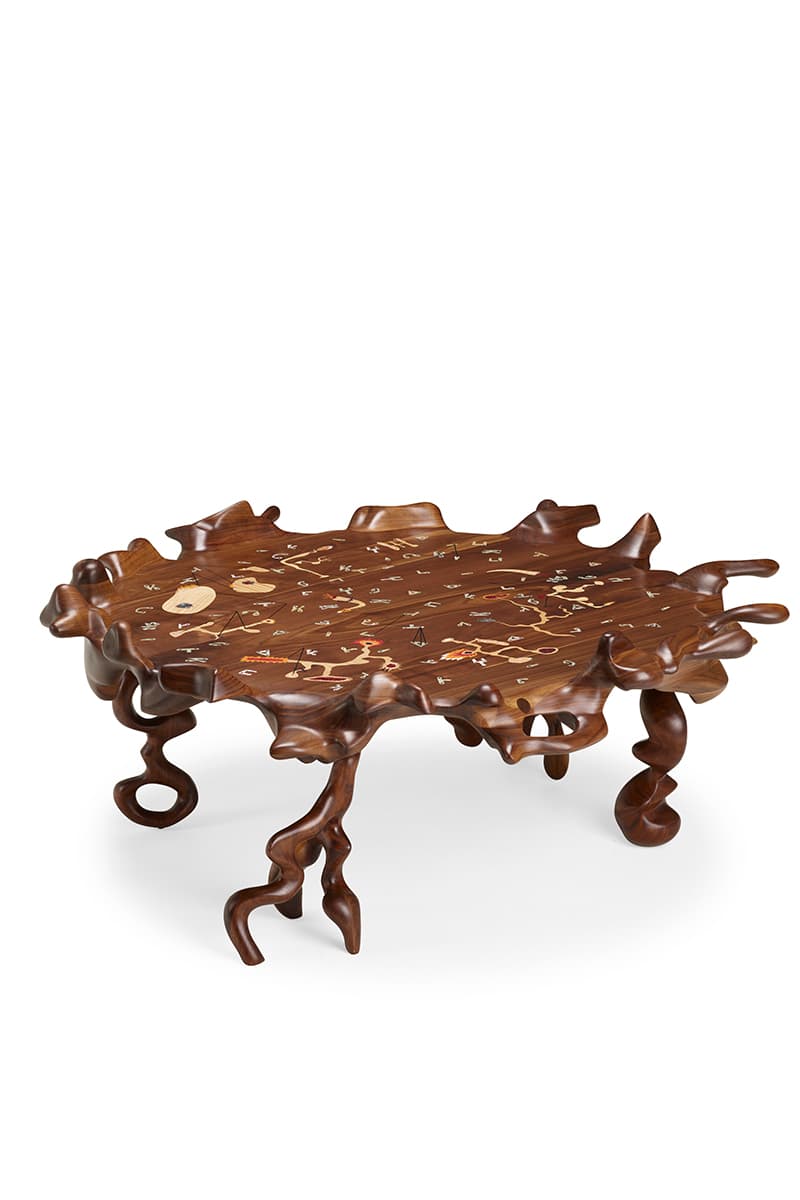 2 of 10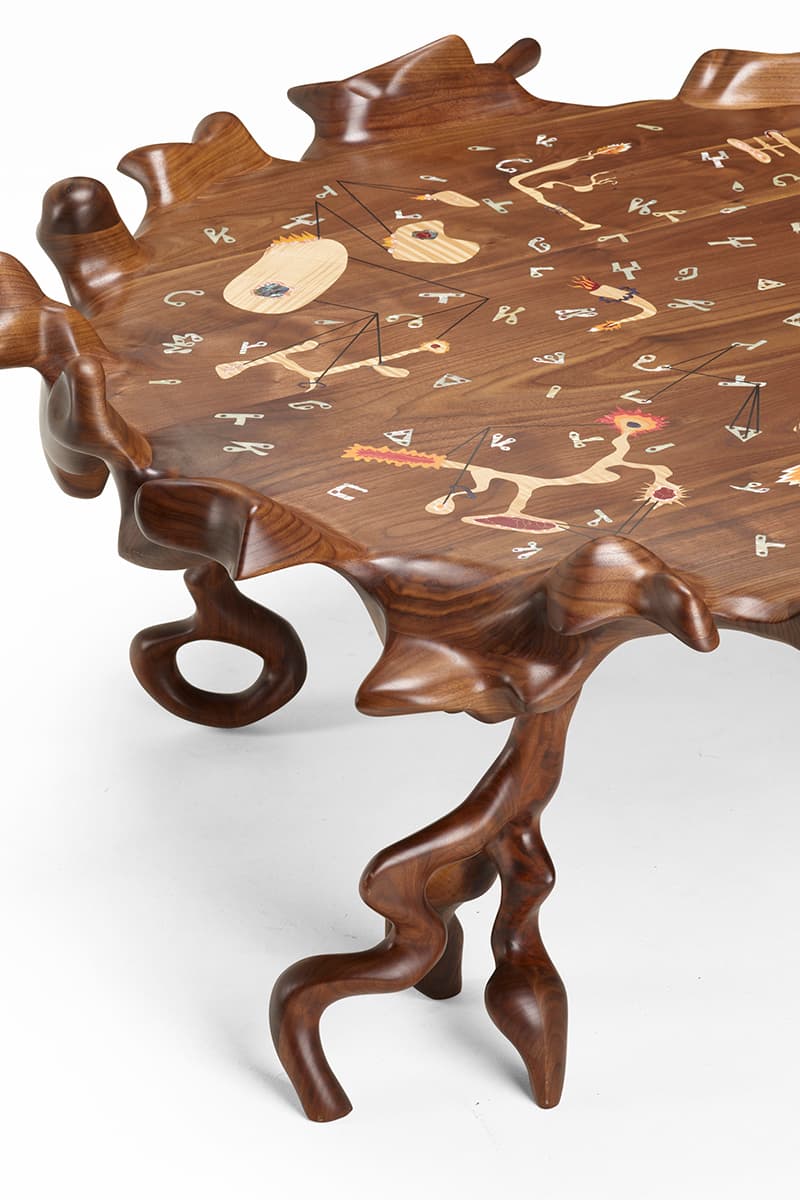 3 of 10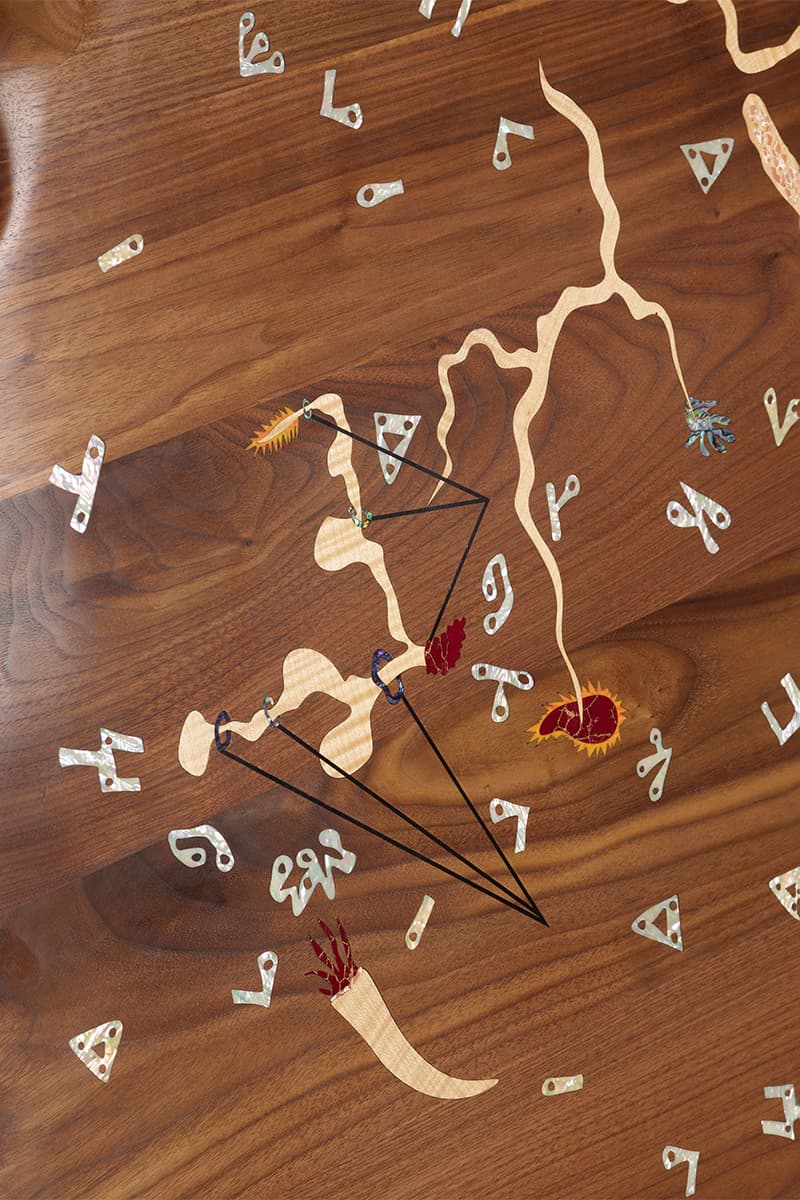 4 of 10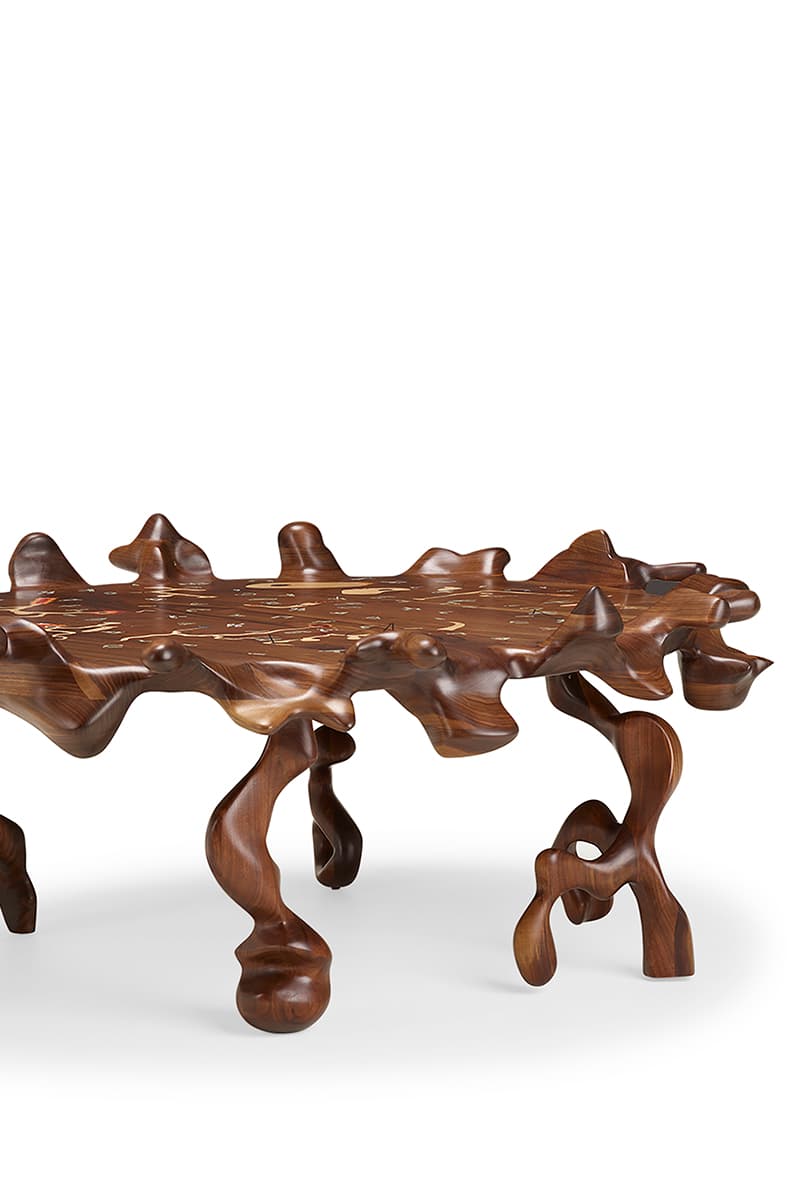 5 of 10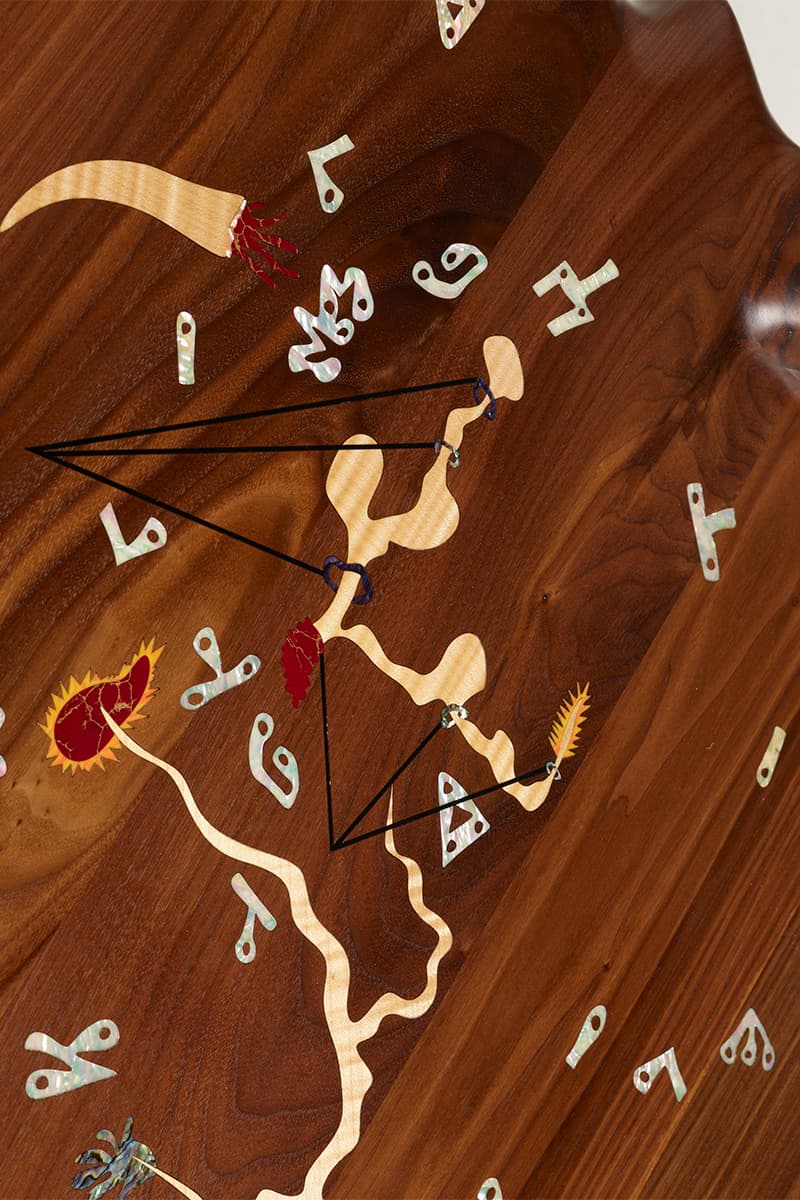 6 of 10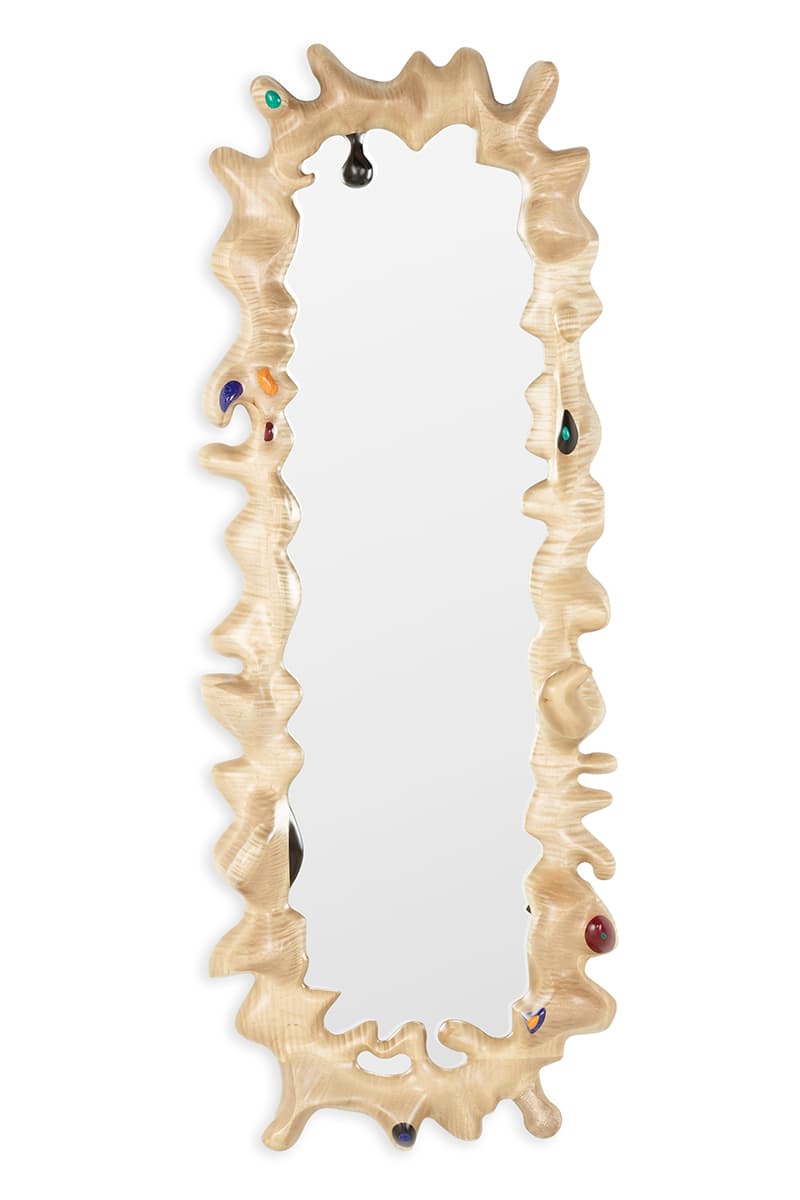 7 of 10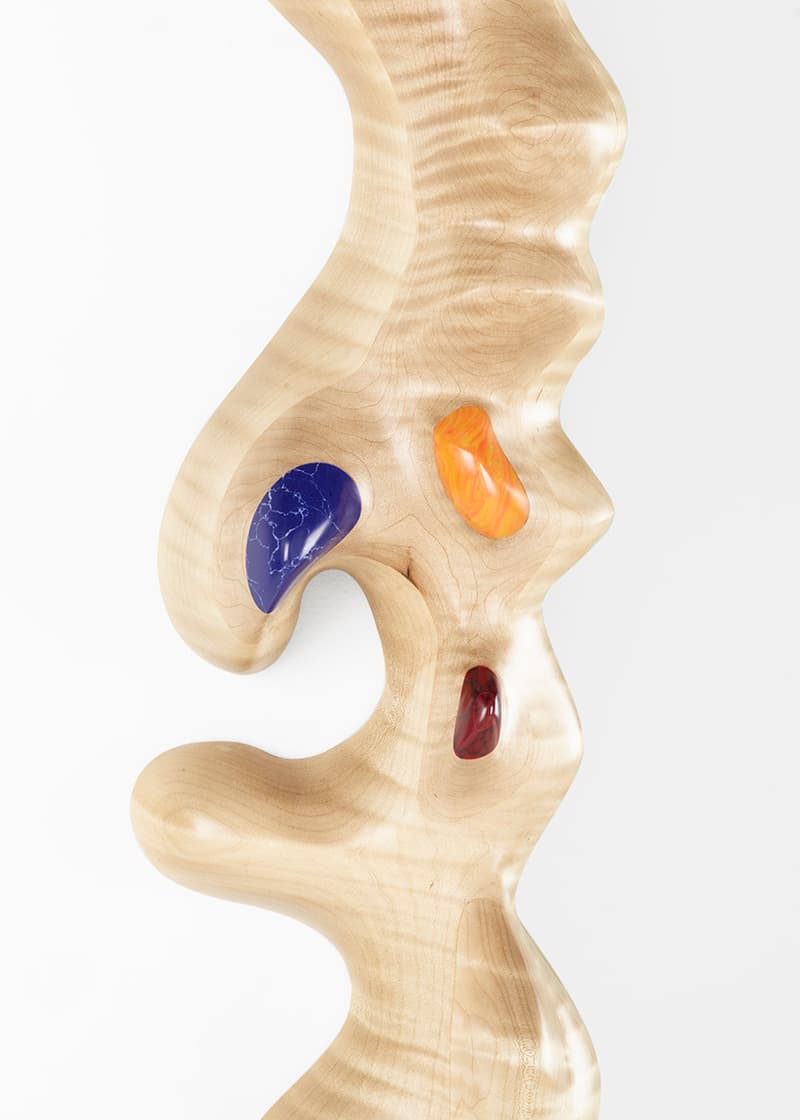 8 of 10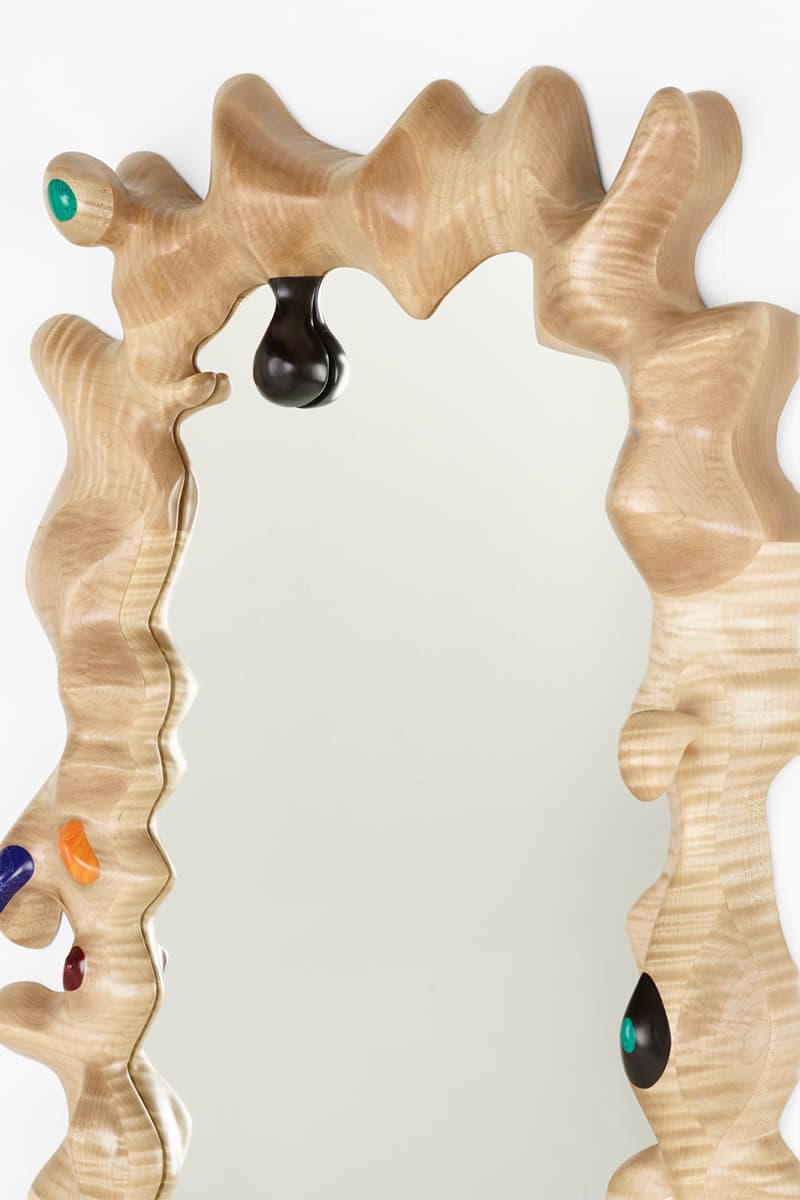 9 of 10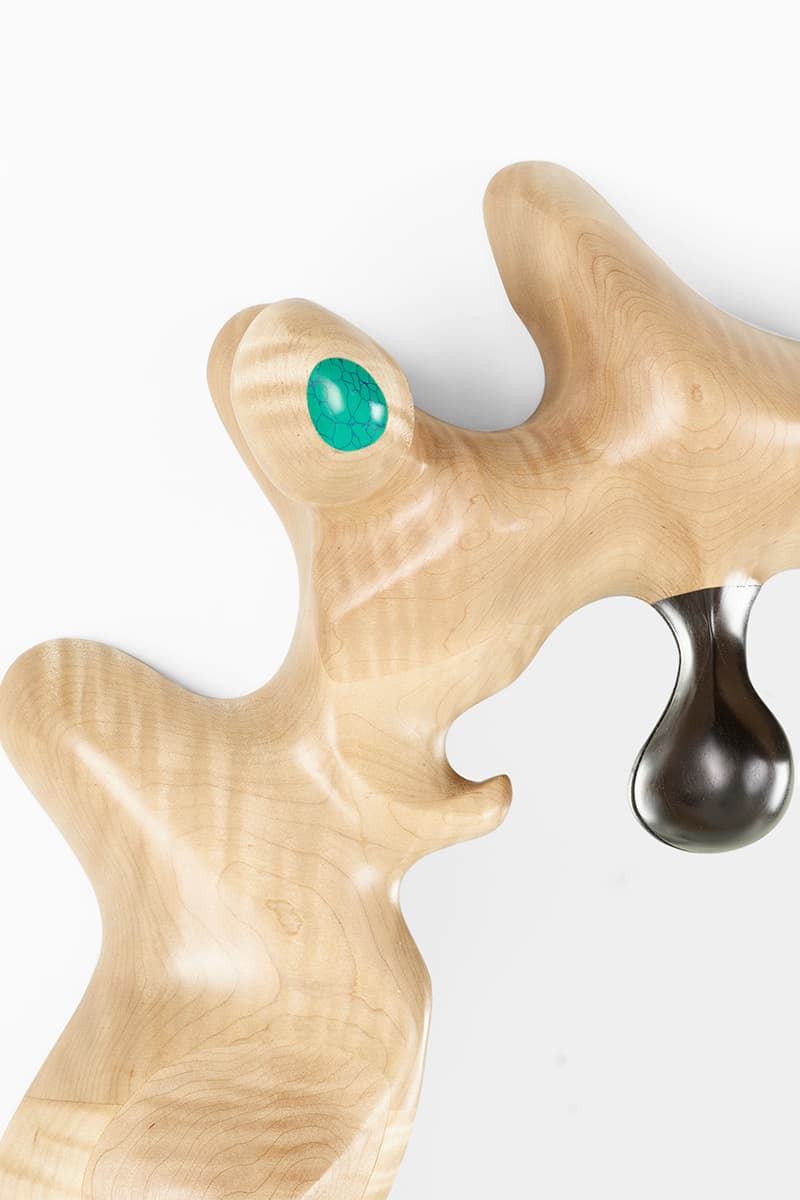 10 of 10
New Jersey-based designer Brecht Wright Gander has unveiled a series of wooden furniture pieces, which each take on a drippy, organic form carved from curly maple. Named "Knowledge of All Dark Things", the pieces feature inlays inspired by a 16th-century alphabet devised in order to communicate with angels known as the "angelic script".
First shown at Design Miami late last year, the collection is presented by Room 57 gallery. Typical of Gander's work, it combines intricate handcraft with cerebral concepts. "I was interested in using language," he says. "But the thing about words is that they tend to dominate any other medium." In order to avoid this, he opted to use the shapes from the so-called angelic script, which was developed by Heinrich Cornelius Agrippa and features 22 characters, mostly based on Hebrew names.
When undertaking carving and form shaping, Gander employs a largely intuitive tactic. "I start carving away at what are initially large blocky assemblages of wood — and then I start to see where the form wants to go," he says, describing this process as more of an "excavation" than imposition. The inlays, made from stone and shell, were then crafted through CNC-controlled lasers and were made in collaboration with luthiers typically working on bespoke musical instruments.
For Gander, the collection is intended to evoke the feeling of a meaning without explicitly alluding to one, by allowing room for interpretation. "I chose a language no one would be able to read — an occult script — one which relates to points of light in the sky and is mapped from constellations — because while no one would be able to read it, they would sense that something was being said," he adds. Across the biomorphic series are a coffee table complete with knotty feet, mirrors with colorful inlays, and a cabinet.
Take a closer look at the collection above, and for more design – meet Supertoys Supertoys – the Rotterdam designers pushing a movement that encourages empathy for objects, named "Radical Cuteness".