WADE and PEACEMINUSONE Announce an Interesting Partnership
The IPX virtual influencer and G-Dragon's label will collaborate on fashion, culture, and the arts across the digital and physical space.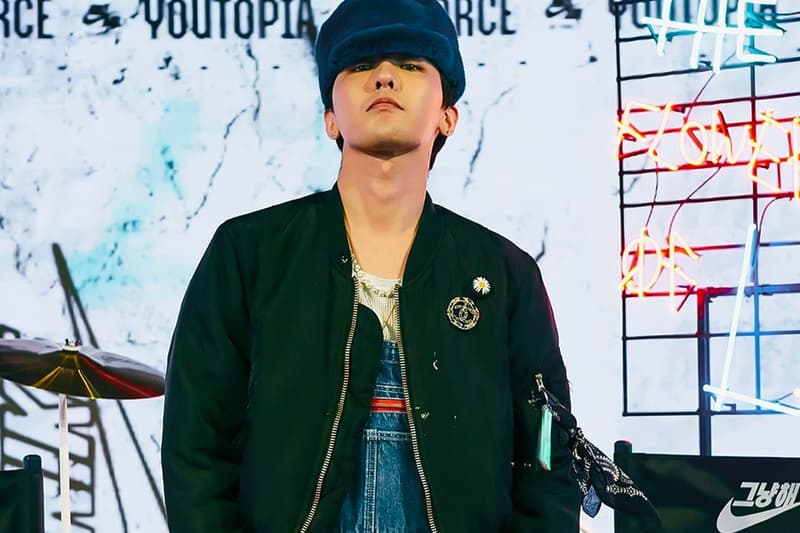 Recently serving as the first virtual model for SAINT Mxxxxxx and the first virtual photographer for Leica's "O! Leica 2022 – Out of the Ordinary" photo exhibition, virtual influencer WADE and G-Dragon's PEACEMINUSONE label have come together for a new partnership. Created by digital IP company IPX and fashion figure KB Lee, Wade is a virtual IP expressed as a mutant-made-of-water who loves to DJ and is passionate about streetwear and skateboarding. Wade has served as part of collaborative efforts for the PEACEMINUSONE x Nike Kwondo 1 "F&F" and Kasina x Nike Air Max 1 "Won-Ang," and unveiled its own produced track and video in Times Square in New York and Shibuya in Tokyo.
The WADE x PEACEMINUSONE partnership will feature fashion, culture, and art releases across the digital and physical space. Coming together, the duo aims to combine WADE's respect for diversity and place outside of the mainstream, with PEACEMINUSONE's outlook on creative freedom. Kicking off the partnership will be "WADE Friends & Family (WADE F&F)," a membership NFT to be launched September 15. The NFT is the start of experimental collaborations with various renowned artists in the fashion and music scenes from the virtual influencer.
"The partnership between WADE and PEACEMINUSONE, each respectively with exceptional influence in the metaverse and fashion scene, plans to unravel various creative collaborations that provide an immersive on-and-offline experience," said IPX. "WADE will not limit its works to the mainstream or a specific subculture but initiate experimental collaborations regardless of genre or form across all boundaries including NFTs within a decentralized space, thus emerging into a virtual artist IP that gives inspiration to people who embrace values of diversity."
View this post on Instagram
View this post on Instagram
View this post on Instagram
View this post on Instagram
In case you missed it, Professor.E highlights its striking SS22 wares with an evocative editorial.