Netflix Announces Full Cast of 'Avatar: The Last Airbender'
The live-action series features George Takei, Arden Cho and more.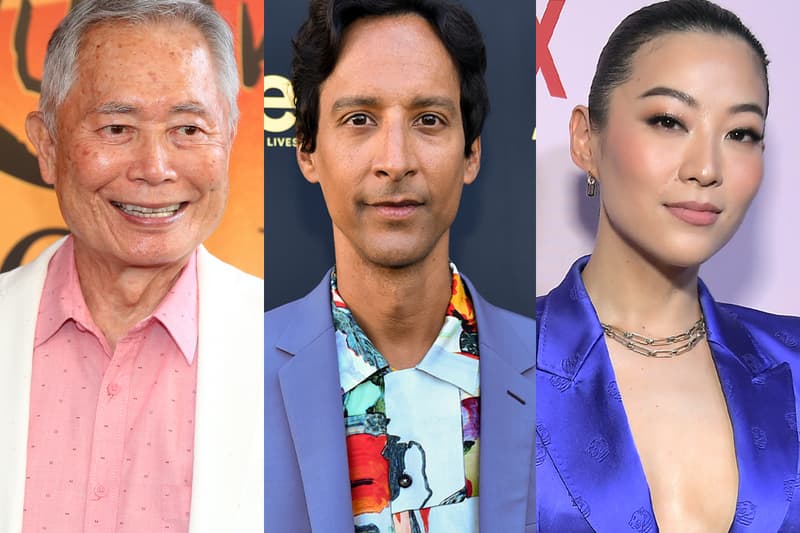 The full cast for the upcoming highly-anticipated live-action Avatar: The Last Airbender on Netflix has officially been revealed.
The streaming giant has announced 20 new additions in the cast including legends like George Takei, alongside Utkarsh Ambudkar, Arden Cho, Dann Pudi and more. Those playing the titular characters in the Water Tribe include Amber Midthunder as Princess Yue, A Martinez as Pakku the waterbending master of the Norther Water Tribe, Irene Bedard as Yagoda the empathetic healer, Joel Oulette as Hahn, Nathaniel Arcand as Chief ARnook and Meegwun Fairbrother as Avatar Kuruk, a previous Avatar who has a haunted past.
The Earth Kingdom characters include Cho as June, the bounty hunter, Ambudkar as King Bum, Pudi as the mechanist, Lucian-River Chauhan as Teo and James Sie as the cabbage merchant. The list goes on with Fire Nation characters taht include Momona Tamanda as Ty Lee, Thalia Tran as Mai, Ruy Iskander as Lt. Jee, Hiro Kanagawa as Fire Lord Sozin, C.S. Lee as Avatar Roku, François Chau as the Great Sage and Ryan Mah as Lt. Dang. Rounding out the cast is Takei as the voice of Koh, the ancient, predatory spirit and Randall Duk Kim who is set to voice Wan Shi Ton, the Spirit of Knowledge who appears as an owl.
Variety reports that the main cast was previously announced to include Goron Cormier as Aang, Kiawentiio as Katara, Ian Ousley as Sokka, Dallas Liu as Zuko, Elizabeth Yu as Azula, Paul Sun-Hyung Lee as Iroh, and Daniel Dae Kim as Fire Lord Ozai. The live-action adaptation is derived from the hit animated Nickelodeon series of the same name. The Netflix series is executive produced by showrunner Albert Kim, Rideback's Dan Lin and Lindsey Liberatore, and Michael Goi.
The live-action series is expected to arrive on Netflix in 2023.
Elsewhere in entertainment, Netflix's The Playlist tells the story behind the creation of Spotify.