Marvel Releases New Deleted Scene From 'Thor: Love and Thunder'
Revealing what Zeus' and Thor's dynamic could have been.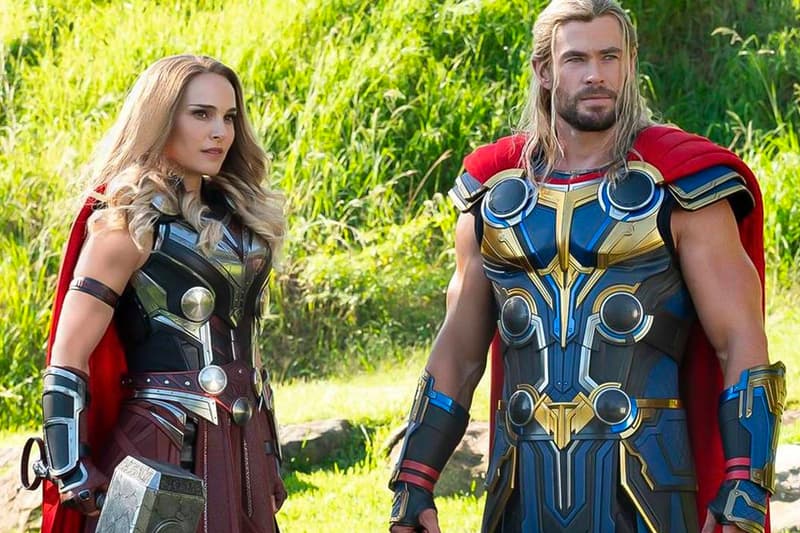 Marvel Studios has recently released a new, never-before-seen deleted clip of the Natalie Portman, Chris Hemsworth and Russell Crowe in Thor: Love and Thunder.
The deleted scene was first debuted by People and shows just how different the dynamic between Zeus and Thor could have been. Ahead of the film's digital release, the clip shows Thor and Jane in a tender moment in the hospital as she battles cancer. The version that made it to the actual final cut differs from this one has Zeus appears for a surprise visit alluding to being able to help.
Zeus appears much less confrontational as he pops out behind the privacy curtain and Jane asks, ""Have you been standing there this whole time?" Zeus responds, "Yes," before turning to Thor, "It seems like you are an emotion god after all. Come with me. I have something you may need." The clip is a little over one minute and can be seen below.
Thor: Love and Thunder arrives on Disney+ on September 8.
A new clip of a deleted scene from #ThorLoveAndThunder has been released. pic.twitter.com/1nK7Y7OjTK

— Marvel Crave (@MarvelCrave) September 3, 2022
In other entertainment news, Marvel Studios reportedly confirms hire of a MCU time-keeper.