Leica Set To Drop First-Ever 4K Video Projector in 2023
Sleek aluminum ultra short throw projector will display 80 and 100-inch images.
Leica has revealed its first-ever 4K video projector – the Cine 1 – is on course to drop in Q2 of next year.
The ultra short throw projector – which Leica describes as a Laser TV – can achieve 80 and 100-inch images while positioned just a few inches from a wall, using 'unique triple RGB laser technology' and aspherical Summicron lens.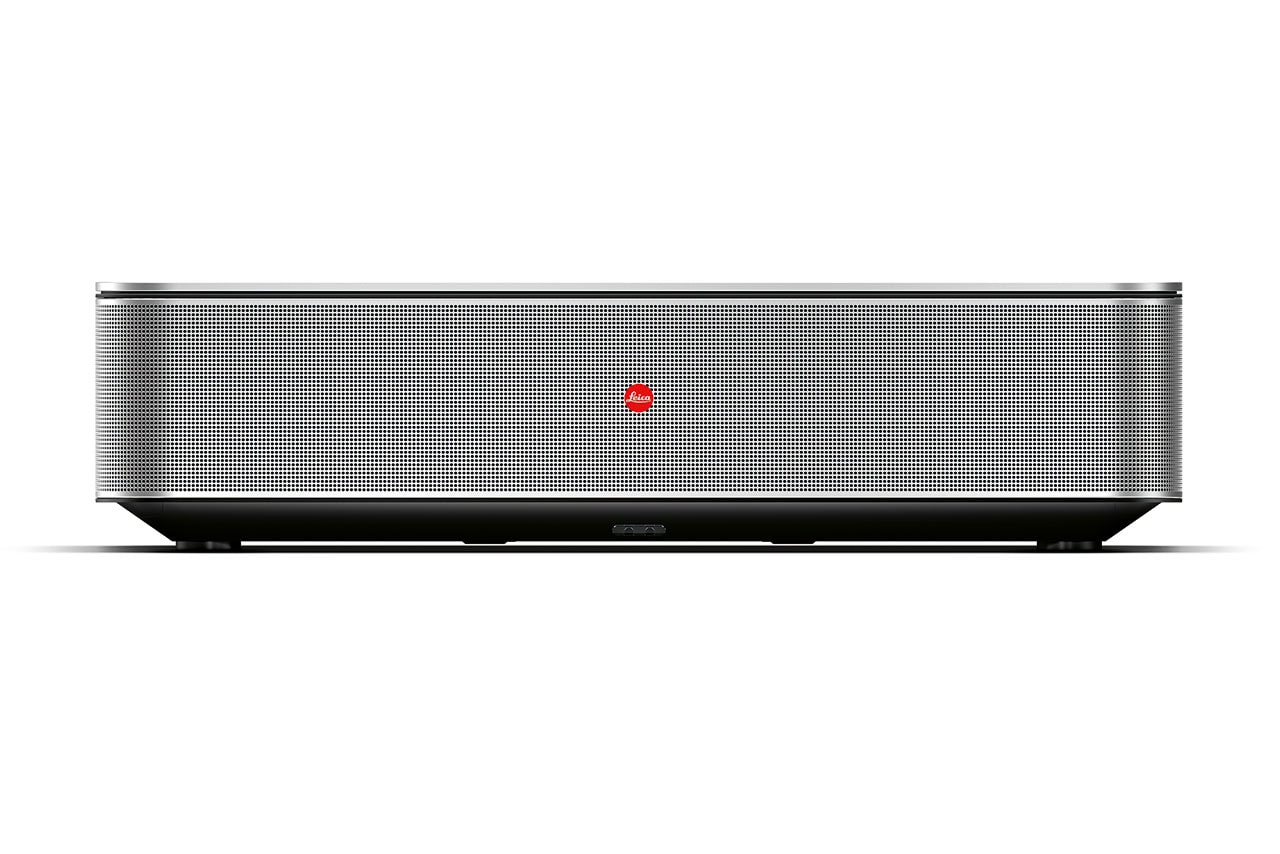 The perforated 'sleek aluminum body' also features Dolby Atmos surround sound, TV tuner and smart TV interface, while HDMI, USB inputs and screen mirroring take care of connectivity.
The short-range laser also betters OLED televisions of comparable size in terms of energy consumption.
'With the Cine 1," says Matthias Harsch, CEO of Leica Camera AG, "consumers can experience cinematic pleasure in the comfort of their own homes at the highest audiovisual level – cinema is coming home."
The Leica Cine 1 is set to become available in Europe in Q2 2023, with no word on price yet.
Elsewhere in Tech, Bang & Olufsen creates limited edition Beosound 2 series to raise money for Ukraine.