G-SHOCK Reimagines Its 2100 and 5600 Series in a Striking Black and Gold Metal Color Scheme
A sleek and contemporary spin on the 2100 and 5600 line introduces brilliant gold metal components and rugged, black hardware.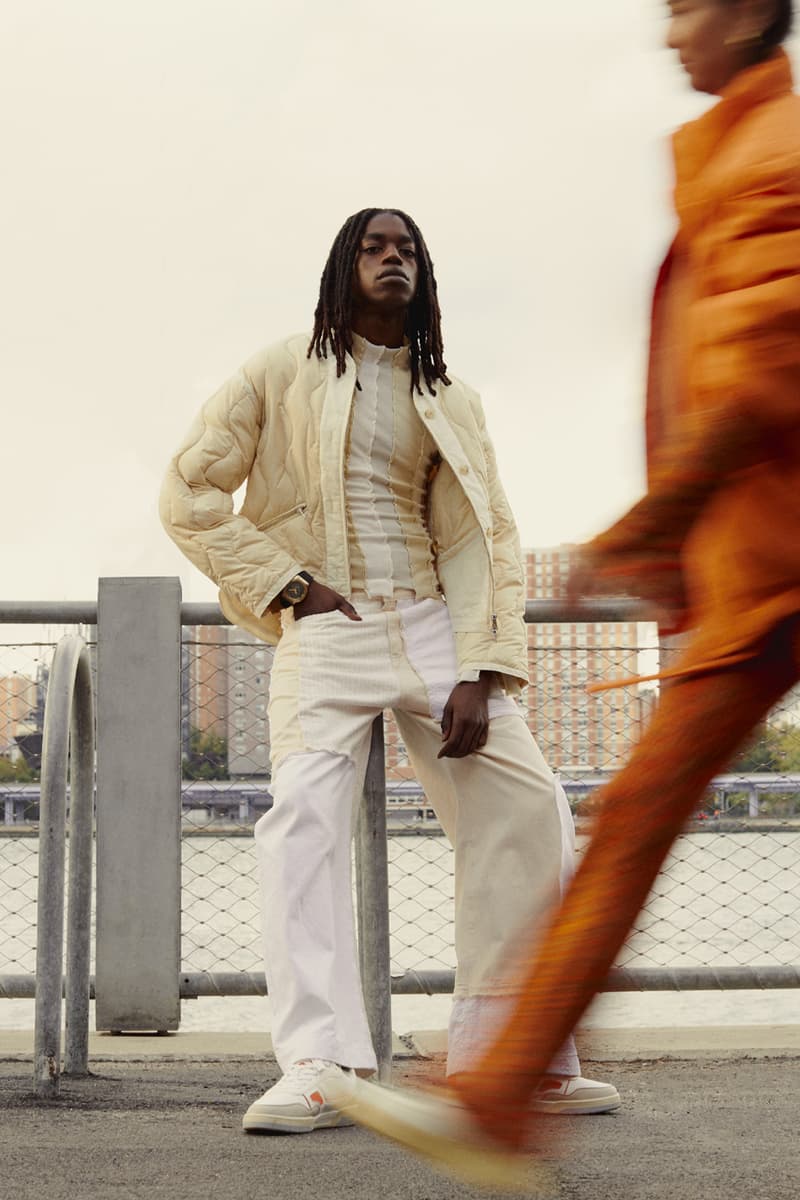 1 of 11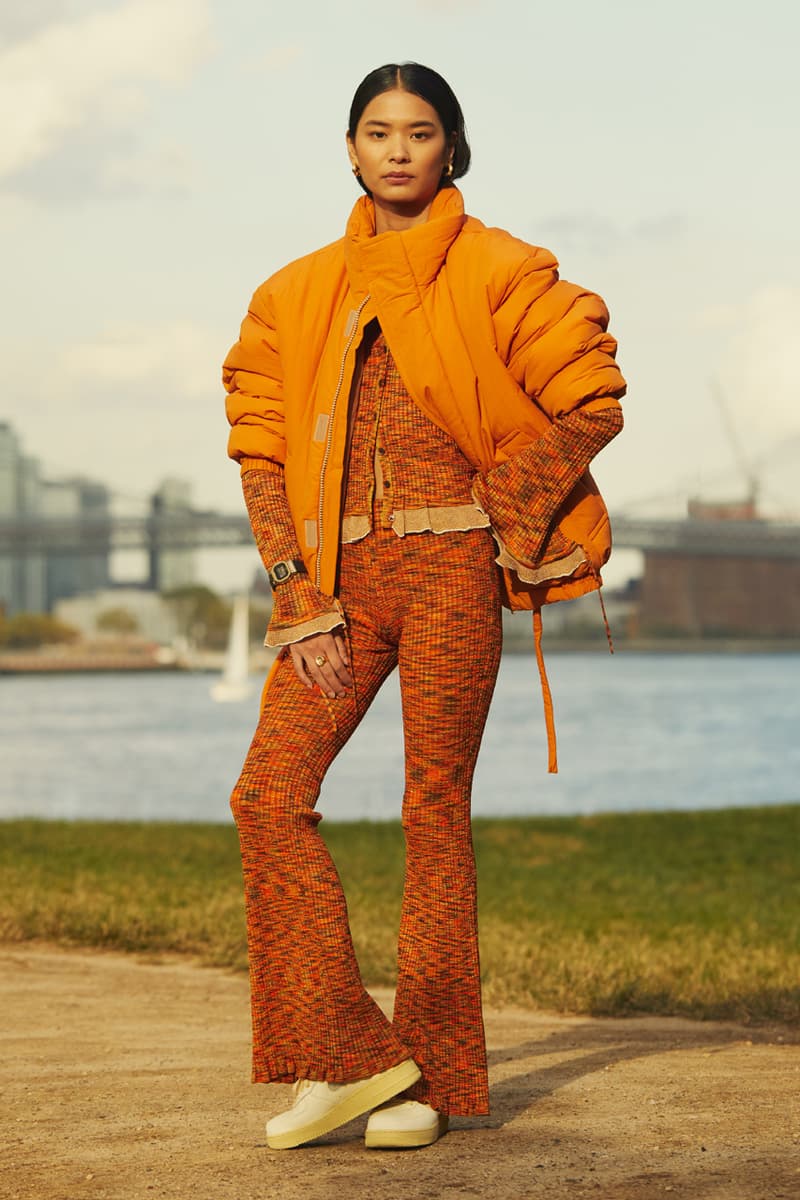 2 of 11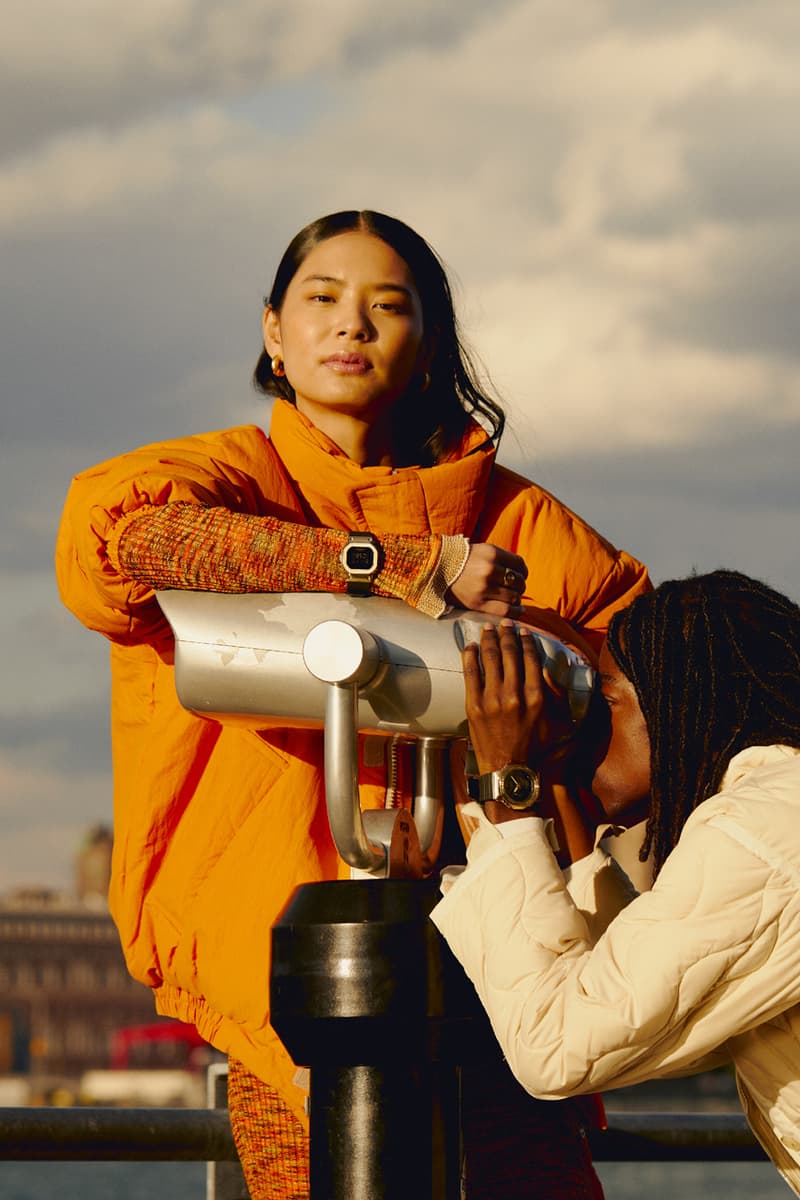 3 of 11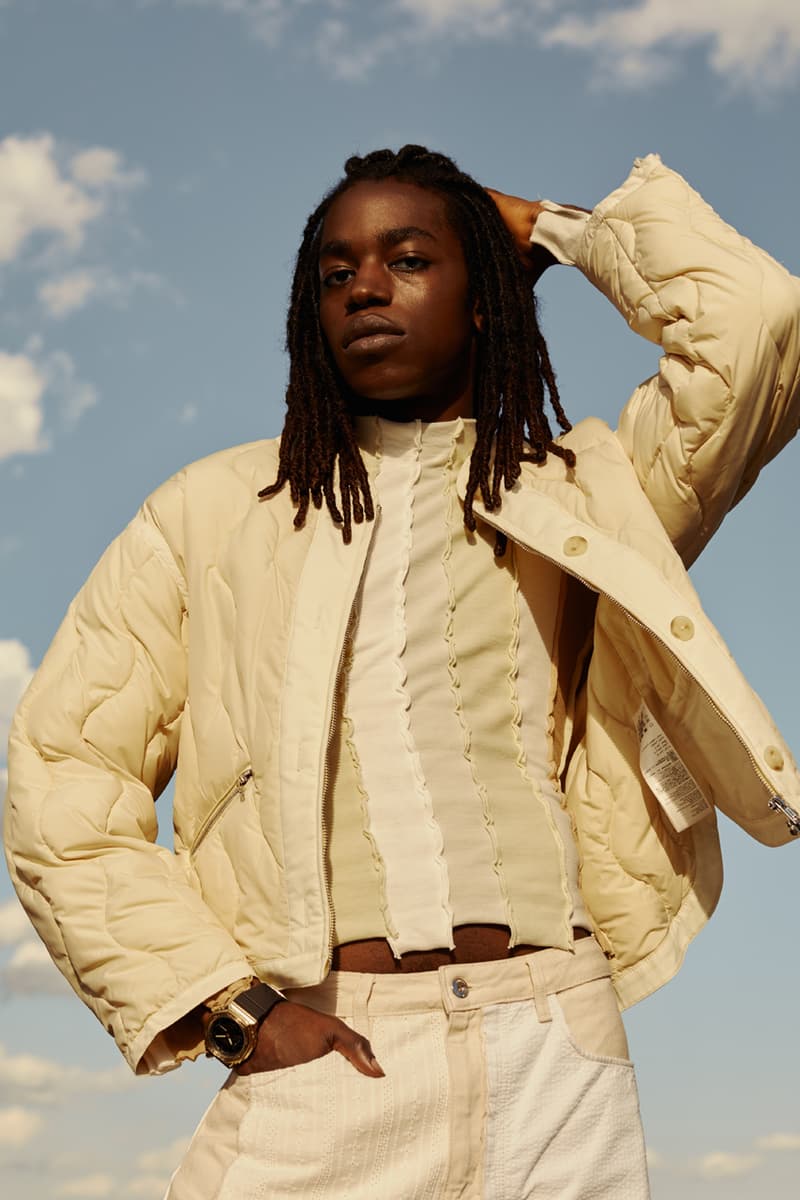 4 of 11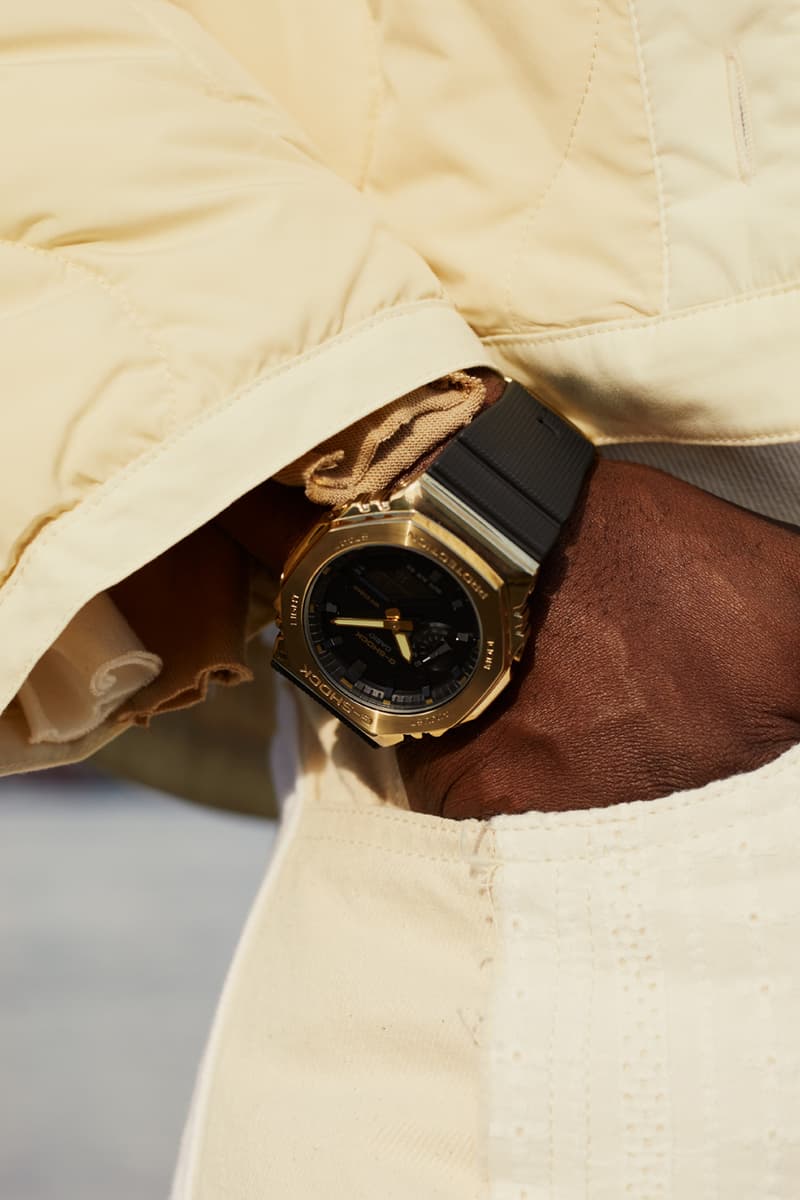 5 of 11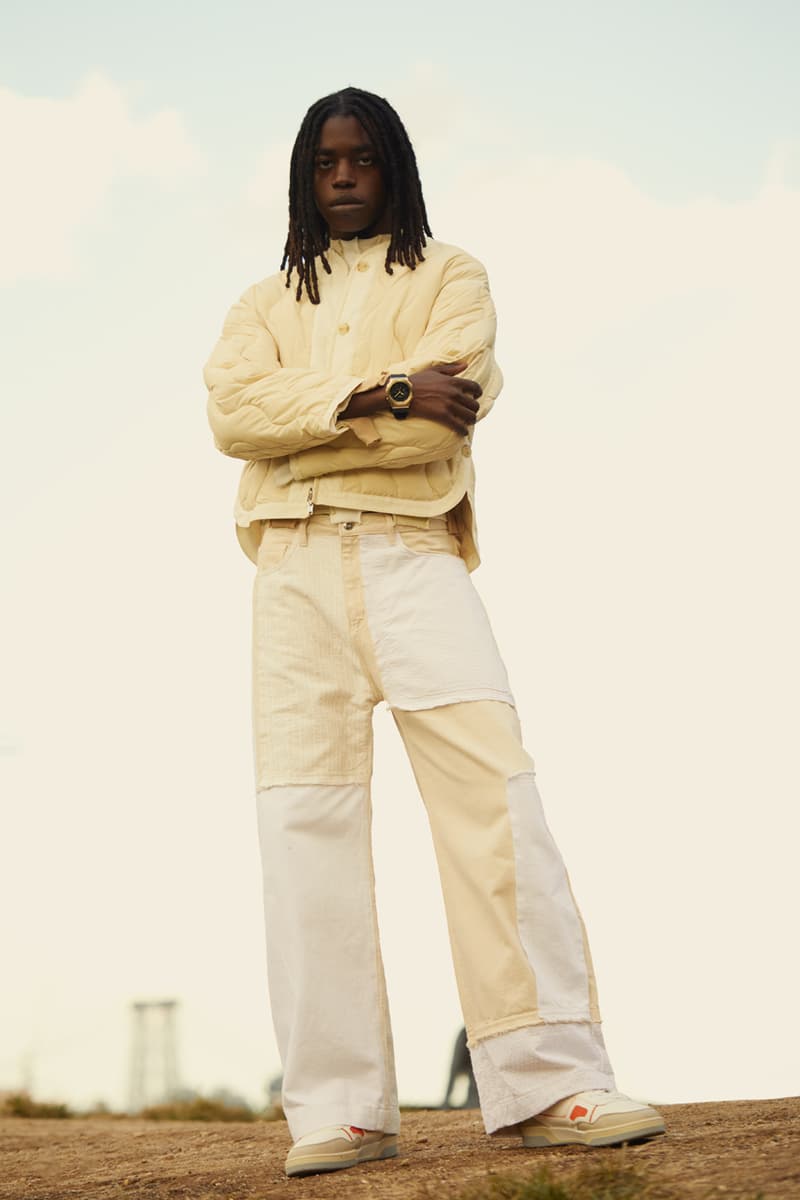 6 of 11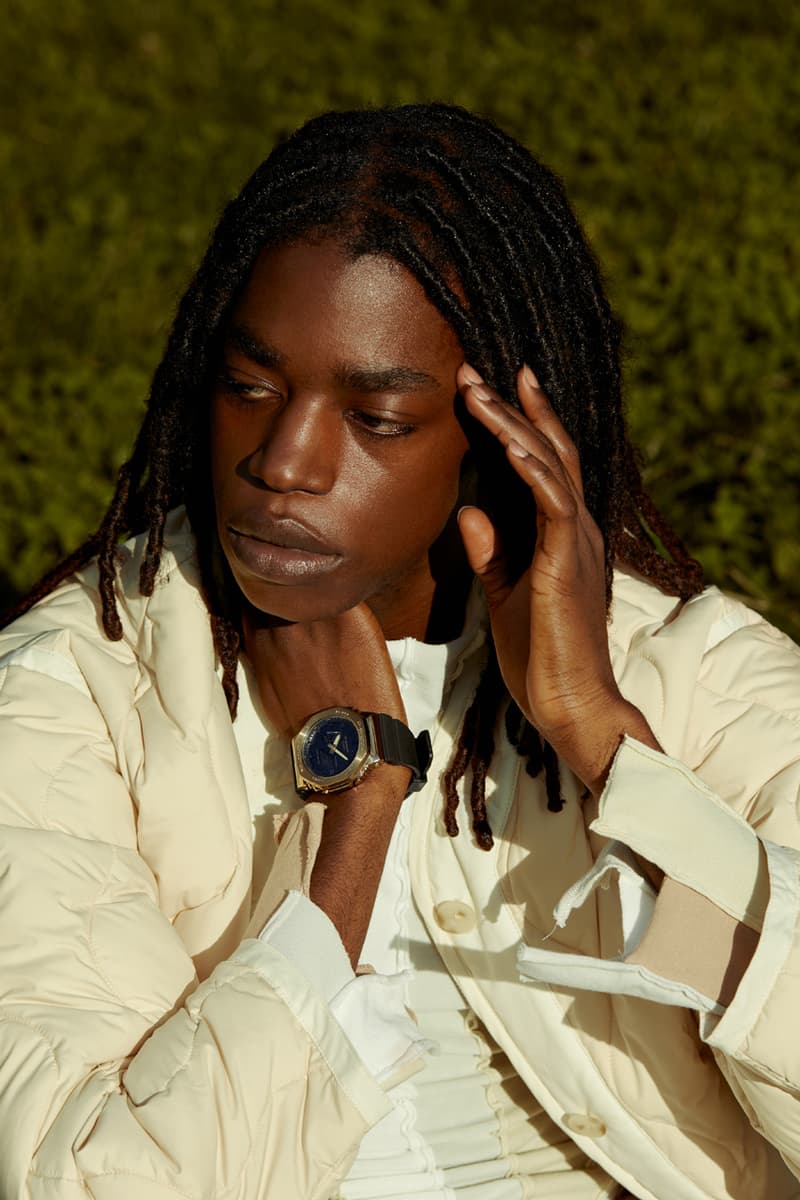 7 of 11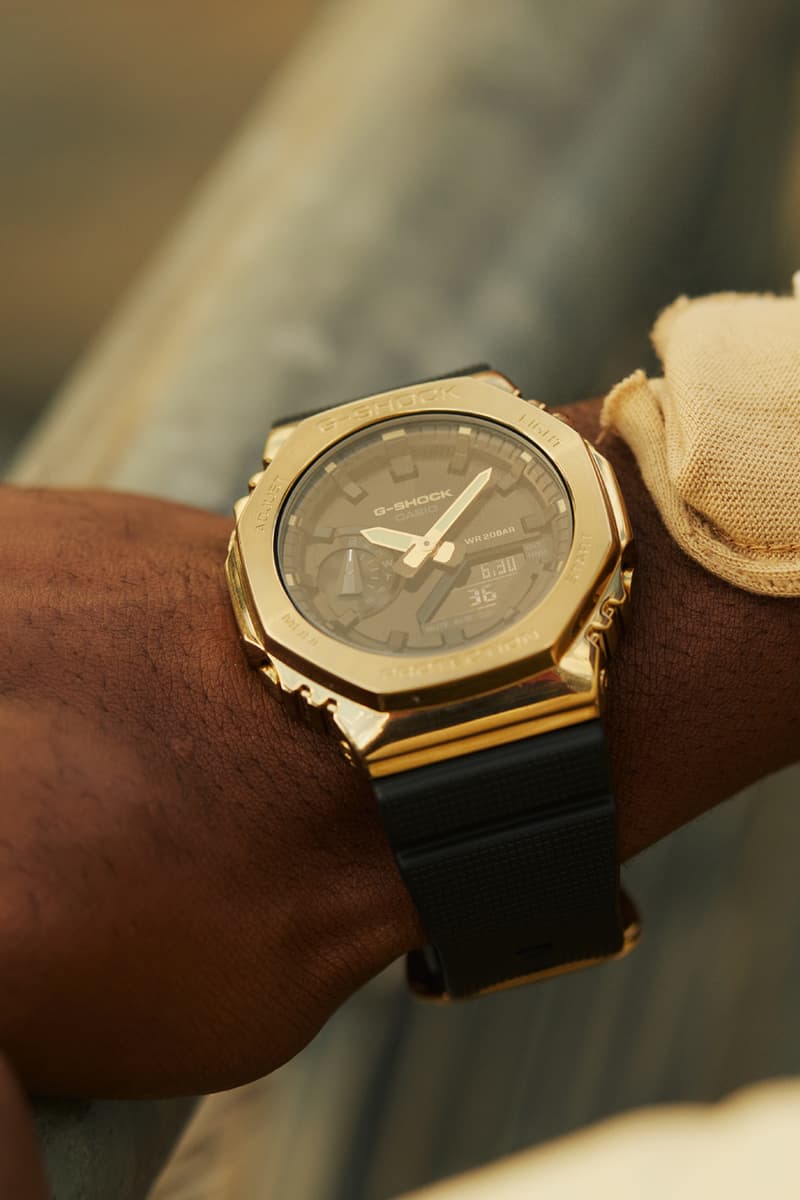 8 of 11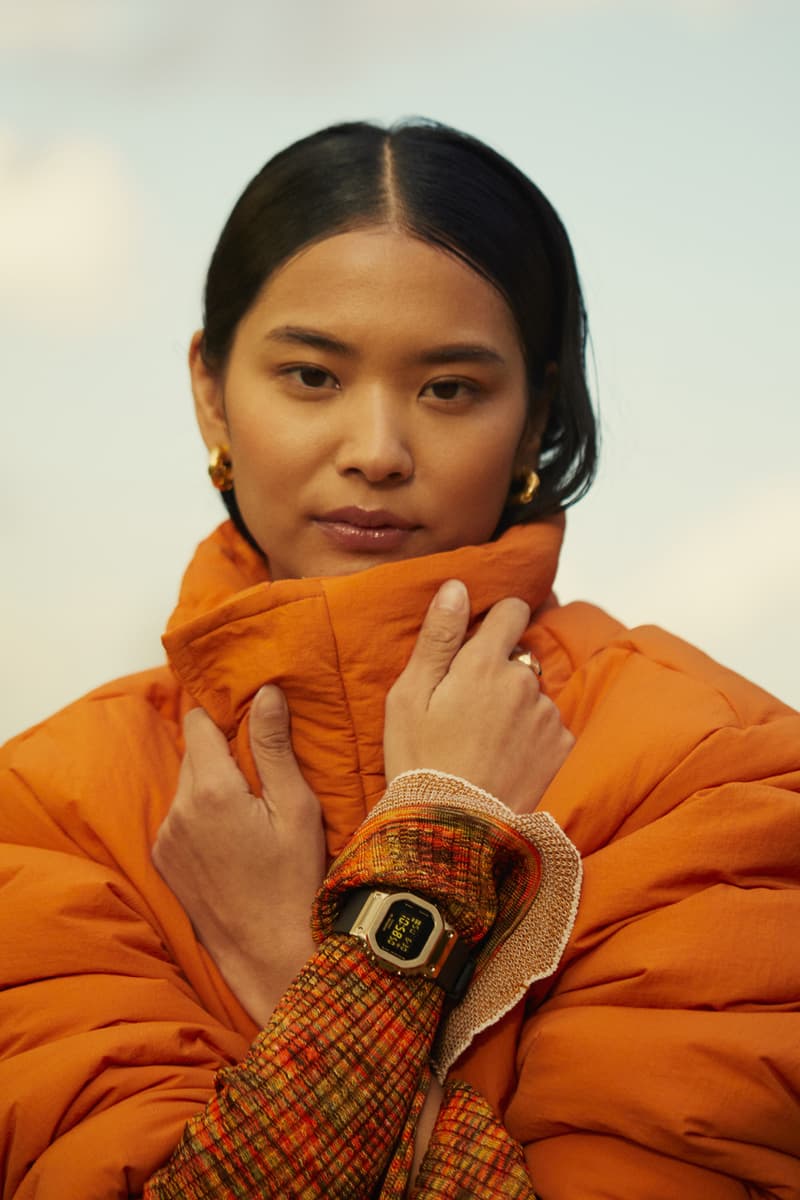 9 of 11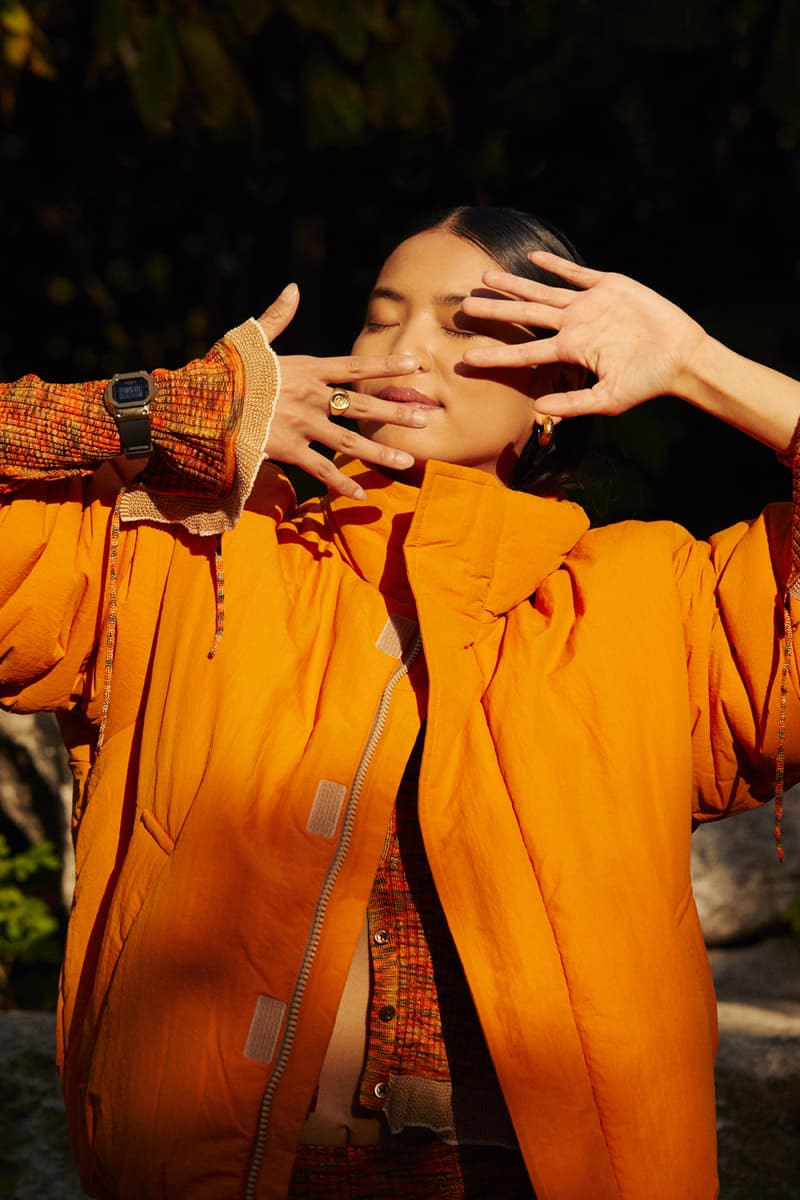 10 of 11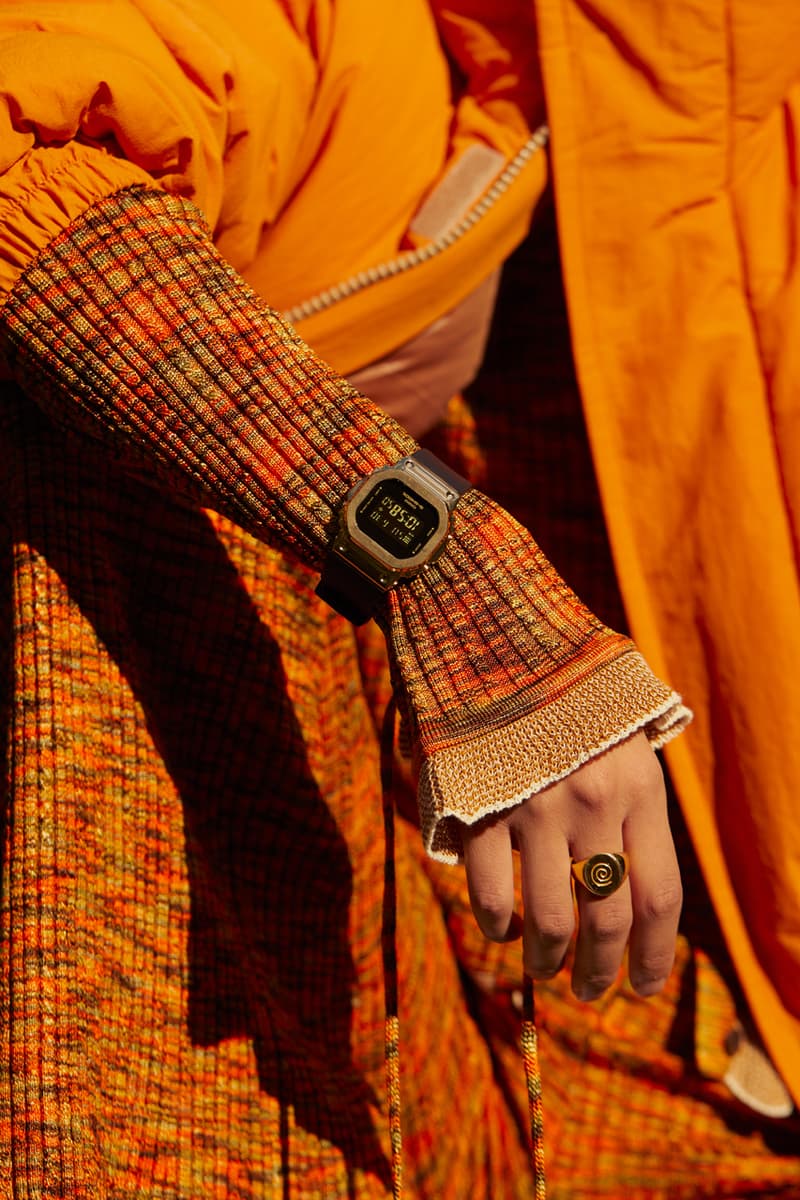 11 of 11
G-SHOCK's Black and Gold collection introduces four new watches to the 2100 and 5600 line, punctuated with a metal-clad bezel dipped in brilliant gold. Rugged resin components at the band contrast against the case's lustrous presentation. The Black and Gold range presents versatile analog-digital formats of the GM-2100G-1A9, GM-S2100GB-1A, GM-5600G-9 and GM-S5600GB-1 models in a sharp, utilitarian aesthetic.
G-SHOCK's use of mixed materials maintains the brand's signature toughness, unveiling refined elements with contemporary sport and street appeal. While its bold appearance serves as an eye-catching wrist accessory, the line retains technical specs utilized in the home, office and beyond. The joint analog and digital construction provides the look and feel of a traditional two-hander with the accessibility of a digital display. The GM-2100G-1A9 measures 44.4mm wide and 11.8mm tall, while its sister style GM-S2100 boasts slimmer dimensions measuring 40.4mm thick and 11mm tall. Both pieces are equipped with a Super Illuminator LED at the face and LED backlight in the digital display — as well as world time in 31 zones, a 1/100-second stopwatch, a countdown timer and five daily alarms.
For those that prefer a more streamlined facade, the range also introduces a two-toned iteration of the digital 5600 series, defined by a square-faced bezel. At first glance, the GM-5600G-9 and GM-S5600GB-1 offer two types of resin bands, with the former showcasing a dimpled structure and the latter adopting a matte and soft-touch appearance. The watches house G-SHOCK's proprietary electro-luminescent backlight with Afterglow. Familiar features return to the series, including a flash alert, multi-function alarm and an auto-calendar.
The bezel is crafted from stainless steel and meticulously ion-plated in a glossy gold coating. The contrasting black base drives attention to the facade's radiant sheen and soft-brushed texture; gold-toned accents adorn the minute and hour hands and push buttons. Each watch is shock-resistant and features 200-meter water resistance.
Explore the Black and Gold collection on G-SHOCK's website and see the featured watches in action in the lookbook above. Read more about G-SHOCK's ever-growing arsenal here.