Daniel Arsham's RIMOWA Pilot Case Is for the '90s DJ at Heart
Featuring an eroded turntable inside the aluminum case.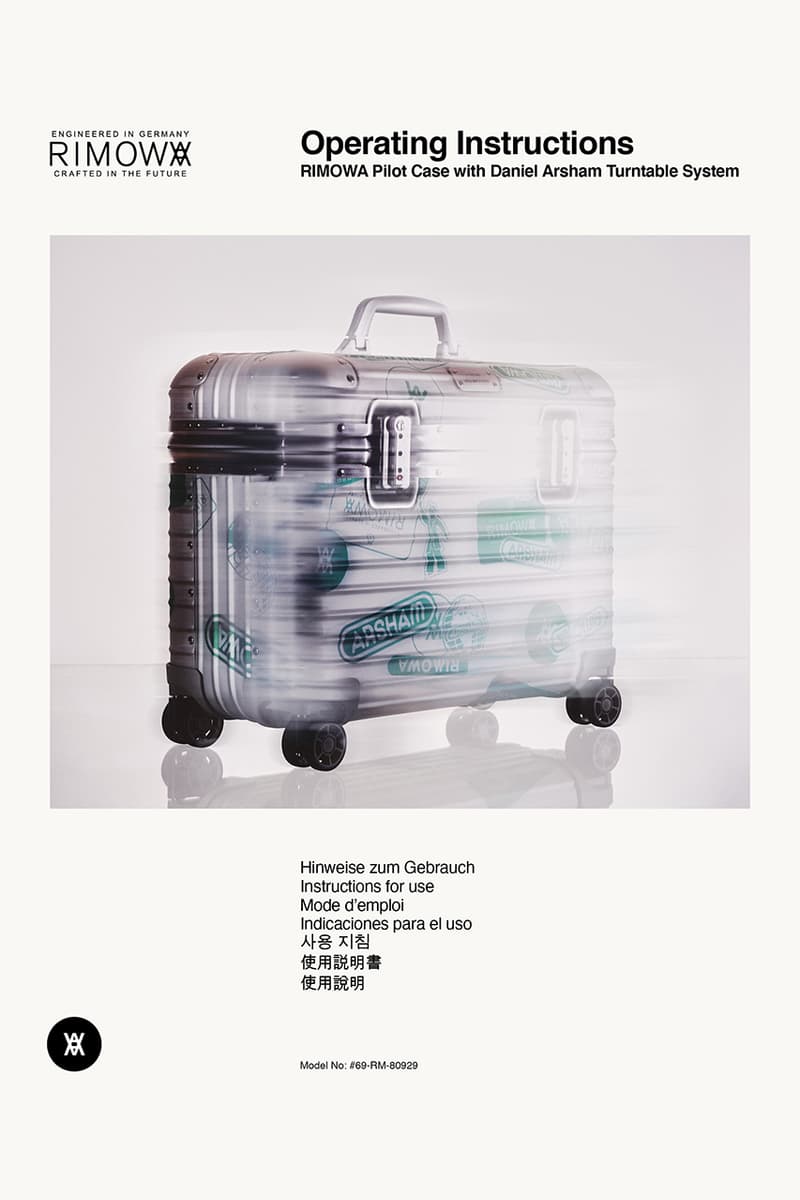 1 of 4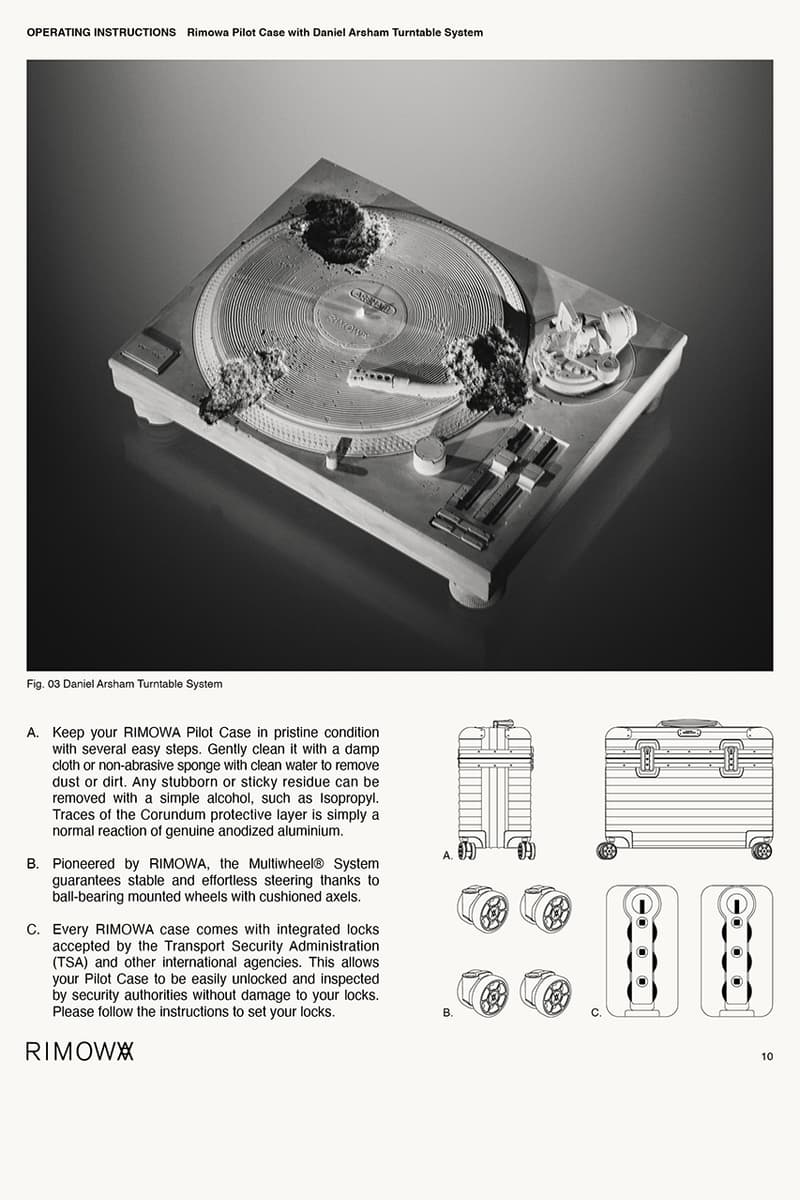 2 of 4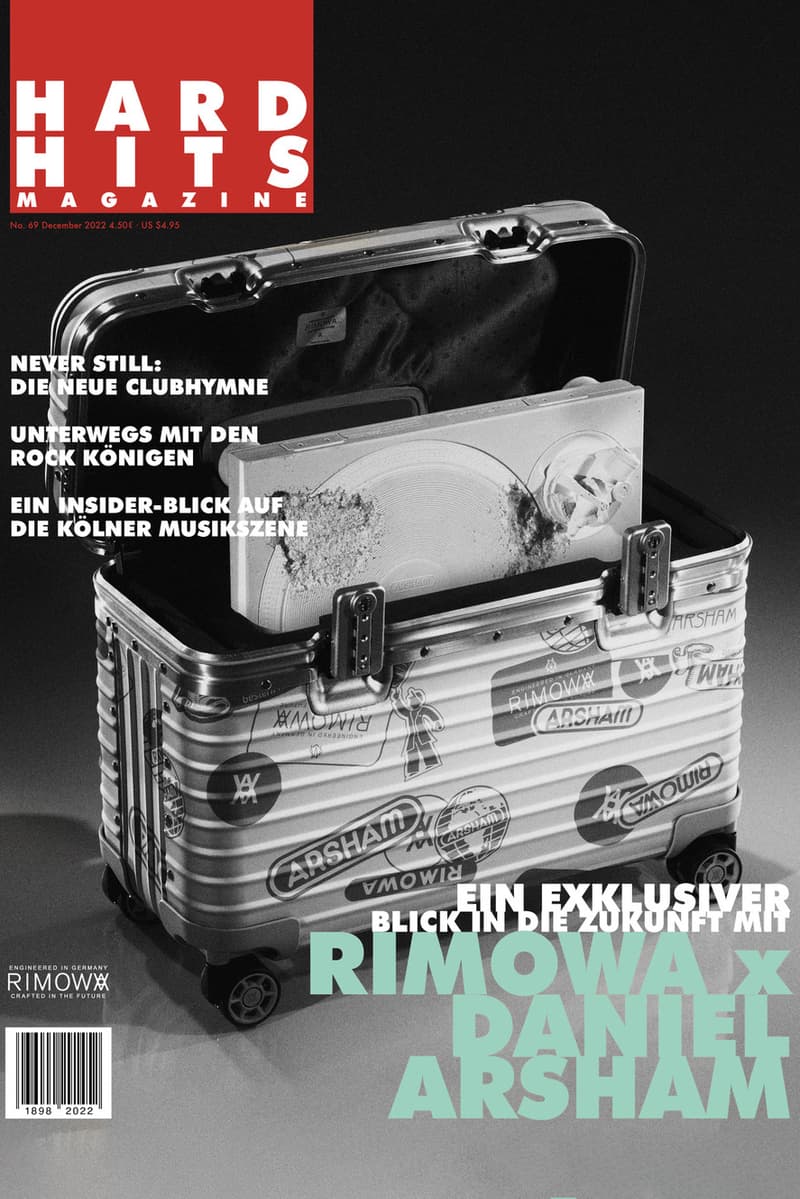 3 of 4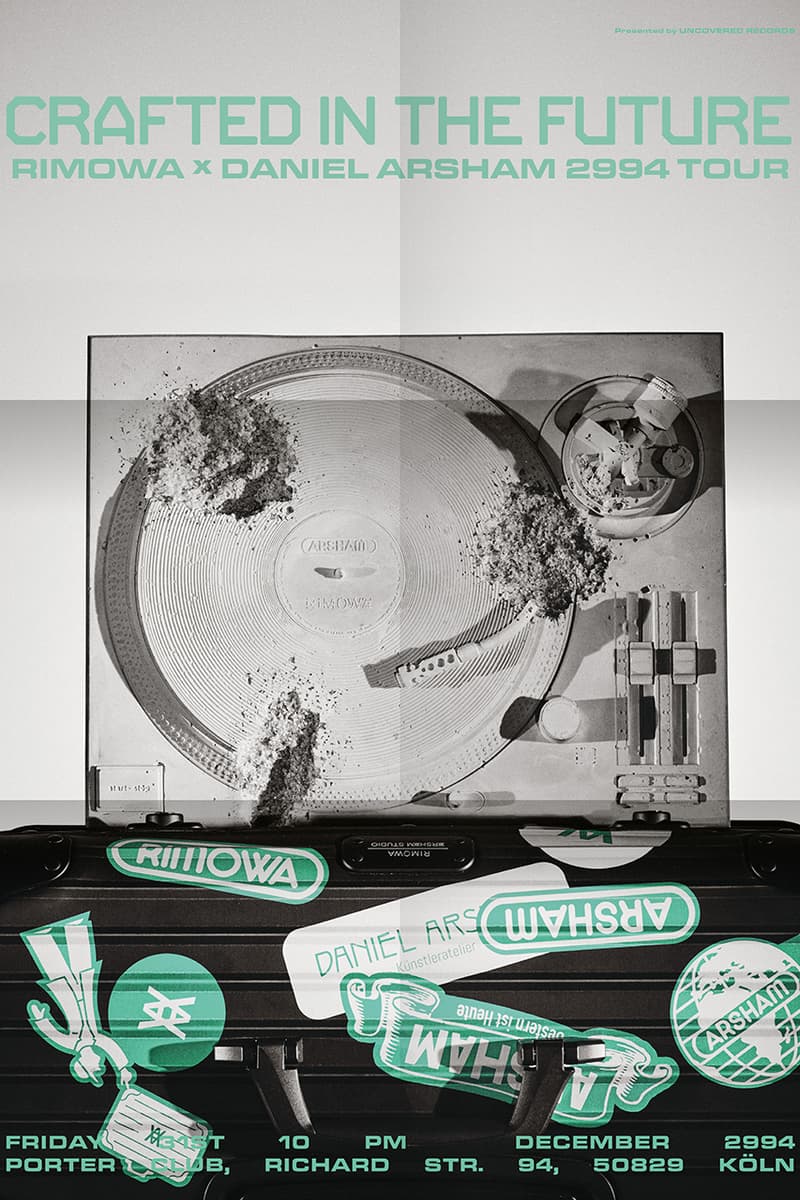 4 of 4
"RIMOWA and I share an interest in process, in an object's evolution over time," said Daniel Arsham about his upcoming collaboration with the luxury German luggage manufacturer, RIMOWA. Indeed, it's time for another collaboration between the two monoliths, building on 2019's suitcase and eroded artifact with the multifaceted artist's take on the signature and archival Pilot Case. 
First debuted in 1994, the Pilot Case is a quintessential statement of RIMOWA iconography. With its body made from grooved aluminum as per usual, Arsham applies his unique "Arsham Green Pantone" shade to the accessory in the form of vintage-inspired "sticker" graphics, looking as if this piece has both lived a life before and is from the past. Plastered with the concept of it being engineered by RIMOWA and Arsham Studio (a theme found on the engraved plaque on the front), as well as more sporting the artist's notable surname and custom travel motifs, the piece is only elevated by what's found inside — a sculptural turntable. 
Following Arsham's signature design philosophy of creating something that could be from the past, now, or the future, the turntable is a nod to something that would most likely be carried in the Pilot Case by DJs around the world. While the exterior casing is as solid as any trusty RIMOWA product, the turntable is designed to look like one of Arsham's eroded sculptures, in turn featuring deep excavations in its appearance.
This hand-cast turntable — made from plaster and crushed glass — falls well within the Arsham catalog, coming packed inside the Pilot Case between sheets of removable protection foam. It's to be handled with art-grade gloves for extra safekeeping. "We are thrilled to collaborate again with Daniel on such a boldly creative piece," says Emelie De Vitis, Chief Marketing Officer at RIMOWA. "Not only does the design honor the Pilot Case's rich history, but it projects the piece forward into an imagined future in an incredibly unique way."
Only 500 examples of this collaboration will be available in silver, while another 500 in a black offering are also coming to market. Dropping from October 7, the RIMOWA x Daniel Arsham Eroded Turntable in Pilot Case will cost $3,600 USD and will be available, in silver, in RIMOWA stores in Europe, North America, and South America and online at RIMOWA.com, as well as on the Arsham website. As for the black version, which costs $32,300 HKD, buyers will only be able to purchase it in Asia and on RIMOWA.com, as well as on the Archive Editions WeChat MiniProgram (ID: Archive Editions).
Take a closer look at the collaborative project on the RIMOWA Pilot Case above.
Elsewhere, a Supreme x Louis Vuitton Trunk is selling for $90,000 USD.