Eda Vendetta Relaunches Popular "Sneaker Talks" Series in Collaboration with eBay
Cop the collector's featured grails in the exclusive archive sale.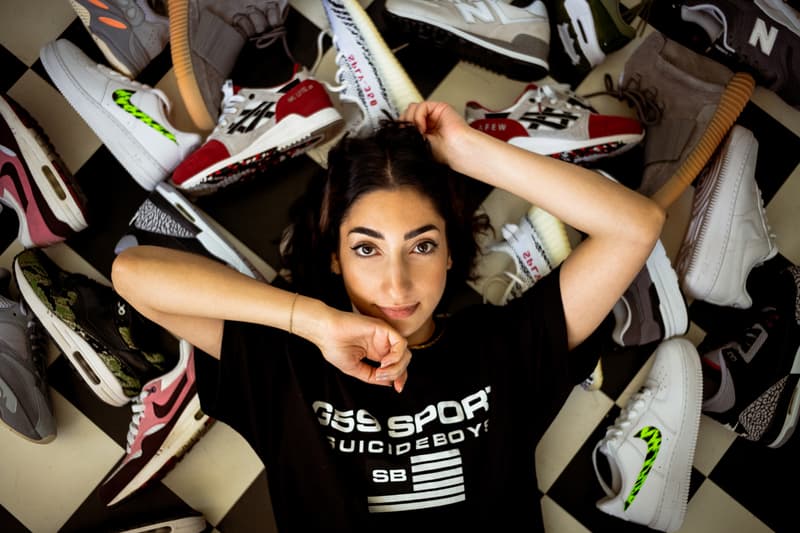 1 of 2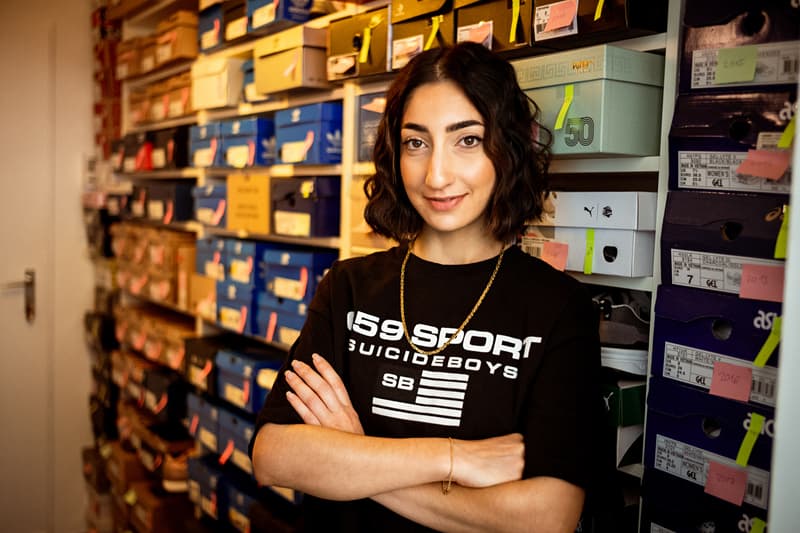 2 of 2
Continuing to drive its sneaker community, eBay teams up with YouTube content creator and sneaker collector Eda Vendetta to revive her candid, no-frills Sneaker Talks series. The new episodes are set to release alongside three themed drops – creative collabs, shop collabs and hype drops – in which Eda will sell over 200 of her own pairs exclusively through eBay.
Like many collectors, Eda has accumulated her collection over years of lining up for drops, bidding for grails and tracking down hard-to-find sneakers. While the original Sneaker Talks series documented this journey sharing advice and unfiltered opinions on the scene, the revisited installment of the show will see the avid collector dive into her well-loved rotation, unbox some prized possessions and reflect on her favorite sneaker memories.
Ahead of the series' anticipated relaunch, Hypebeast caught up with Eda to get a first look at some of the models she's selected for her archive sale and why they will always have a place in her heart even after they've been sold on.
Hypebeast: What do sneakers mean to you?
Eda Vendetta: Sneakers have always been more than just shoes for me, but over the years they have taken over my entire life. Sneakers are the reason why I have a job I love, but they have also allowed me to network with people everywhere and see so much of the world. I would never have been able to experience that without this passion.
How did you get into sneaker collecting?
It wasn't a conscious decision. I bought one sneaker, then the next, and then the next, and at some point I realized that what I do naturally, not everyone does. At the same time, I got to know people who are just like me.
Which sneakers do you wear most often?
At the moment there are TN's in all black. No collab, no special sneakers. Very simple classic TN's in all white and all black. If I get bored with the model, I switch to Nike Shox. Those were the two models that everyone wore when I was young.
How has eBay played a role in your collecting career?
A very big one. My whole "sneaker addiction" started with the Air Max 1. I really had this model in all color combinations. At the time, I said if I had the Patta Parra Cherrywood, I would stop collecting. That was my holy grail. Unfortunately I just missed the release and the price went through the roof due to the Air Max and Patta hype. But, a good friend reached out who had seen the shoe in my size on eBay for way below market value. He was a professional reseller, but he knew how important the sneaker was to me, so we had a deal: I get the shoe and if I ever want to sell it, I have to sell it to him.
What can we expect in your eBay store?
All kinds of sneakers, simply because I've been collecting them for over 10 years and I've had a lot of crazy phases. I never let myself be restricted and bought a lot of hype but I've also got models that I loved, I wanted to stay true to myself. The sneaker collection looks like my various Spotify playlists, from Black Metal, to Dirty South, to Punk and Drill – everything is included.
Tell us about your three selected sneakers and why you chose them?
I had to pick the Yeezy because it was the first adidas model where I noticed that camp outs had arrived before mainstream stores. The Tiger Camo is a love-hate relationship. I originally wanted to do the Atmos Elephant but I couldn't get many in my size back then. So I got the Tiger Camo out of frustration.
I only bought Chanel because the conventional sneaker mindset just annoyed me. Holy grails were only worn by the elite of the scene and when you get to the point of being able to get a shoe somehow, the whole process bores you so I switched to designer brands. High fashion brands weren't worn as often back then as they are now. In fact, people were rather angry when high fashion brands began making sneakers but in my opinion, the lines are pretty blurred.
What is your favorite sneaker of all time?
I answer this question differently every 3-4 years. Right now, my first answer would be the Nike Sacai Vaporwaffle Black and White. But probably because I don't have it yet.
Which sneaker release are you looking forward to the most?
I'm glad I'm not going crazy anymore. There were times when I was so nervous half a year before the release and I informed all my contacts that I absolutely needed that model. After more than 10 years I finally learned to approach the matter with a certain ease. It was a process, but now I can say with confidence that if I don't get a shoe, that's how it is and if I'm lucky, you'll see it on my feet.
Check out the first "Sneaker Talks" episode in partnership with eBay in the gallery above and on YouTube.
The first Eda Vendetta x eBay sneaker archive sale will launch on the collector's shop page soon.