The Crocs Crush Boot Is Your Everyday Affordable Alternative to Balenciaga's Stomper
The $75 USD pair comes in "Black," "Bone," "Grass Green," "Fuchsia Fun," and "Lemon."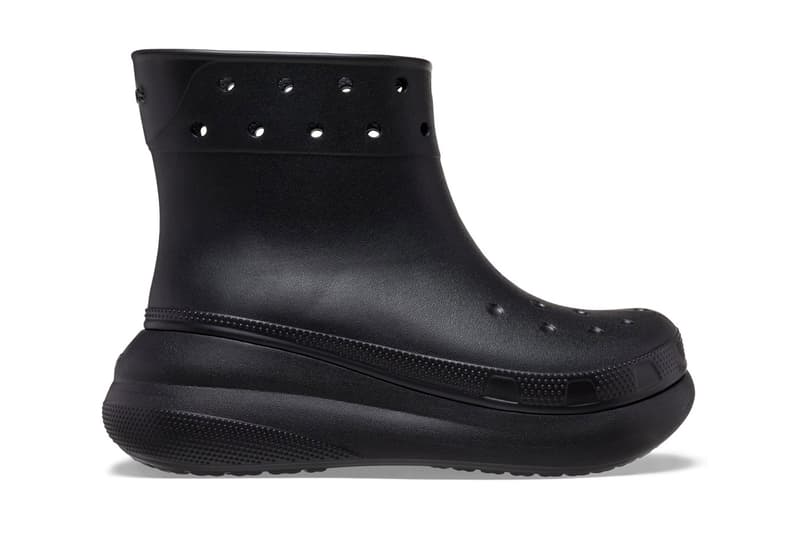 1 of 10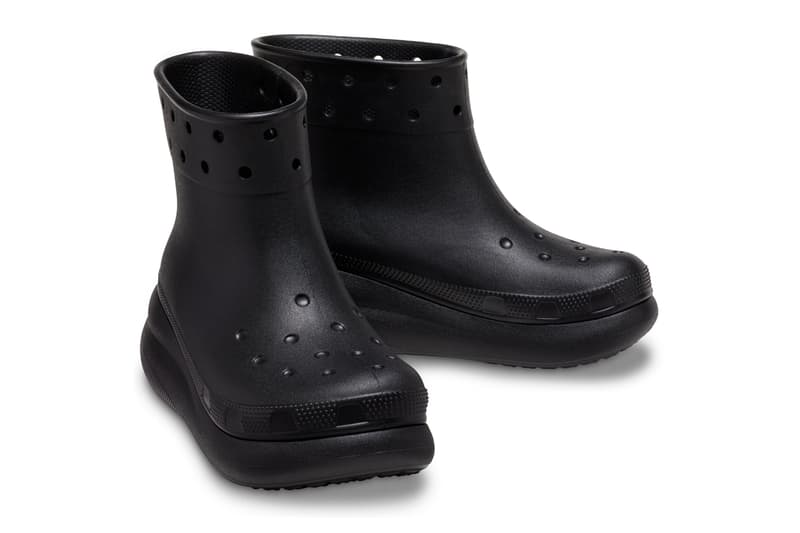 2 of 10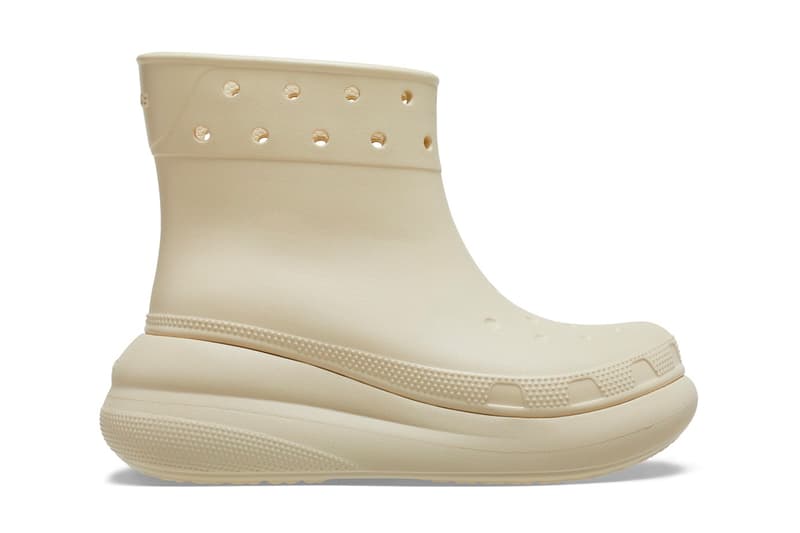 3 of 10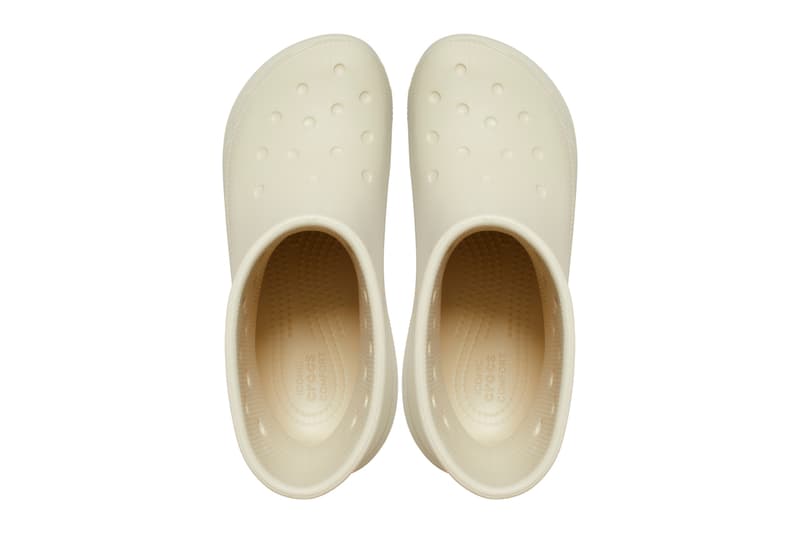 4 of 10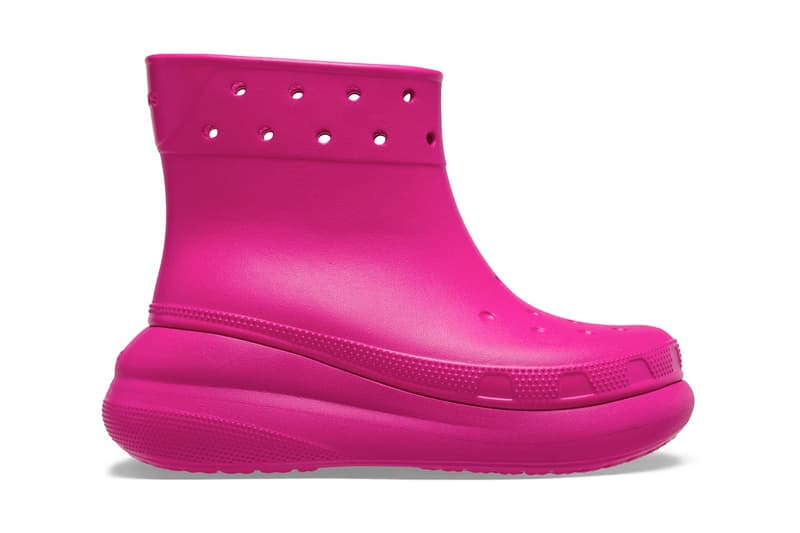 5 of 10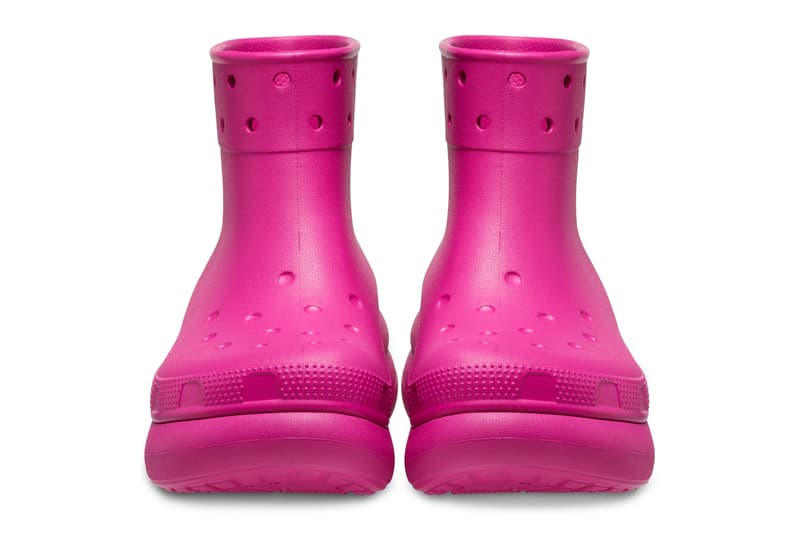 6 of 10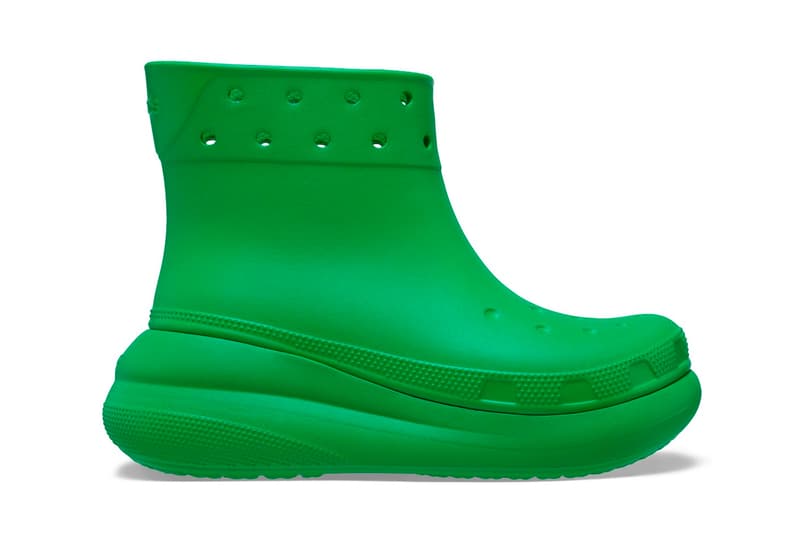 7 of 10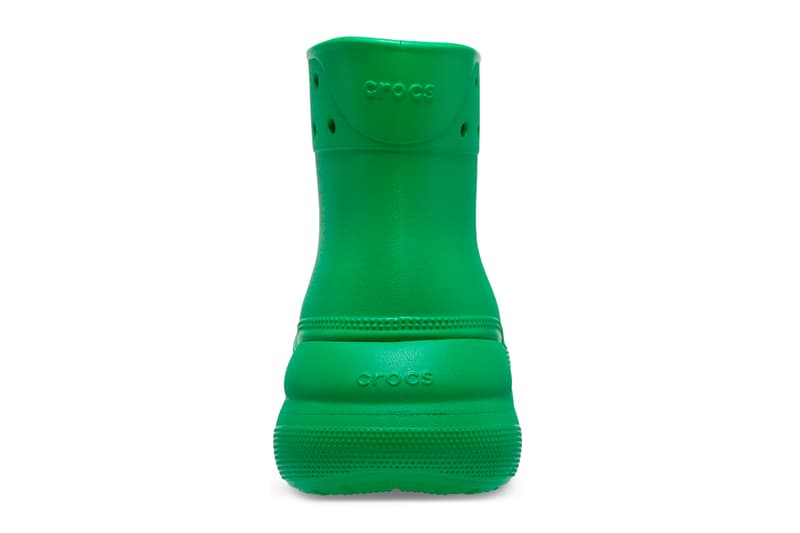 8 of 10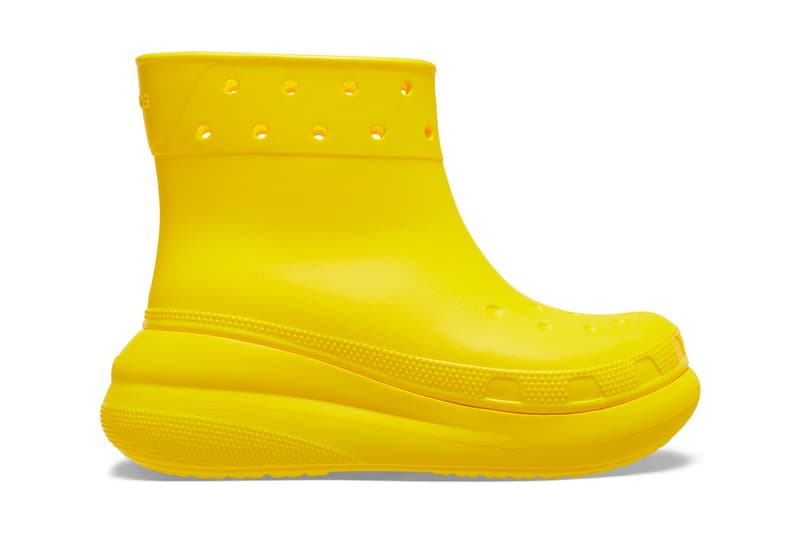 9 of 10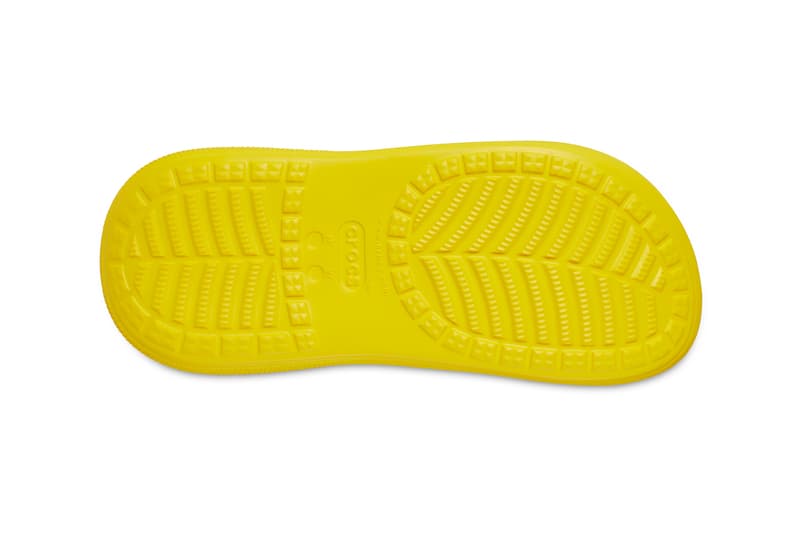 10 of 10
Crocs: a brand that, only a few years ago, wouldn't dare be on the lips of fashion's glitterati, has become a household name thanks to high-profile collaborations with the likes of Balenciaga, Salehe Bembury, MCM, Palace and more, and now it takes this buzz and implements it for the release of a new style, the Crocs Crush boot.
Coming in "Black," "Bone," "Grass Green," "Fuchsia Fun," and "Lemon," the bootie is undeniably influenced by its high-fashion big brother, the Balenciaga x Crocs 2.0 Boot. For this in-house iteration, Crocs takes a lower approach, cutting the pair just above the ankle for a short wellington style.
Whatsmore, like the Balenciaga pair, the bootie sees its vamp holes filled in to make sure they can be worn in all kinds of weather conditions, while working towards the collar we find hollowed-out holes per Crocs' signature visual identity. Cues from its other silhouettes are carried over into the Crush, with the textured stripe running around the perimeter of the midsole.
For the sole itself, Crocs takes a smoother approach drawn from its Crush Clogs style. And lastly, Jibbitz can be added to customize the pair to the wearer's taste.
Unlike the high-end versions, Crocs' Crush boot retails for just £64.99 GBP (approx. $75 USD). Take a closer look at the styles above, and shop the collection online.
In case you missed it, here is what Crocs did after the hype.