STARBURST® Will Beam TikToks Into Space to Ask Higher Intelligence What Makes Its Candy Taste So Juicy
Fans get the chance to ask the universe why STARBURST® is so flavorful and delicious.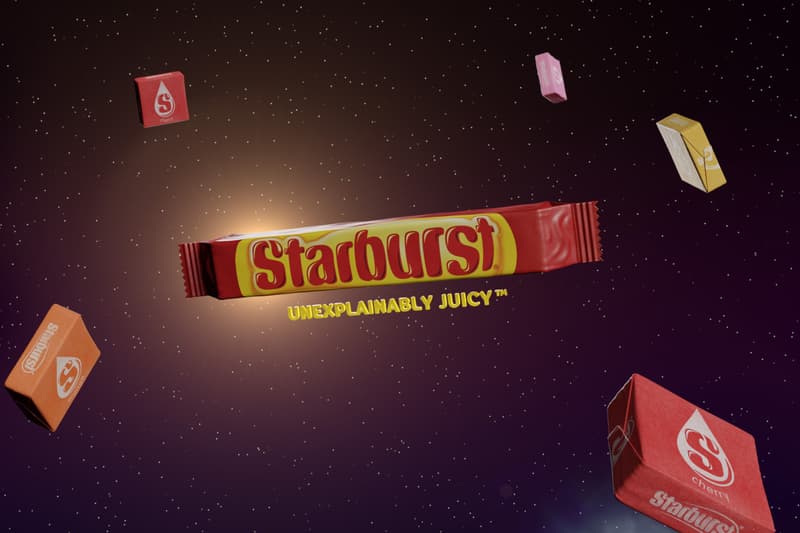 When it comes to enjoying STARBURST® and their iconic flavors, there is one question that continues to arise — how do they make them taste so juicy? It's a question that many have asked but the world has yet to find an answer. So, STARBURST decided to ask the universe. With each bite of a fruity STARBURST, it becomes clear that they are so unexplainably juicy that the answer must be out-of-this-world.
The brand's delectable chew is just so out-of-this-world, so they have asked fans far and wide to take a chance at communicating with a higher power to find out what is behind the juicy flavor. STARBURST is spearheading this through a TikTok mission, which invites fans to ask the universe the question "How do they make STARBURST taste so juicy?" in the most creative and imaginative ways. STARBURST will then beam the most ingenious communication methods millions of miles into space to confirm with higher intelligence how they get their chews so juicy.
These intergalactic messages will be beamed into space using SpaceSpeak's one-of-a-kind technology, which emits radio waves through a low wattage 2-5 GHz transmitter attached to an 18-inch parabolic dish. This technology will share the message with higher intelligence, so we can become closer in our pursuit to discovering what makes STARBURST so mouth-watering and juicy. The photons that make up each unique video will then continue to traverse the galaxy for years to come, and users can even follow along as their TikTok navigates through the solar system by visiting starburst.com/asktheuniverse beginning September 6th.
Whatever you think is the best way to reach higher intelligence, whether it be a complicated scientific formula, a special dance, morse code, or a complex musical number, STARBURST wants to see all of the most imaginative ideas. Video submissions will be accepted from September 6th to September 8th. For a chance to have videos featured in the campaign and then beamed up to space, users should include the hashtag #BeamItUpStarburst and tag @starburst.
Stay tuned for more news about STARBURST's #AskTheUniverse campaign.