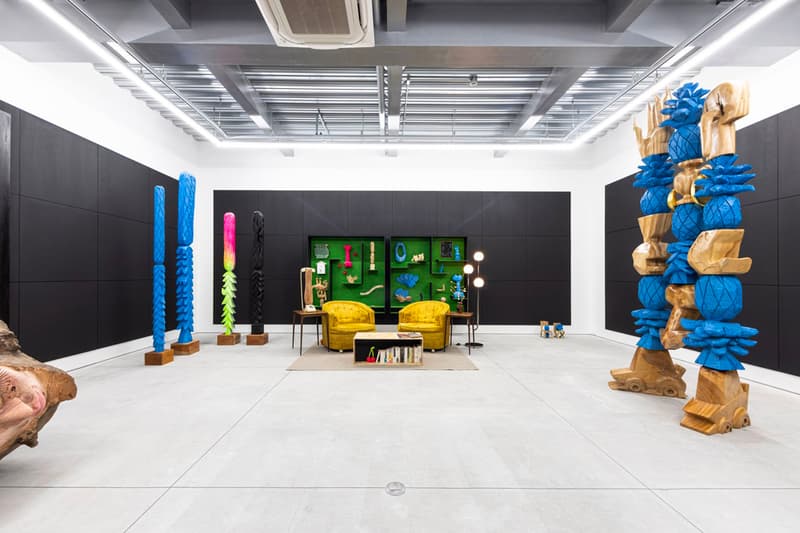 1 of 10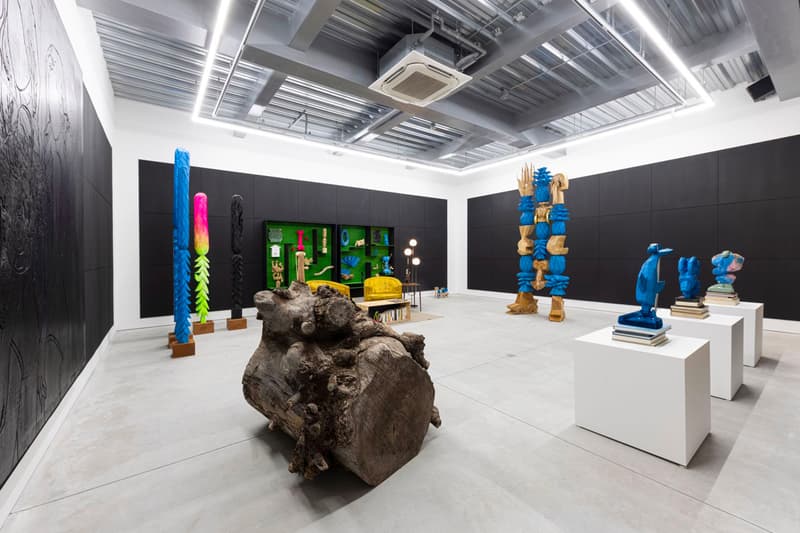 2 of 10
3 of 10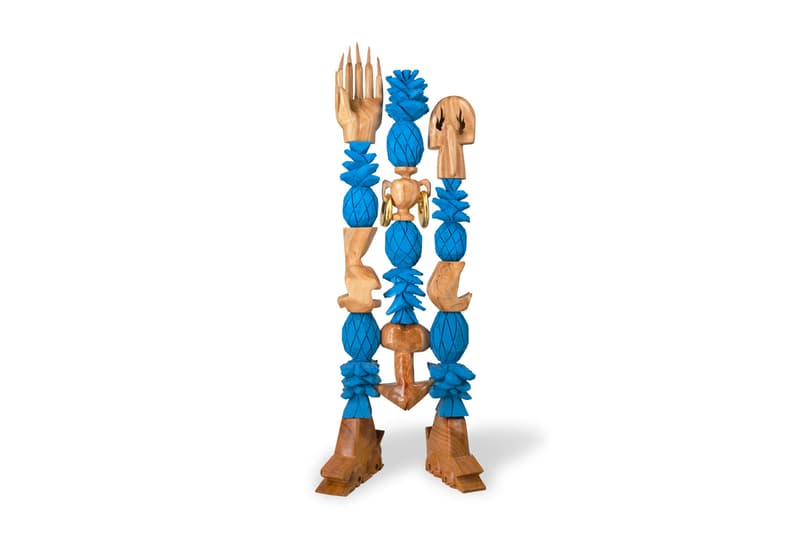 4 of 10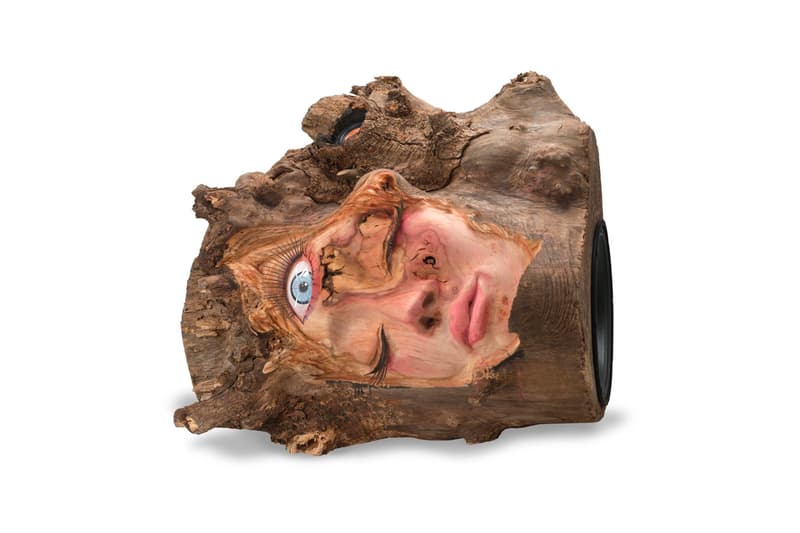 5 of 10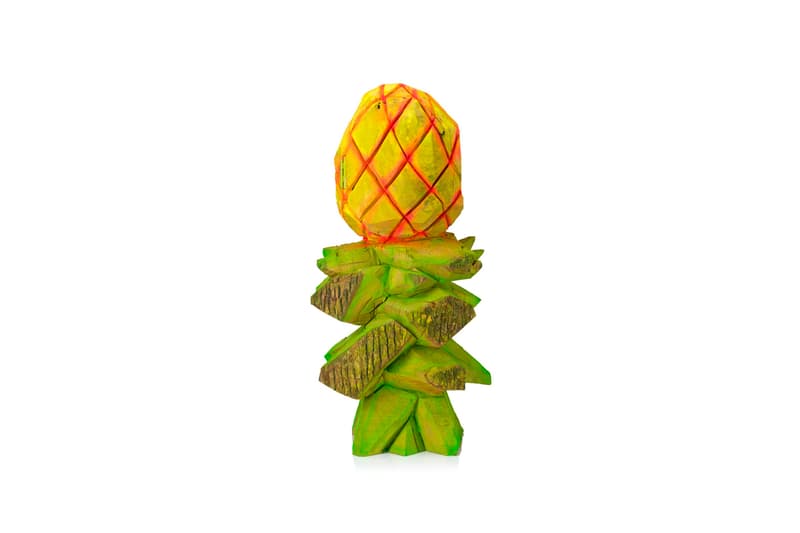 6 of 10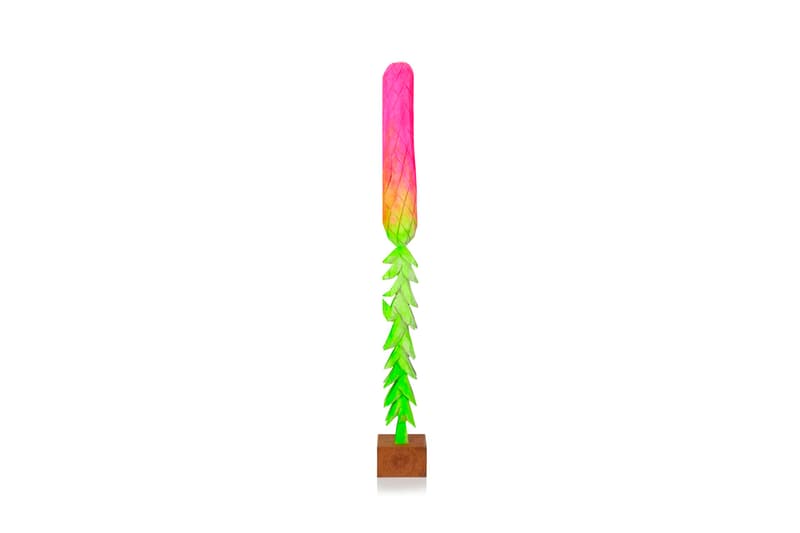 7 of 10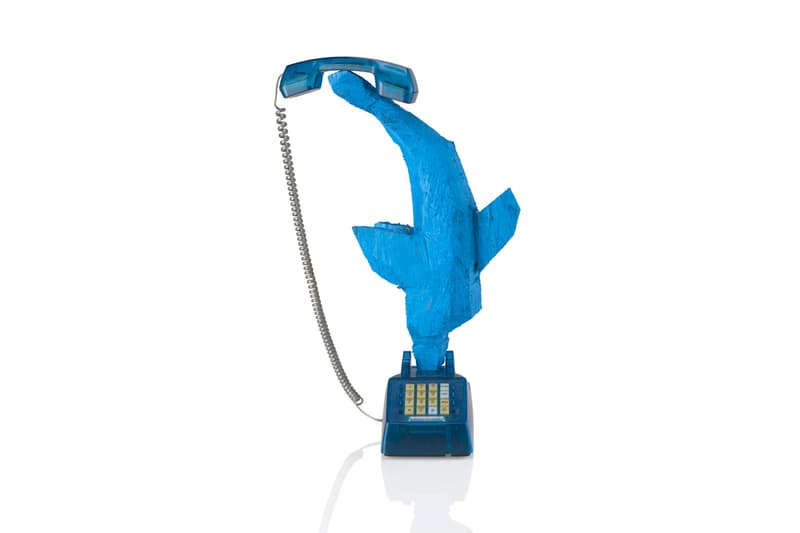 8 of 10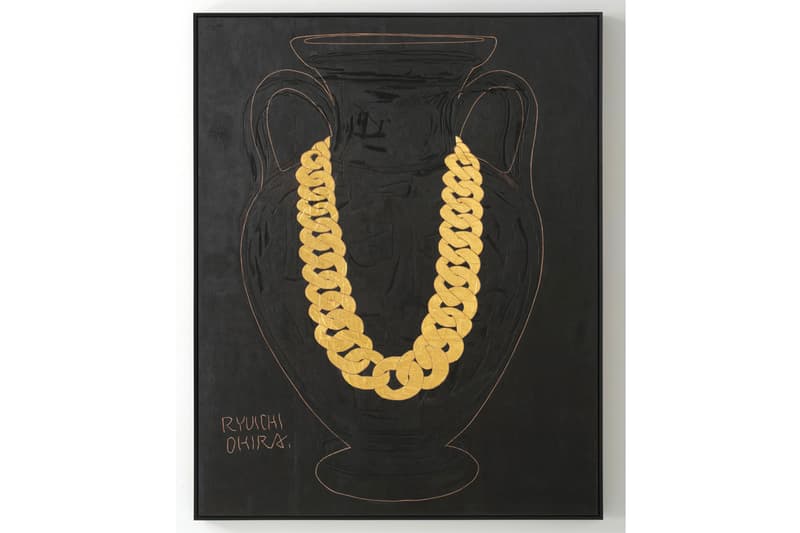 9 of 10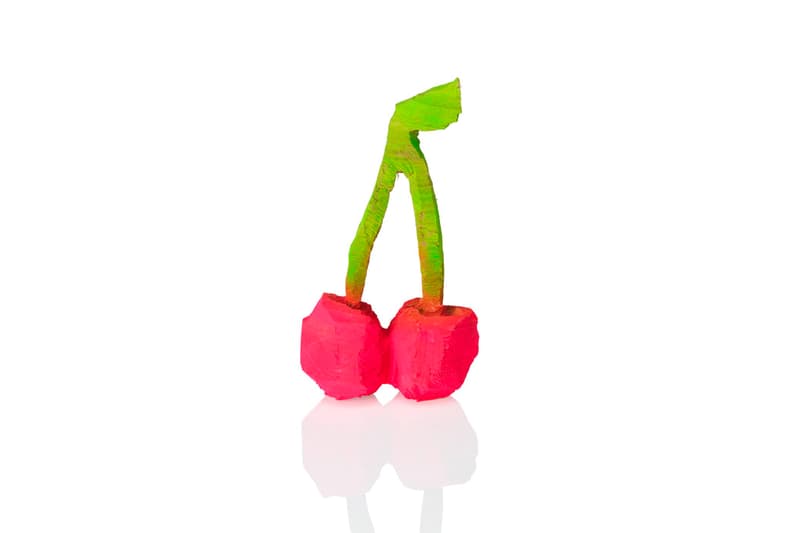 10 of 10
Ryuichi Ohira's Wooden Sculptures Take Over NANZUKA UNDERGROUND
On view in Tokyo until September 4.
---
There is no rhyme or reason to what Ryuichi Ohira creates. Pineapples, muscle cars, reclining nudes, wooden bitcoin reliefs — if art is supposed to have a prescribed meaning or set of values — than the Japanese sculptor takes an antithetical approach. For his latest solo exhibition, Ohira unveiled SYNDROME at NANZUKA UNDERGROUND in Tokyo.
The show presents a series of totemic sculptures all made in his choice material of wood. Emblematic of his career, there are many pineapples on display. Ohira explained further:
"Since when did I start thinking about pineapples so much? When I'm dining with my family and children. When I'm thinking about cars that I love. When I'm reading news articles on the internet. When I'm watching movies. In all these instances, pineapples are always present somewhere in the corner of my mind. Why must I feel the urge to make pineapples now? Why are they upside down, and why must they be blue? A pineapple with a goat. A pineapple with a telephone. A pineapple with cars. A pineapple with something else. Something and something.

Everyday I find myself trying to engage with pineapples in many ways. For some reason or another, I feel like it is my mission to create blue, upside-down pineapples in this very day and age. I am still unable to find the words to describe the reason for this. Until I work out why – well, in fact, I guess I'm not necessarily trying to find a right answer. I am simply overcome by joy in my ongoing pursuit of the impossible act of creating pineapples."
Ohira creates with a childlike fascination — drifting from one motif to another for no other reason that his interests in them. The exhibition is the second partnership between Ohira and NANZUKA, having previously showcased work at the gallery's 2021 group exhibition Prism.
SYNDROME is on view in Tokyo until September 4.
For more on exhibitions, Jonathan Edelhuber reveals his artistic influences in Something Old, Something New.
NANZUKA UNDERGROUND
3-30-10, Jingumae
Shibuya-Ku, Tokyo, Japan