McDonald's Is Bringing Back Pokémon Happy Meals
Introducing a new way of enjoying the Pokémon Trading Card Game.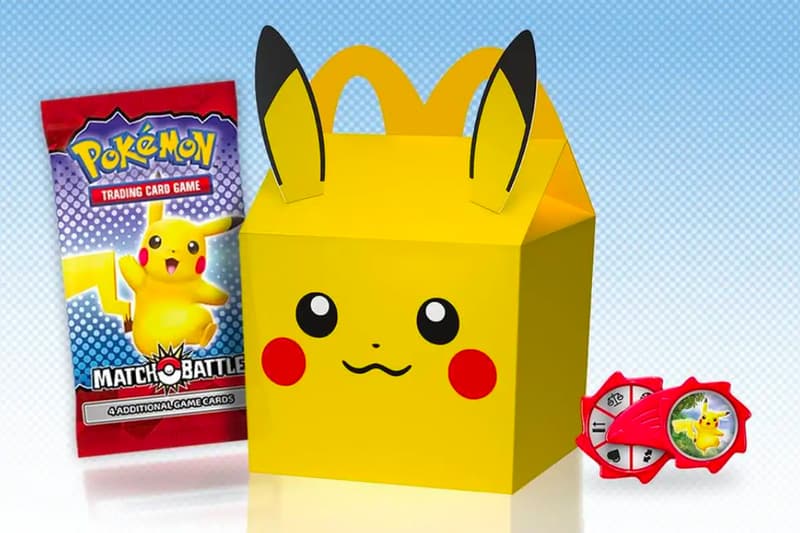 McDonald's is back with its latest Happy Meal promotion, relaunching its partnership with Pokémon.
The fast-food chain has officially announced the return of Pokémon Happy Meals that feature all-new merch for its new TCG "Match Battle" game. Each Happy Meal is expected to arrive with a new Pokémon Trading Card Game pack that includes four cards, along with a Pokémon-themed spinner and coin. Fans will get a chance to collect the featured character sets which include popular monsters like Pikachu, Smeargle, Bewear, Rowlet, Victini, Drampa and Cutiefly. It appears that the new Happy Meal set focuses on Gen & Pokémons, as a third of the mini-card sets seems to come from Pokémon Sun and Moon.
With the Match Battle, The Pokémon Company is giving fans a new way to experience the TCG world. This time around, it involves coin flipping and spinning where the last Trainer with a Pokémon standing gets to claim victory.
Pokémon Happy Meals are now available across the U.S., U.K. and Canada. It remains to be seen if it will roll out globally.
pika pika! pic.twitter.com/PCPqnkD76M

— McDonald's (@McDonalds) August 16, 2022
Elsewhere in F&B, Snoop Dogg recently launched his own breakfast cereal.