Audi RS4 Avant Receives Visual and Performance Upgrades in New Competition Model
Priced at just over $100,000 USD.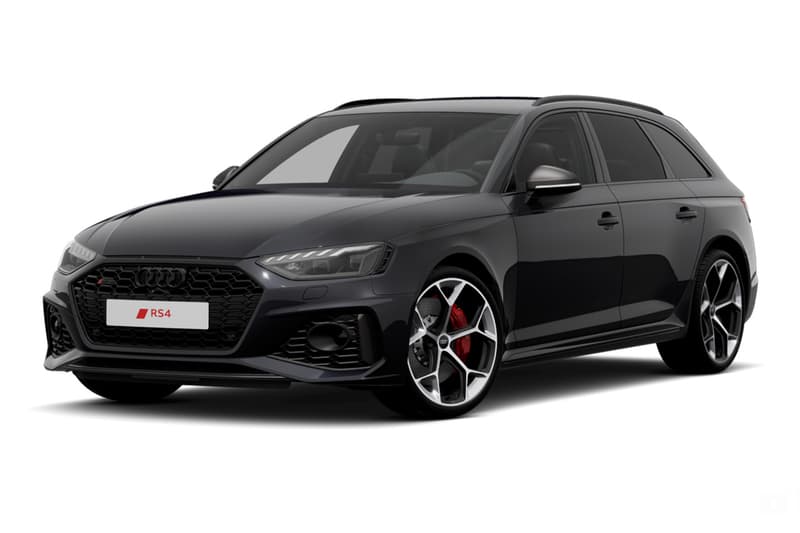 Audi has debuted its RS4 Avant in the new Competition form featuring increased potency with a top speed of 180 miles per hour (290 kph). The exclusive model has been revamped to balance performance and practicality for a "track-focused" driving experience.
In addition to dynamic steering, the Competition form integrates upgrades such as an RS sports exhaust system, providing reduced sound insulation, as well as new Pirelli P Zero Corsa tires. The model also utilizes RS Sport Suspension Pro, a form of adjustable coilover suspension for better adjustment of ground clearance.
Compared to a standard RS 4 Avant, the Competition model has a higher spring rate and three-way adjustable dampers, giving the driver increased control over the vehicle. In the new "dynamic" driving mode, chassis and software improvements put more emphasis on the rear axle for better handling.
"As the successor to the seminal RS 2 Avant, which rewrote the rule book for the traditional estate car, the RS 4 has been a milestone model in our range for well over two decades," Audi UK Director Andrew Doyle said. "With every evolutionary step over the years it has cemented our eminent position in the segment even more firmly, and this new Competition version with its elevated performance and exclusivity definitely continues that trend."
The RS4 Avant Competition will be available to order in early September in the UK. The launch will be highly-exclusive with just 75 units available at $100039 USD (£84,600 GBP).
In other automotive news, take a first look at the all-electric smart #1 Brabus performance vehicle.