Wizards of the Coast Unveils New Products Coming to 'Dungeons & Dragons' and 'Magic: The Gathering'
Including several new 'Magic' card sets.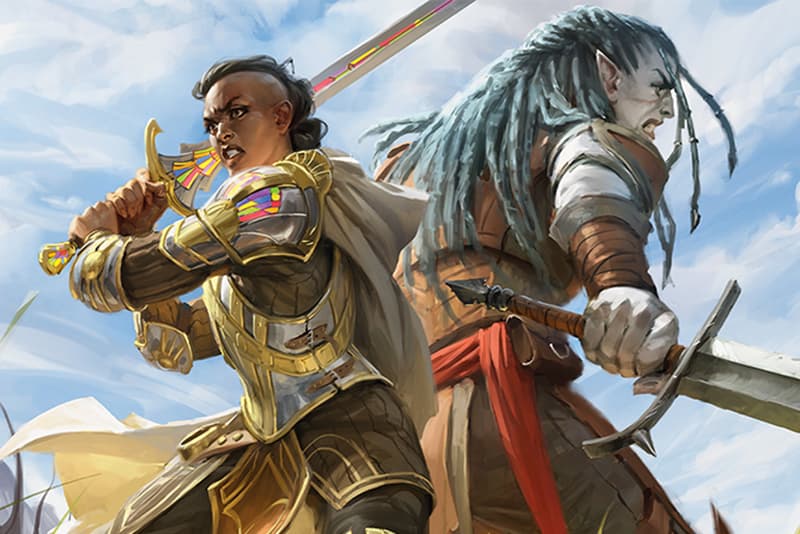 Wizards of the Coast has revealed a new lineup of products for Dungeons & Dragons and Magic: The Gathering. Shown during the brand's virtual Wizards Presents event, the roster includes both physical and digital content for fans to engage with the games in new ways.
For Dungeons & Dragons players, Wizards is celebrating the 35th anniversary of the drow hero Drizzt with new covers of all of R.A. Salvatore's Legend of Drizzt novels. The Legend of Drizzt Visual Dictionary will provide a thorough guide to creatures, weapons, enemies and more, while a new Drizzt Family webcomic will center on Drizzt's daughter, Brie.
Other D&D products include a book of short adventures focusing on heists and a board game called Dragonlance: Warriors of Krynn, enabling players to hone in on their battle skills and strategy during wartime.
Magic: The Gathering fans, meanwhile, can look forward to new additions to the Universes Beyond line. The latest entry, Warhammer 40,000, comprises four commander decks and four Sol Rings, each of which is based on a faction showcasing The Imperium of Man, Tyranids, Necrons and Chaos.
The game will also receive a series of new releases next year, as Magic: The Gathering celebrates its 30th anniversary in 2023.
Check out all of the products shown during Wizards Presents.
In other gaming news, Sega has revealed a lineup of 60 games arriving on the Genesis Mini 2.