Logitech for Creators Awards The Caramel Gamer with Emerging Talent Fund
Find out what advice Elz the Witch shares with the winner.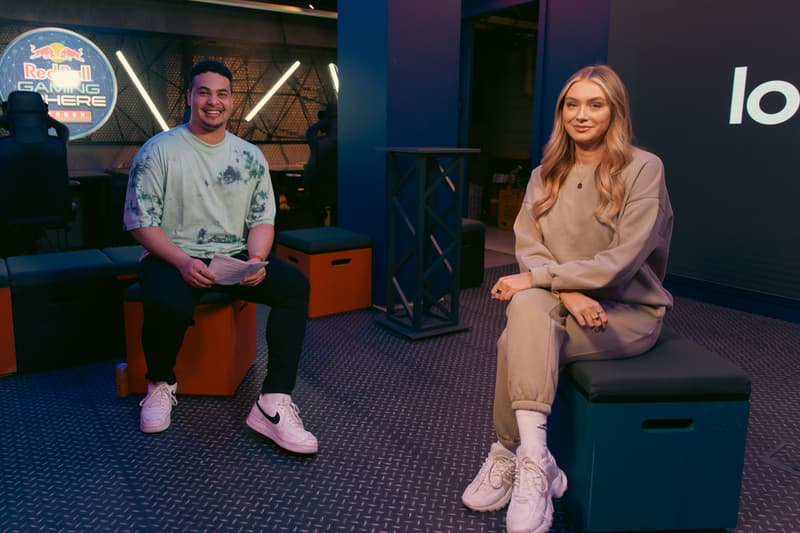 Earlier this year, Logitech announced it was on the hunt for the next streaming star with its Up Next springboard prize fund in collaboration with Currys. After a nationwide search, Logitech selected Barrie (best known as The Caramel Gamer to his fans), an energetic Twitch streamer and Twitter and Instagram content creator.
Logitech for Creators was set up by the tech brand to specifically empower and elevate the next generation of online stars. The UpNext prize fund was birthed following an overwhelming statistic that approximately 60% of 18-24 year olds would pursue full-time content creation. The Caramel Gamer is proof that a successful job can come from doing what you love, as he's built a career on streaming his Fortnite and Apex Legends adventures every week.
With the prize fund, Logitech is committed to investing £30,000 GBP (approx. $40,700 USD) into the creator's work as well as equip him with a selection of Logitech products including StreamCam and Mevo Start streaming cameras, a G815 LIGHTSYNC RGB mechanical gaming keyboard as well as lighting, microphones and a hi-tec headset.
The Caramel Gamer will also join a mentorship programme with a number of popular online creators. They aim to further his trajectory and grow his existing 40,000 member fanbase by developing his creative process and sharing technical help with scheduling. However, he didn't have to wait long for helpful advice. In light of the announcement, he got the chance to sit down with YouTuber Elz the Witch to discuss his day-to-day life as a gamer.
"I would definitely recommend vlogging and just showing your life outside of gaming," she says. But when it comes to negativity, Elz the Witch suggests not looking into bad comments too much as it will "consume you" and to always remember "you are a real person with your own life".
To kick-start your online career, shop the Logitech products mentioned in the prize bundle on its website now.