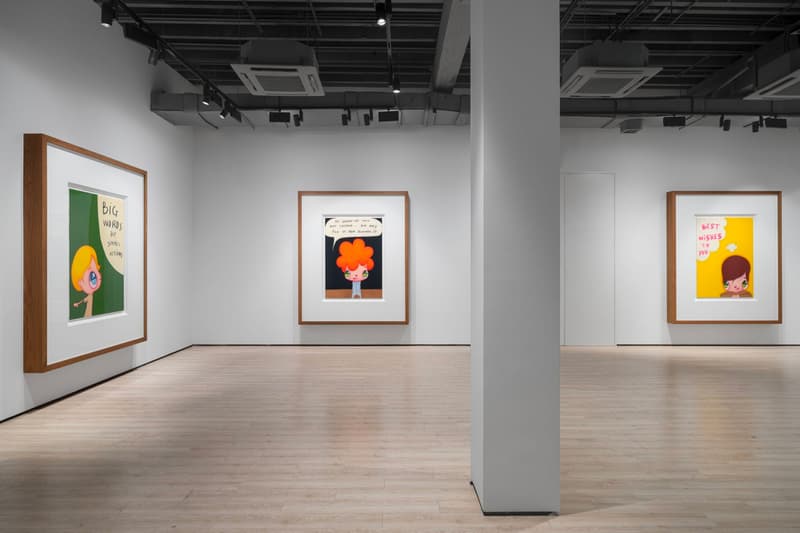 1 of 4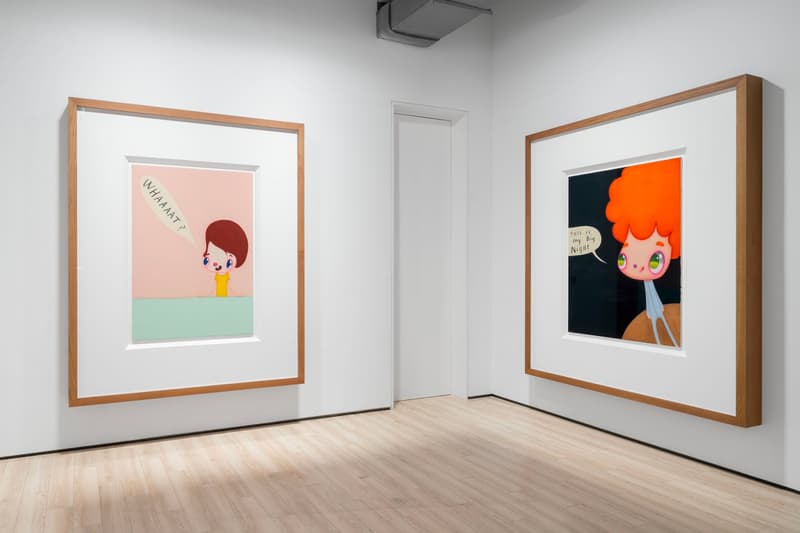 2 of 4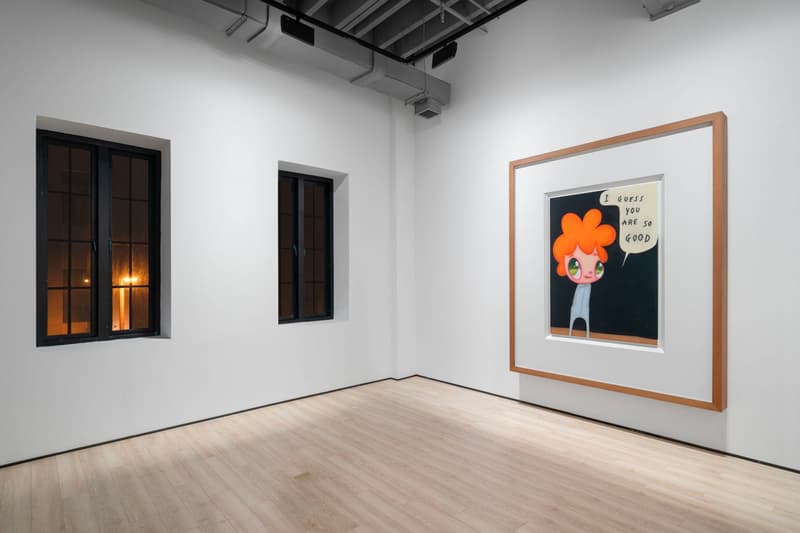 3 of 4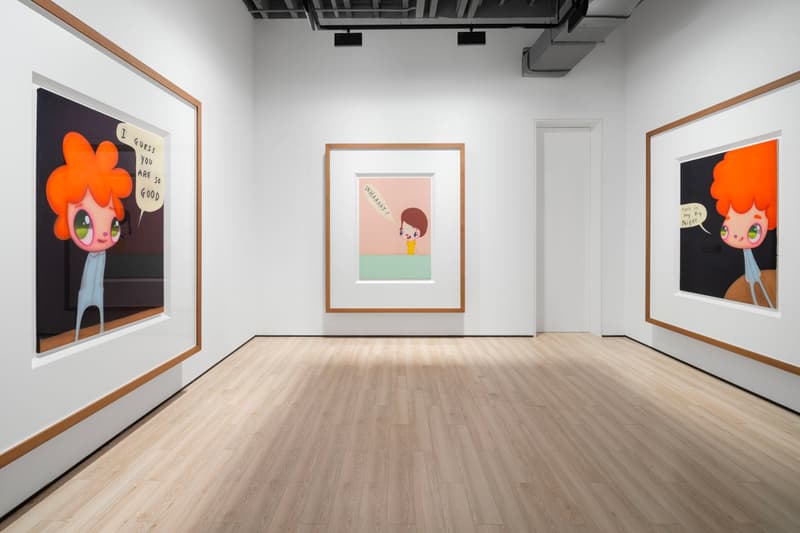 4 of 4
Javier Calleja Unveils New Work at Almine Rech Shanghai
On view until September 17.
---
Javier Calleja has been busy at work and shows no signs of slowing down. From collaborations with Vans and Hypebeans, to exhibitions in Tokyo and Paris, the Spanish artist returns to the gallery walls in a new show at Almine Rech Shanghai.
The eponymously named exhibition features a new series of large-scale paintings featuring Calleja's wide-eyed characters. In a press release on the show, writer and curator Saša Bogojev recalls how the Malaga-based artist first developed this mark:
"Starting from the minimalist concepts in which simple pictorial elements were often contrasted against concise textual components, the work was from the beginning consciously revolving outside of traditionally set parameters. In particular, it was the two drops of water resting on a paper surface that prompted the artist to start working with oversized watery eyes, building his entire artistic universe from such a primordial base."
This base that Bogojev speaks of is rooted in a motivation to spread hope amidst the turbulence of the present day. Each bold illustration aims to reconnect children and adults alike to the inner wonder nestled inside us. Javier Calleja will be on view at Almine Rech Shanghai until September 17.
In case you missed it, Jaime Muñoz releases Self Portrait via Avant Arte.
Almine Rech
27 Huqiu Road, 2nd Floor,
200002 Shanghai, China