Dr. Dre Almost Turned Down Super Bowl Halftime Show if Not for JAY-Z and Nas
Stating that he was initially worried about the backlash of working with the NFL.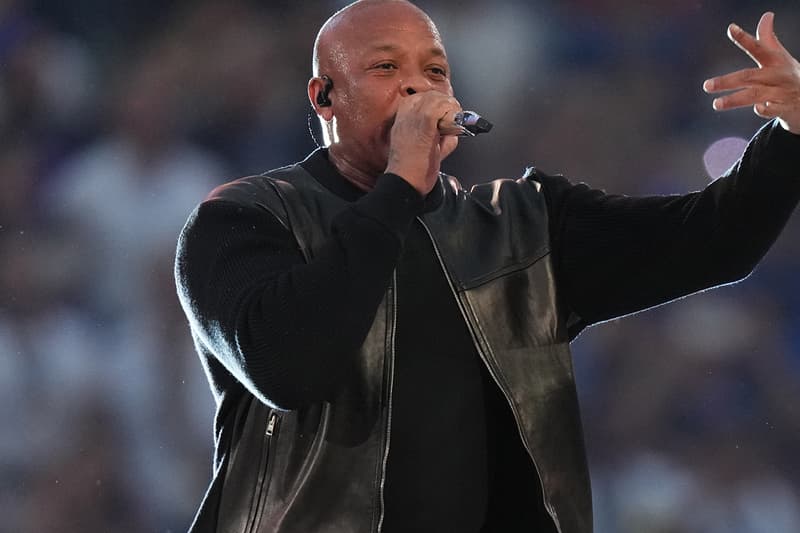 Dr. Dre revealed that he almost turned down the chance to perform at the Super Bowl Halftime Show if it wasn't for JAY-Z and Nas.
In a recent appearance on the Workout the Doubt podcast, the prolific producer admitted that he was worried about being called a "sellout" for teaming up with the NFL, especially following the criticisms the league received about Colin Kaepernick. "I was absolutely concerned about that," he said. "I actually called a couple of close friends and said, 'Listen, I'm gonna pull out. I'm not gonna do the show. Because I don't know if I want that smoke. I don't know if I want the backlash after doing the show and potentially looking like a f*cking sellout or something like that.'"
He added that he hopped on a phone call with Nas for 10 minutes, who managed to reason with him. "He called me up and was like, 'Yo bro' — you know, Nas has that voice — 'Yo bro, you gotta do it. You gotta do this. It's gonna be so powerful for fucking Hip Hop, for the culture, for you, for L.A. and the whole nine,'" Dre shared, imitating Nas' voice. "Nas and Jay-Z were big reasons why I decided to do the show."
Dre went on to hold an acclaimed performance alongside Snoop Dogg, Eminem, Kendrick Lamar and Mary J. Blige, along with special appearances fro 50 Cent and Anderson .Paak.
Elsewhere in music, A$AP Rocky has pled not guilty to the federal charges filed against him in connection to a November 2021 shooting.